Thinking about getting a pet for your family? Here are the pros and cons of getting a pet.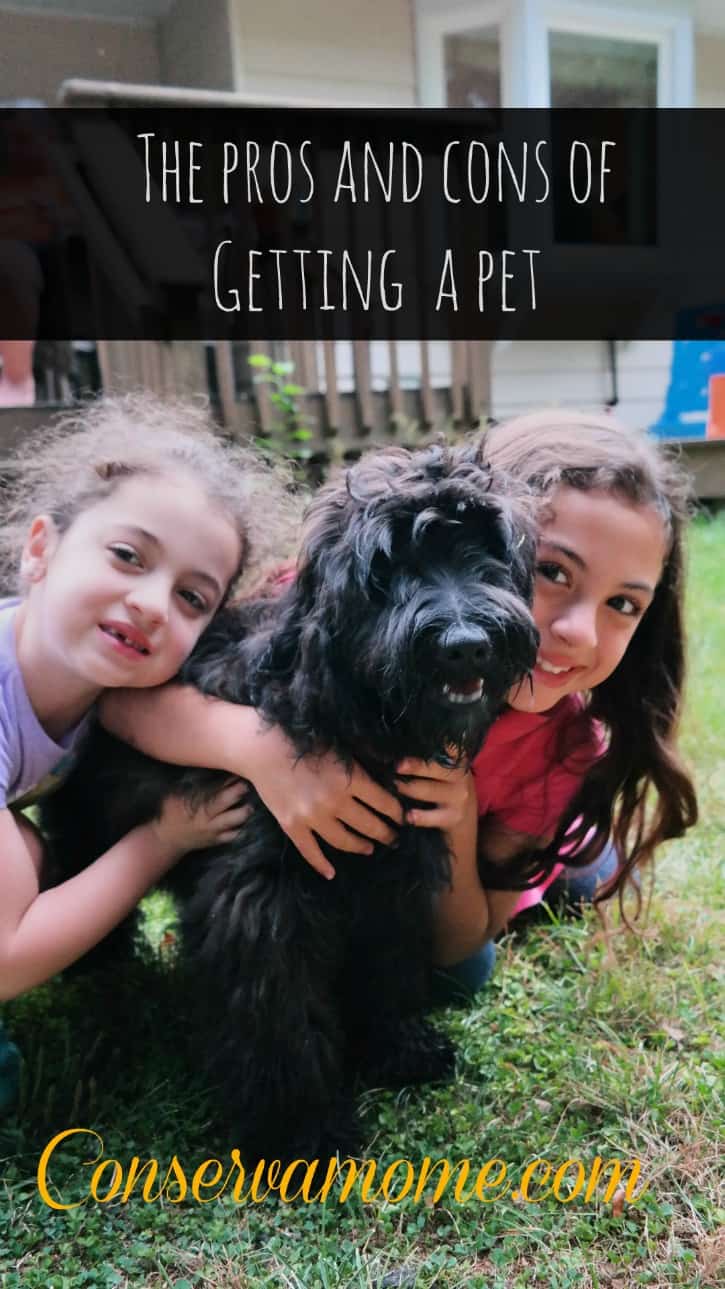 The pros and cons of getting a pet
When you have kids, the topic of getting a pet is bound to come up at some point. But, trust me here, it's a decision you shouldn't take too lightly. There's a lot to be said for pet ownership, but there are some downsides as well.
Two-fifths of American children are born into a family that already owns a pet, and up to 90% of kids in the USA will have a pet at some time during their childhood. As well as simply bringing joy and companionship to a child's life, pets can equip them with different life skills and lessons.
Responsibility
If you ask a child if they'll help look after a pet, they'll make all kind of promises before the pet's arrival. Yes, they'll clean out the cage, change the food and water regularly and, in the case of a dog, will be happy to take it for its daily walks. However, when the novelty wears off and they don't feel like changing the hamster's bedding or cleaning out the fish tank, kids really learn about the responsibility of looking after another creature. But, as long as you don't make looking after a pet too much of a chore, the kids can learn that nurturing others is all a part of life.
From your point of view, there are also the limitations that a pet imposes on family life. For instance, if you want to go away for the weekend, or on a longer vacation, what do you with Fido the dog, or Flopsy the bunny? It's worth remembering how pet ownership can hinder some family activities and to make sure you have willing pet-sitters to cover for you when you're away – or a good kennel or cattery in mind.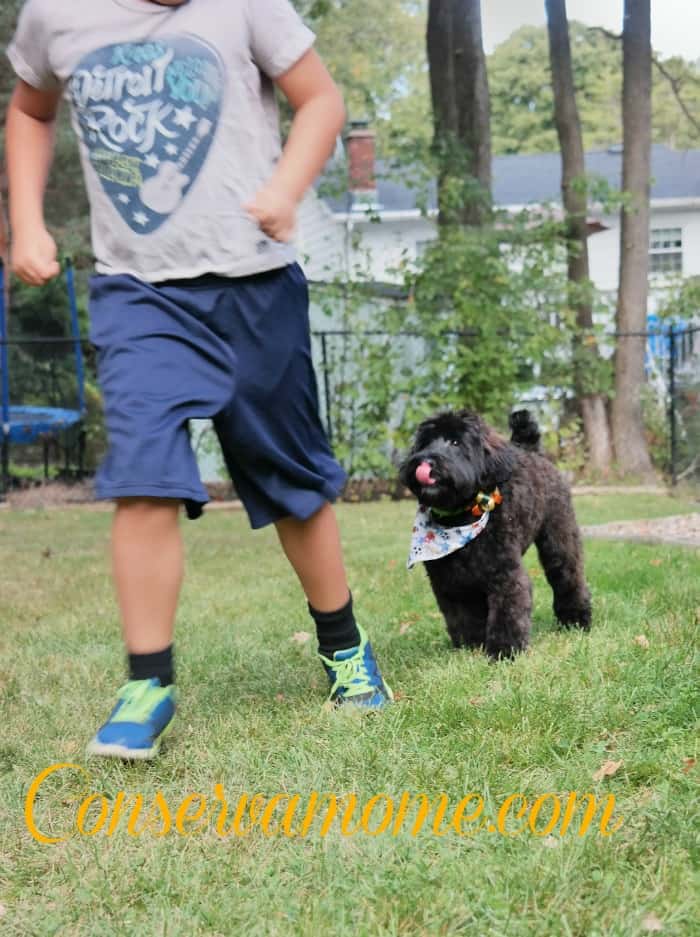 Learning about mortality
Although it might not feel like it at the time, the death of a pet can be a positive experience for young children. It's often considered to be a gentle introduction to the subject of mortality, and while hard to accept, it's a way of children learning that life does indeed go on after a traumatic event like death.
When choosing a pet, you'll need to consider the average lifespan of different animals – a hamster or goldfish will live for a couple of years, whereas a dog or cat could be a part of the family for a decade or more.
What pet to choose?
Of course, this really depends on your family set-up and home environment. Do you have room for a dog? If you're in rented accommodation, are pets allowed in your tenancy agreement? Even with a small pet, such as a hamster, you'll need a place for its cage.
When choosing a pet, it may be that you're drawn to a particular animal. Some people love the idea of having a cat in their home, while others instinctively wouldn't like this. In the same way, the world is divided into two camps – those who love dogs and those who don't. Native American traditions include the belief that we all have a spirit animal who is there to act as a guiding presence in our lives, in the same way that other cultures might say that there are guardian angels watching over us. Perhaps you've always felt an affinity with certain creatures, without being able to put your finger on why.  Each group of spirit animals are said to offer different qualities. For instance, water animal spirits help people find their hopes and desires, while land spirit animals symbolise emotional grounding.
While you may not feel that you have a particular animal spirit connected to you, when choosing a pet you might be led by gut feeling, as well as thinking about the practicalities. A classic choice is a dog as they make great companions for people of all ages, and generally want to be a part of the family and spend time with everyone. Cats, on the other hand, often seem to have a 'take it or leave it' approach to their human owners. If they want a warm lap to curl up on, they'll seek you out but they may reject human interaction at other times. Their independent nature can be difficult for a child to accept, and of course, there is a danger that a cat will scratch when it wants to be left alone.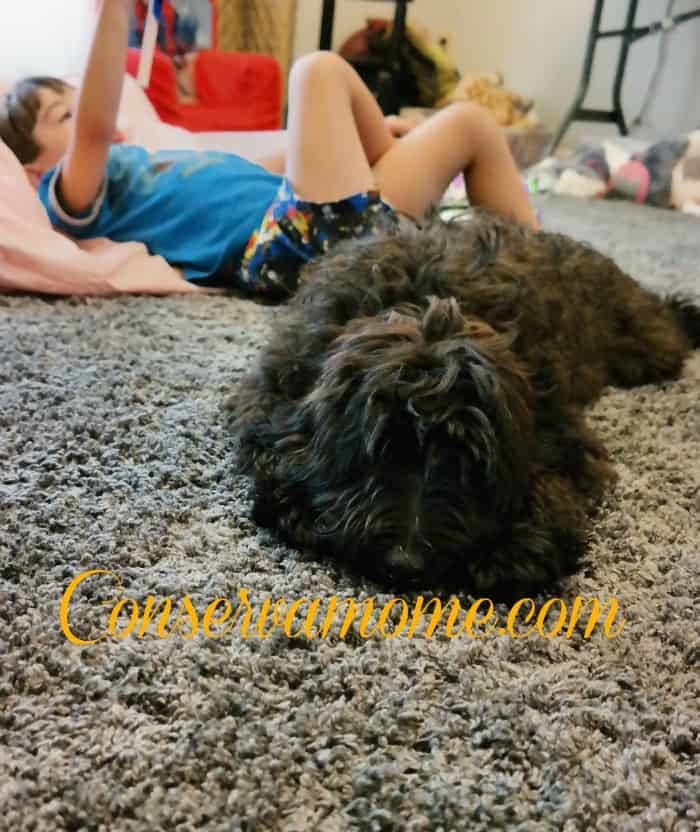 Make sure that everyone in the family is on board with the idea of getting a pet, and that they'll all be willing to help care for it. A pet can be a great addition for a family but remember they didn't ask you to be your pet, so it's important never to resent their presence once you've made that all-important decision.