We've all been told what we can't do during pregnancy. This post talks about things you need more of. This is part of a sponsored conversation on behalf of Viactiv . However, all of the opinions expressed are 100% mine.

Pregnancy is a beautiful and amazing time during a woman's life. It's also one of the hardest. Because of the growing little being in our bodies, we need more of certain things to make sure that everything works in symphony. Because our bodies are going through so many changes it seems we put these things off or on the back burner. Leaving some of these off can affect not only you but your baby. So it's important to make sure and stay on top of some important things you need more of during Pregnancy.
So check out the list below and see if you're getting enough of each one.
1.Sleep: Let's face it we don't get enough sleep on a good day. When you're pregnant and uncomfortable chances are sleep is something that has become a thing of the past. However, sleep = health so it's important to get enough sleep every night. If you know you're getting bad sleep at night, maybe taking a cat nap during the day may be what you need to achiever overall wellness.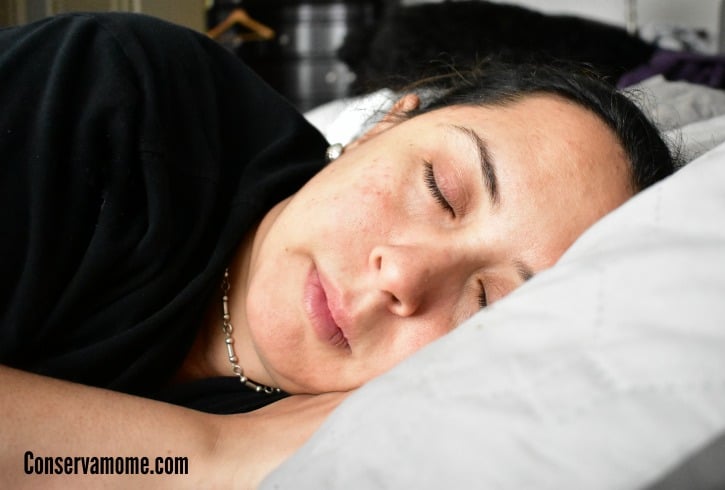 2. Water: A pregnant woman needs, on average, approximately 10 cups of fluid per day. Although our bladders may think otherwise, staying hydrated is essential. There are lots of ways to stay hydrated from drinking water to juice. However, you want to be careful of empty calories that many juices and soft drinks may have. Having a water bottle on hand infused with fruits might help get you to your fluid goal. If you add fruits like strawberries, lemons or orange, it will all be a piece of cake to drink.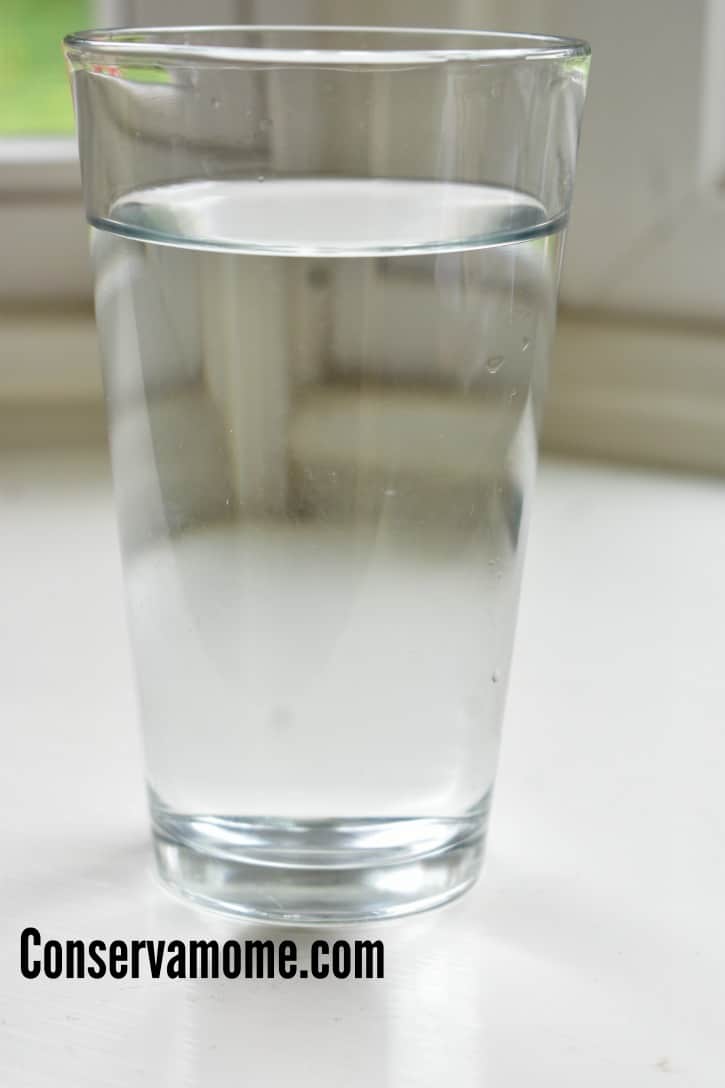 3. Calories: A pregnant woman must increase her calories.  Although. we may be tempted to reach for the cookies and ice cream many of us crave. It's important to  make sure the calories you take in aren't empty. Making sure your diet is filled with the various fruits, vegetables and proteins that will help your baby grow and develop is essential. Most important as bad as you may feel at times starving your body during this important time is not a good thing. So increase your calories the right way with good proteins and carbohydrates.
4: Relaxation: You're body is growing and changing , take it from experience  it may turn on you if you don't listen to it. It's important to learn how to de-stress and relax. I remember with my last pregnancy not taking breaks when my body asked me to, or even going to the bathroom when I need to,gave me issues postpartum. So it's important to add relaxation  to your routine. Things like a prenatal massage, a much needed pedicure and some R&R time is a must. I know you may feel like you have so much to do before your little one gets here, but it will all get done and really the first few months all they really need is a healthy mommy to take care of their needs.
5.Calcium:
This is one that gets overlooked very easily.  In general, approximately 68% of women are calcium deficient. Meeting your recommended 1000 mg of daily calcium during pregnancy is especially important because baby's bones, teeth, heart, nerves and muscles depend on calcium for growth. It's so essential, in fact, that if you don't include enough calcium in your daily diet, your baby will start drawing this nutrient from your own bones, putting your own bone health at risk. It's not so much that you need extra calcium but it's imperative you get your daily recommended amount.
Most prenatal vitamins contain just 20-30% of the calcium you require daily. Adding Viactiv Calcium Soft Chews are an easy and delicious way to make sure you're getting the calcium you need. Available in milk chocolate or caramel flavors, two Viactiv Calcium Soft Chews have 100% of your daily recommended, plus Vitamin D and K which help with calcium absorption. In a recent survey of OB/GYN offices, 7 out of 10 recommend calcium supplements during pregnancy, and 9 out 10 of those who do recommend Viactiv.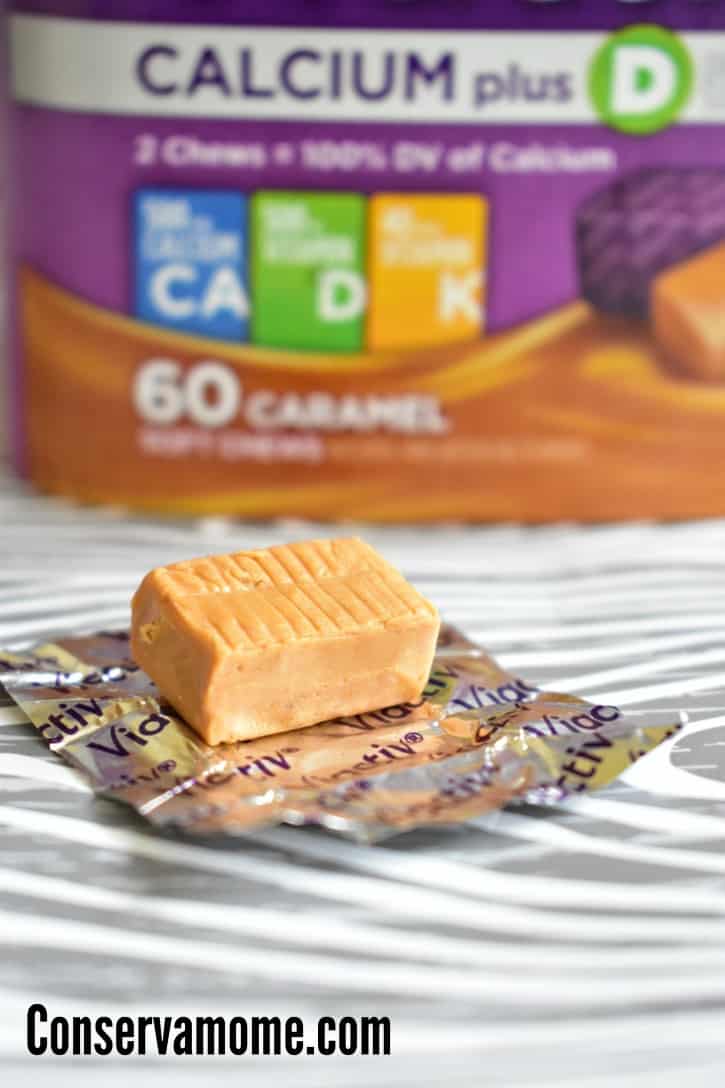 These are so delicious taking Viactiv Calcium Soft Chews will be the easiest thing you did all pregnancy.They are each individually wrapped so you can even toss them in your purse or your lunch. After all, one of the hardest parts of daily vitamins and supplements is remembering to take them! Viactiv also has 1/2 the calories and 1/2 the sugar compared to the leading calcium gummy supplement.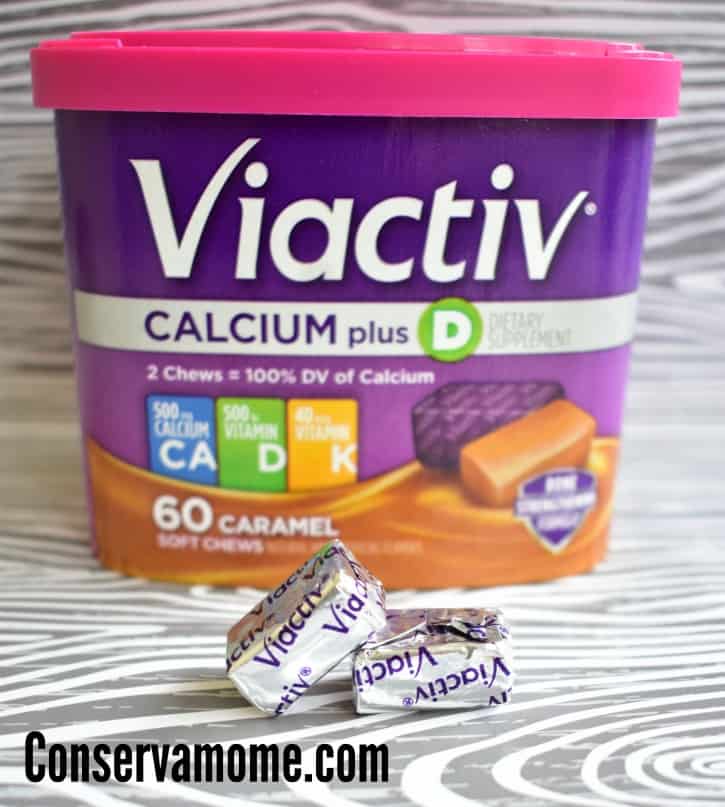 Remember, Viactiv is not meant to replace your prenatal pill but meant to be taken in conjunction. This is a special time in your life, don't forget to think about the things that you need more of. These 9 months will fly by so quickly. In the blink of an eye you'll be holding your precious little one in your hands. Make sure and take care of yourself so that you can give your little one the best of you.
Don't forget to get social with Viactin:
You can head over here to see where you can find Viactive and begin getting the important Calcium you need.
Make sure and follow the conversation with #Viactive & #BumpUpYourCalcium
Save
Viactiv Calcium Soft Chews are available in milk chocolate or caramel flavors at major retailers including CVS, Rite Aid, Target, and Walmart, as well as supermarkets nationwide.
Learn more about Viactiv and pregnancy here.
This is a product-provided, sponsored conversation on behalf of Viactiv that contains affiliate links. I received Viactiv Calcium Soft Chews for my own personal use. This post is not intended to address or diagnose any medical conditions. All opinions, text and experiences are my own. These statements have not been evaluated by the Food and Drug Administration. This product is not intended to diagnose, treat, cure or prevent any disease. If you are pregnant, nursing or planning on becoming pregnant, speak with your healthcare provider if you have any specific health questions or prior to taking any dietary supplements.
Save