The holidays are almost here which means saving money is key. Did you know there are many ways to save money daily on things you do? Check out 5 Simple Ways to Save Money Daily.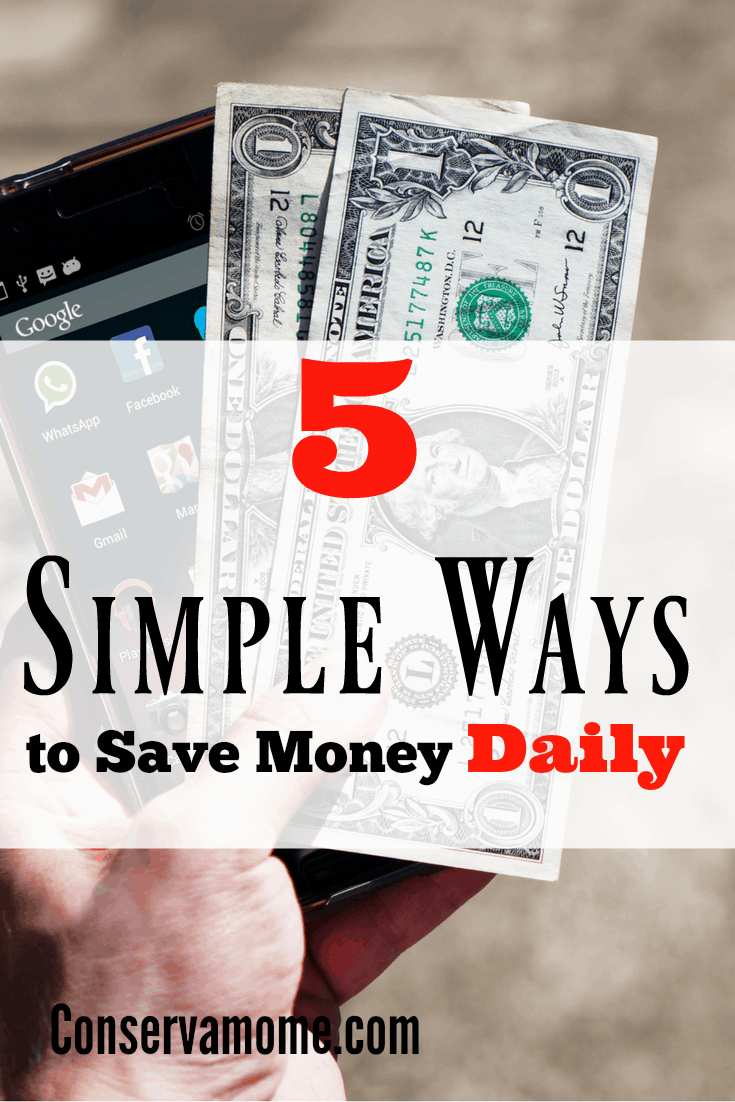 5 Simple Ways to Save Money Daily
Managing money doesn't come easily to everyone. Living life is expensive and even little purchases add up. If you aren't careful, you might find yourself stuck in a financial rut pretty quickly — and it may not be an easy to climb your way out. It might seem like saving money is a never-ending chore, but it's actually a lot easier than most people realize. In fact, you don't even need to make drastic changes to your daily lifestyle to save a few bucks. Check out these simple tips to help you save money daily.
Switch to Solar
Instead of giving up your daily latte to save money, consider switching to solar power. When you add solar panels to the roof of your home, the panels turn the sun's rays into energy. The energy is used to power everything in your home, so you don't need to rely on your local utility company for electricity. I
Use a a Rewards Credit Card
We all use our credit cards more than cash nowadays. That's why It's important to find a card that will reward you. If you're planning a big vacation you can even get rewards to help pay for it from credit cards like Chase Sapphire as they give you all the benefits of the card along with the perks that come with it.Chase Sapphire Preferred travel benefits are a great way to save money and earn some great perks. Most important you can grab some great travel deals with Sapphire Preferred credit card. Using a credit card like this will definitley save you money,just by using it on everyday purchases you will be able to save for that dream vacation and grab some great discounts on travel.
Master the 30-Day Rule
You don't need to cut back on all of your purchases to save money regularly, but you should avoid instant-gratification purchases as much as possible. To do this, master the 30-day rule. Each time you see an item you want to purchase, wait 30 days. If, after 30 days, you still really want the item, buy it. But you might be surprised at how often the urge to buy something passes.
Eat Out Less
One of the easiest money-saving tips to master is to avoid eating out whenever possible. Each week, plan your meals around your local grocery store's sales flyer. Write out a grocery list before you shop, and stick to it. This way, you don't overspend and you get more for less. Then, instead of eating out, eat at home.
Also, consider packing your lunch on workdays instead of grabbing take out — this one simple change can save you quite a bit of money. You don't even need to pack your lunch every day to save money. Make a commitment to yourself to pack your lunch three times per week and stick to it.
Drink More Water
Water has a lot of health benefits, but drinking more water is better for your wallet, too. Invest in a refillable water bottle that you can carry with you daily to avoid purchasing a soda or coffee. Also, when you do eat out, order water with your meal instead of another beverage — this way, your bill is cheaper.
Saving money on a regular basis doesn't need to be difficult. With a few small lifestyle changes, it's actually a really easy process. Look at your finances and determine where you're overspending. Then, make a few small changes gradually. Before you know it, you'll have a healthy bank account.
Looking for other great tips? Check out 3 apps to help you save money at the mall.