Are you looking for a lightweight stroller that will help you go on all your adventures? Then do I have a stroller for you. Check out 5 Reasons to get the Jeep Breeze Stroller. Disclosure: I received this stroller free of charge for my honest review. However, all opinions are 100% mine.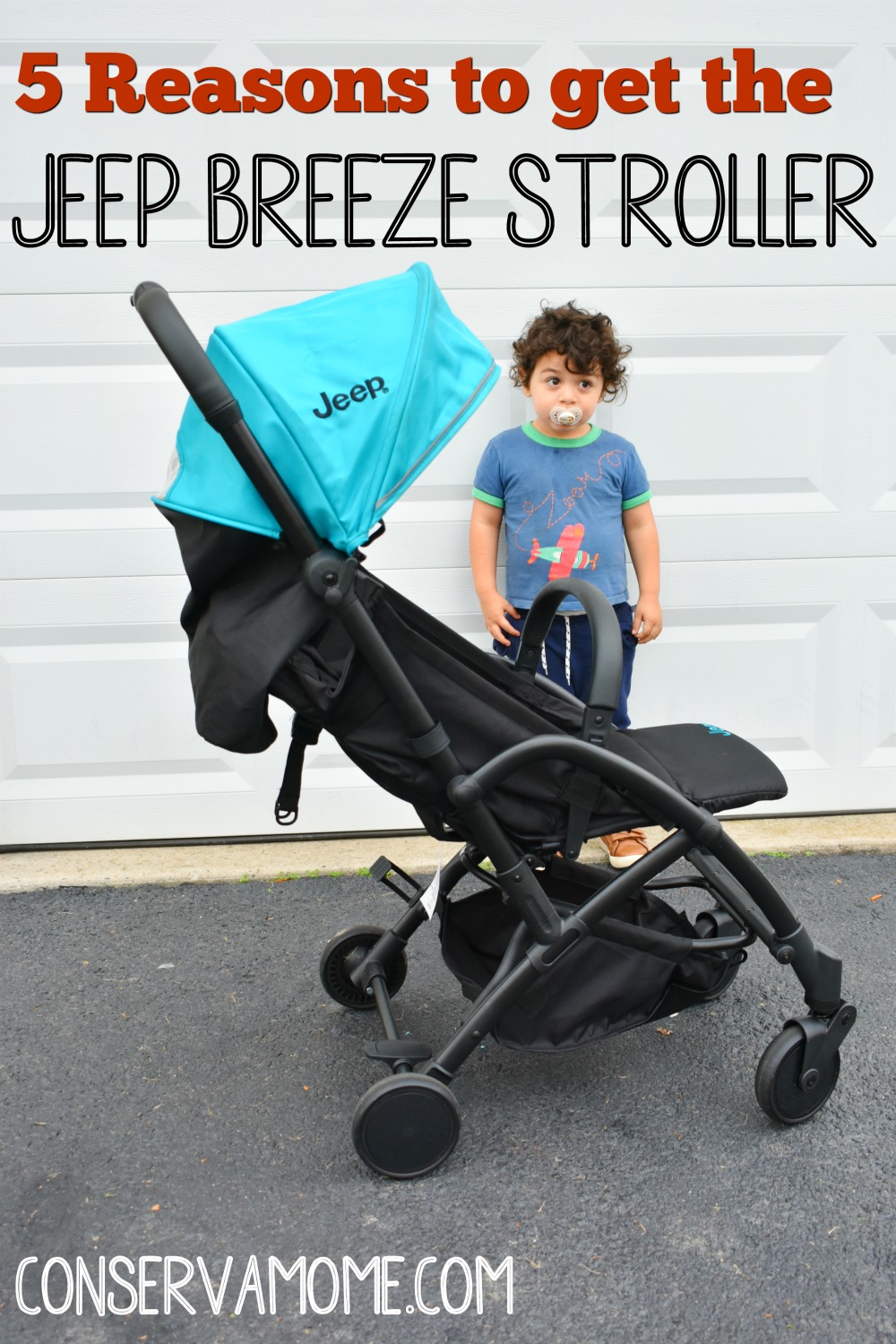 5 Reasons to get the Jeep Breeze Stroller
Strollers have come a long way since my oldest was a baby. They've gone from bulky contraptions to sleek and beautiful carriages. I've become pickier with the more kids I've had on features that I like in a stroller. I've also learned to appreciate what brands always carry not only gorgeous designs but functional features that will make my everyday easier than ever. One such brand is Jeep. I've covered Jeep Strollers a few times on my page because I really love everything about their strollers.
These are strollers that are a giant support for me on my everyday adventures. Having a VERY active 3 year old and lots to do in a given day makes using a lightweight stroller a must. However, just being lightweight isn't the end all I look for other features that make our adventures a Breeze. That's why I've fallen in love with the Jeep Breeze Stroller.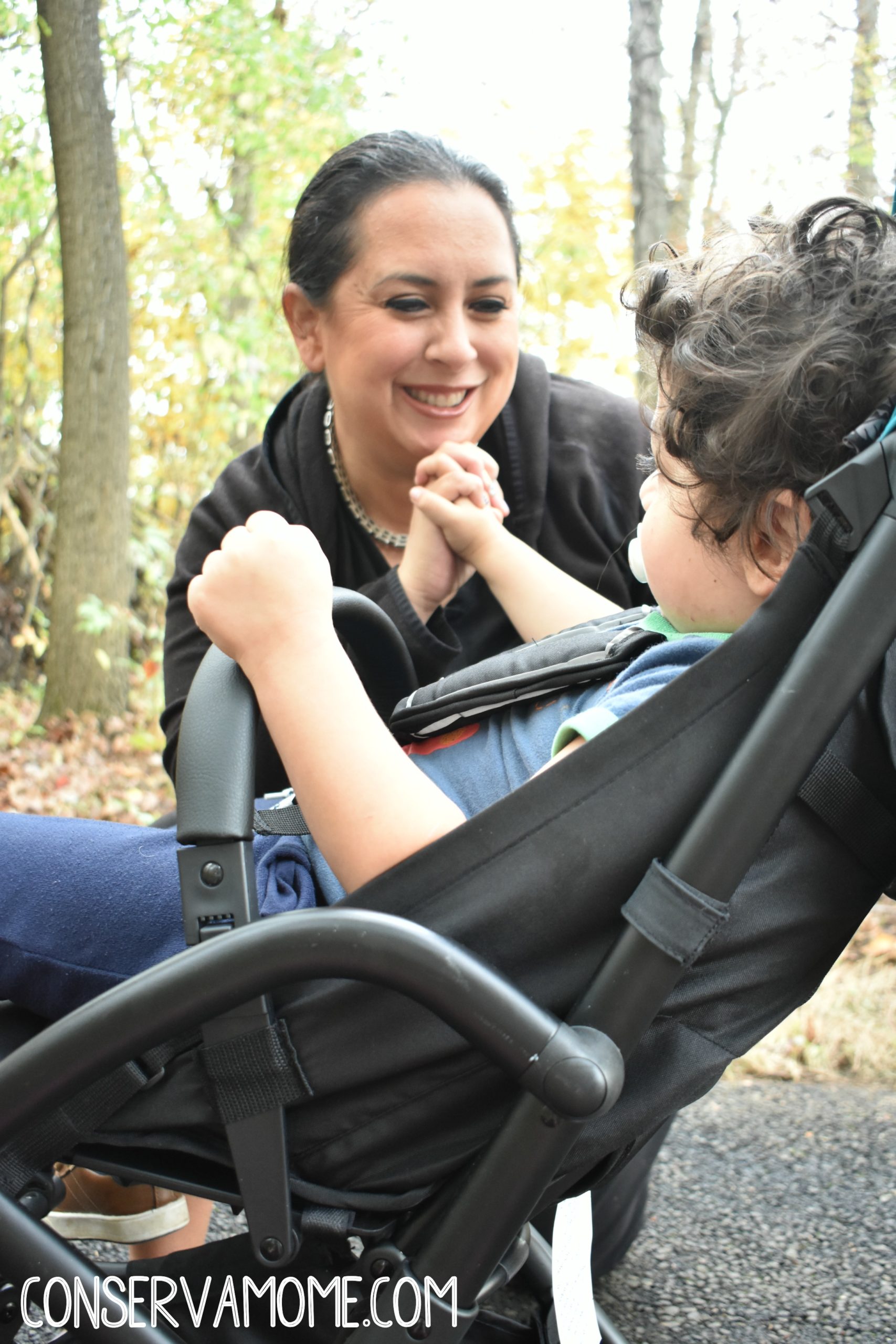 The Jeep Breeze Stroller has a lot of great features I love. However, I wanted to share with you the top 5 reasons to get it. Read on to see what they are.
Gorgeous Sleek design
This stroller really is a beauty and comes in two colors Sapling (the color below) and Wildwood. It has a sleek gorgeous design that will turn heads wherever you go. Aesthetically this stroller had me from the get go.
Extremely Lightweight
So I mentioned light weight but this really the pièce de résistance. At 15.5 pounds and featuring a lightweight aluminum frame this stroller literally weighs 5 pounds more than 6.0's birth weight. Making it an extremely lightweight stroller. It is TSA carry-on approved, so taking your stroller with you on trips has never been easier.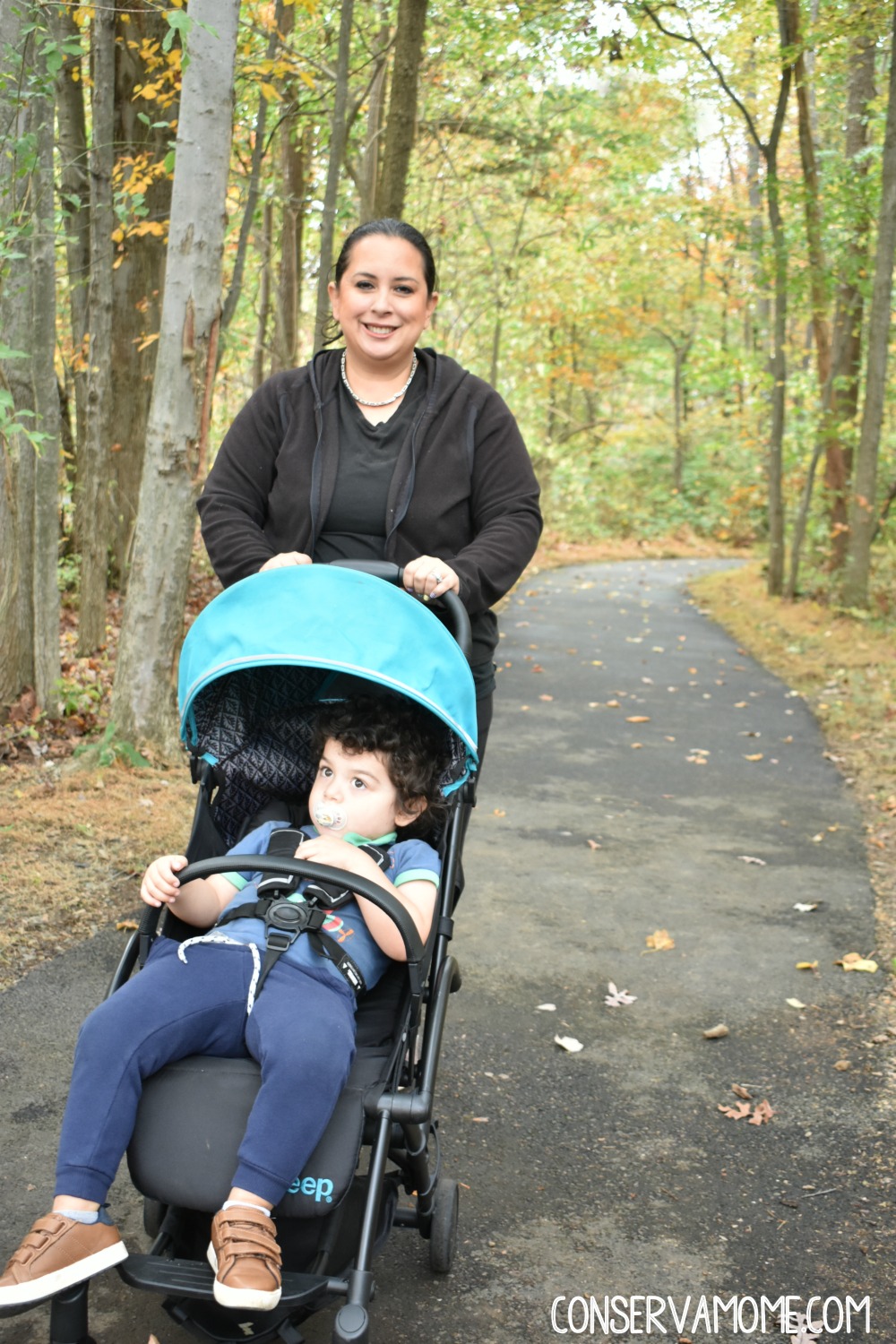 Large Canopy
This stroller includes a large canopy that keeps all the elements out and includes a nice little peekaboo window to keep an eye on your little one.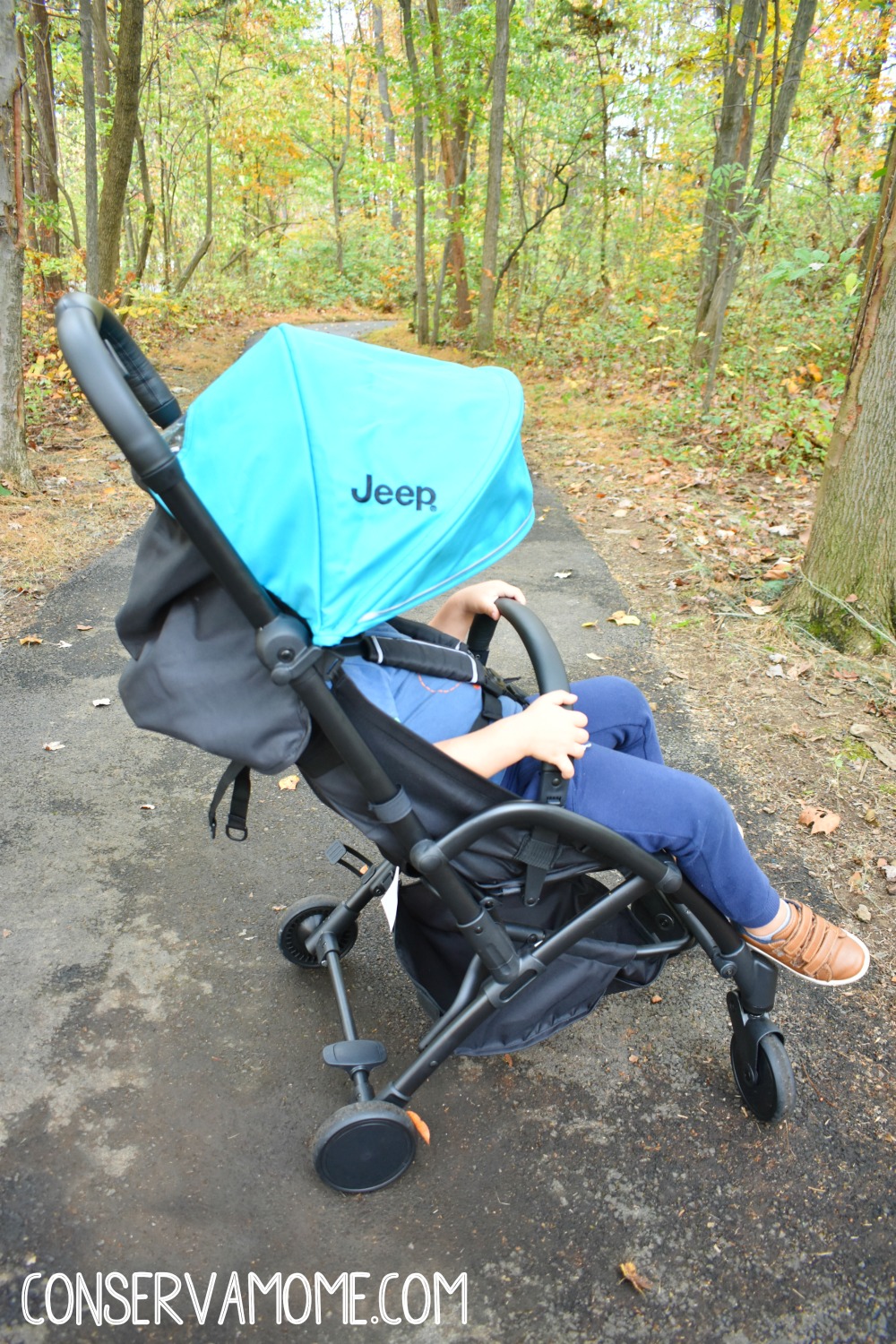 Smooth Ride
The stroller's all wheel suspension offers a smooth, stable ride while the swivel front wheels rotate 360 degrees for easy maneuverability. One of my other favorite features are the one step break with locking back wheels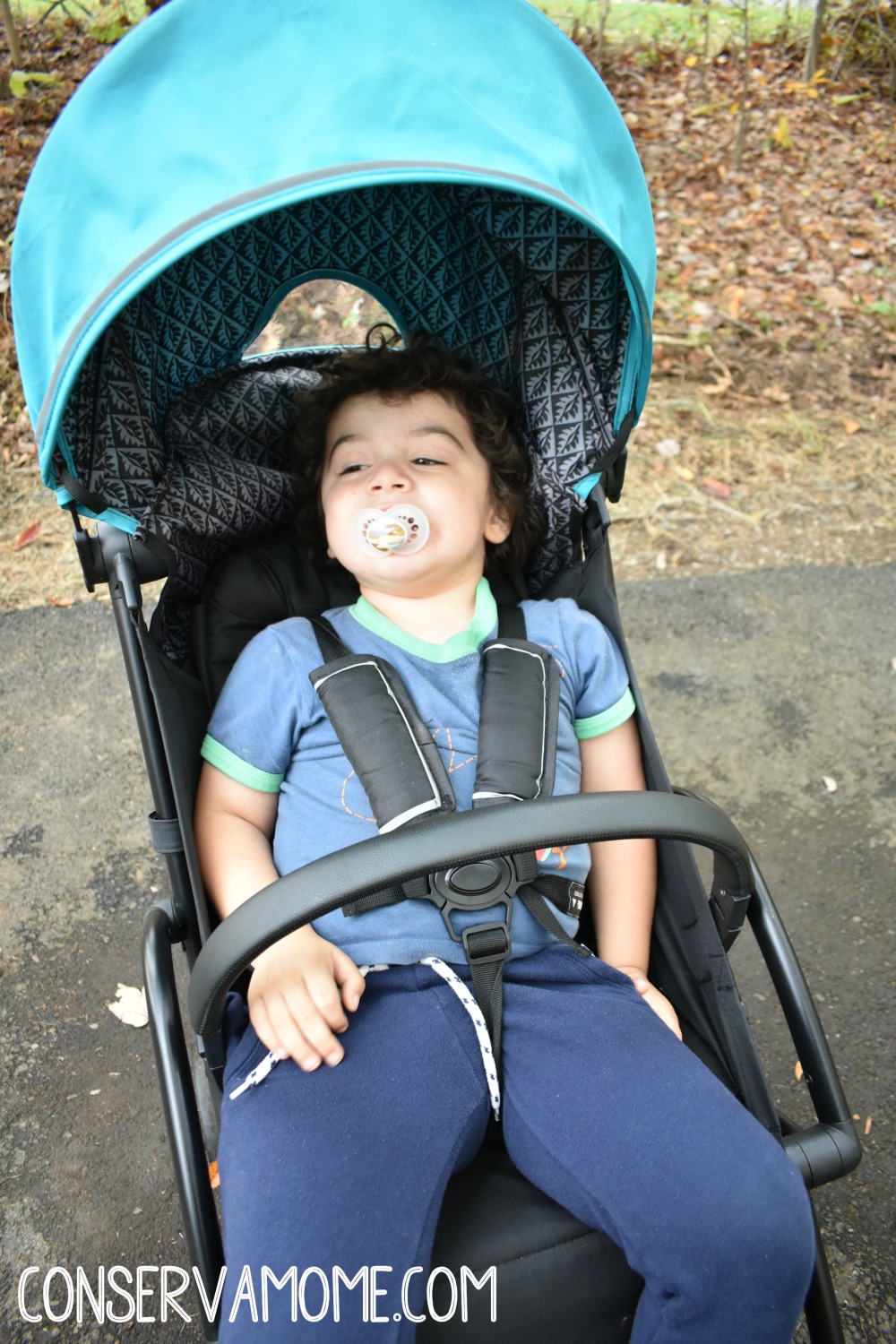 Quick and Easy Fold
This stroller folds in seconds. Like literally seconds. You know it's happened before you're trying to leave and you're juggling strapping fighting kids in then run to the back to put away a stroller and the darn thing won't close because you literally need to do some magical combination of elements to make it close. Not with the Jeep Breeze stroller one hand closure makes this a breeze to close. Best of all it's pretty flat and fits practically anywhere!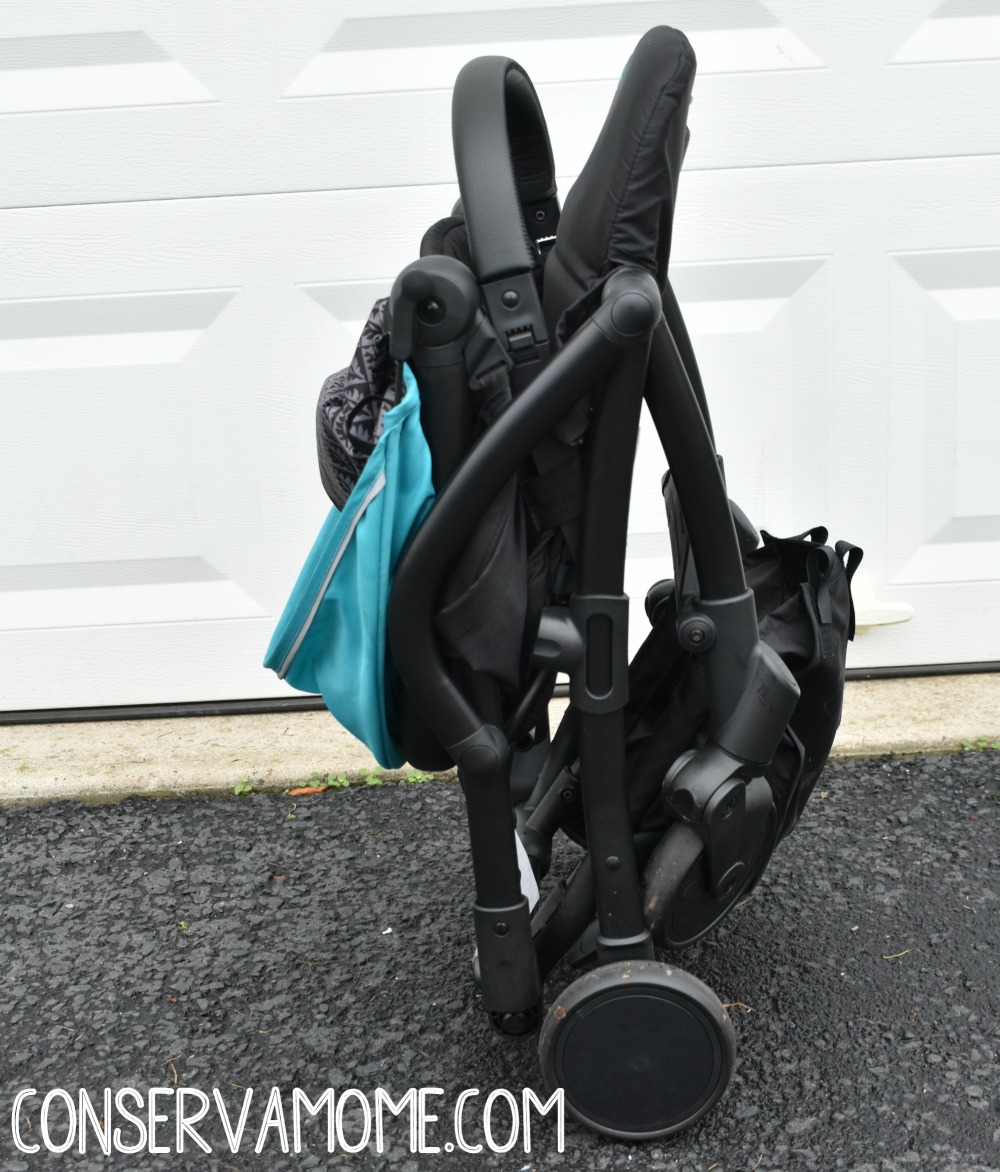 As you can see this stroller checks all the boxes in what a stroller should be. This has become our primary stroller and I even take it on long walks with my little guy around our neighborhood. We live out in the country and it does a great job maneuvering even our rugged country roads.
This stroller brings me joy because I don't worry about the how we'll get there thanks to this stroller. I just put my little guy in and enjoy the ride.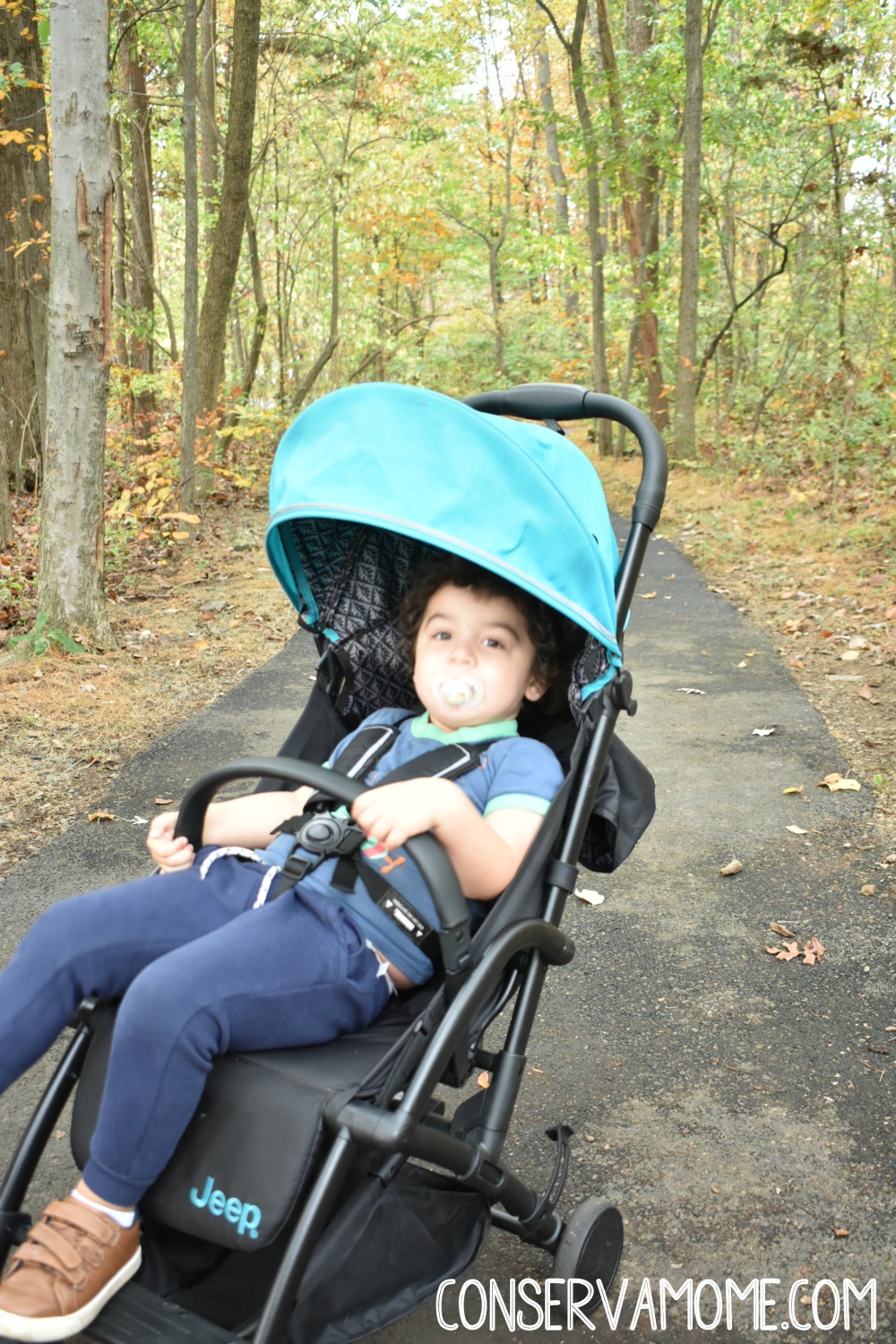 Check this stroller out for yourself and enjoy what a breeze an outing with your little one will be. You can purchase this beauty over at Kohl's and Amazon!