Find out 5 Reasons Every New Parent Needs a SnuggleMe- A Newborn Essential. Although I received this product free of charge, My love of it is 100% mine.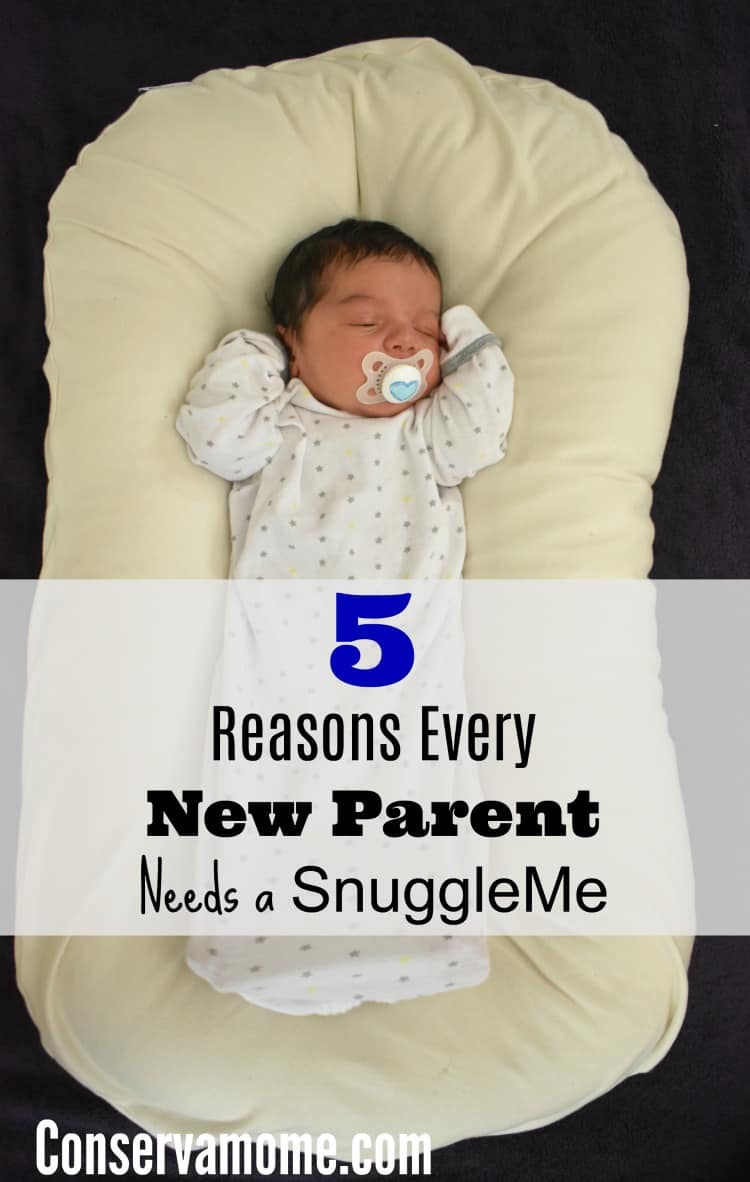 As most of you know I just gave birth to baby #6. Although it feels like a new experience every time I have a baby, there are a few things I always know and remember from the newborn period. The fact is, that it can be the toughest time on a parent, no matter how many kids you have.With usuals like:
The lack of sleep.
The 4th trimester- meaning the baby will still need you to cuddle because let's face it, they've been in you for 9 months and need you just as much now that they're out.
The Startle Reflex
So it's important to find ways to make this time easier. This "4th trimester" I've found something that has been a life changer, the SnuggleMe Lounger. This amazing Lounger will change the way your new born sleeps and in turn the way you sleep. Although a newborn still brings a lot of sleeplensses due to their ever changing schedule the SnuggleMe has helped me rest easier thanks to some of it's great features. Because I am always on the look out for amazing products that will help my readers and I am in love with this product. I want to share 5 reasons (althoght there are tons more) why Every New parent needs a SnuggleMe!
1.The SnuggleMe's design makes it unique to any competitors out there.  It gently pull in against baby, giving the feeling of a hug. This is a unique, patented center-sling feature only found in the Snuggle Me. The Snuggle MeTM is not just a place to lay baby, but will physically pull in against baby's sides.  Because of our protective patents, no other sleeper or lounger can give this sensory experience to your baby.
This exclusive design creates a secure fit around the baby's torso ensuring baby is not able to roll or turn within the safe sleep space.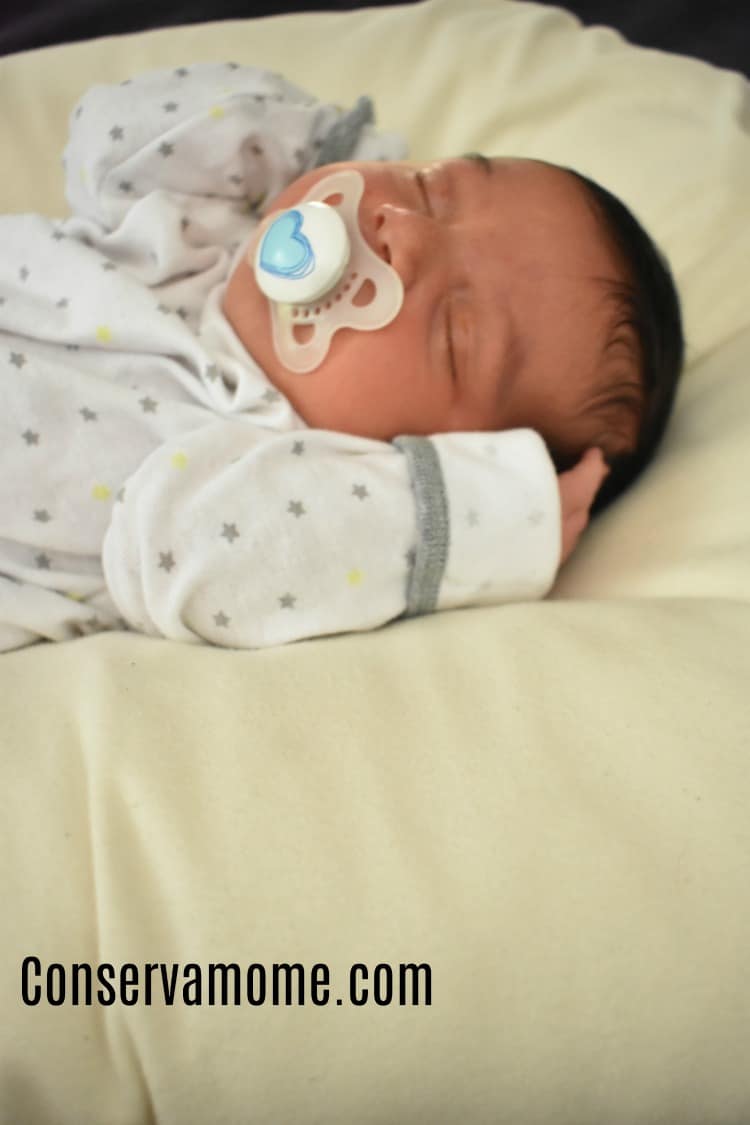 2. Helps Tame the Moro Reflex: Because it hugs your little one thanks to the center-sling which reinvents the womb  babies are used to and truly tames the startle reflex. Perfect for the 4th trimester. The Snuggle Me is the only product that provides the support and physical contact needed to prevent the Moro Reflex.
​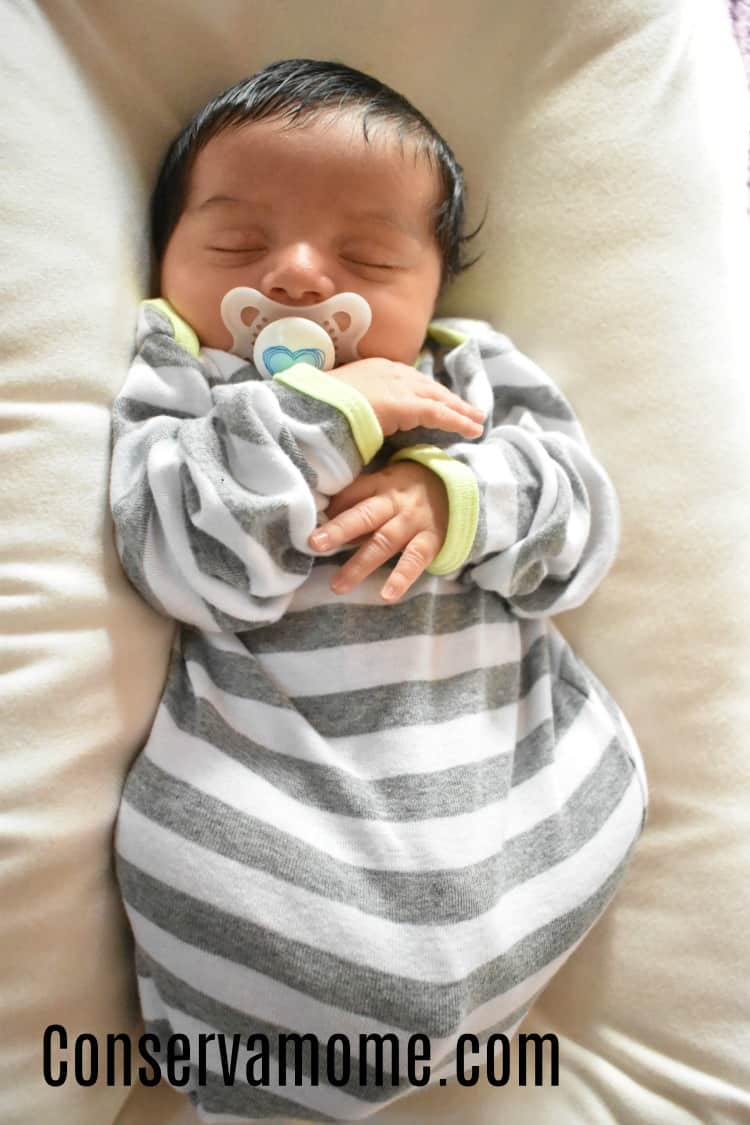 3. Made  with Organic Materials in the USA by a Mom of 7. This one is huge for me because as moms we look for the best products for our children so seeing that the SnuggleMe was made by a Mom I know she took the time to make sure to make this a quality product. She made the first SnuggleMe 10 years ago in her kitchen table using fabrics from a local sewing store. Staying true to the original plan they employ a local Minnesota company to help put the Snuggle Me together making this product Made in the USA.  As a mom she wanted the best choice possible for her materials setting them far above any competitor. Best of all they only use the Best materials including Organic Cotton. Your little one has spent months inside of you and now that they're out don't they deserve the very best? I also love how soft the cover is .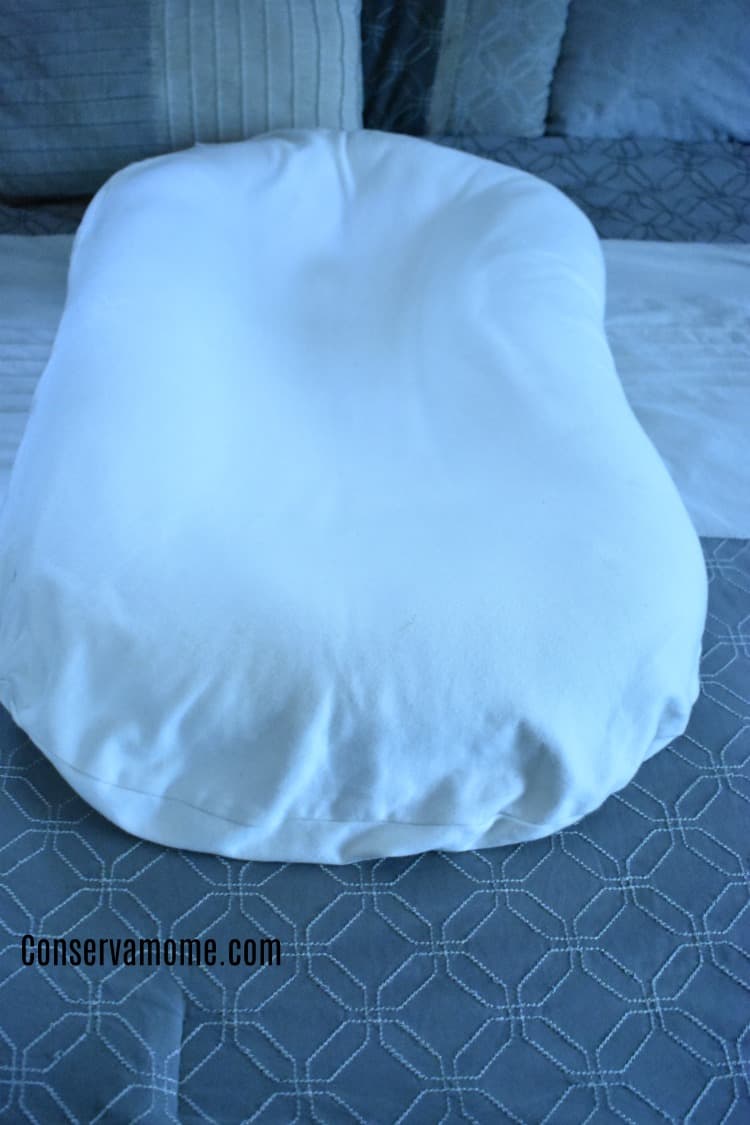 That comes off easily for washing.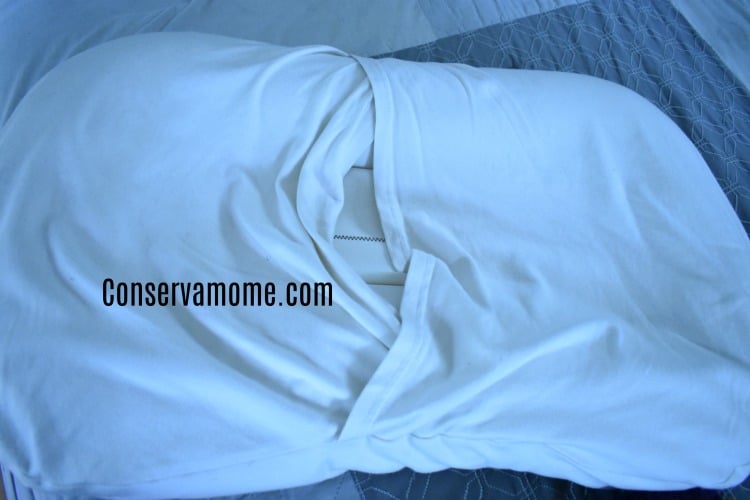 4. Perfect for Co-sleeping: If you choose to co-sleep The SnuggleMe is the perfect way to do so. It creates a barrier within the bed to help sooth parents biggest fears of rolling onto baby.  It really is a life saver because it's high enough where you feel safe sleeping with them, but low enough where you can keep an eye on them and monitor their breathing, noises and just stare into their beautiful little faces.  This fact has made it a life saver. This has also been great for those cat naps I take during the day to try to get replenished for when he's up at night or when the kids come home from school. I know he's safely next to me and in his sweet environment, we are both able to get the rest we need.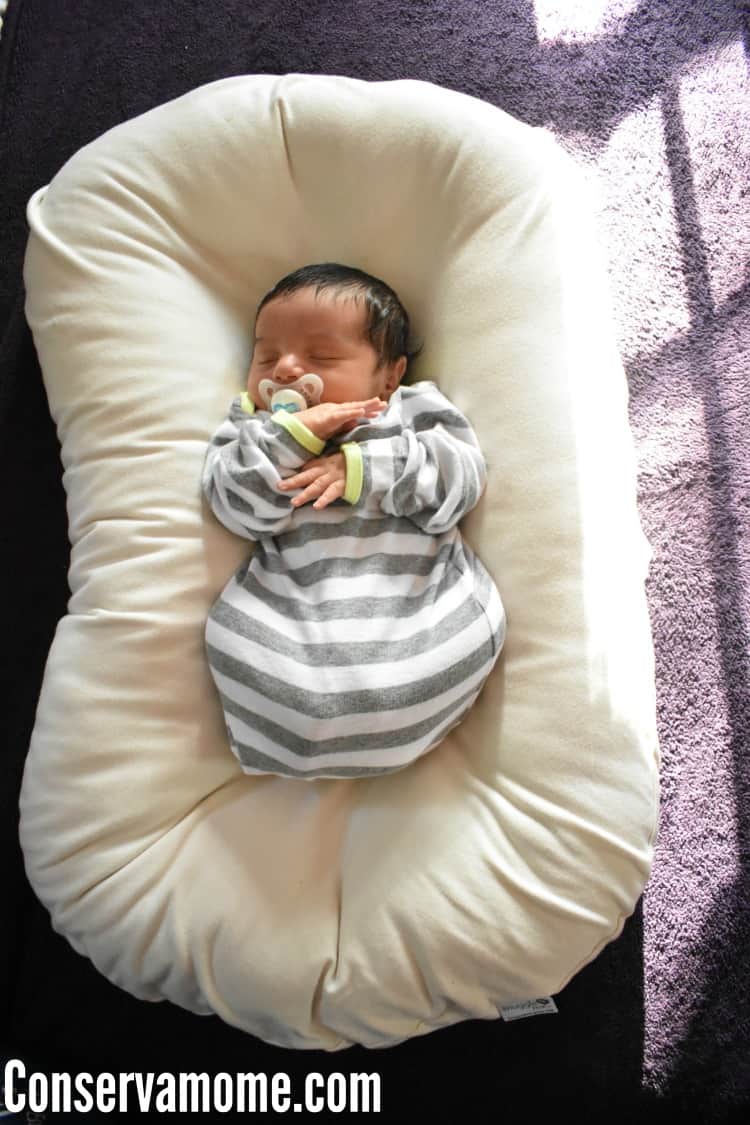 5. Safety First: Not only is it made with organic high quality materials, this product's design makes it safe for sleeping. First off it keeps your baby on it's back which we all know is the safest position for your baby to sleep in. The middle isn't padded but flat and the outsides envelope your baby but in a safe manner which will keep them from rolling or turning over. But the way it's constructed allows for a safe environment for your baby.  The SnuggleMe is not a pillow but it has been carefully engineered to safely, securely, and comfortably give baby a safe sleep and lounging space. Everything has been methodically taken into consideration; from the overall length and width of the Snuggle Mtm, as well as the specific length & width of the patented hammock center sling, all the way to the placement, length, and width of the hammock style sling sew lines. Additionally, the width of the baffles and the degree to which they are filled has also been carefully considered for maximum comfort and safety. You can find out more information on it's safety features here.
That being said you should never leave your baby unattended in this. The SnuggleMe is made for babies 0-6 months so make sure and monitor your baby and their development for when they are able to start rolling out.

Like I said this product has been a life saver and an amazing Addition to my postpartum experience. This is a product I wish I would have had 6 kids ago. It has been a game changer for how I rest and how the baby rests.  That's why I highly recommend for new parents to invest in the peace of mind the SnuggleMe brings. If you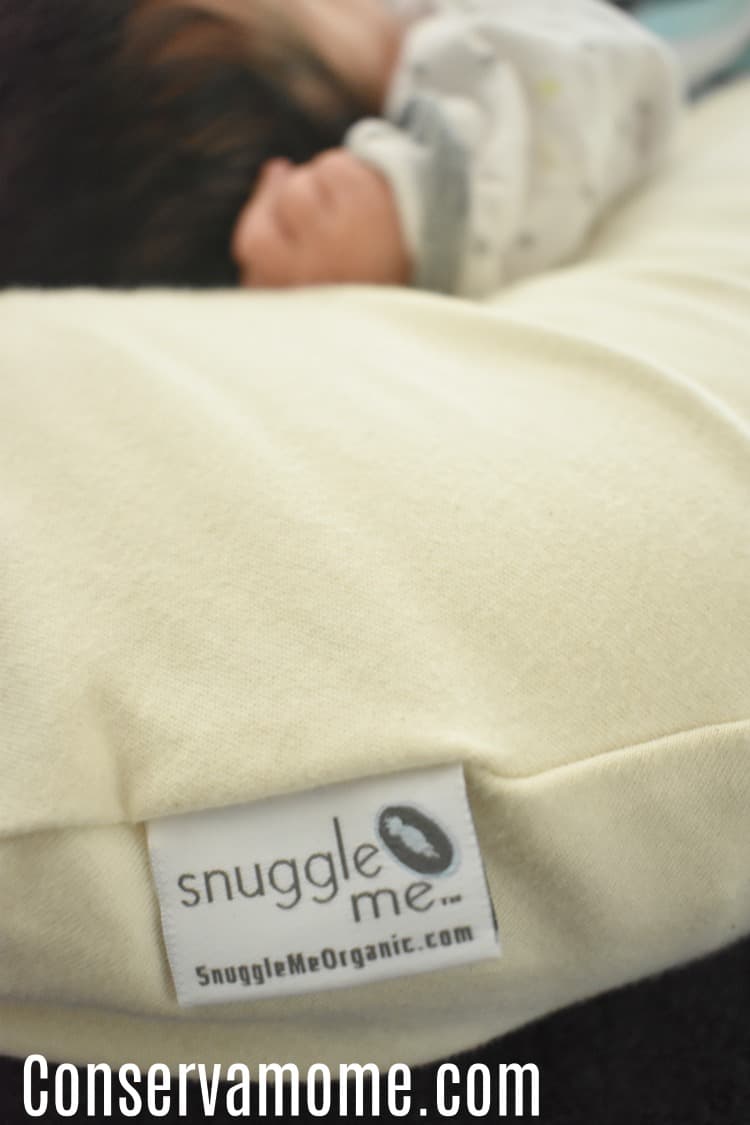 You can purchase the SnuggleMe online at their shop or on Amazon.