They couldn't be anymore right when they say every pregnancy is different. 5.0's birth was definitely different from the rest. Read on to see what happened.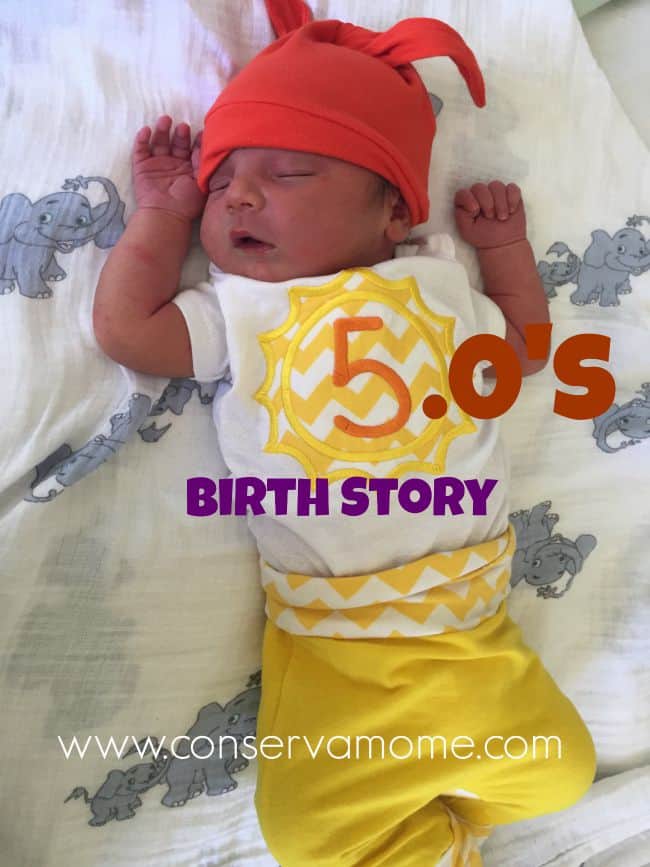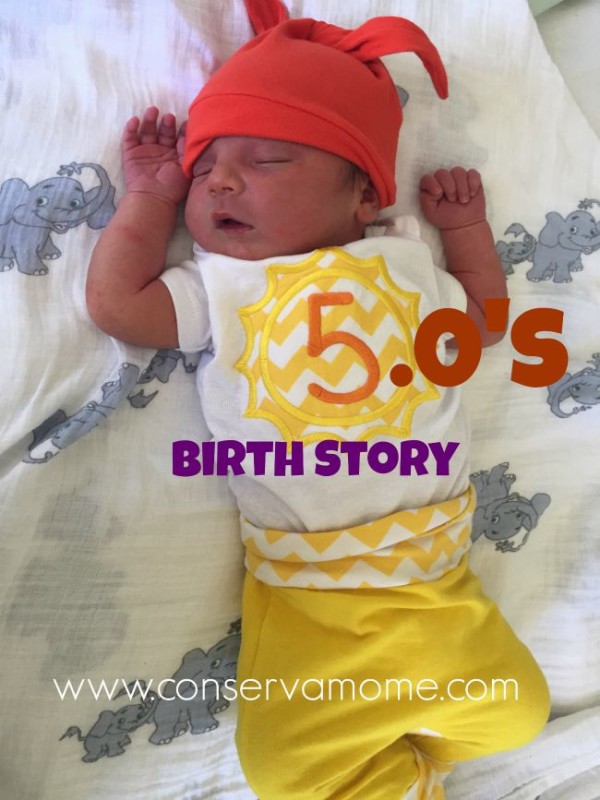 Today is 5.0's 1st month "anniversary" and I figured it was time to to share his birth story. Not because it was this incredibly feat of bravery or super human strength but, because I learned a very valuable lesson during this birth, every time you think you have birth figured out God has a way of showing you it's still an enigma.
Being that this was my 5th baby I went into this birth very confident that things would play out as all of my other births have in the past. Once things got started it would be quick, easy and done with quickly. But little 5.0 had other plans and made me realize all good things come to those who wait.
Leading up to the birth I had been prepping with Birth Prep and Prime rose oil to get my body "ready for birth" This is something I've done with all pregnancies to help my body get ready for the big event.
On June 19th around 8pm I was laying down next to my 7 year old daughter right before bed time talking about her day when all of a sudden I felt a giant pressure and a pop. She heard it as well because she yelled. Well at that moment I felt a gush of water and realized my water had broke…or so I thought. I got up quickly as she started yelling to the rest of the house that the baby was coming. She was so cute because she was screaming and crying with excitement,and at that moment it hit me how incredibly excited she was over the upcoming birth.
My parents were staying with us (Thank God) and I was able to get dressed quickly and we headed off in the car towards the hospital which was about 35 minutes away. As we were driving it hit me that although my "water broke" I really wasn't having contractions and although that was concerning I tried not to get stressed and just focus on what was to come. We made it to the hospital and quickly got taken upstairs to the delivery suite.
One thing I had really appreciated about my Dr.'s practice was the fact that they made you see all the practitioners and midwives during your pregnancy so when it was go time you weren't delivering to a stranger. So when I showed up and knew who the doctor was on call I was happy because it was an unknown I didn't have to deal with. He came in and checked me and said I was dilated to about a 3 and baby was a bit high but lo and behold my sack was still intact. My labor nurse looked at me and said are you sure your water broke, I said I didn't have an accident..this is my 5th and I know the difference.
I remembered this was the case with 4.0's birth and kind of sighed because I had the same thing happen with him in that I must have had another sack that broke before the big event. Because I lived half an hour away the doctor didn't want to risk it sending me home and having me give birth on the highway. Especially since this was my 5th and it could go quickly once it was time. So they sent me to walk and get things going.
It's funny because once the doctor checked me it seems that kind of kick started the contractions and boy did they start. I also knew I needed to get as much walking in so that I could get 5.0 in prime position. Sadly, the hospital didn't have any birthing balls and my room didn't have one of the tubs but I figured walking would do. And so I literally walked for the next 2 hours. I prayed, I listened to music, and when the contractions became too much I headed back to bed. Below is one picture my husband took of me down the hall..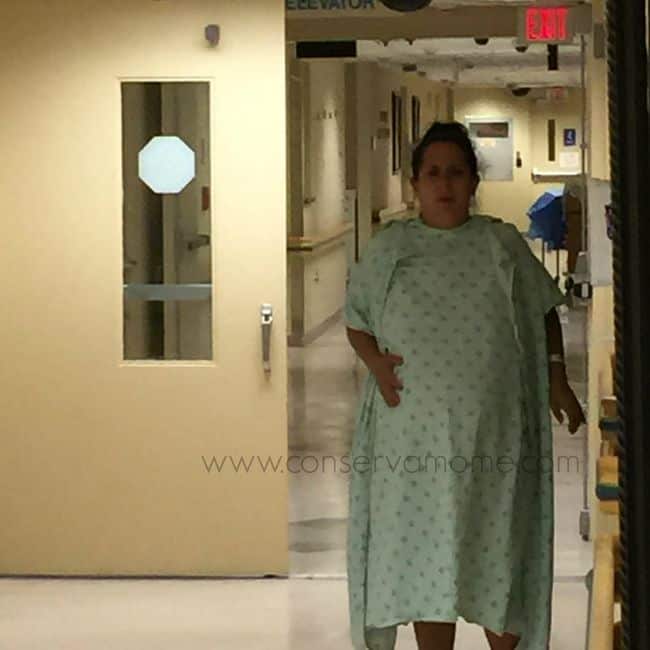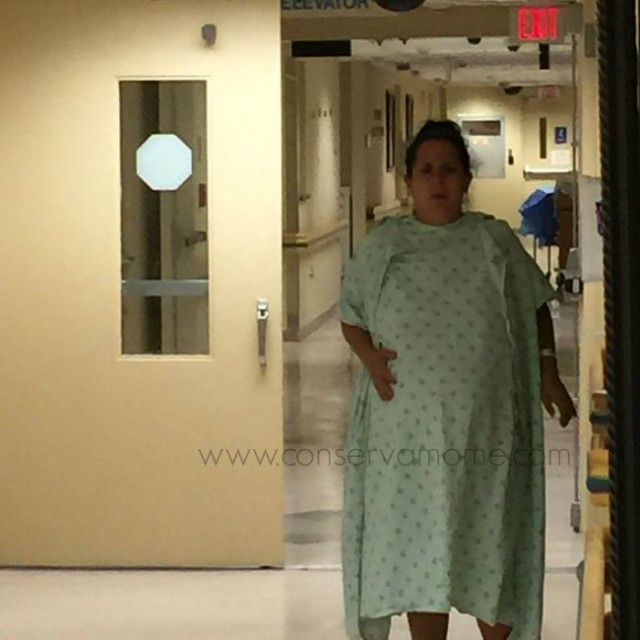 Yes that is probably the worst picture out there of myself in existence…and I have my husband to thank for it. I wasn't going to post it but figured you've seen me at some of my best so you can love me even at my worse. Thankfully it's pretty blurry and his picture taking skills stink. But you can see the complete and utter torture on my face. When he took this picture…it was real folks..The pain was real.

Of course once they strapped me in to see the contractions it turned out they were all over the place and they were so random coming all over the place and not falling into a rhythm. Perfect misery for labor. So around 1am I couldn't take the pain anymore and my meditation techniques had gotten thrown out the window because of the intense pain I was in. So I asked for some pain relief.
Thank God and Baby Jesus the nurse knew I didn't want an epidural and actually talked me into some Stadol instead which I was incredibly thankful for. I know, I know, I'm all about natural and unmedicated birth and have read about all the side effects of stadol but also realized I wasn't going to get a medal at the end of this route for going without pain relief. I also knew if I didn't take the edge off I was going to be in labor longer which is what happened with my first 2. That all being said Lord did Stadol make me loopy. The contractions were still there but this was amazing in taking the edge off. I was even able to sleep. That all being said, I had the weirdest dreams about Legos. So yeah folks take the Stadol with caution.
At around 7am(June 20th) the night nurse came to say good bye and told me that there was a shift change coming and that Dorothy (the most awesome midwife)would be coming in, and I should add the two coolest nurses ever along with her. At that very moment I woke up completely and my body just began to push. It was crazy! My body just began to push the little one out. Because in the past I've always had a million medical care people hovering I was never just allowed to let my body go and do what it was supposed to. So it was funny because as Dorothy walked in she said is your body making you push? I said yes and she said well go with your body and do what it tells you.
After 4 births this was amazing and mind blowing for me. For the first time ever I had someone tell me to do what was natural to my body. No telling me when to push, no hold on while I get suited up..She literally walked over and waited for me to do what I had to do while everyone scrambled around her. I managed to tell her between pushes that I wanted to make sure and delay the cord clamping (Something I've always had to argue about with doctors because they just wouldn't let me do it or were to skeptical to consider it) and she said I always delay cord clamping. At that moment I swear it was like Heaven opened up and the Angels began to sing because although I had the night from hell this delivery was what I had always wanted. With 4 swift pushes 5.0 was born and put on my chest right away and left there for skin to skin contact even after the umbilical cord stopped pulsing and placenta was delivered.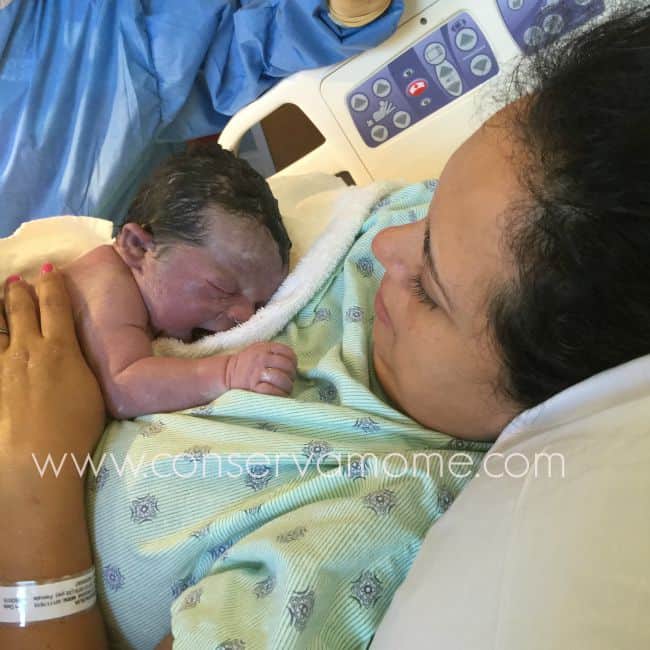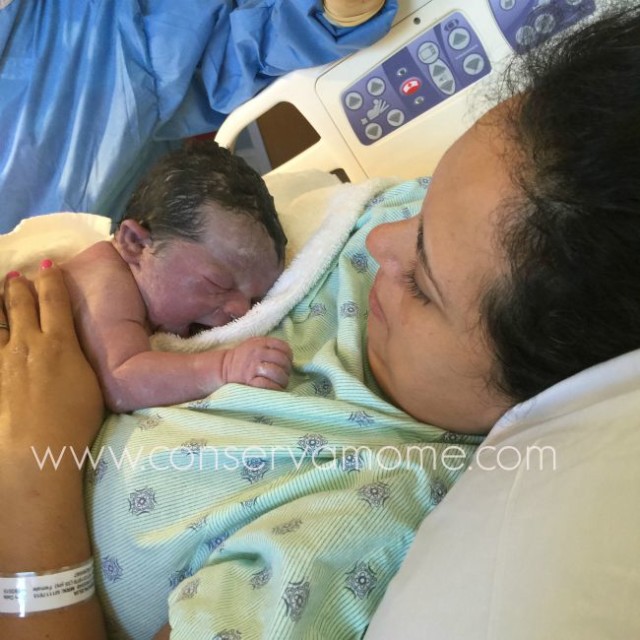 This little man was left on my chest and we were allowed this uninterrupted time to bond as mommy and baby. No whisking away to get weighed,or bathed or cleaned. He was just left there for me to love and hold. I know for most of my home birth/baby birthing center readers this is something you always get to do or are use to. But,for a mom who's always had Dr. lead Births this was like an epiphany as to what births should be ,even when the labor isn't what we expected.
After a while (And because I was extremely curious) as to see how much he weighed they took him to get his stats checked out and indeed he was my biggest at 9#'s 8oz. Largest baby yet (and yes you heard right yet ;).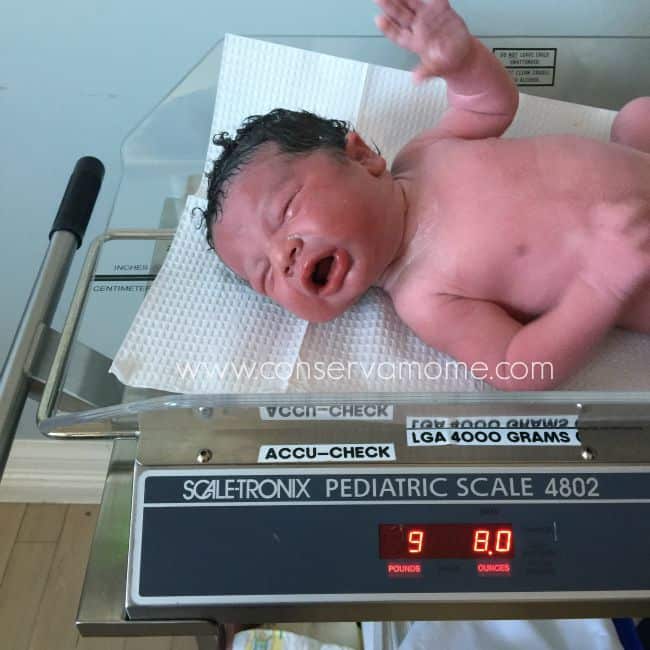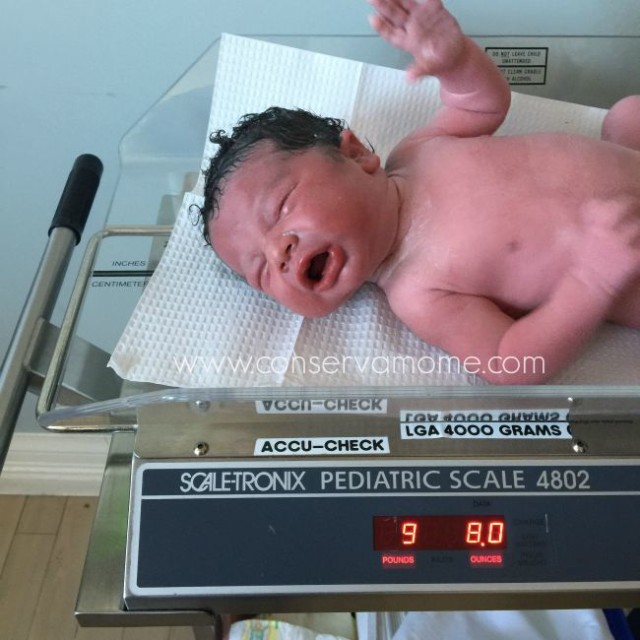 It amazes me to see his perfection and no matter what makes me realize how great God is in my life. Because he's blessed me with such an amazing family. I of course can't get over the fact that once again my husband's genes totally won and another one looks just like him.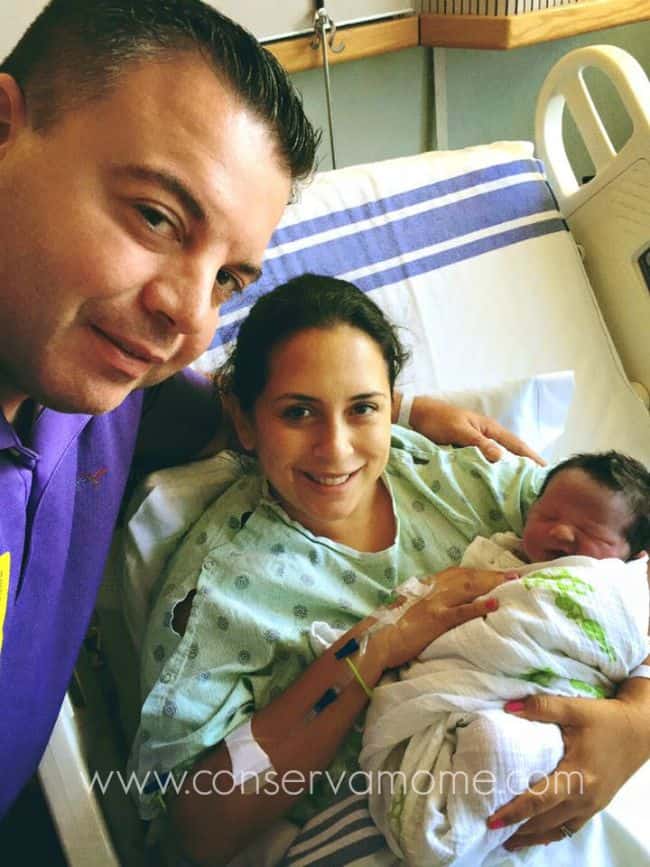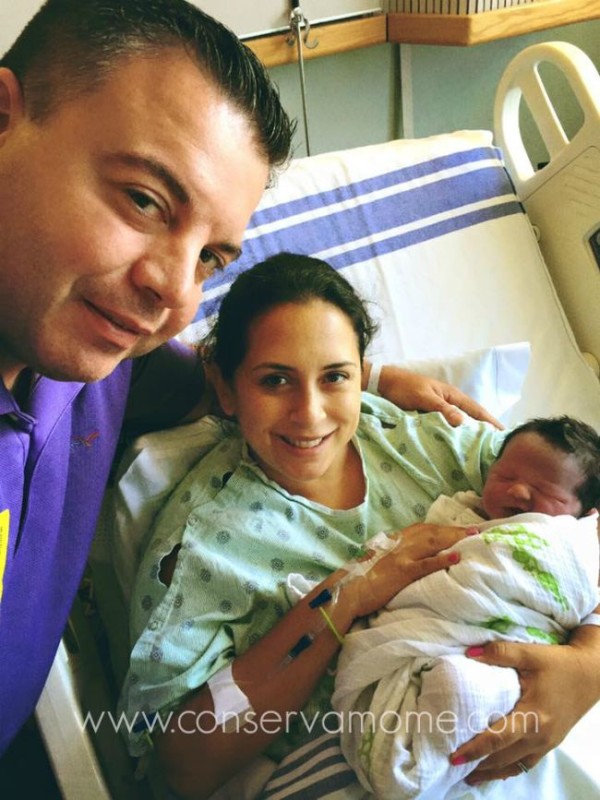 But it's amazing to see them together and most important to be blessed with such an amazing husband and father who lives for us.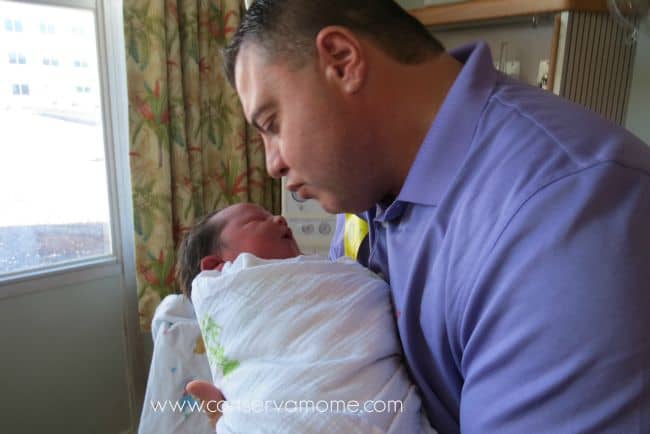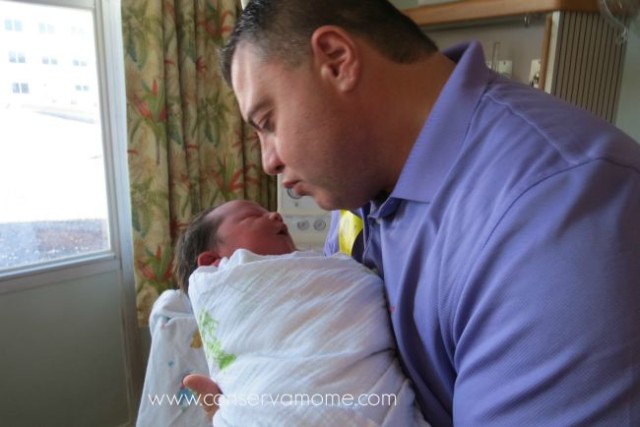 Best of all was when my littles met 5.0. It's amazing seeing their reaction each time. From not really understanding to finally seeing the pride and excitement in their faces. It always amazes me to see this little bond that establishes with each birth and how I see them become a little team. My biggest worry was 4.0 because he's been my baby and so attached to me for so long. He's taken the birth the hardest but still shows a lot of love towards 5.0. The only time I really see issues is when I'm nursing and 4.0 has to have his hand down my shirt as a way of protecting his property. In his defense he does give the baby lots of kisses and love and I am anxious to see them together as they grow pretty close in age.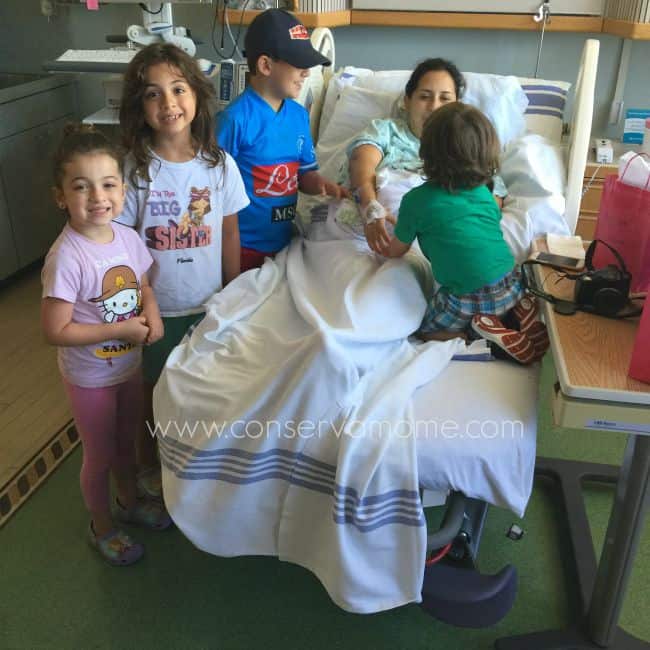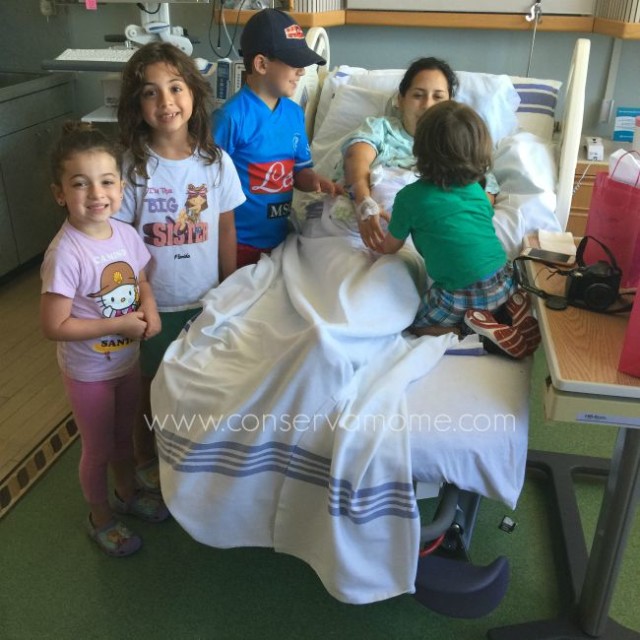 This little man turns 1 month old today and I can't believe how fast it's gone. I don't know if this will be my last or if I still have a few left. But I do realize I am so,so,so blessed. And although this labor started off as one that I didn't expect,and a lot longer than I would have liked, it ended as the best I've ever had. I was so lucky to have this AMAZING Midwife there and her incredibly team of nurses.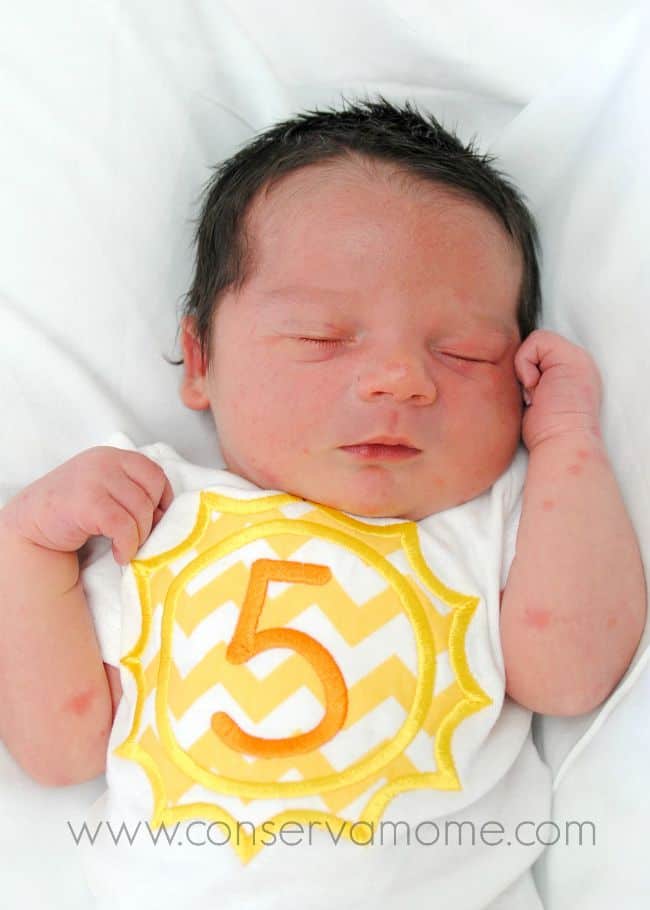 I think back to the time when it was just me and my husband and we were praying to no ends to be blessed with at least one baby, infertility can stink. Yet now, I always laugh because I'm like a faucet that won't turn off and I'm ok with that. I am beyond ok, I'm incredibly blessed and thankful. The last month has been a bit tough as all first few weeks with a new baby are.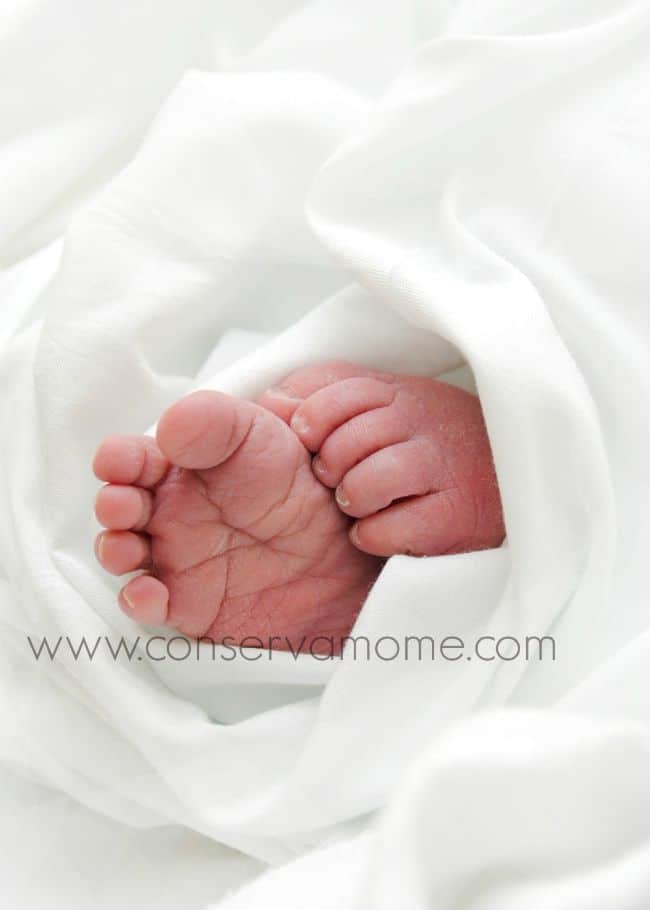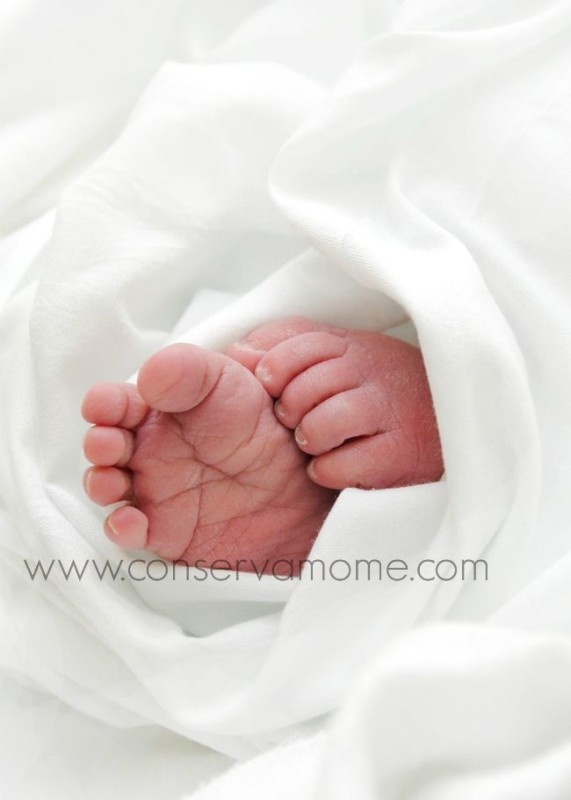 But my heart is so full and so happy because of the perfection God has given me in this new precious little boy. Even in their faults,chaos and craziness I am so beyond blessed at my "little" family and continue to take their beauty in. It's not easy by any means but the blessings are beyond measure and amazing. Even if I don't do much else in my life I know that my biggest accomplishment lies with these 5 beautiful children.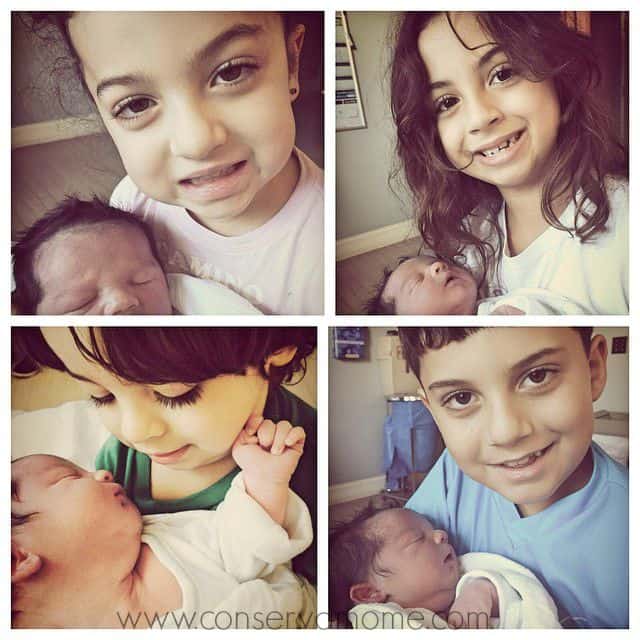 Dominic Vincenzo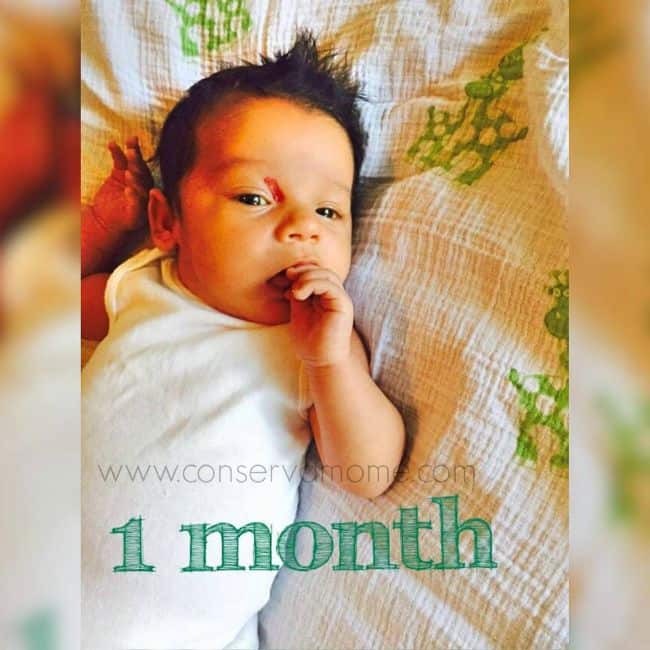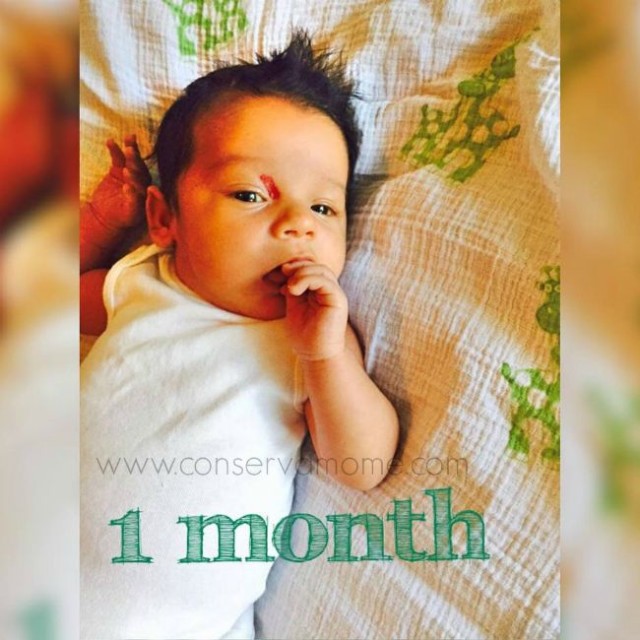 Looking for another birth story? Check out my 4.0's Birth story here and My 6.0's Birth Story here.