Here's a delicious and mouthwatering round up of Mouthwatering Meatless Meals to help you when you're trying to go meat free or just because.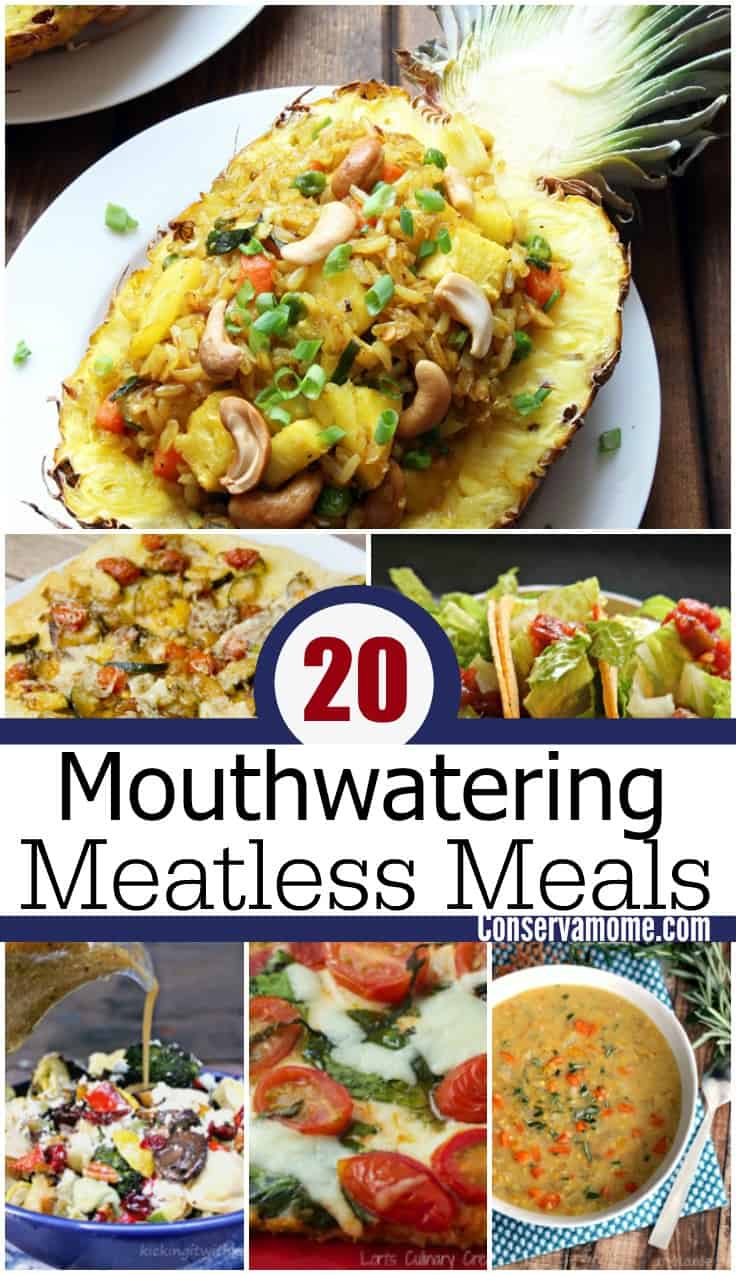 20 Mouthwatering Meatless Meals
My family doesn't eat meat on Fridays and after a while, it can get pretty hard getting creative with meals. There's only so much cheese pizza one can eat 🙂 Meat doesn't always have to be the center of a meal when you have some great meatless meals to try out. Lent is in full swing many people have been going Meat Free on Fridays as well. I know that it gets harder to get creative as the week progresses. Also, the cost of meat and chicken has skyrocketed so saving money while making delicious meals that don't have meat as the center of attraction is always wonderful. There are so many vegetables, pasta, and spices that will make a fantastic meal even better. So check out this great round-up of 20 Mouthwatering Meatless Meals that will help you enjoy some delicious meatless meals.
Best of all most are so easy to make you'll probably want to make them just because! So if you're trying to take the more meat-free approach to life or would like a nice round-up of meatless meals to help you supplement your budget, you've come to the right place. I hope you enjoy this round-up and all the delicious meals it brings. Don't forget to look up some delicious and easy desserts to accompany all these tasty meals making these recipes a hit from start to finish. You can enjoy a delicious recipe like this peanut butter poke cake. Whatever you choose enjoy these great treats!
20 Mouthwatering Meatless Meals
Looking for some delicious and mouthwatering meatless meals? Check out this great round-up of meatless meals your family will love.
Looking for another great meal? Check out this Easy Shrimp orzo perfect for a quick dinner! There are so many ways to incorporate meatless meals into your menu.