There is something about soft pretzels that makes my mouth water! There's no need to head to the mall when you crave a pretzel. I have recently discovered how easy pretzels are to make. So I decided to gathered 15 Super Good Soft Pretzel Recipes. These are perfectly delicious!I know you are going to want to try a few of these for yourself!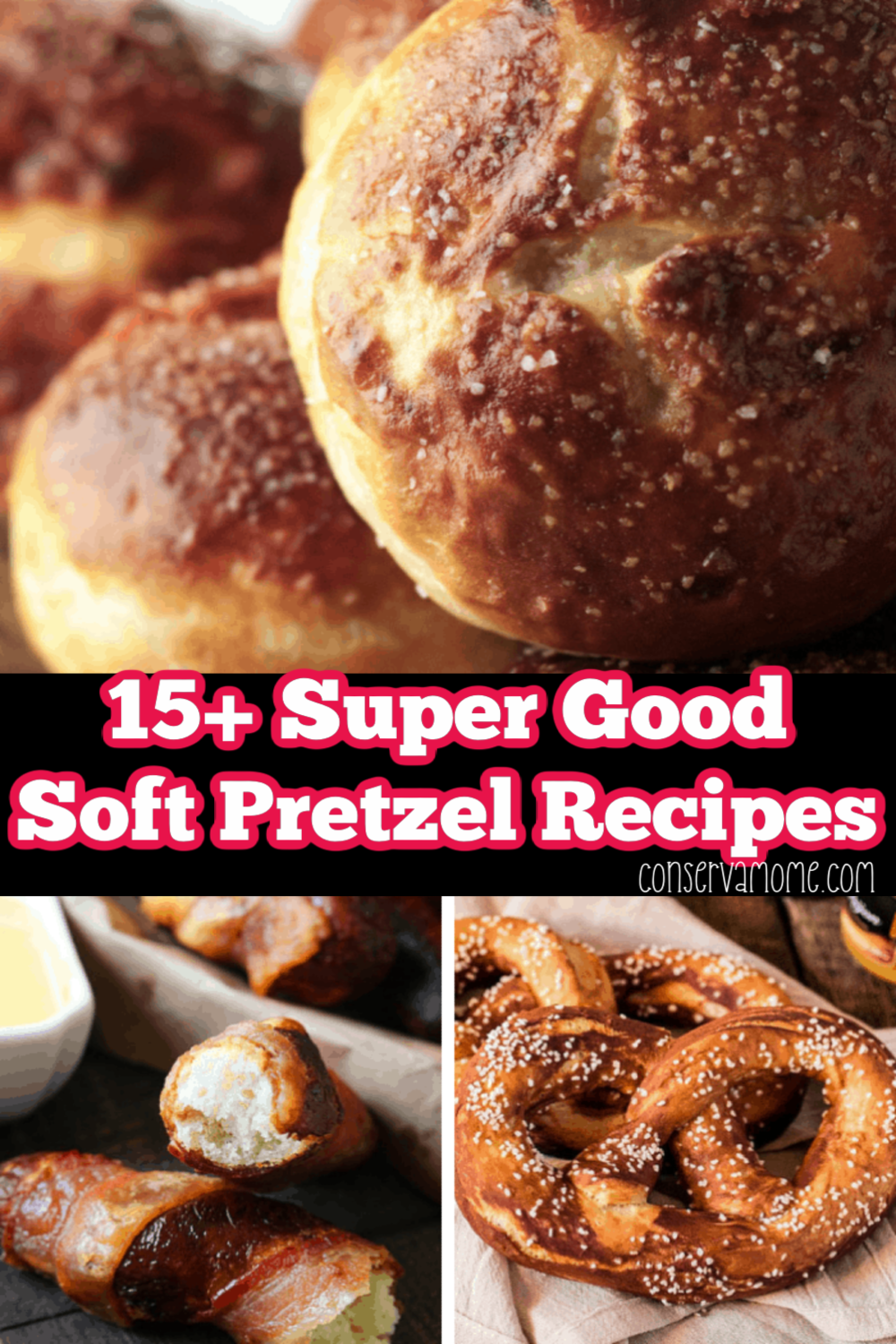 This post contains affiliate links. If you make a purchase I will earn a small commission at no cost to you.
15 Super Good Soft Pretzel Recipes
Ever since I moved to Pennsylvania I became acutely aware of the importance of a good soft pretzel. It's big in this area of South East Pennsylvania. There are stores all over selling these delicious culinary treats. Whenever I get invited to a party I've seen wheels of soft pretzels. The ultimate deliciousness in the pretzel world are the ones you can get at the local convenience store WAWA.
In the past I've always been intimidated with making pretzels. Making pretzels seems to be intimidating because you need to work with yeast. Yeast is not as scary to work with as you might believe. The trick is to get your liquid the correct temperature; if the liquid is too cold, the yeast won't activate. If it is too hot, the yeast will die. Around 110-115 degrees is the optimal temperature, and if you have a kitchen thermometer, you will get the right temp without the guesswork!
Now, let's get on to the recipes! Which one of these 15 Super Good Soft Pretzel Recipes you will try first!
15+ Super Good Soft Pretzel Recipes
Looking for some super good soft pretzel recipes? Then you've come to the right place. Check out 15+ Soft pretzel recipes that are amazing and surprisingly easy to make!
I am thinking that the Bacon Cheddar Pretzel Rolls would be a perfect addition to this Chicken Curry and Pepper Sandwich. I could also see myself dipping buttery homemade pretzel bites into Chicken Parm Dip. Doesn't that sound nothing short of delicious?
Have you ever made homemade pretzels? What's your favorite recipe?