If you're looking for adventure, thrills and fun then you need to head to Six Flags Great Adventure in New Jersey. Find out why this has become one of our favorite theme parks as well as 10 reasons to visit Six Flags Great Adventure. Disclosure: I received tickets in order to facilitate my experience. However, all opinions and my love of this park is 100% mine.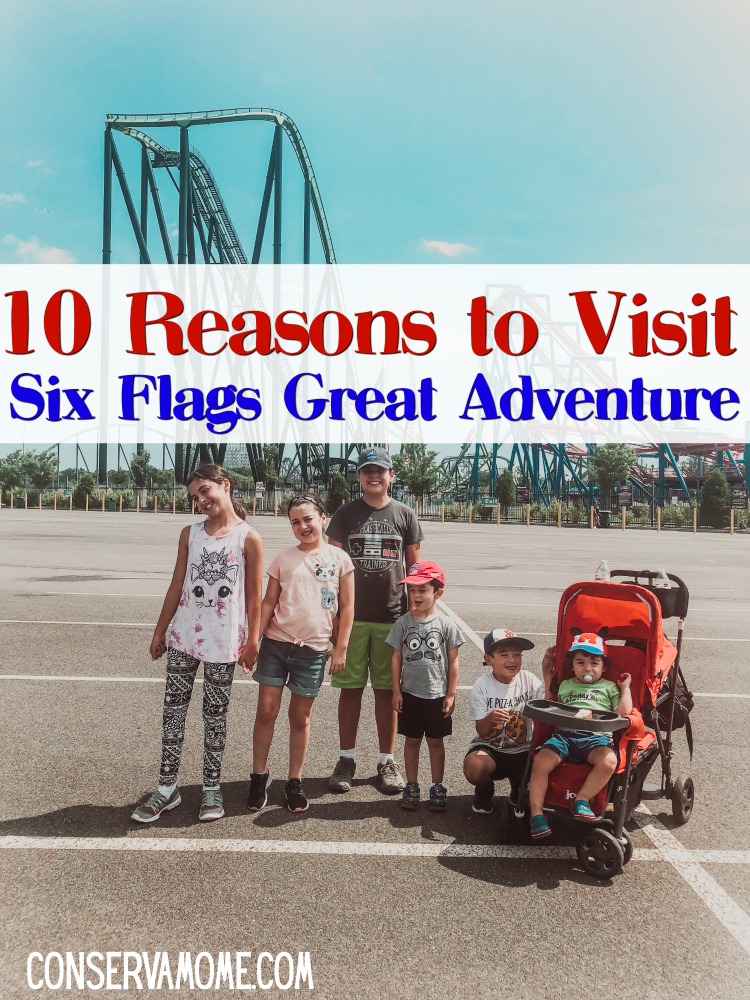 10 Reasons to visit Six Flags Great Adventure
There's something so thrilling about amusement parks. Being a parent has rekindled the magic I felt going on rides as a child. It allows me to share in the special fun with my kids and it allows me to grab on that inner thrill seeker that gets hidden by the day to day.
That's why I'm head over heels with Six Flags Great Adventure in New Jersey.
To be honest with you this was my first experience visiting a Six Flags Theme park and my husband and I agreed it was hands down of our favorite theme parks to date. There's so much to do that I can honestly say you can go back many times and you will still have many adventures there. Most important you can can go through various times of the year while it's in season and you can enjoy seasonal fun as well.
Although there are hundreds of reasons to visit Six Flags Great Adventure theme park, here are 10 of our favorite.
1. The location
Six Flags Great Adventures is conveniently located in Jackson NJ.
Nestled between New York City & Philadelphia. It was a one hour drive from our house in Bucks County, PA making it a quick day trip. That being said there are over 20 Six Flags parks located world wide, so chances are there's one within driving distance.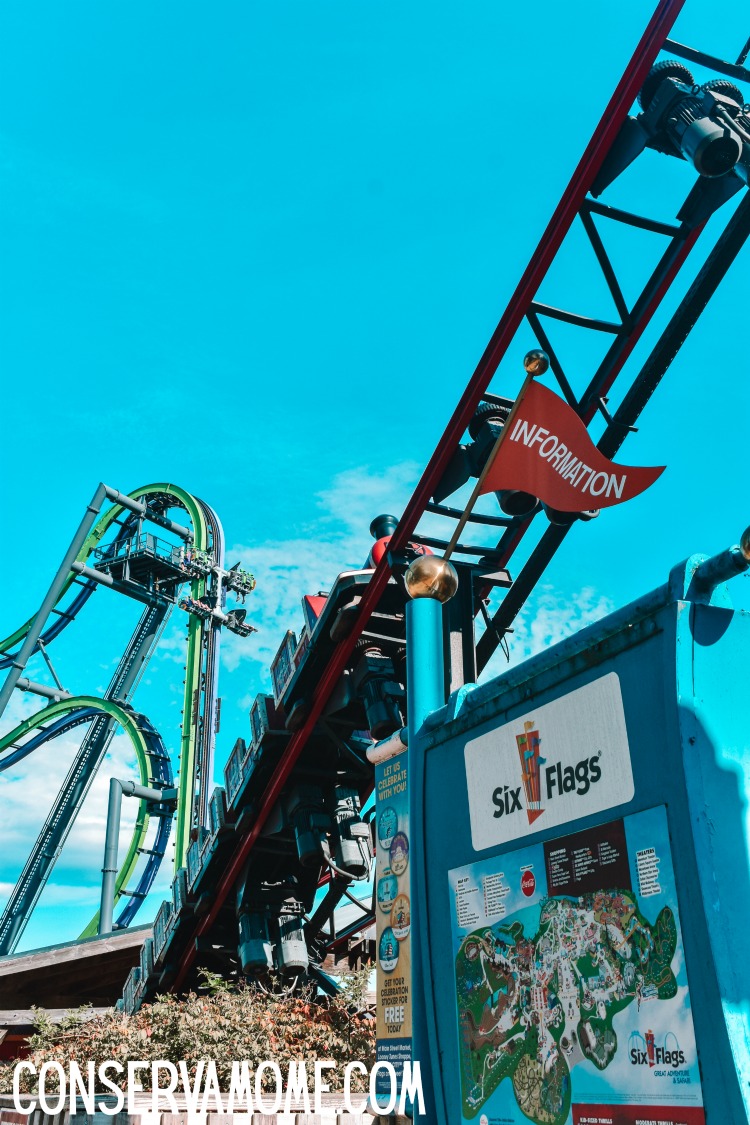 2. The price
There are some great deals to be had at Six Flags with memberships and passes that will get you parking, entrances and more for as little as a one day ticket. This includes entrances into next seasons. Think winter will be here soon? Don't forget there's Fright Fest and Holiday in the Park extending the fun for a while to come.
3.The Flash pass:
This is one of the coolest things out there. THE FLASH Pass lets you skip most major ride lines and makes it easy to visit more than twice as many rides as the average guest. You never have to stand in the regular ride lines again. This pass can be purchased in addition to your passes to help make your visit even funner, because who wants to wait in lines.
When we visited we were gifted passes to try while there and although lines are actually not bad at all, there is still a lot people visiting the fun. That's why this pass is a must for anyone who visits to get all the fun in again and again!
4. The Roller coasters
Ok so I should have put this at number one because this to me was the best part. Growing up I was a huge rollercoaster fan. I even went bungee jumping when I was young(er). So roller coasters have always been *my thing* . My kids have reached that AMAZING Age where they now appreciate roller coasters like I do. So coming here was pretty awesome. These roller coasters were everything you could possibly imagine and more. From the Joker pictured below to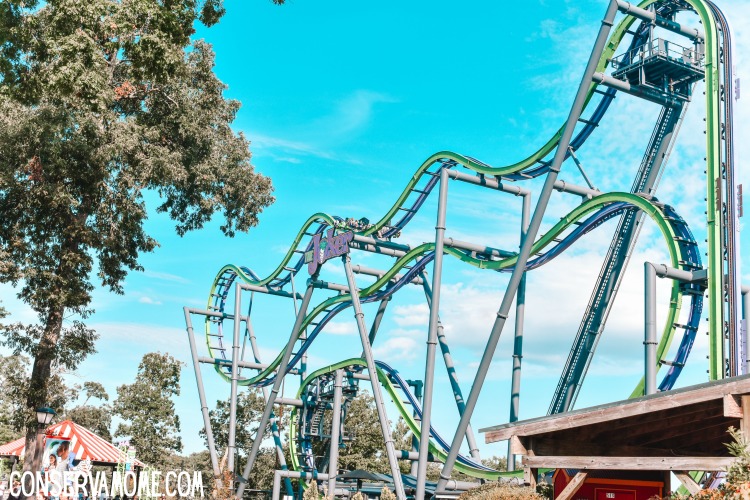 Superman and the Green Lantern that stretch your imagination when it comes to your body's position during a rollercoaster.
Superman has you lying on your stomach A la Superman while the Green Lantern actually has you basically standing up.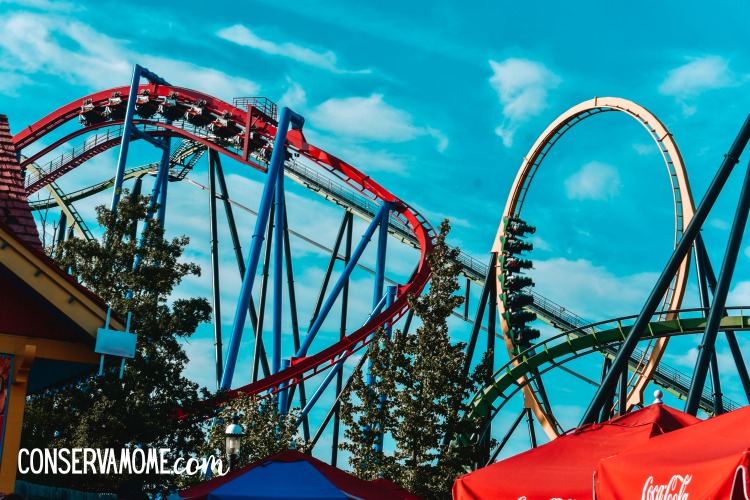 There are a few more roller coasters you have to see to believe including one with a drop I didn't realize was humanly possible.
5. The Rides:
Ok so I put these separately from the roller coasters because well there's a lot for everyone when it comes to rides. From Some classics like the scrambler, bumper cars, flying swings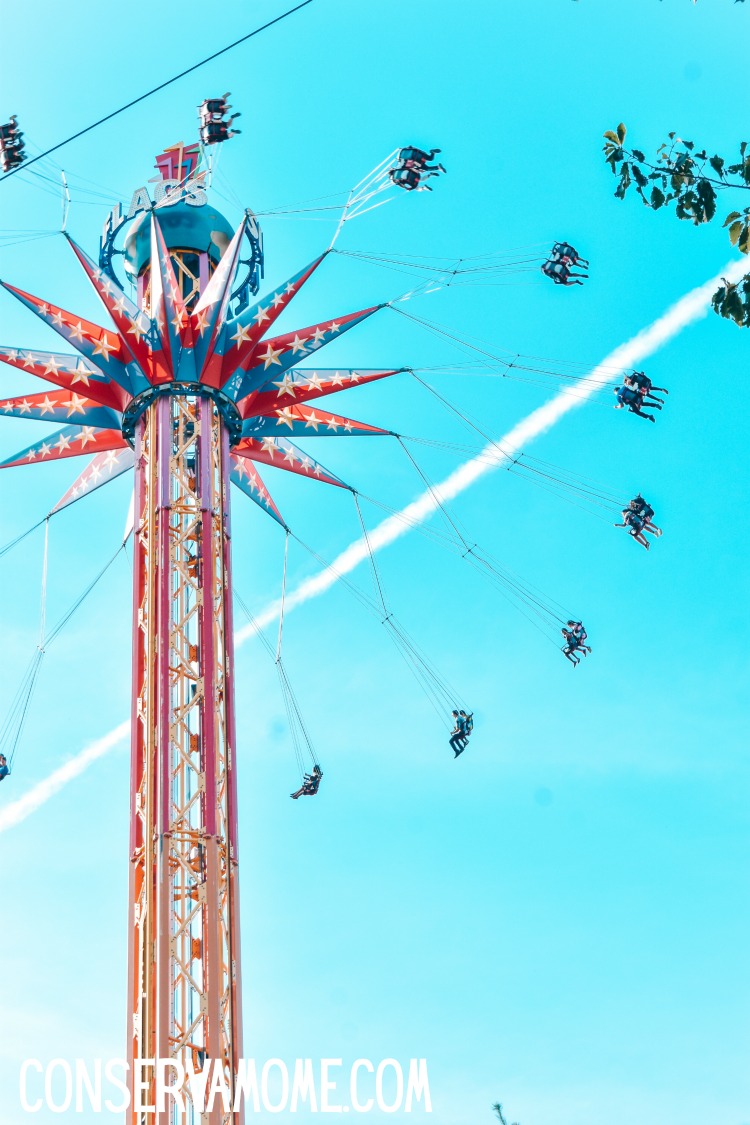 and this fun Twister ride…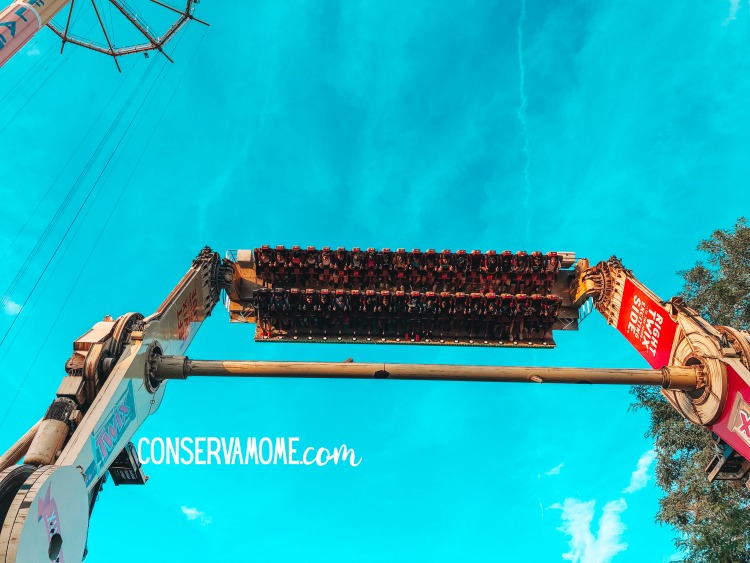 To one of a kind rides you won't find anywhere else like Wonder Woman's Lasso of Truth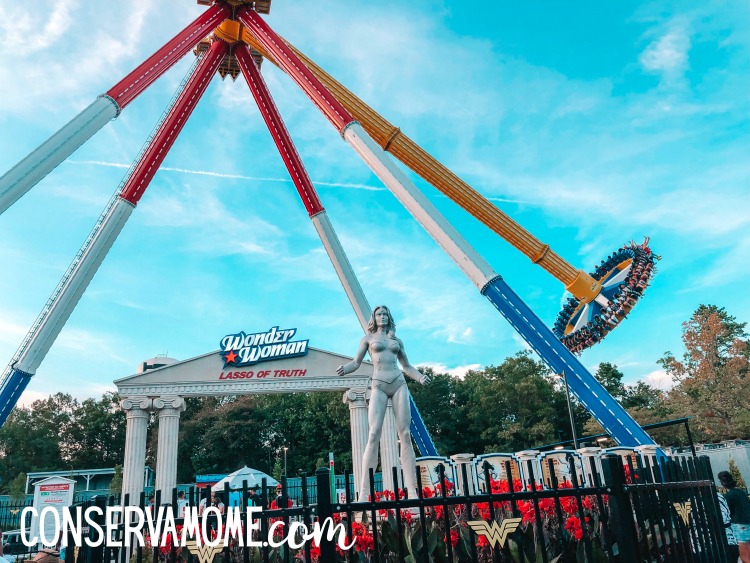 This is definitely the place to go to for some amazing rides and experiences that are truly unique.
5. The Food
The food is purely heaven. Everything you can imagine and more. You can also find some amazing and delicious favorites to cool you down.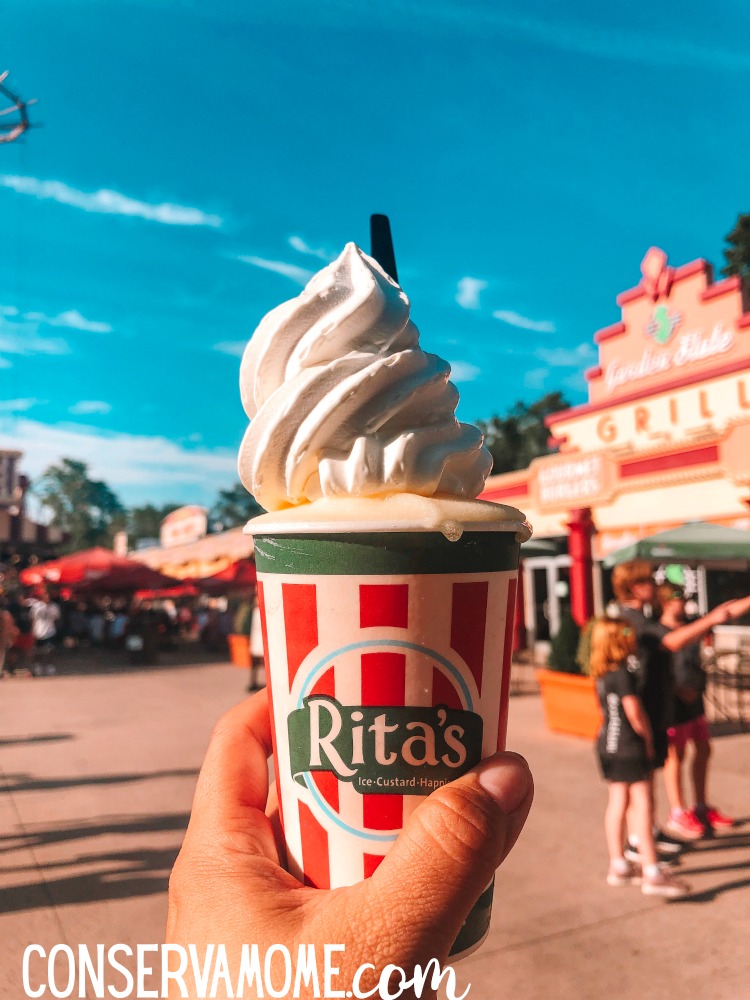 Best of all there are some pretty amazing Dining passes you can get for your visits to this park. Let's just say these deals are unbelievable.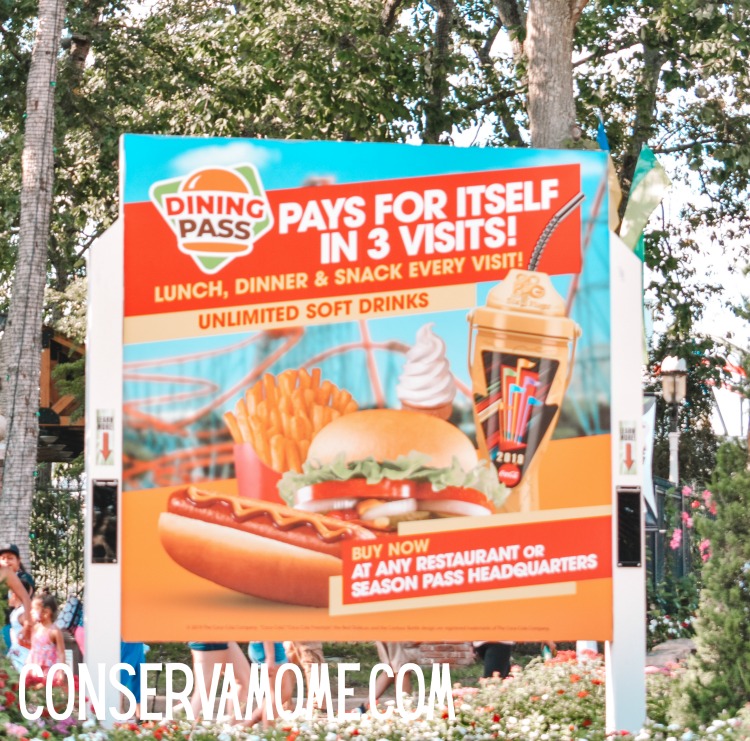 7. The Entertainment:
There are shows, concerts,and special events through the year. Most important there are great ins and outs around the park that will add to the fun of this great adventure.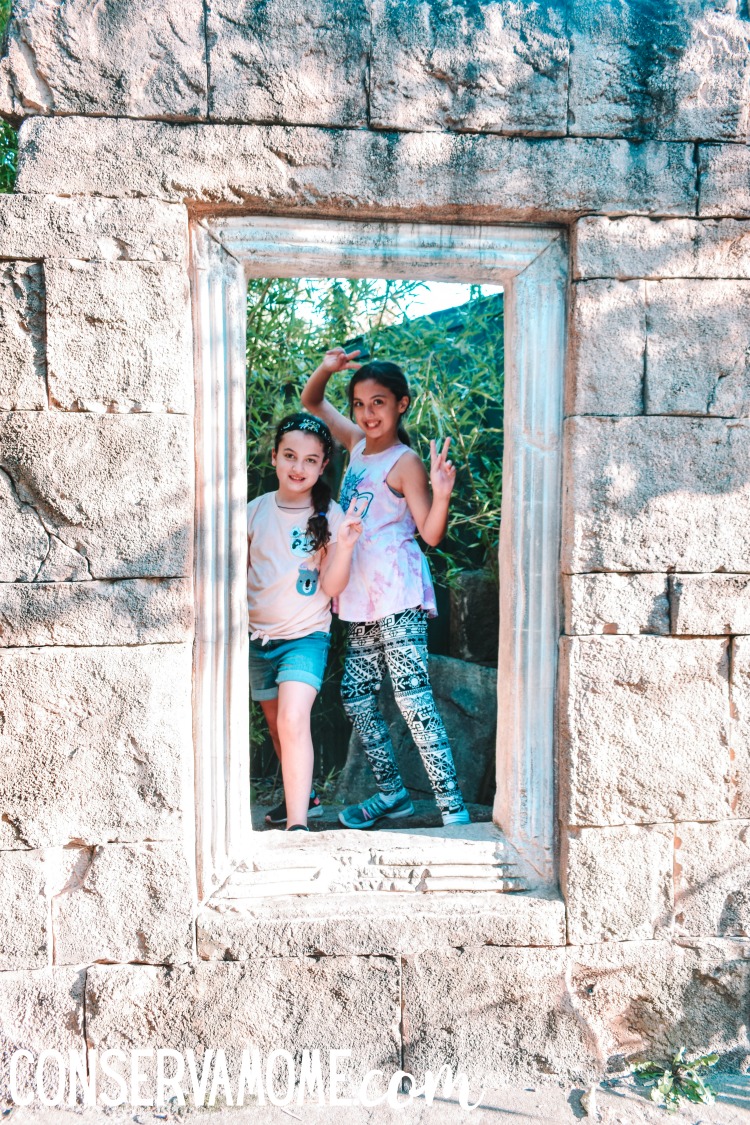 8.The Magic
There is so much magic and fun you'll find around the park from the batmobile to special character meet and greets. This place has it all. Your kids (and you) will be surprised again and again around every corner with all the fun that there is to have.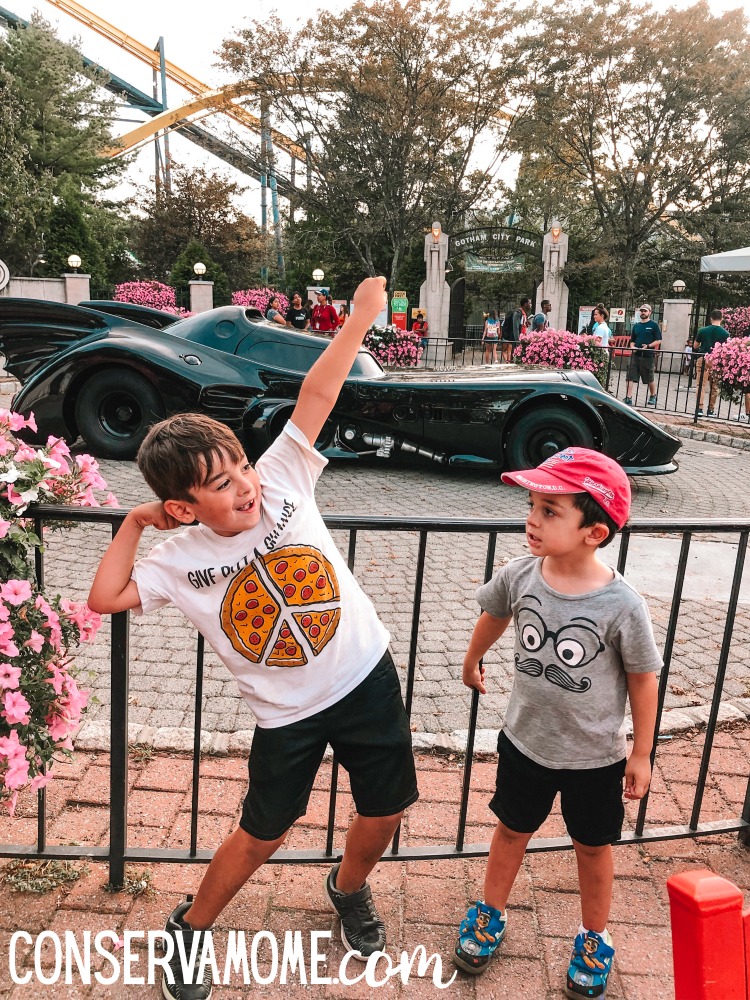 9. Fun for EVERYONE
Best of all there's fun for all ages. My little guys ages 2 & 4 had a blast as well. There were plenty of rides for them to ride on to lots of midway games to test your skills and win prizes.
Most important there were special character meet and greets with Bugs bunny and friends!
When I say this place has something for everyone, I mean it!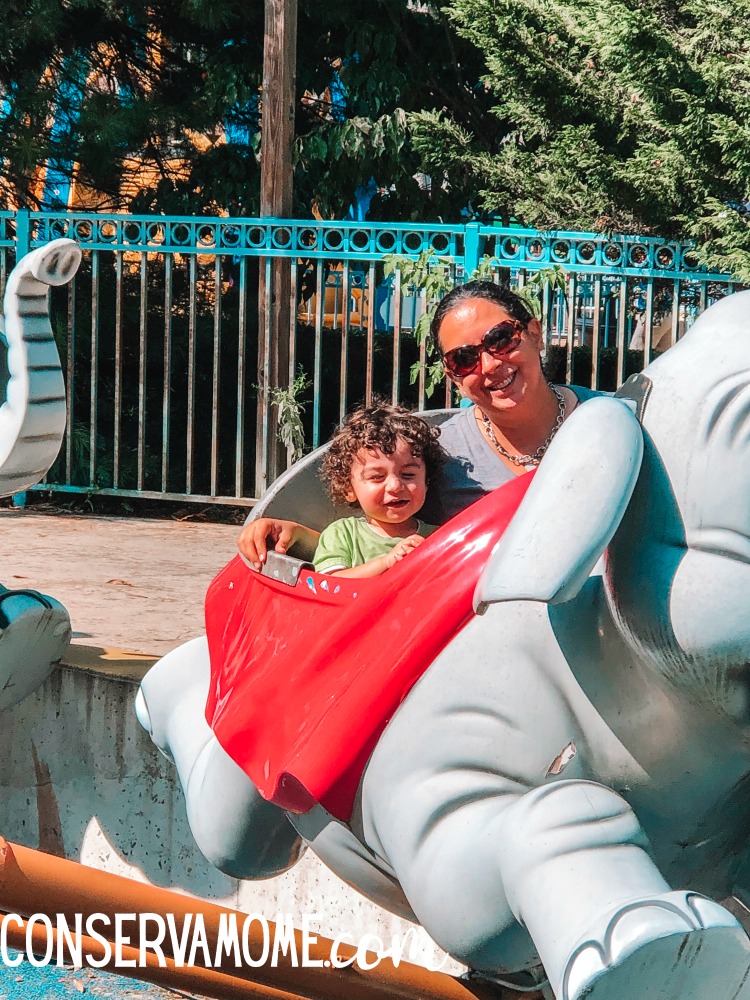 10. The Endless Fun
Ready to experience the adventure for yourself? Head to their website right now and check out all the great events, deals and packages available for your next great adventure!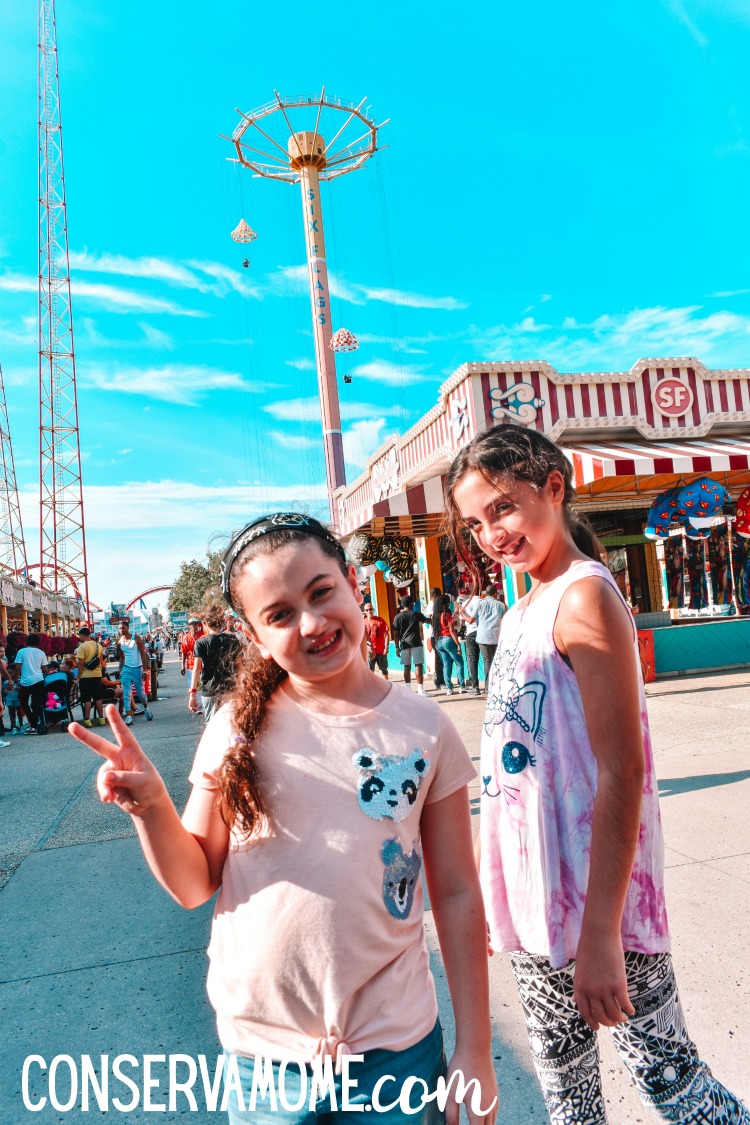 I promise your whole family will love this place like ours did. We can't wait to visit again and with all the great deals and packages available, this is totally doable for a family our size!
Get a taste of some of the great rides we saw below!

Start at