Putting together the perfect Cocktails to Make on Valentine's Day was never easier. Check out this round up of  10 Cocktails to Make on Valentine's Day.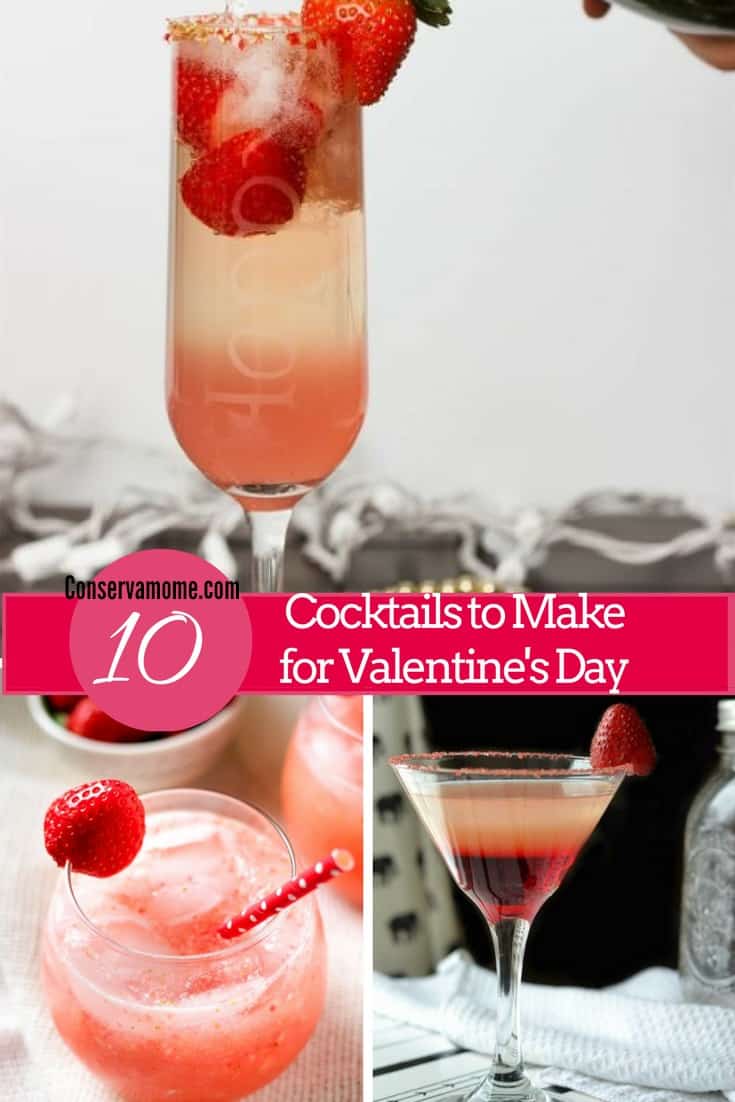 Valentine's Day is almost here and sure you can go with the easy standby of a nice glass of wine. However, there are some easily and delicious cocktail recipes you can make to add some fun to a Valentine's Day dinner, gathering or a romantic time.  From drinks with a romantic name to a delicious twist, here are 10  Cocktails to Make on Valentine's Day… but honestly they're so delicious you can probably make them any day,for any occasion just because!
Most important these are all pretty easy to make and will be the perfect addition. Serve these cocktails in gorgeous glasses you can pick up inexpensivenessly at Target, Dollar tree or Walmart and then just pair with a delicious meal. The sky is the limit to what you can include these fun treats with!
Cupid's Broken Arrow
Lascivious Love Potion
Strawberry Coconut Cocktail
Raspberry Love Potion
Pink Delight Cocktail
Sweetheart Martini
Raspberry Sorbet Bellini
Cherry Smash
Champagne & Sloe Cocktail
Lush Berry Bellini
Looking for other fun Valentine's Day Ideas or meals? Check out my Valentine's Day Pinterest board filled with all sorts of fun ideas for you to try!  What special plans do you have for Valentine's Day?  Will it be a fun night out or romantic night in 🙂
Save