Are you looking for a fun sensory activity for the kids that will have them dreaming about all things winter? This easy Winter Snowflake Sensory Bottle is beautiful, fast, and a great Winter Themed Sensory Bottle activity to have at home!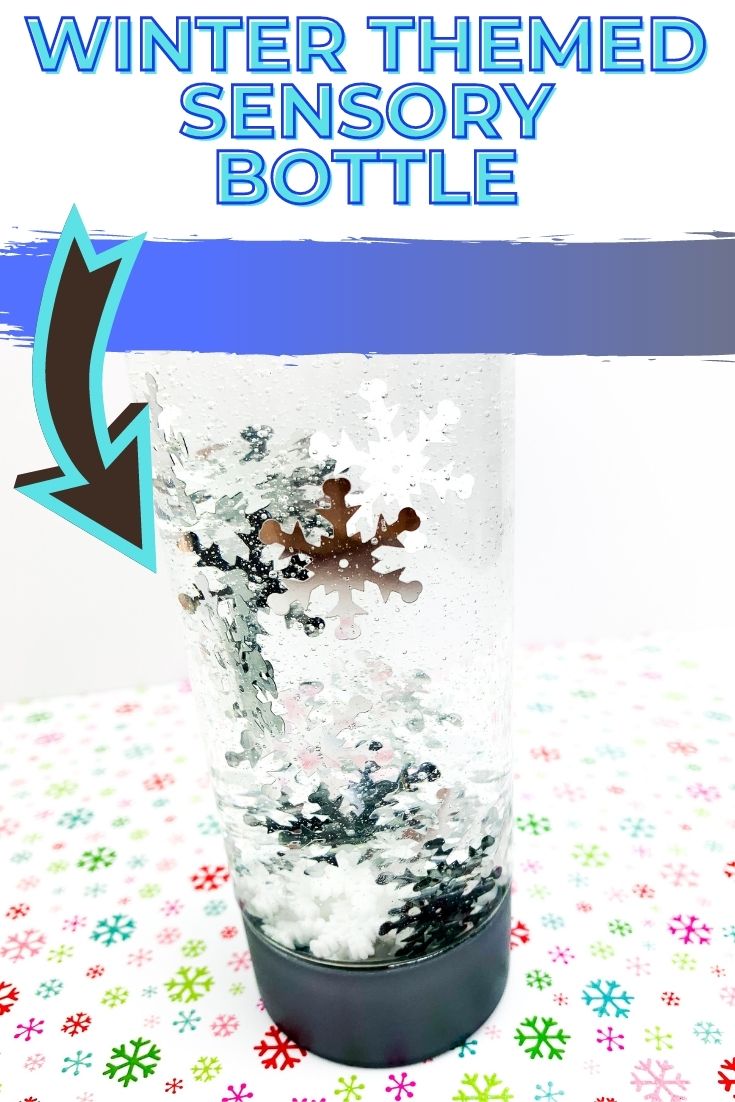 *This post contains affiliate links. That means that if you make a purchase after clicking on a link I may earn a small commission at no extra cost to you
Winter Snowflake Sensory Bottle: A Winter Themed sensory bottle
Having sensory items around the house it a great development tool for the kids. Not only does it have them using their senses and exploring thoughts with their minds but some of them can actually be quite beautiful, too. What I love most about this sensory bottle is that it's a fast project that will provide hours of entertainment.
The kids can use this to be creative, calm down their emotions, or just show off their imaginative side as they create a winter wonderland story in their minds.
Being able to build a sensory bottle at home is such a fun activity to do together!
What you'll need to make a Winter Snowflake Sensory Bottle:
5 oz. bottle of Elmer's clear glue

Water

Optional: tape or glue to secure lid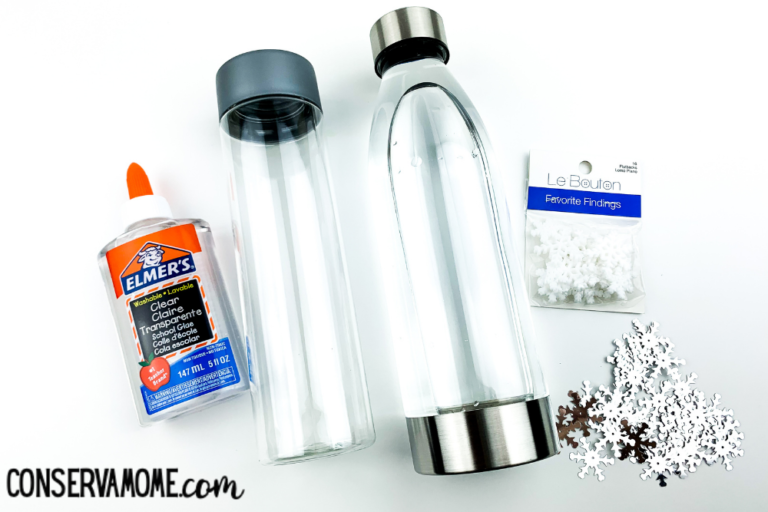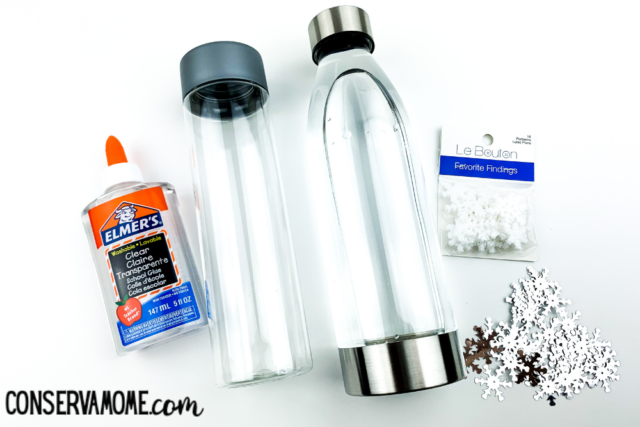 How to make a Winter Snowflake Sensory Bottle
Pour the glue into the sensory bottle.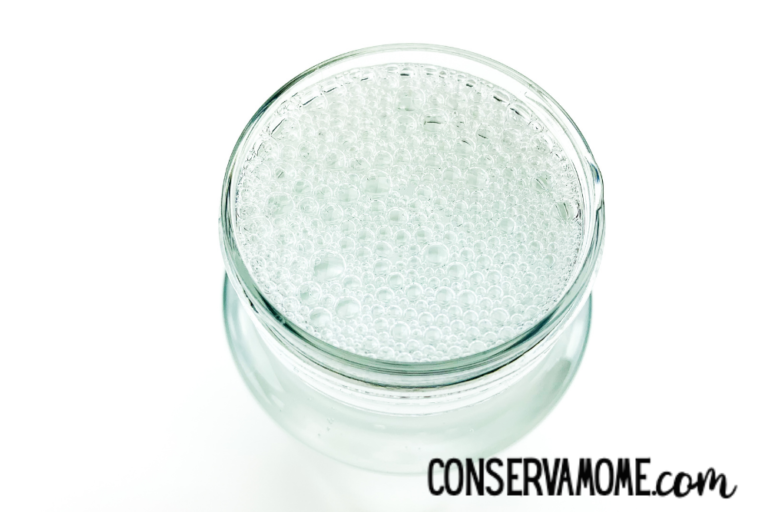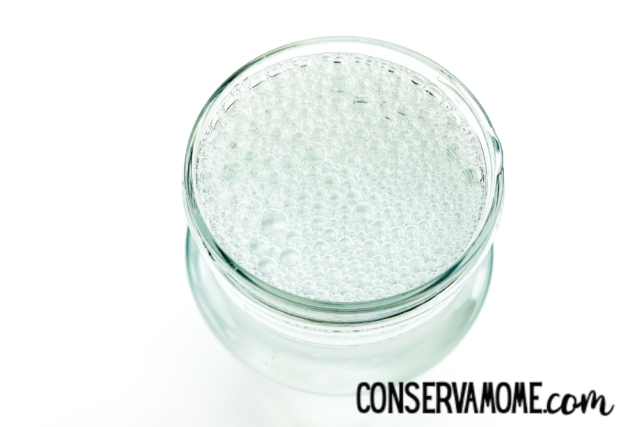 Add the snowflakes.
Fill the remainder of the bottle with water.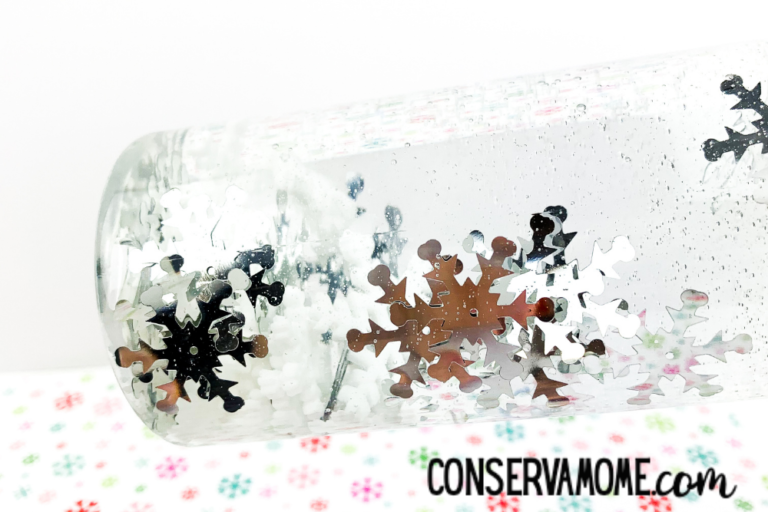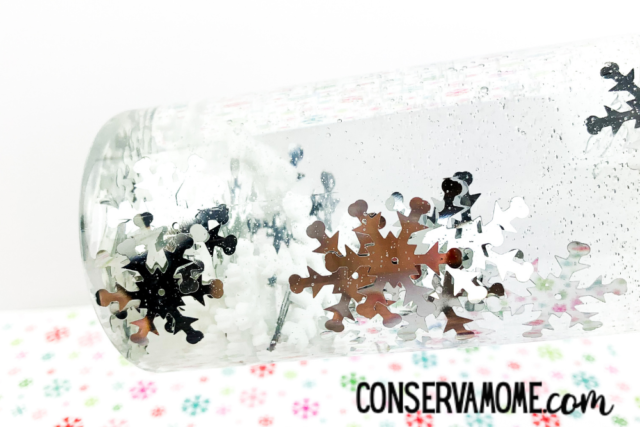 Use tape or glue to secure the lid.
Shake the contents of the bottle around until the contents of the bottle move around slowly and freely.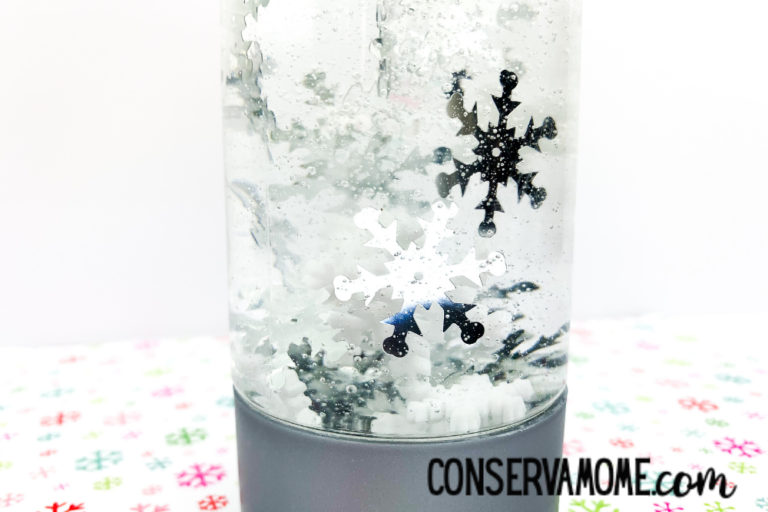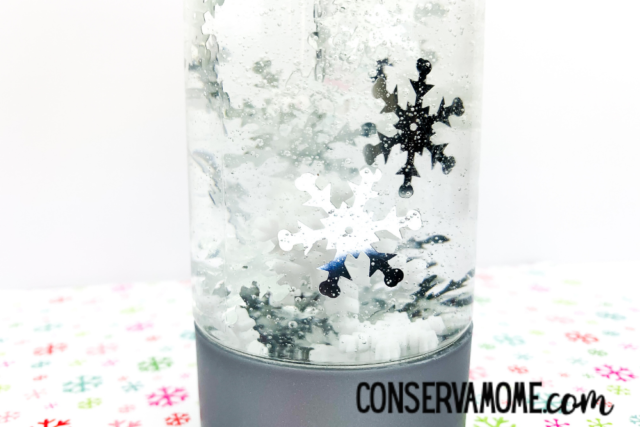 How does sensory play help with development in children?
The great thing about sensory play is that it continues to develop their minds. Not only are they able to use their senses of sight and smell during various sensory activities but they can also use touch and taste as well.
Starting this process early of sensory play is a great way to instill creativity in their minds. The more that we teach the kids to start to question things at an early age, the more that they'll want to continue to grow and expand their minds.
What are some fun ways to use sensory bottles?
The great thing about sensory bottles is that once they're made, they're good to use for a very long time. You can also take any sensory bottle recipe and add in different fun items as well. This is just one of the reasons that sensory activities are fun and unique!
No two activities have to be made the same and they can all turn out completely different, too.
When it comes to using the sensory bottles, they're great for keeping in the car for road trips or to make and have on hand when emotions are running high. They can have a calming effect on the kids in a way that allows them to focus and put their concentration back on the task at hand. They're also super simple to adapt to make into any type of seasonal content as well.
Make certain to check out our 20 Winter Sensory Activities for Kids as well as our Ocean Sensory Bottle: An Ocean Themed Sensory Activity too!