These delicious heart shape cookie treats are the perfect way to show some love! Check out this easy Valentine's Day Chocolate Chip Cookies recipe!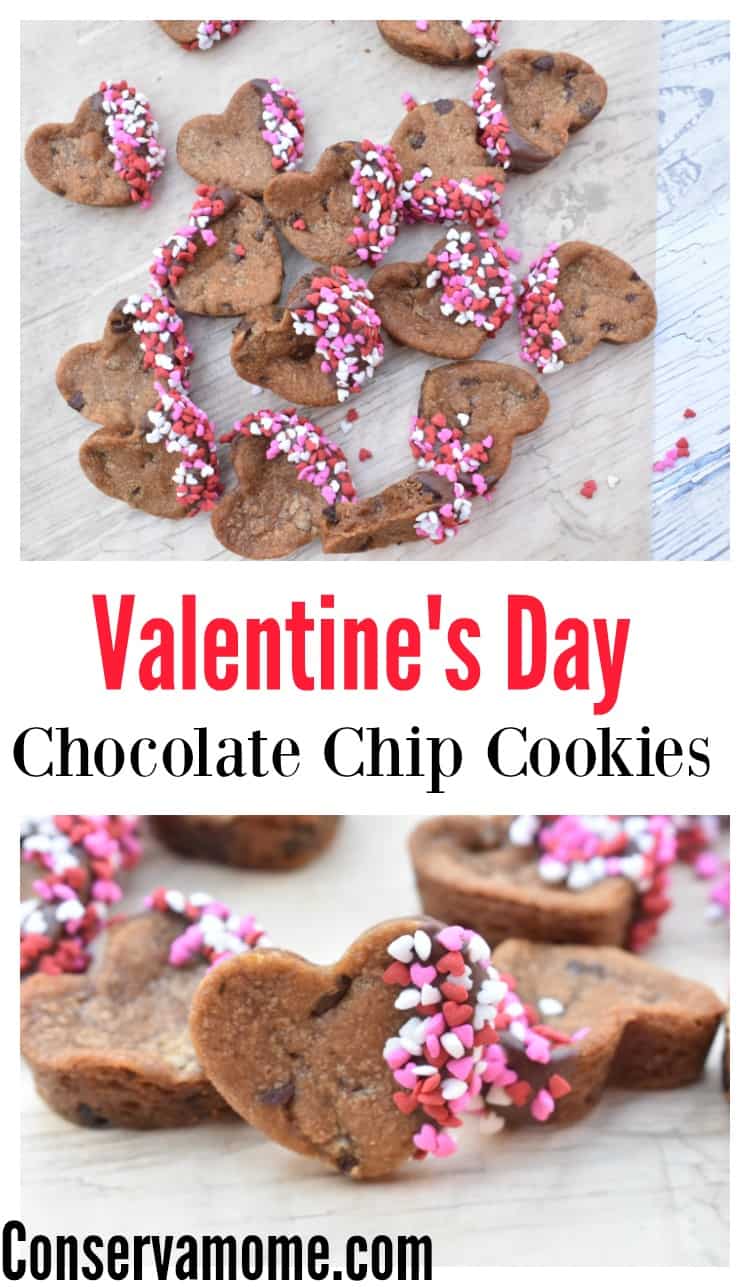 Valentine's Day Chocolate Chip Cookies – Heart Shaped Cookie Deliciousness!
I'm a sucker for chocolate chip cookies. It's a given I see one and I'm like Pavlov's dog, salivating. So I figured what a funner way to celebrate some love than with some chocolate chip cookie love. These cookies are so crazy adorable and as you can see. Best of all they are so crazy easy to make I wonder why I don't make all Chocolate chip cookies into shapes. This fun recipe is so easy to make it's the perfect treat to bring to any Valentine's Day party, Tea or just because. Check out below how easy it is to make this fun treat.
What you'll need:
Ready made chocolate chip cookies (The ones that come in the square and are pre-cut)
Melting chocolate or chocolate chips
To make the cookie portion just follow cookie directions. I cut each square approximately in half and put into each heart.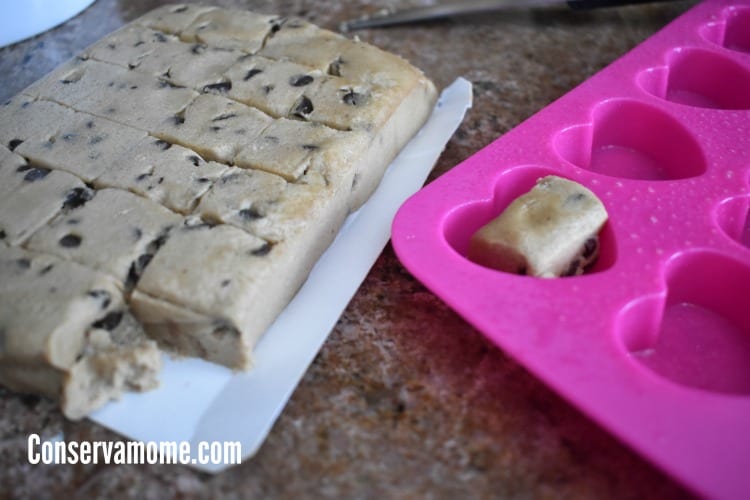 Smushing them down until they fill the heart. Some will be bigger some will be smaller. There really isn't a perfect way to use it.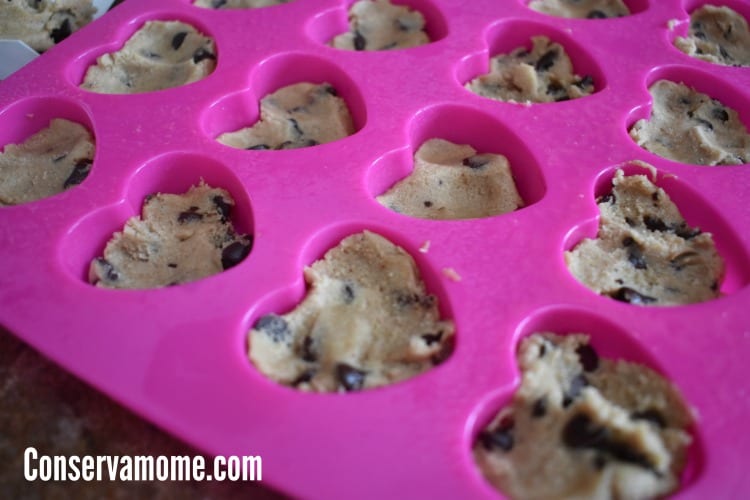 Place the mold on a cookie sheet and place in the oven for about 10-13 minutes or until sides begin to get golden brown.
Take out of the oven and let them cool completely.
Loosen the edges of each heart mold and gently pop out.
Remember this is silicone so they will pop out without needing to grease the pan.
Place the sprinkles in a small bowl and layout the Parchment paper.
Melt the dipping chocolate according to instructions on the packing.
Dip half of the cookie in the chocolate and then immediately in the sprinkles and lay on the Parchment paper until the chocolate hardens.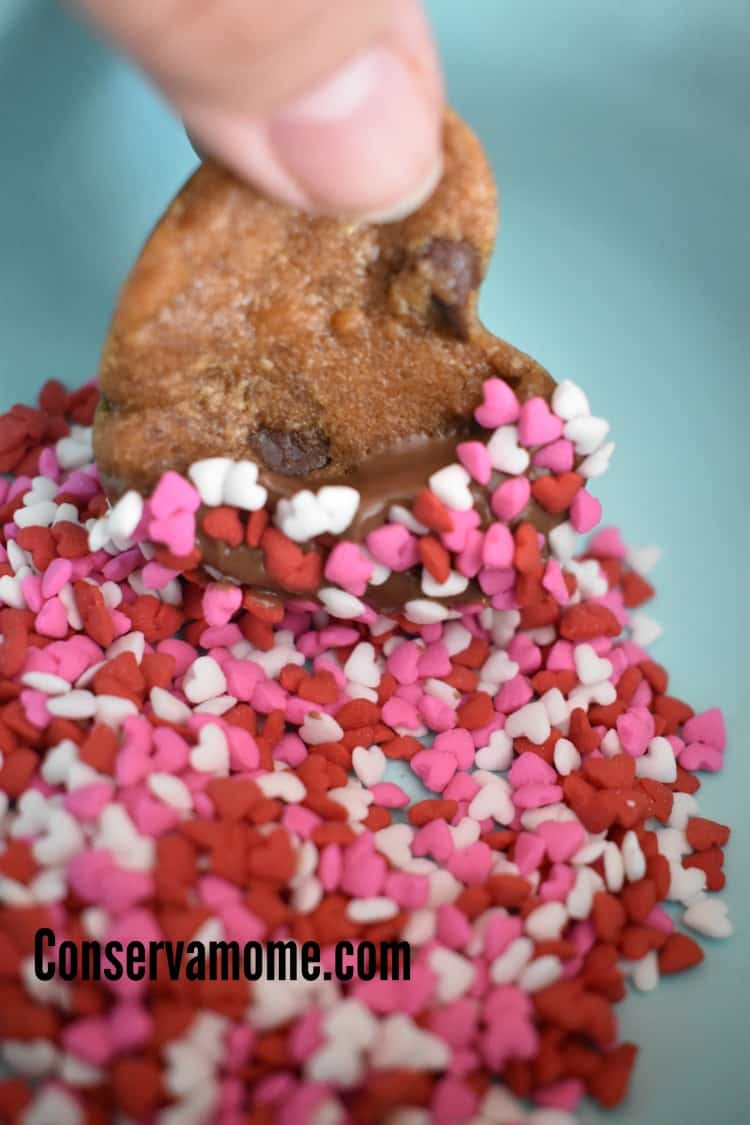 See how gorgeous these are?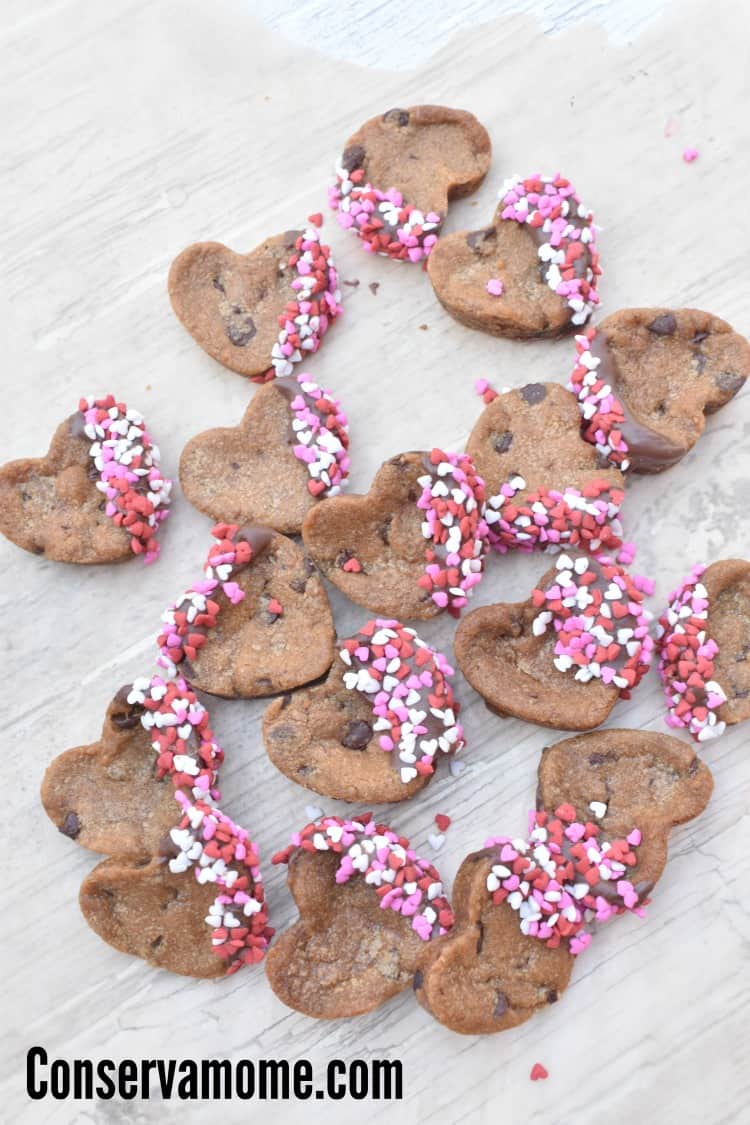 They taste even better!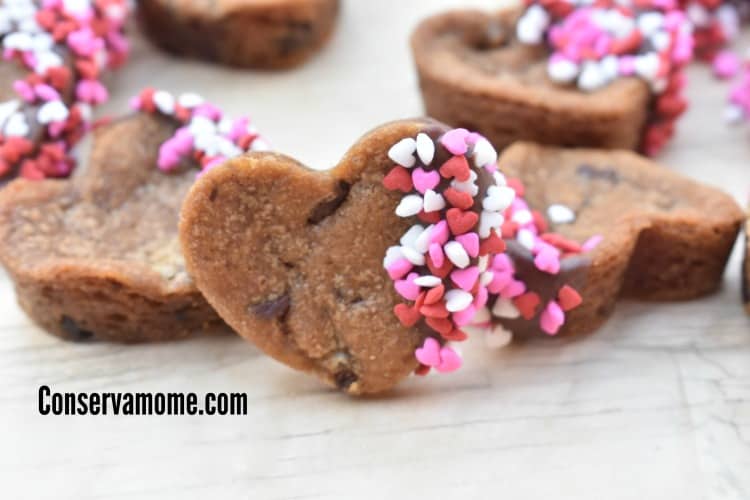 So make your Valentine's Day celebration even more delicious with these treats!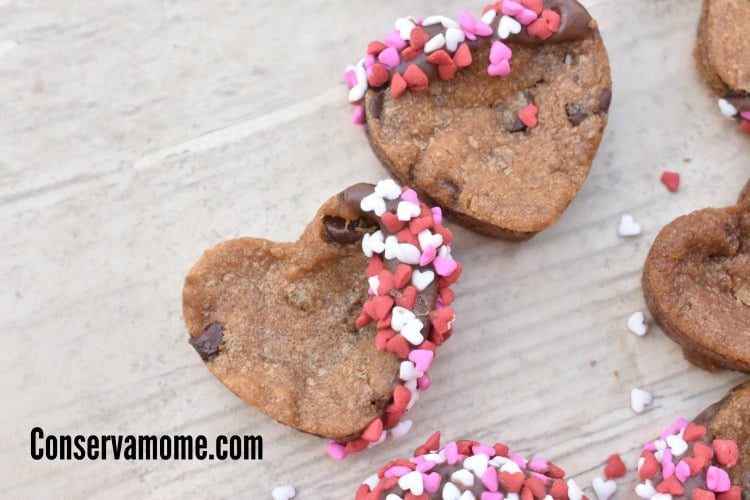 Looking for another delicious heart treat? Check out these Chocolate Peanut Butter hearts that taste just like the Reese's