This Toilet Paper Roll Santa Claus is an easy kids Christmas Craft. All you have to do is print, color, cut and glue to a toilet paper roll! Easy peasy! So if you're ready to get the Creative fun going without too much stress then check out this fun Christmas Craft idea.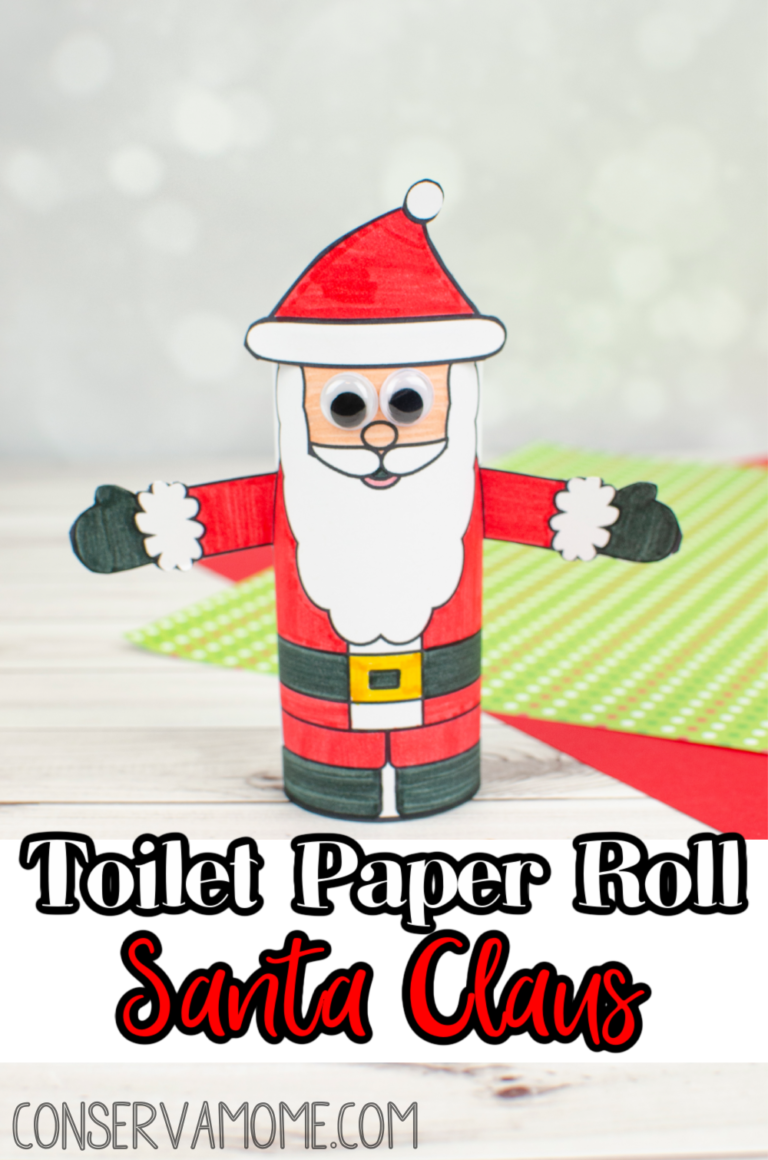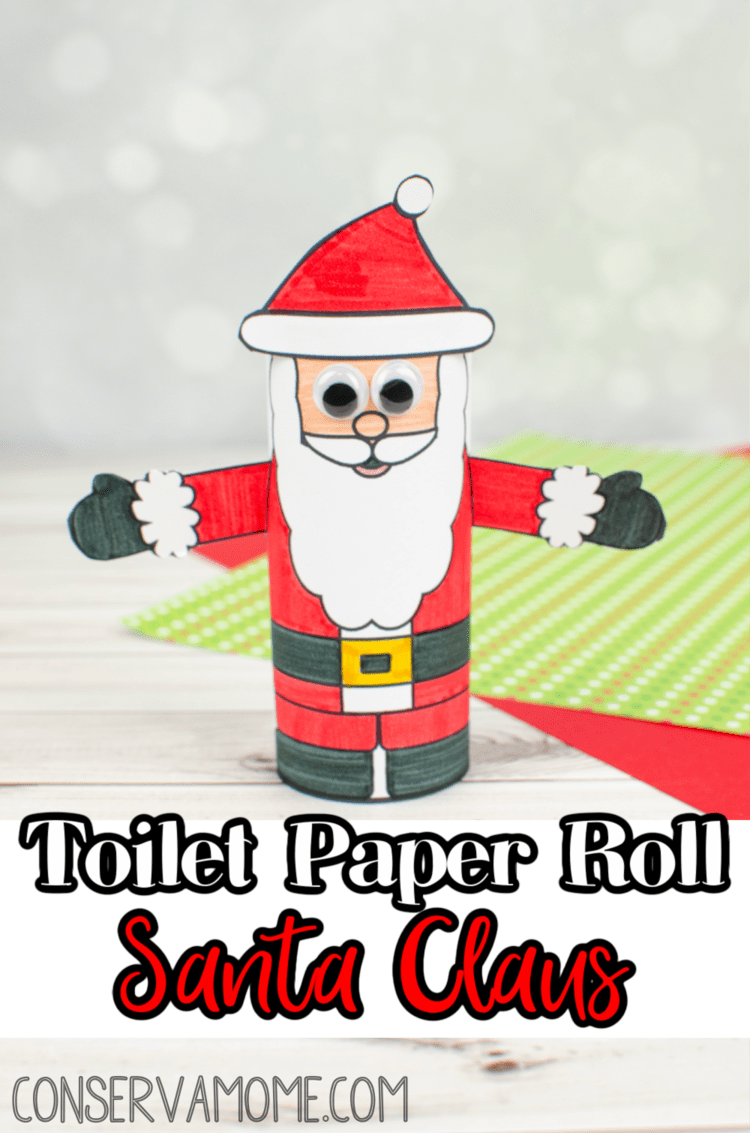 *This post contains affiliate links. That means that if you make a purchase after clicking on a link I may earn a small commission at no extra cost to you.
Toilet Paper Roll Santa Claus Craft:An Easy Kids Christmas Craft
Christmas time is almost here. With many people celebrating Christmas a little differently looking to fun craft ideas is a must. This one is definitley a fun one that's incredibly easy to make and most important will be a blast for your little ones to play with.
Can you imagine the hours of excitement this little Santa will bring? This craft is perfect for Christmas time fun, or as a fun keepsake for years to come!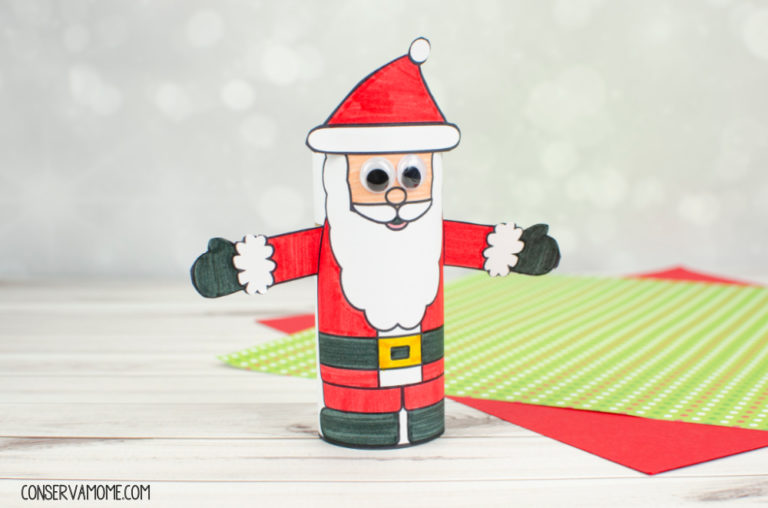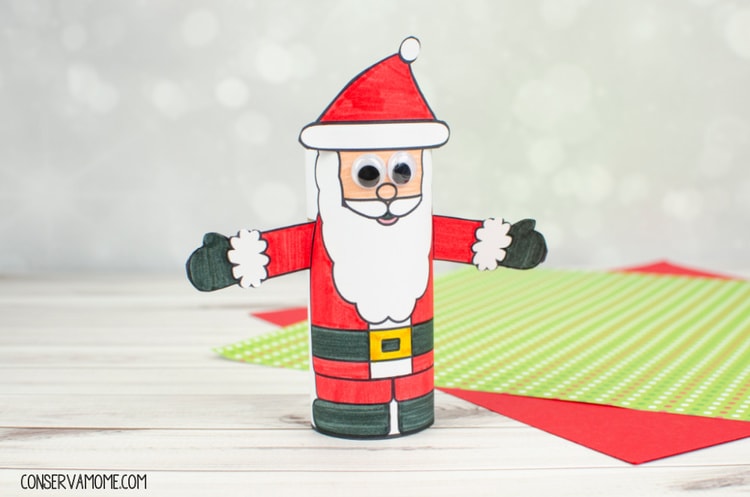 Here are some really great books you can read with your kids before you do this activity or after that will go perfectly with this craft:
This is also a fun craft to make on Christmas Eve before Santa makes his big appearance! Perfect to make as a decoration for years to come!
Make this fun activity while enjoying some delicious Crockpot Cranberry Apple cider and these fun and easy to make Reindeer cookies .
So read on to check out how easy it is to make this easy to make toilet paper roll Santa Claus.
What you need to make a toilet paper roll Santa Claus
Supplies
Paper roll
Tape
Glue stick
Scissors
Markers
cardstock or white paper
How to make a Toilet Paper Roll Santa Claus Craft
First print the template on cardstock or white paper.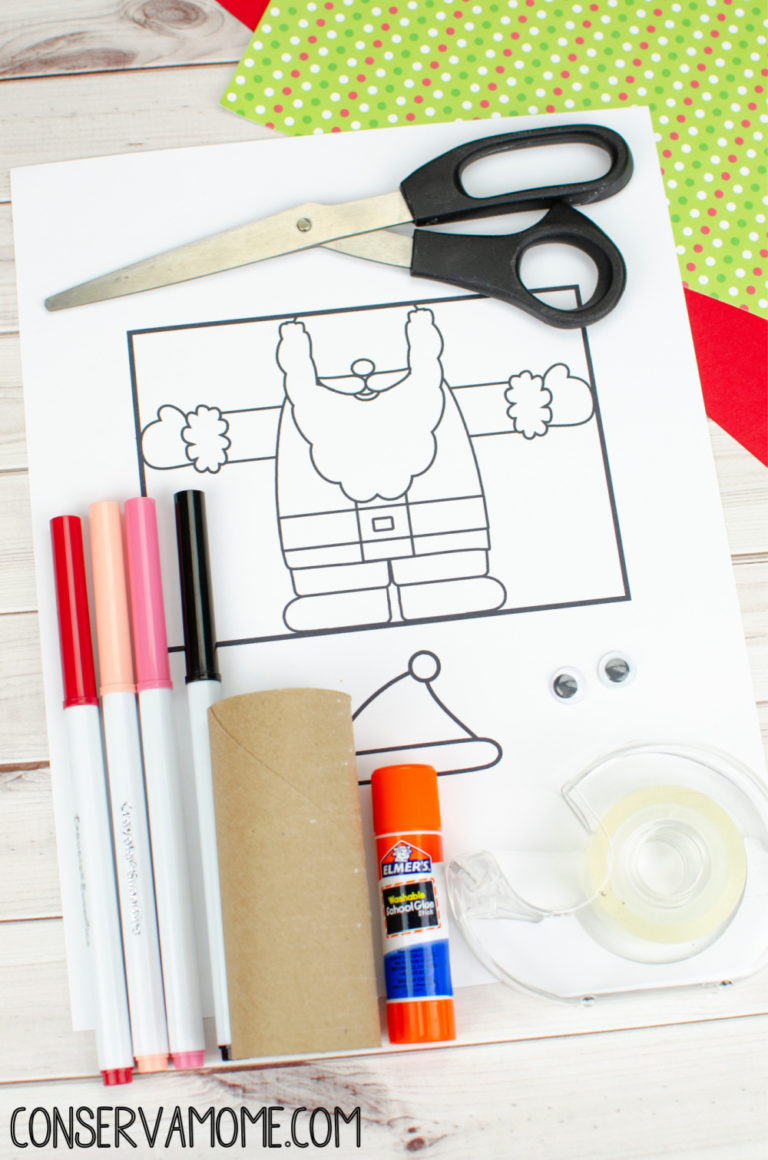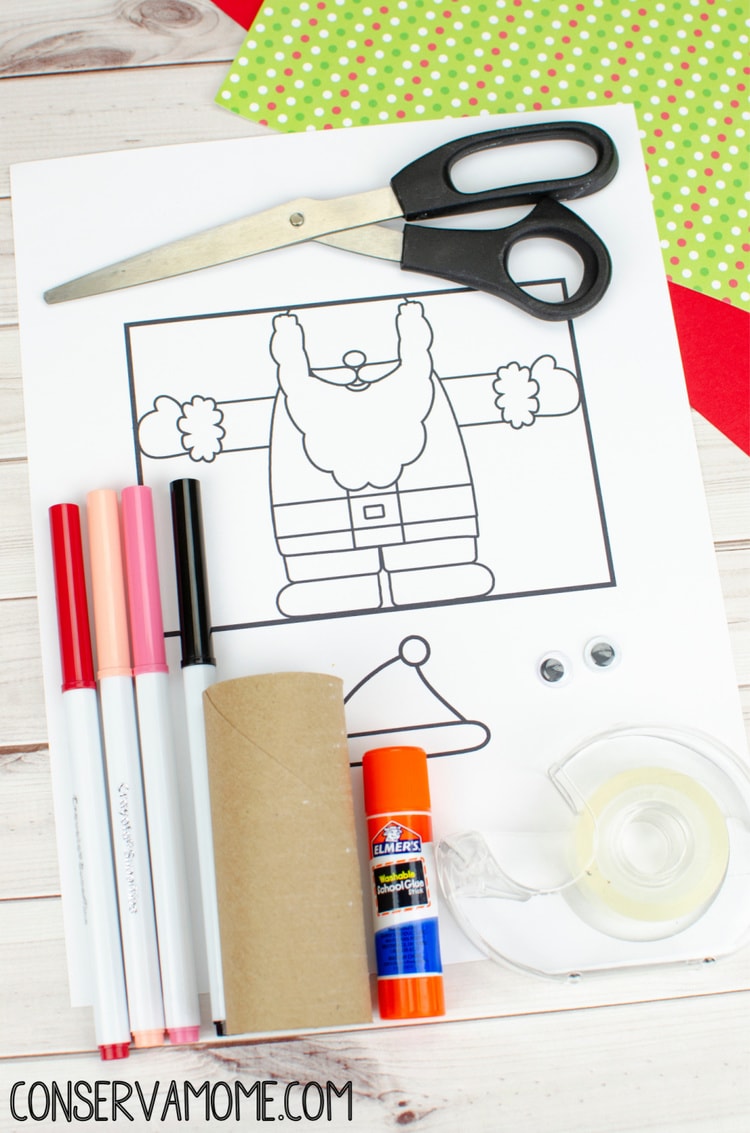 Now color the template.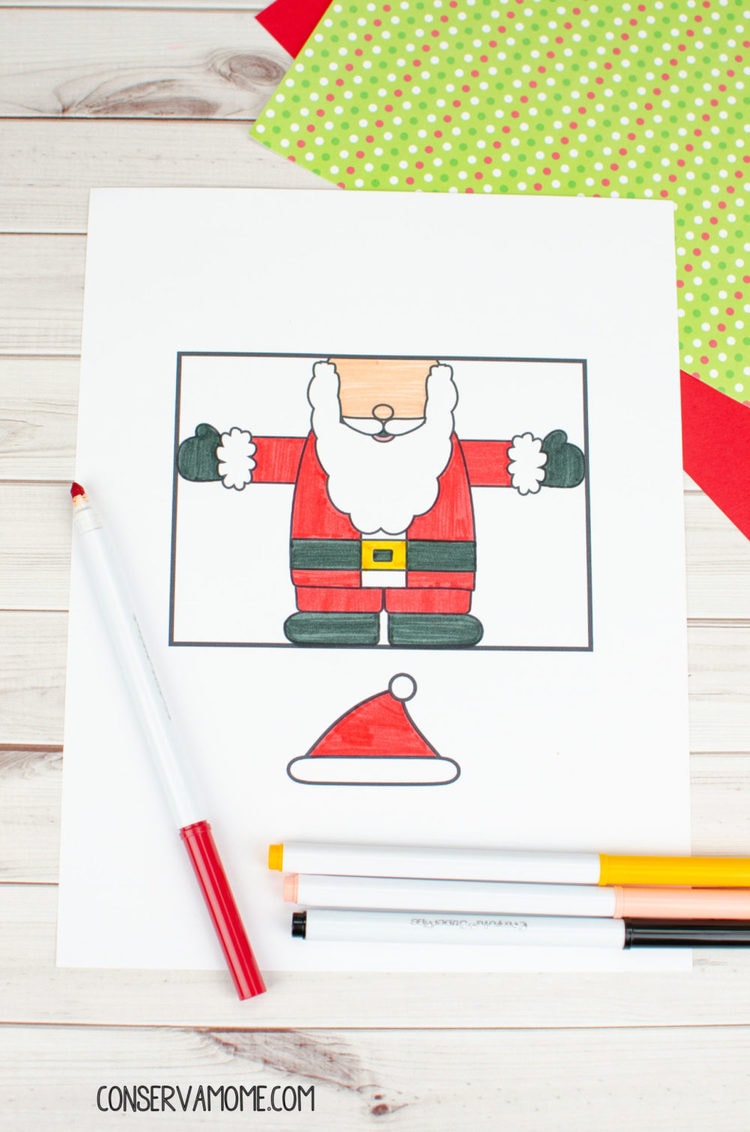 Add google eyes to complete Santa's face.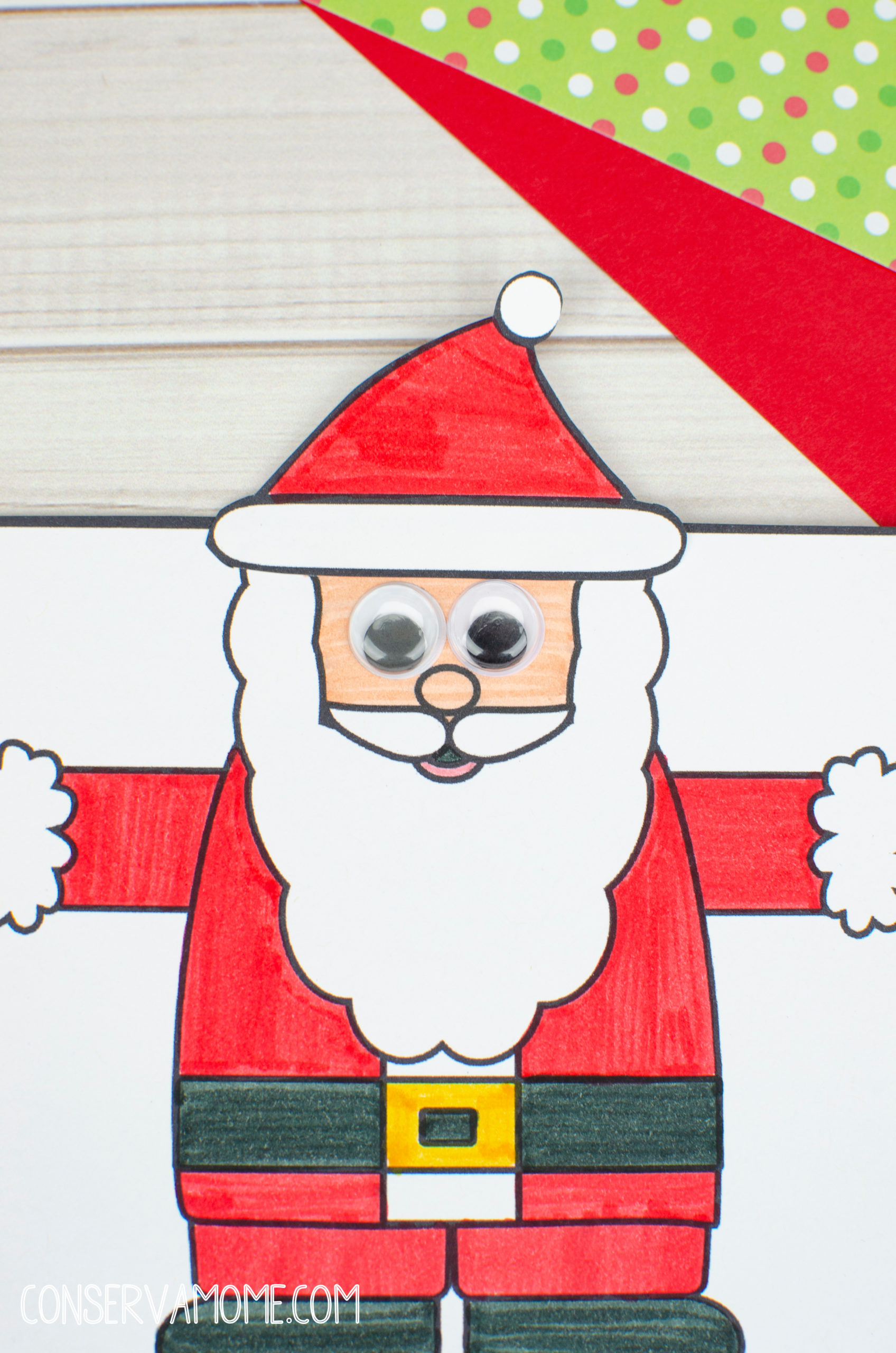 Now cut both pieces out.
Glue the hat to the top of Santa's head.
Now take the Santa template and cut around the arms, only cutting the top and bottom lines, leave the arms attached to the body.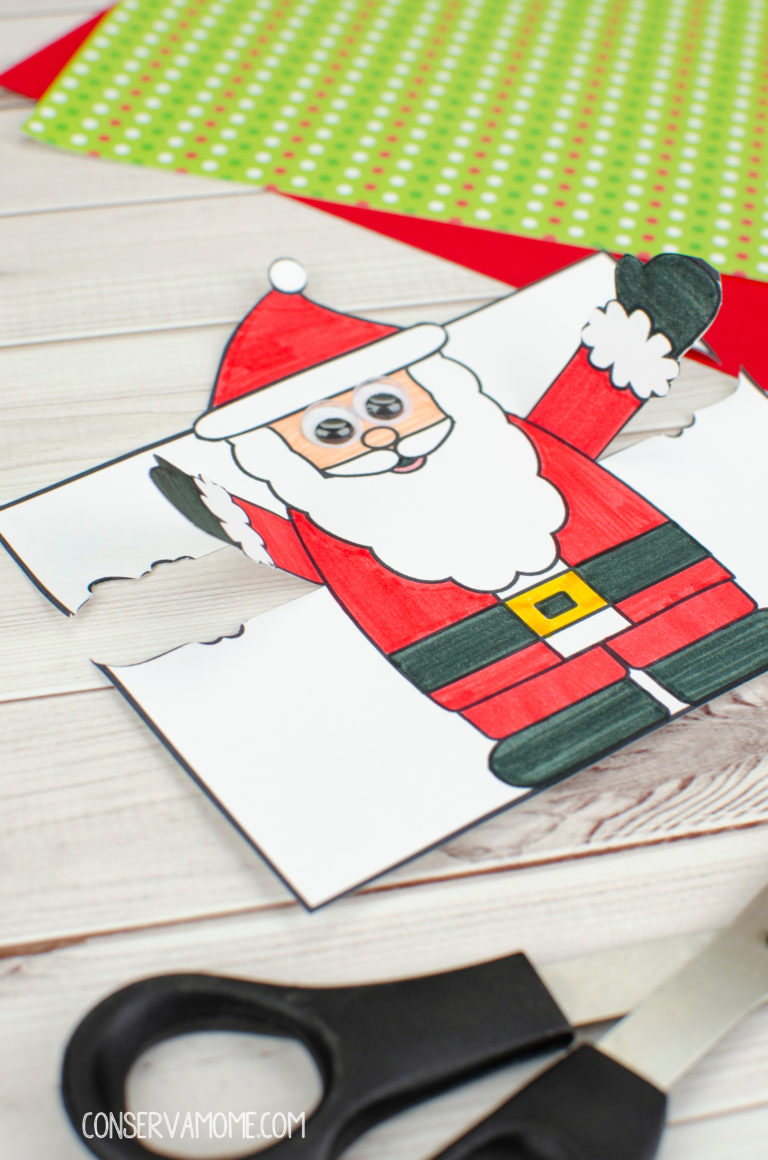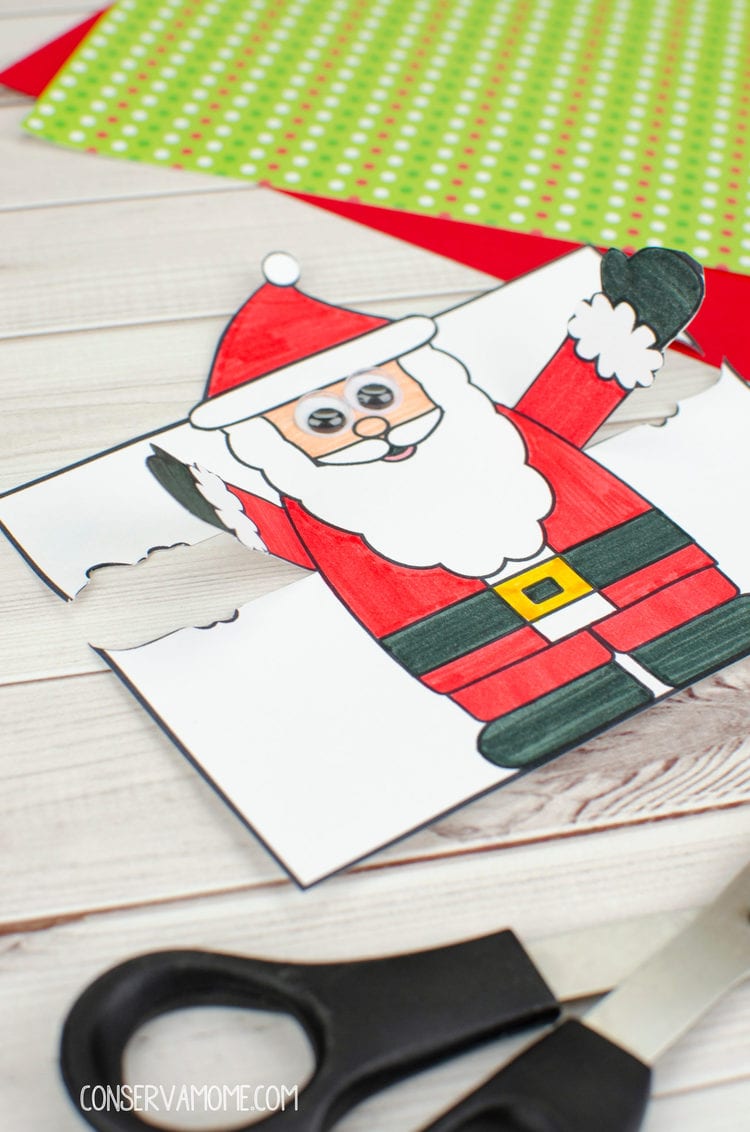 Bend the arms forward.
Now tape or glue the template around the tube taking care not to glue the arms down.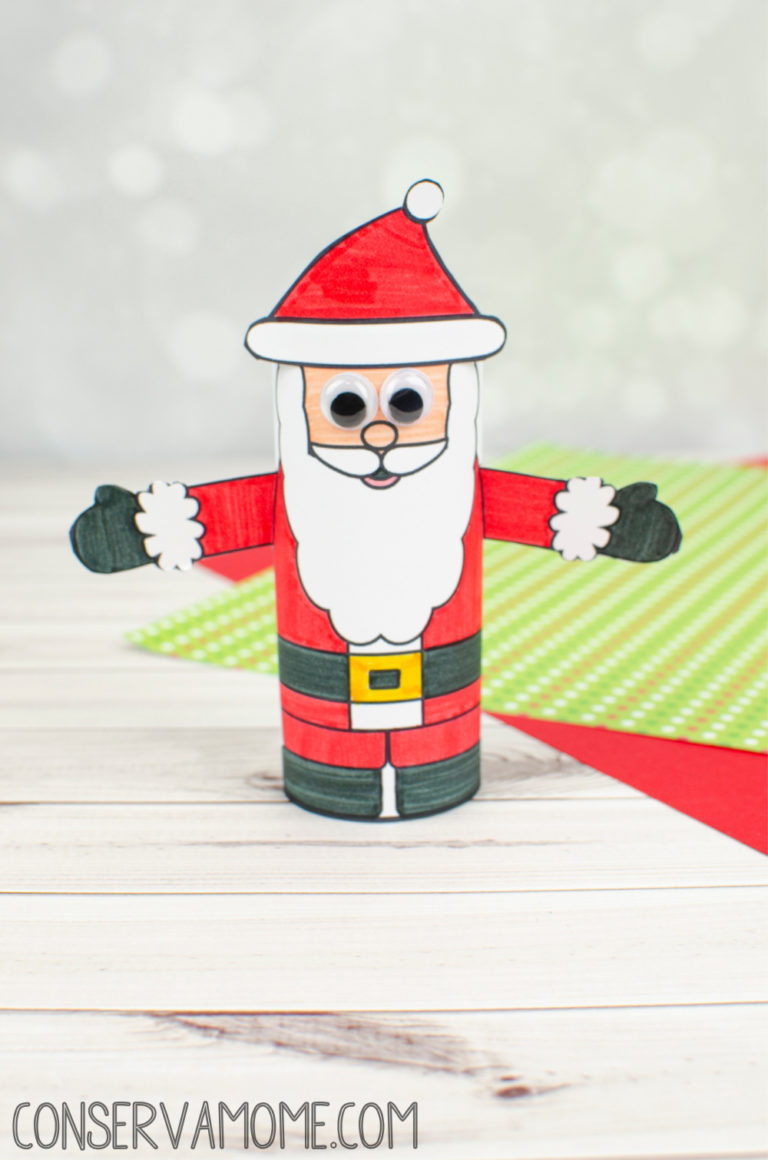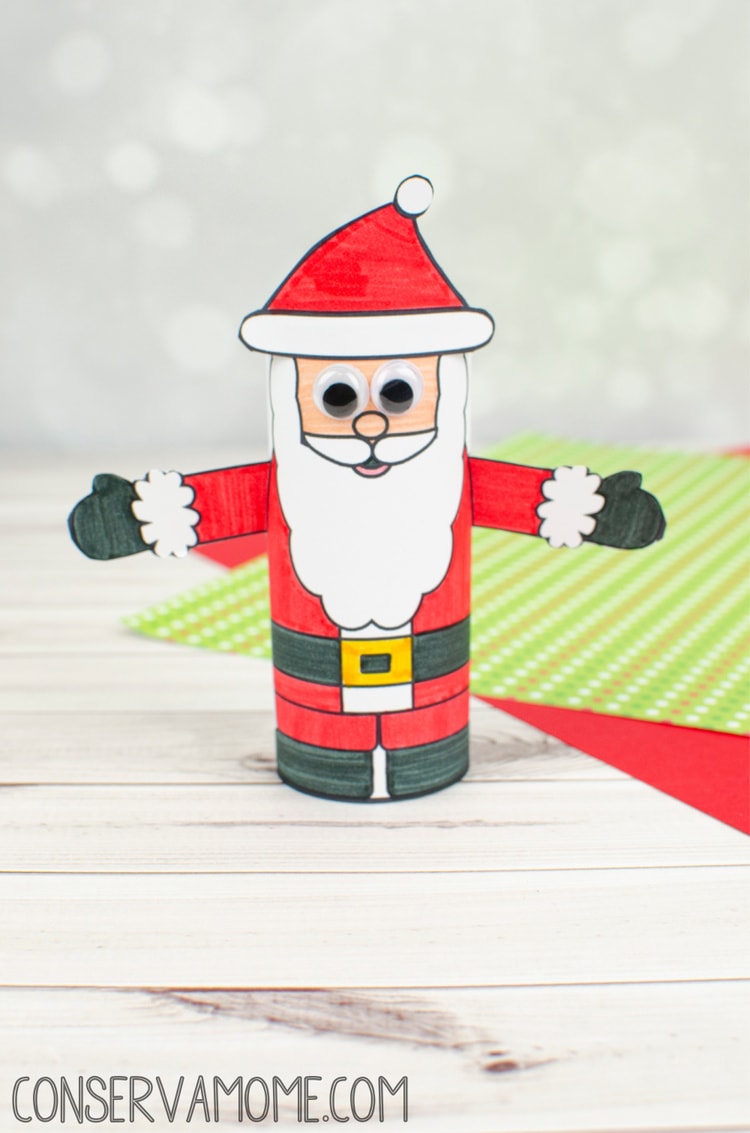 You are finished with the Santa tube!
Looking for more Christmas Crafts? Check out this round up of 30+ of the best Christmas Crafts for kids.