Do you love Nutcrackers? Then do I have a craft for you! This Toilet Paper Roll Nutcracker Craft for Kids is such a fun Christmas Craft everyone will love. Best of all it's easy to make because all you have to do is Print, Color, Cut, and Glue!

*This post contains affiliate links. That means that if you make a purchase after clicking on a link I may earn a small commission at no extra cost to you
Toilet Paper Roll Nutcracker Craft for Kids
One of my favorite Christmas Stories is The Nutcracker. There's something so magical about the songs, story, and characters. It's not just my favorite story but my 6-year-old loves EVERYTHING Nutcracker. In the last couple of years, he's managed to collect close to 30 Nutcrackers of all shapes and sizes. Every time he goes to the store he manages to secure a new nutcracker…what can I say he's cute.
So I knew I had to come up with an alternative that's easier on my pockets. That's why I created this sweet Nutcracker craft! It's the perfect Nutcracker craft for kids. It's so easy to make all you have to do is print, color, cut, and glue! That's why I love this craft so much.
I really try to make crafts on my page that are easy to make and fun. Toilet paper roll crafts are my favorite because with kids this is always a fun craft to make and it makes you feel better when you have so many of these toilet paper rolls left.
So grab your favorite version of the Nutcracker Story or one of the ones below:
And get ready to make this fun craft!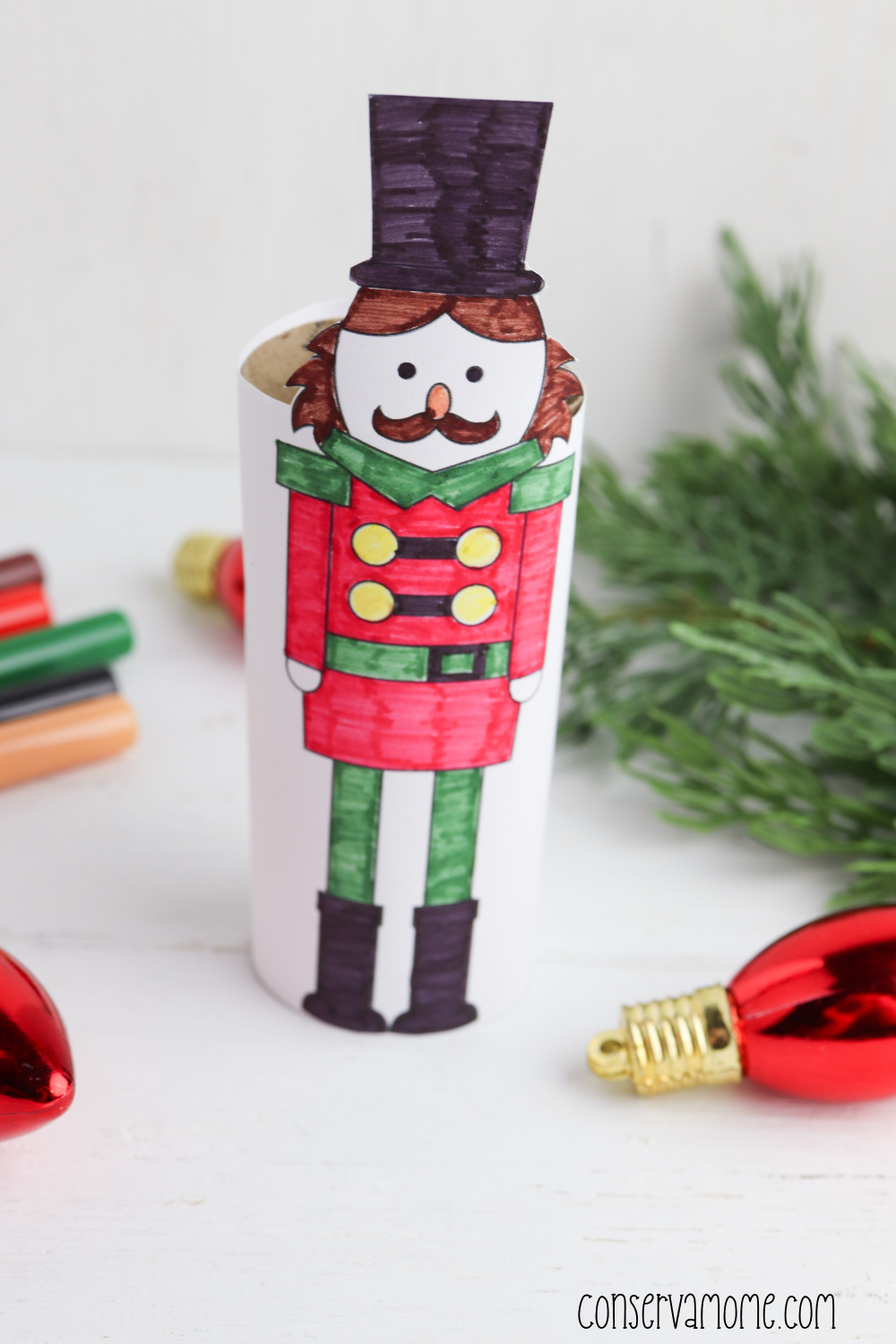 What you'll need to make a Toilet paper roll Nutcracker craft
Empty toilet paper roll
Scissors
Glue
How to make a Nutcracker Craft for kids:
Print out the template on cardstock.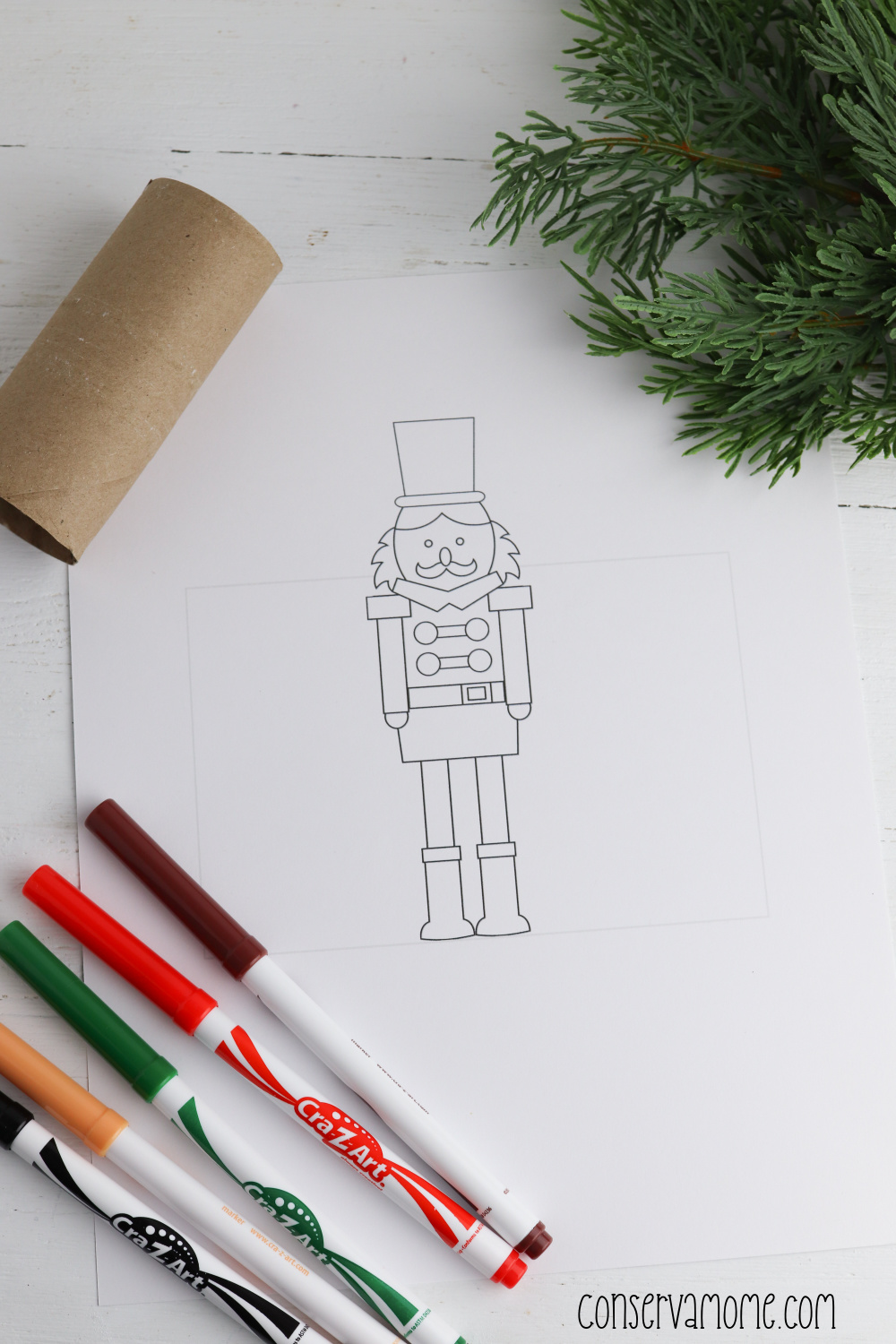 Use markers to color in the nutcracker.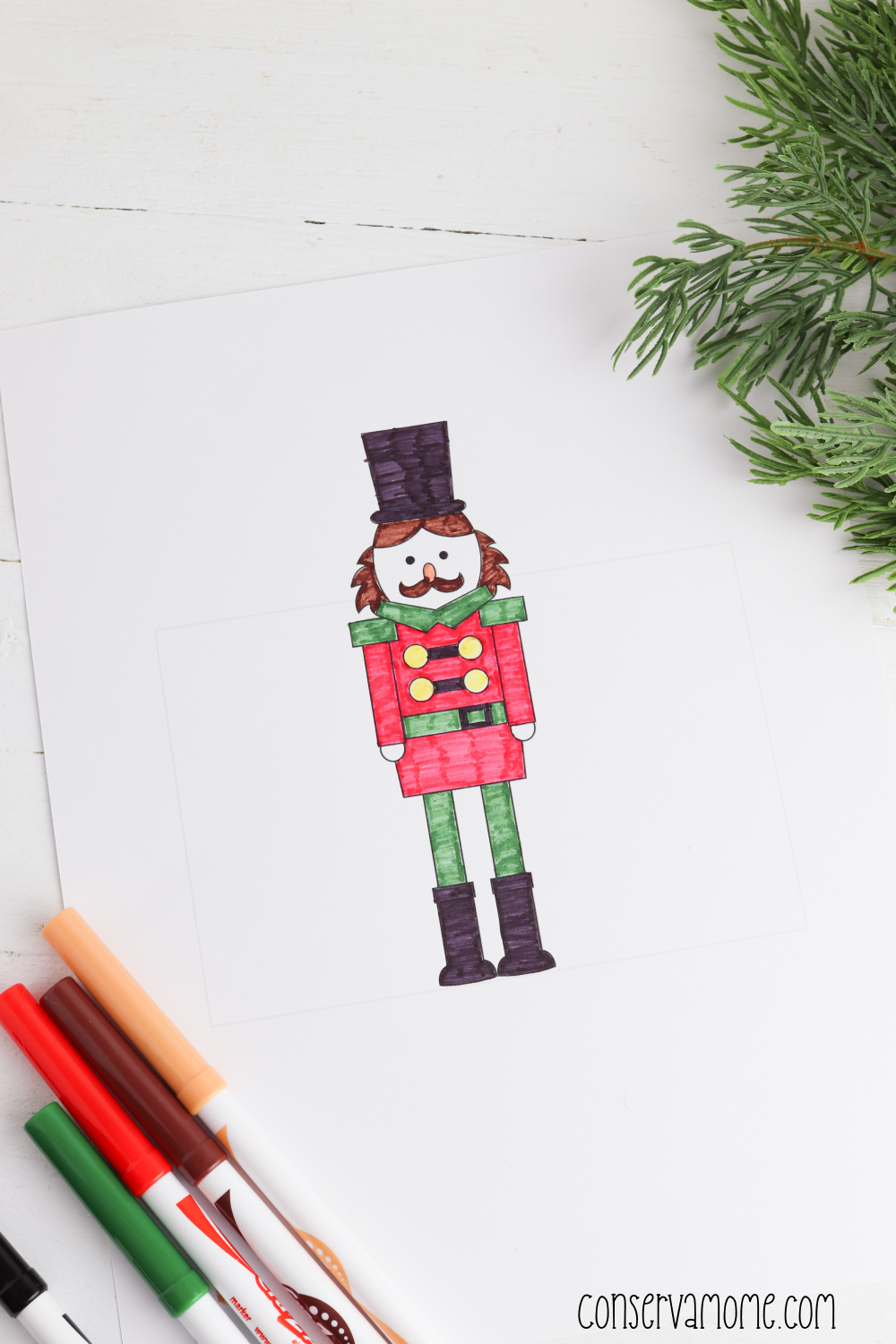 Cut the design out around the outer border.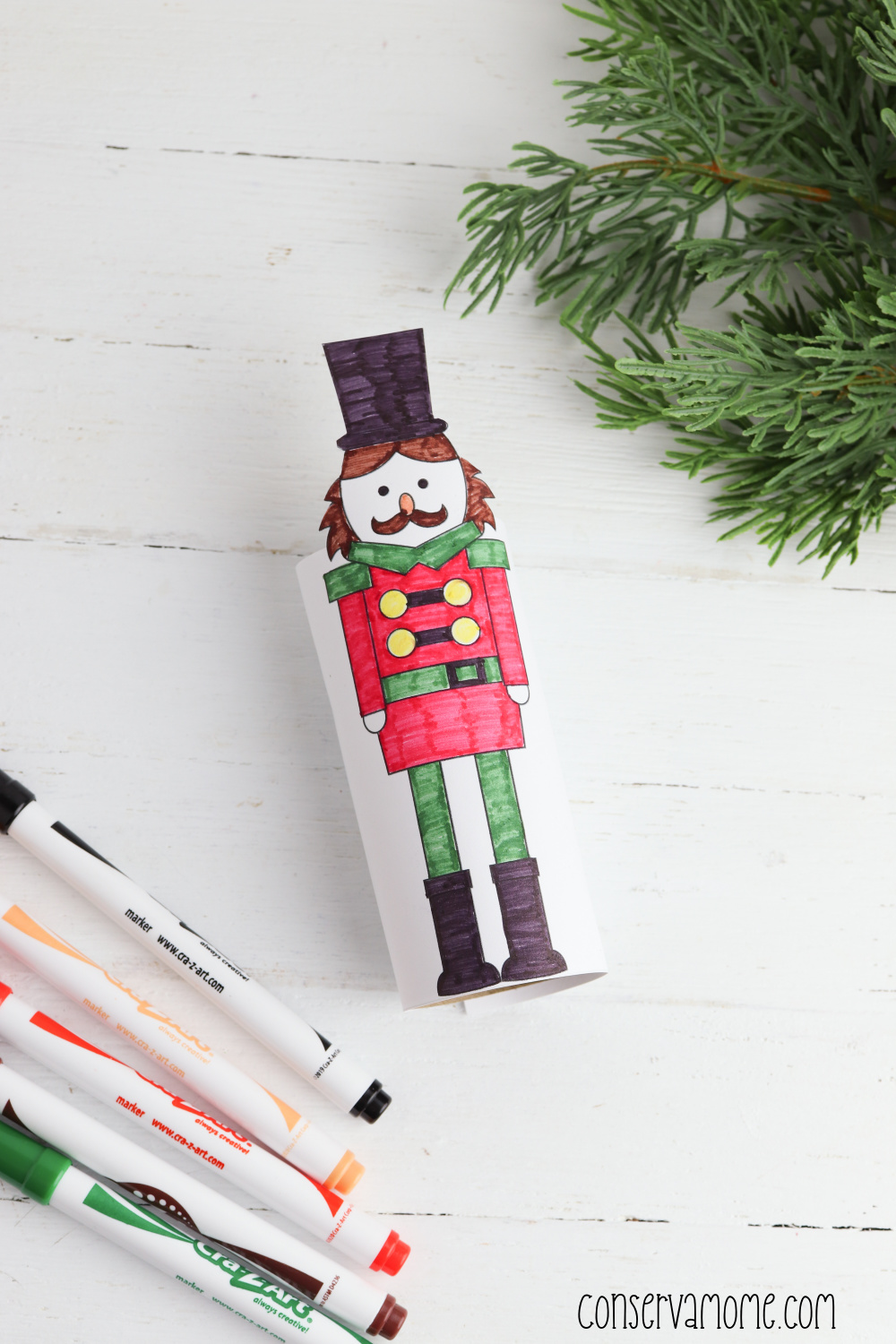 Glue the paper nutcracker to an empty toilet paper roll to make him stand up on his own.
Isn't it adorable? Have your kids paint them in different colors and you can have a variety of nutcracker soldiers ready to fight the rat king! Whatever you decide to do this craft will be so much fun!
Looking for more fun Christmas crafts? Check out this fun Round up of the Best Christmas Crafts for kids. While helping your child make one of these adorable crafts you can also whip up these delicious Sugar plum cupcakes!