Baby Bath time doesn't have to be stressful. Check out these 7 Tips for the Perfect Baby Bath Time to help make it a fun experience for all. This is a sponsored post on behalf of Gerber Childrenswear as part of their Ambassador program. All opinions are 100% mine.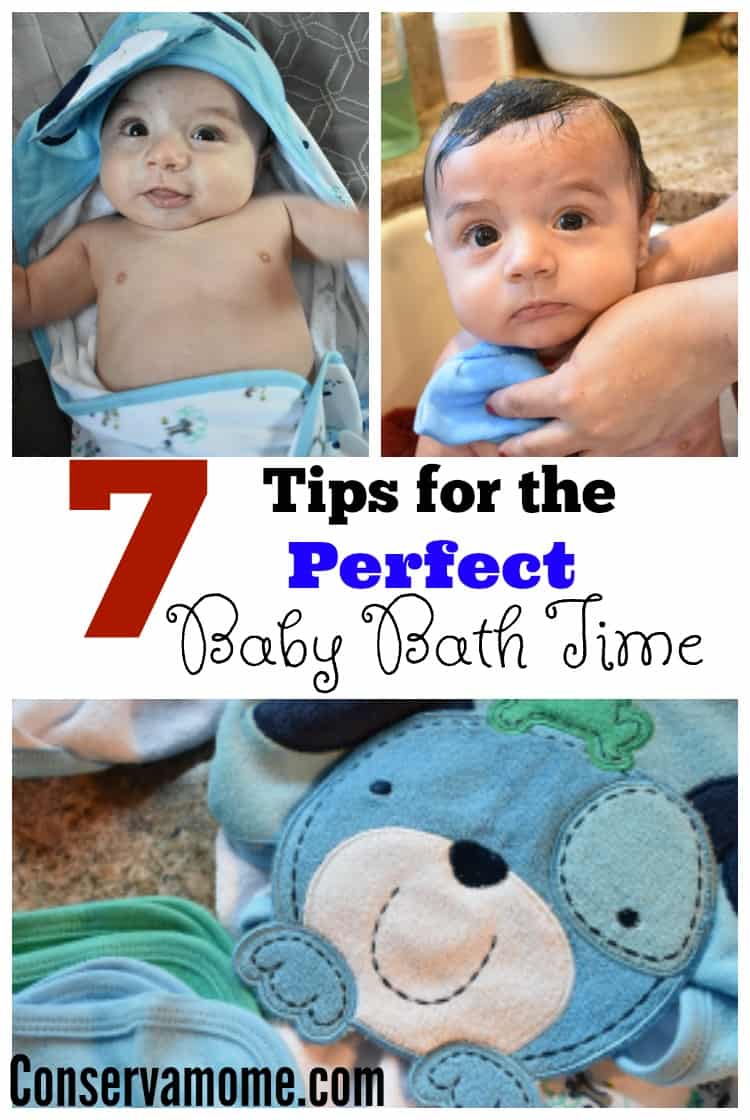 Giving a baby a bath can be oh so stressful. However, if you follow these tips will help Doesn't have a to be. Bath time doesn't have to be a daily occurrence. As cute and fun as bath time can be , According to the American Academy of Pediatrics, babies do not need a bath every day. If you are cleaning the baby's diaper area well and changing the diaper frequently, then your baby doesn't need a bath every day. Three times a week until he starts crawling around. As the newborns are sedentary, they do not need an everyday bath either. So taking this process as a special bonding time with your little one might be a fun idea!
1.Make sure you have all your products on hand you'll need for the bath. The last thing you want to do is run around looking for stuff while bathing your baby, it's not only dangerous but could cause a lot of stress for both of you during the bath. I love using the 4 piece Gerber terry bath set because it comes with a gorgeous and large hooded towel set and 3 wash cloths. All you need is the baby wash, brush, diaper and after bath outfit 🙂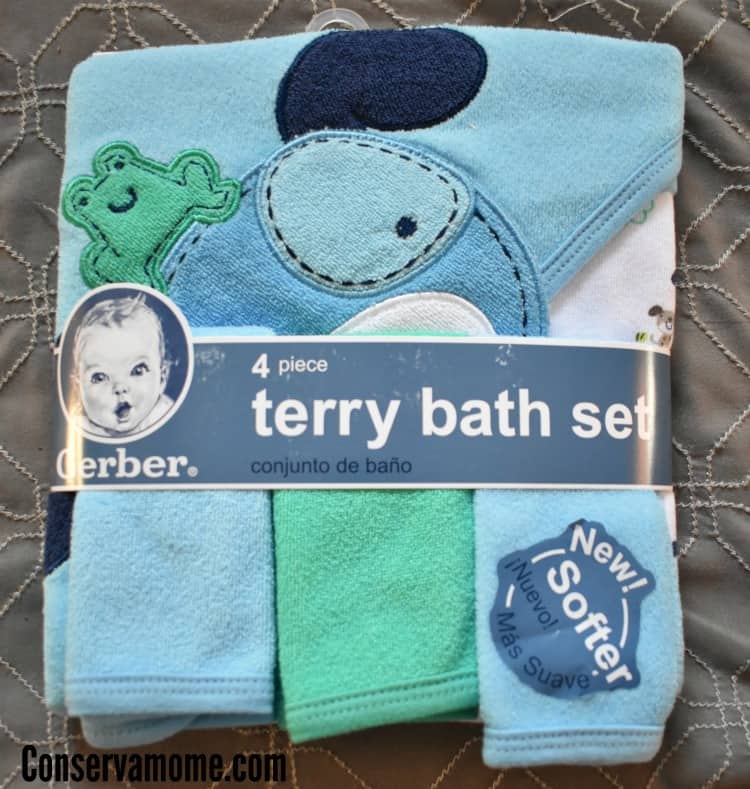 I love this set because comes with a hooded towel that is  26″ x 30″ towel making it nicely sized for even bigger babies like 6.0.
2. You don't always need a bath tub! I know many of us will spend hundreds of dollars on a bath tub but sometimes a good old kitchen sink with a fluffy towel at the bottom is all you need for a good bath. I love our sink because it has a removable faucet head so I can wash 6.0's hair without getting too much water everywhere else. It's also high enough where it's not killing my back.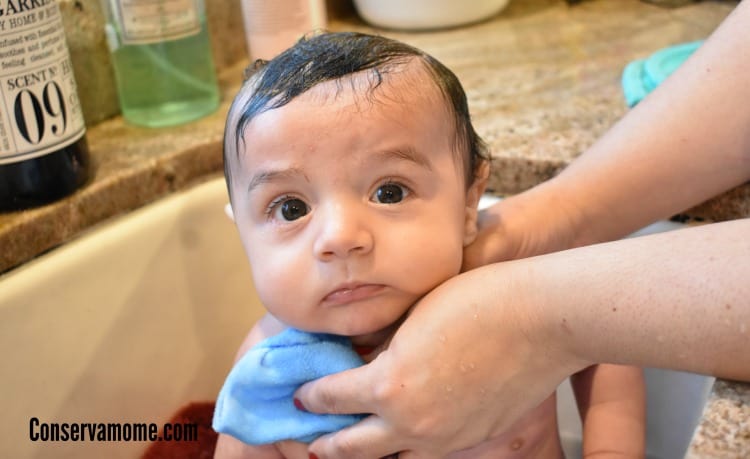 3.Line up all the necessary baby products around the bath tub, at an arm's length. Make sure you have everything you need close at hand.  That way there's no struggle during the bath.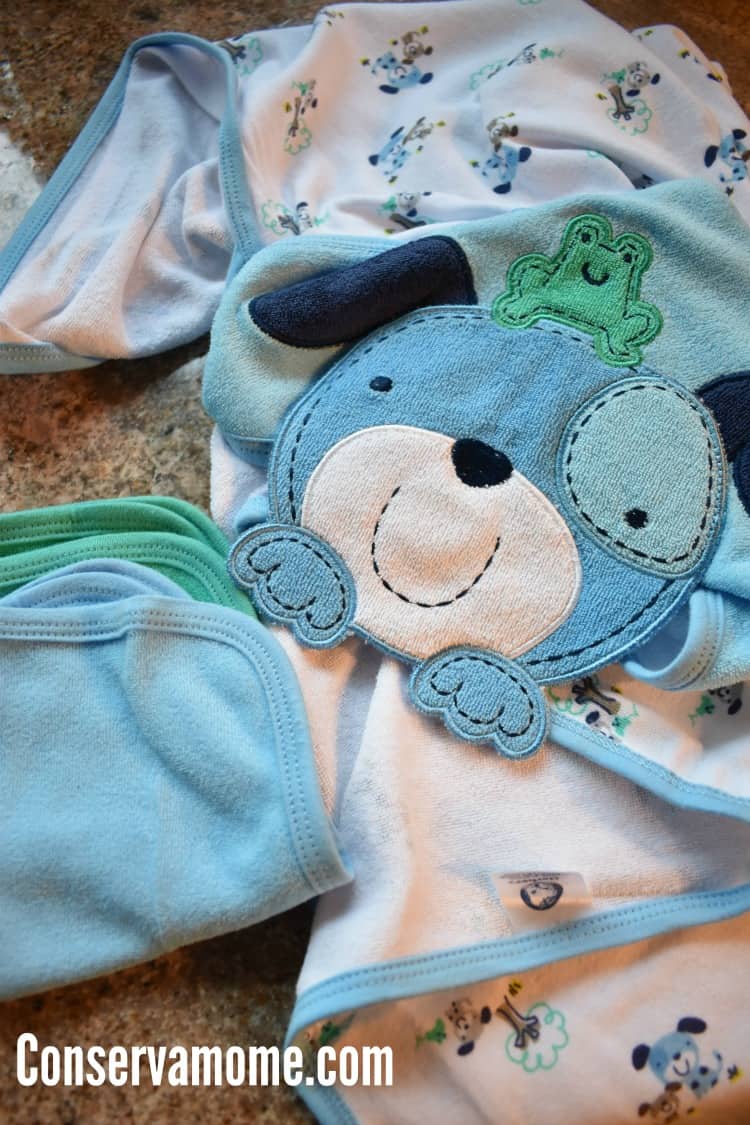 4.Elbow test it!  Your elbow is a sensitive part, that will help you know the right temperature that will suit your baby. If your elbow feels warm, then add cold water.
5.You don't need a lot of water! Remember newborns and infants aren't really out getting dirty, they just need a basic bath with little water to wash them up and rinse them up. Don't make the water too deep or add to much.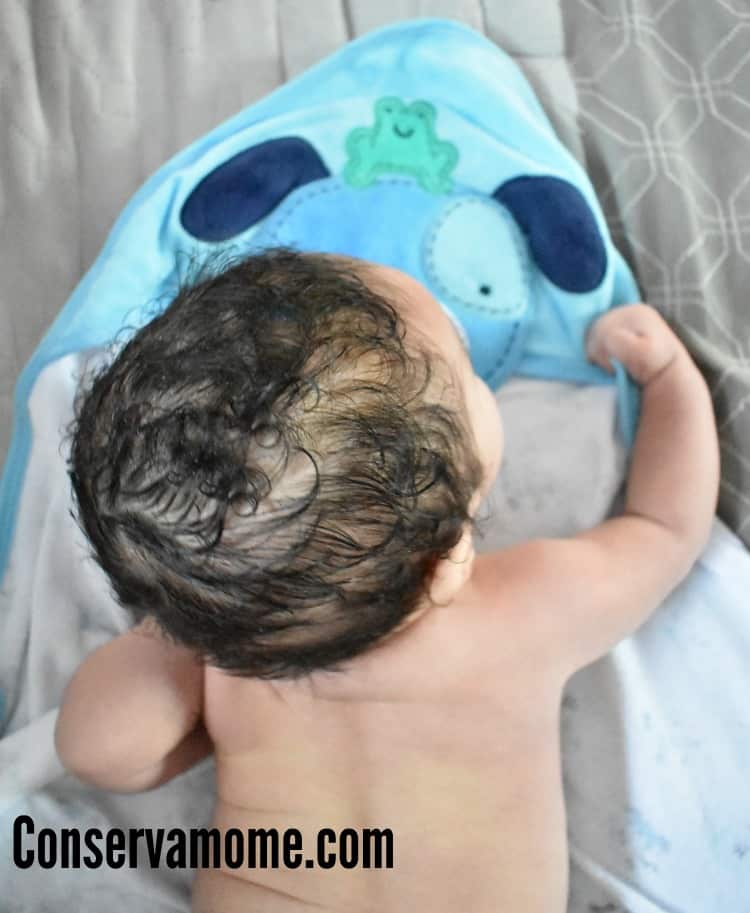 6.Have clothing ready for after bath. Make sure you have a good outfit ready for after bath. A nice  Sleep N' Play footed sleeper is a great option for after bath time.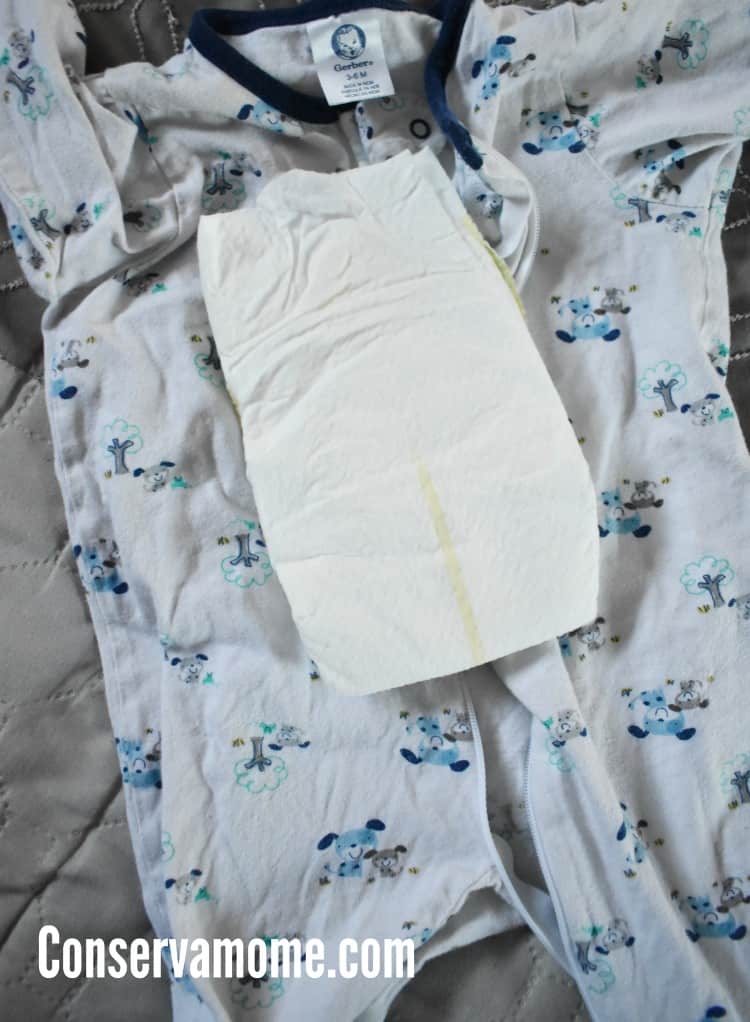 If the weather is chilly make sure and add a little hat as well to keep your little one's body temperature regulated (especially newborns).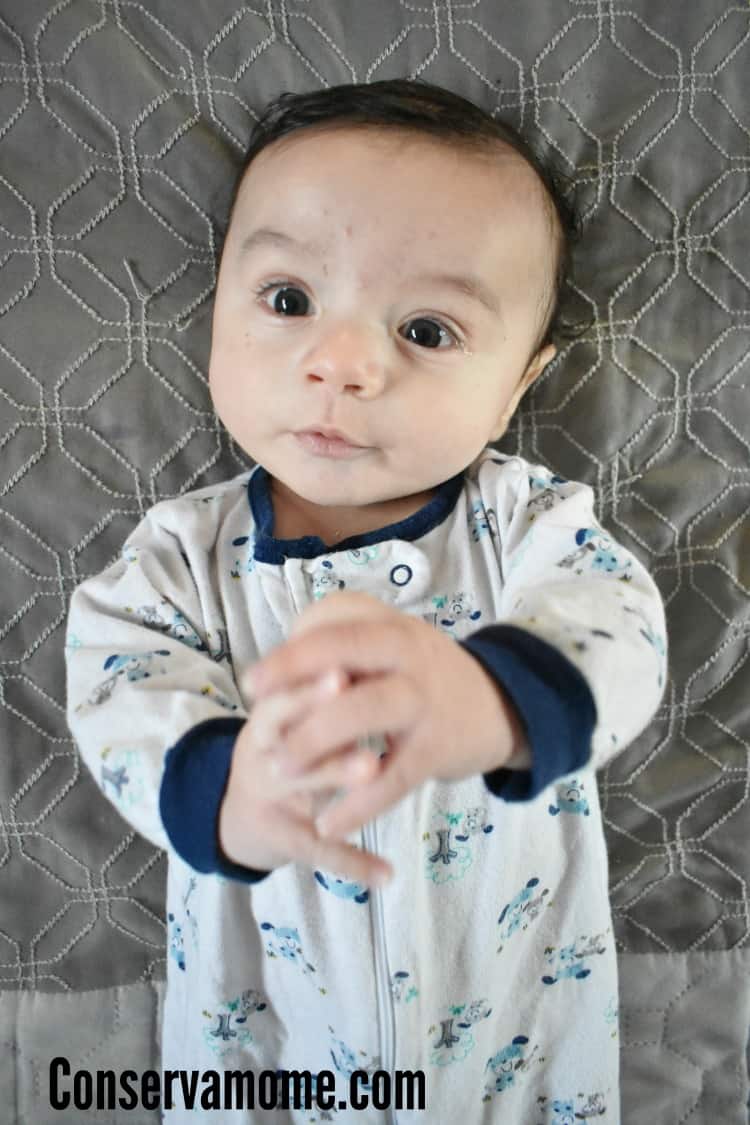 7. Have fun and use this as bonding time with your little one. Babies grow too quickly which means these special bath times will only be a part of your life for a short time. Your little one is just discovering life and everything around him/ her.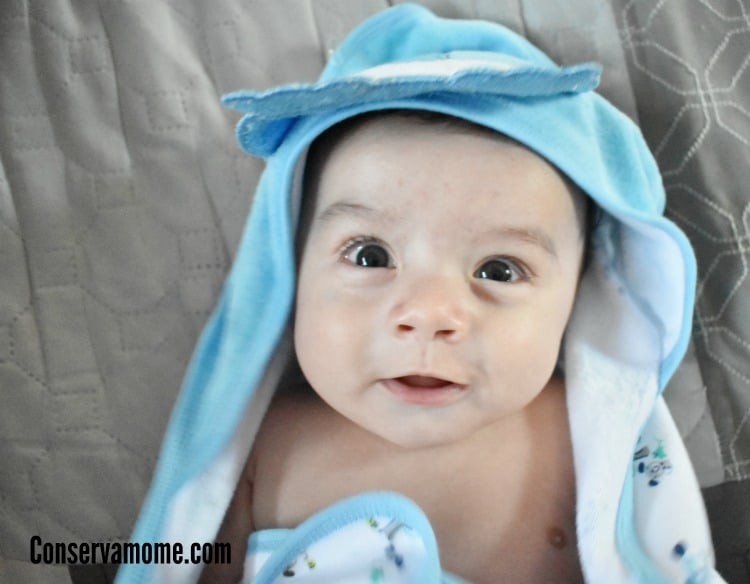 Use this time as a special bonding period with them. Let's face it we are just trying to survive during the first months, making bath time that one special moment where you're not stressing out about anything else but your little one is a must! Take time to massage them, kiss them, talk to them and let them know they're loved