Parenting can be rough, however, being prepared with products that will make life easier is essential. Check out 5 Reasons Every Parent Needs Gerber bodysuits. This is a sponsored post on behalf of the Gerber Childrenswear Ambassador program.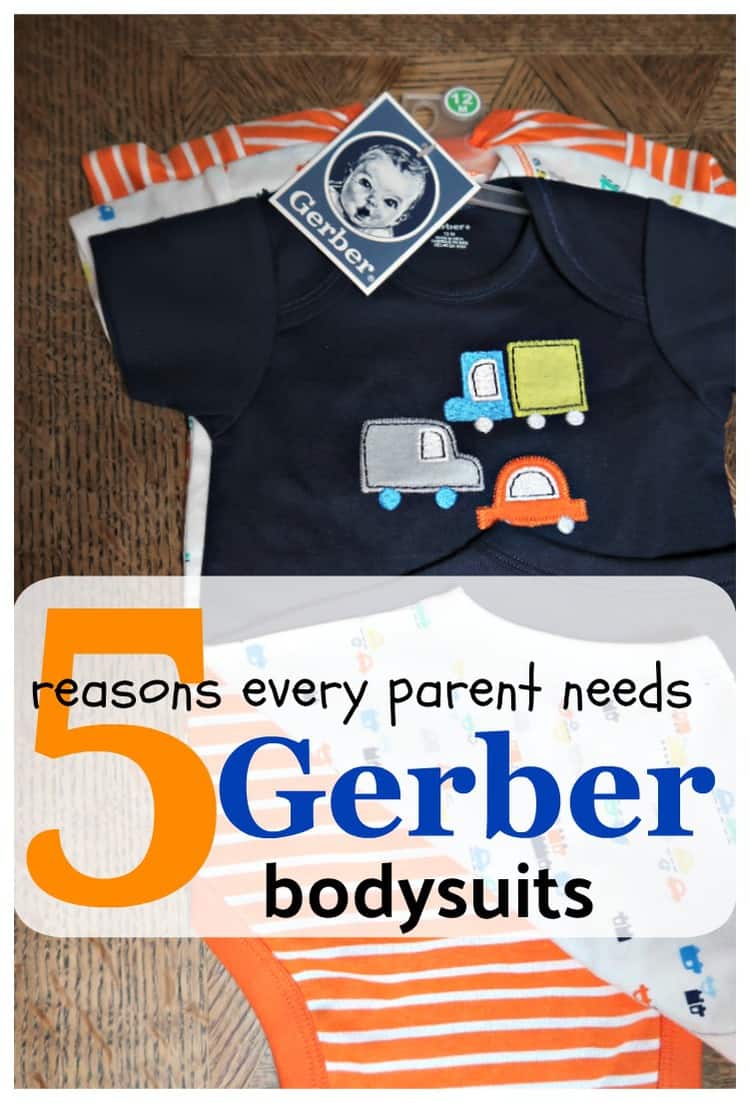 Spit up happens, right? Ya know that sinking feeling you get when you're out running errands with your wee one in tow and all of a sudden there's a volcanic eruption that puts Mount St. Helens to shame? Ooey, gooey, sour, milky, lava is all over you, the shopping cart, the grocery store floor, and to top it all off you don't have an extra outfit for the child. We've all been there, Mama. You can never have too many onesies for a baby and thank goodness Gerber knows that. Gerber Onesies are the most excellent choice for inexpensive, high quality, long lasting, extra adorable, baby clothes. Stash 'em in your diaper bag, the console of your mini-van, and in your purse. You'll thank yourself later. Need some more convincing? Read on to find out 5 reasons ever parent needs Gerber Onesies.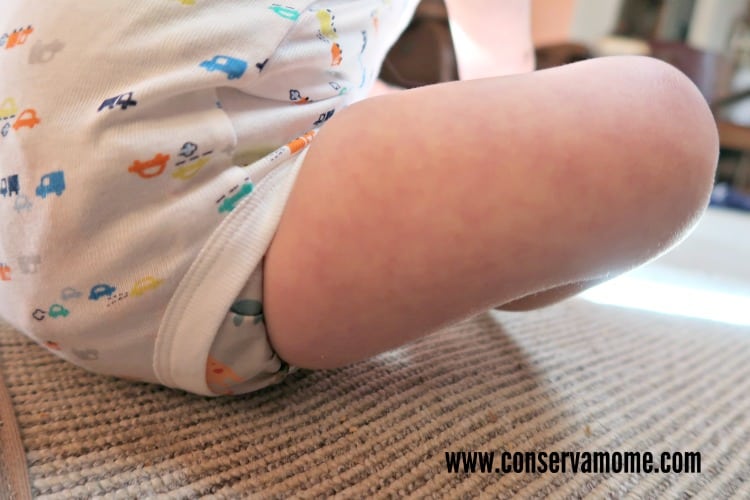 I love the length of these babies. There's nothing worse than putting a super cute designer shirt on your little one that is supposed to be the correct size only to find out that the little extra girth of a cloth nappy is too much for the crotch snaps to handle. Gerber makes their Onesies with a little extra room and that makes them the perfectly logical choice for cloth diapering families. There's plenty of room for a little fluffy junk in the trunk.
Not a cloth diaper mom? Not to worry, these Gerber Onesies will still fit your babe just fine. And, you might get a few weeks of extra wear out of them since Gerber is generous with their fabric. Any onesie that lasts more than a few months on a rapidly growing tiny human is a good investment.
Gerber also pays attention to all the other details that make baby clothes great. The stitching is neat and even and the snaps are precisely placed. If you're looking for quality and value you can't go wrong by choosing Gerber Onesies.
The prints and colors are adorable. Not too babyish, not too grown up. The colors and styles of Gerber Onesies are sheer perfection. The color schemes are great and can match with almost any solid colored bottoms. There are so many colors and patterns to choose from, I promise you will never get bored.
The price is unbeatable. At less than $10 for a 3-pack you can stock up on Gerber Onesies and never be left wanting for extra clothes for your little one ever again. No more panicked moments while you're out running errands. And the best part is how well these onesies hold up in the wash. You can wash them repeatedly and they never show wear and tear.
Gerber is a baby brand you can trust to meet your needs, be kind to your wallet, and clothe your baby in style.