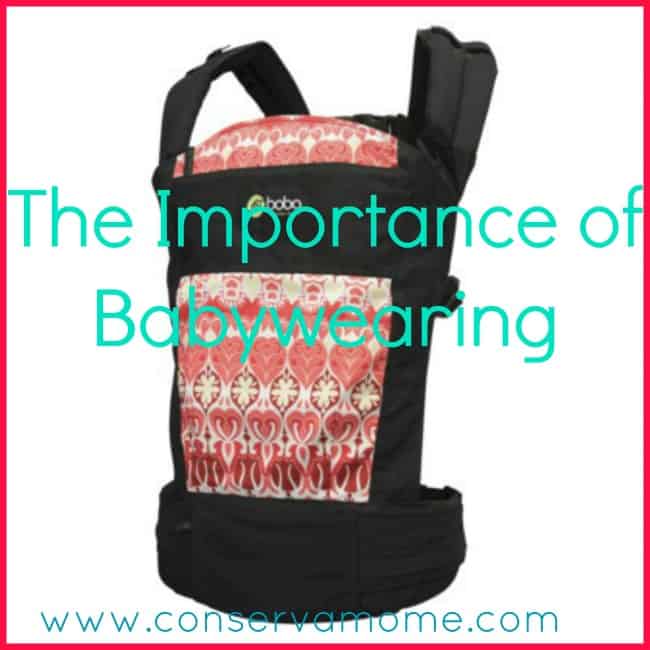 This week is National Baby wearing Week!  If you were like me 2 kids ago this week will come and go. If you are like me now you will realize the importance that baby wearing has not only on a baby but on its bond between them and their mother.
Your little one spent 9 months inside of you feeling your heart beat, feeling your warmth and love and all of a sudden Nature took its course and your little one was thrown out into the world. If you notice one of the first things that is done to baby is swaddle them. This allows them to feel that same security they felt inside of you. That being said life happens and they grow. Feeling true comfort when close to the warmth of a loved one.
Here are a few  great reasons why Baby Wearing is important.
1. Creates a Bond. Mom may have given birth but the bond between a child and a caregiver doesn't have to end there.  This is an important tool for dads, grandparents, adoptive parents and more! A baby will feel loved by not only mommy who carried him for 9 months but through that bond they will feel by others who wear them,and share in this special experience that gives comfort, security and peace.They are more likely to be securely attached to their care-giver.
2.Good for baby's emotional development.  Studies suggest babies are quickly able to develop a sense of security and trust when they are carried. & often become independent at an earlier age.
3. They'll cry less. Think about it, most of the time when a baby cries its because they want to be held. My 1 year old still loves to be held.  Most of the time there is nothing wrong. Because of this research has shown that babies who are carried cry on average, 43% less overall.
4.Good for baby's mental development. Babies spend more time in a "quiet, alert state" when carried it is said that this is the  ideal state for learning. Their senses are stimulated while being carried. They get a new and better perspective about the world around them because they are not just in a crib or in a stroller but interacting, feeling and seeing what you are making the learning experience a subtle but lasting one.
5.You only have two hands! One of my favorite quotes of all time is: "If evolution existed moms would have three  hands" It makes me laugh because well moms should have come equipped with more than two hands but since they didn't baby wearing is the next best thing. I'm not a fan of putting your baby's car set on the shopping cart. I've read too many stories about tragedies happening because of it.  So what better way to shop than keeping your little one close to you at all times!  Not only will they be comfy cozy next to you but you'll still have those two free hands you need 🙂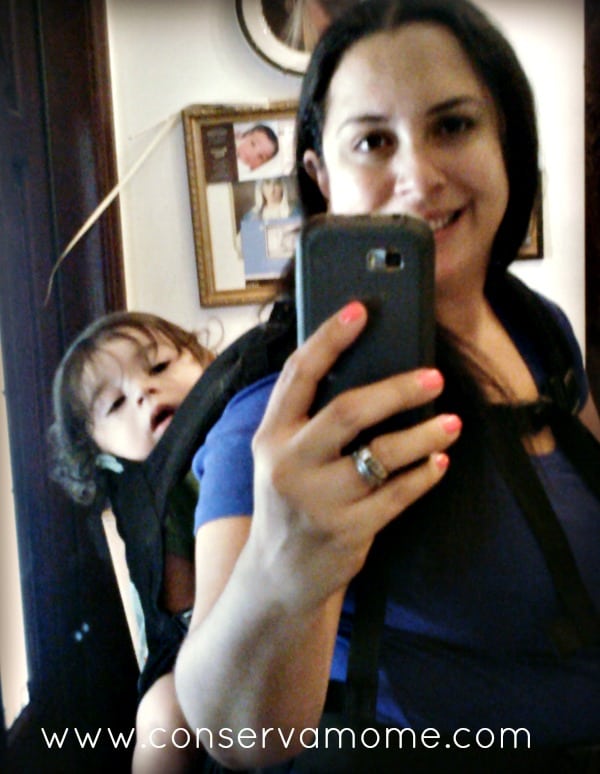 Bottom line
There are many reasons people may not baby wear. Fear that a carrier may not be safe. Worry about the discomfort on one's back. "Convenience" and just plain not knowing what a great option it is. After 4 children I can honestly say this has been one of the best decisions I could have made early on. One I wish I would have done starting with my first.  Baby wearing has shown me that although I have a little one that is dependent on me I can do anything. People always ask me how "Do I do it?" with 4 kids and the answers is simple I baby wear. There are so many different carriers one can try out you are bound to find one that fits your lifestyle,personality and taste.
There are many Baby Wearing classes and chapters available nation wide that can help you make the best choice in carriers. See for yourself the gift of baby wearing not only for you but for your little one.