We all want to teach our kids to leave the world better than we found it. Here are ways in which we can incorporate Teaching kids about giving back.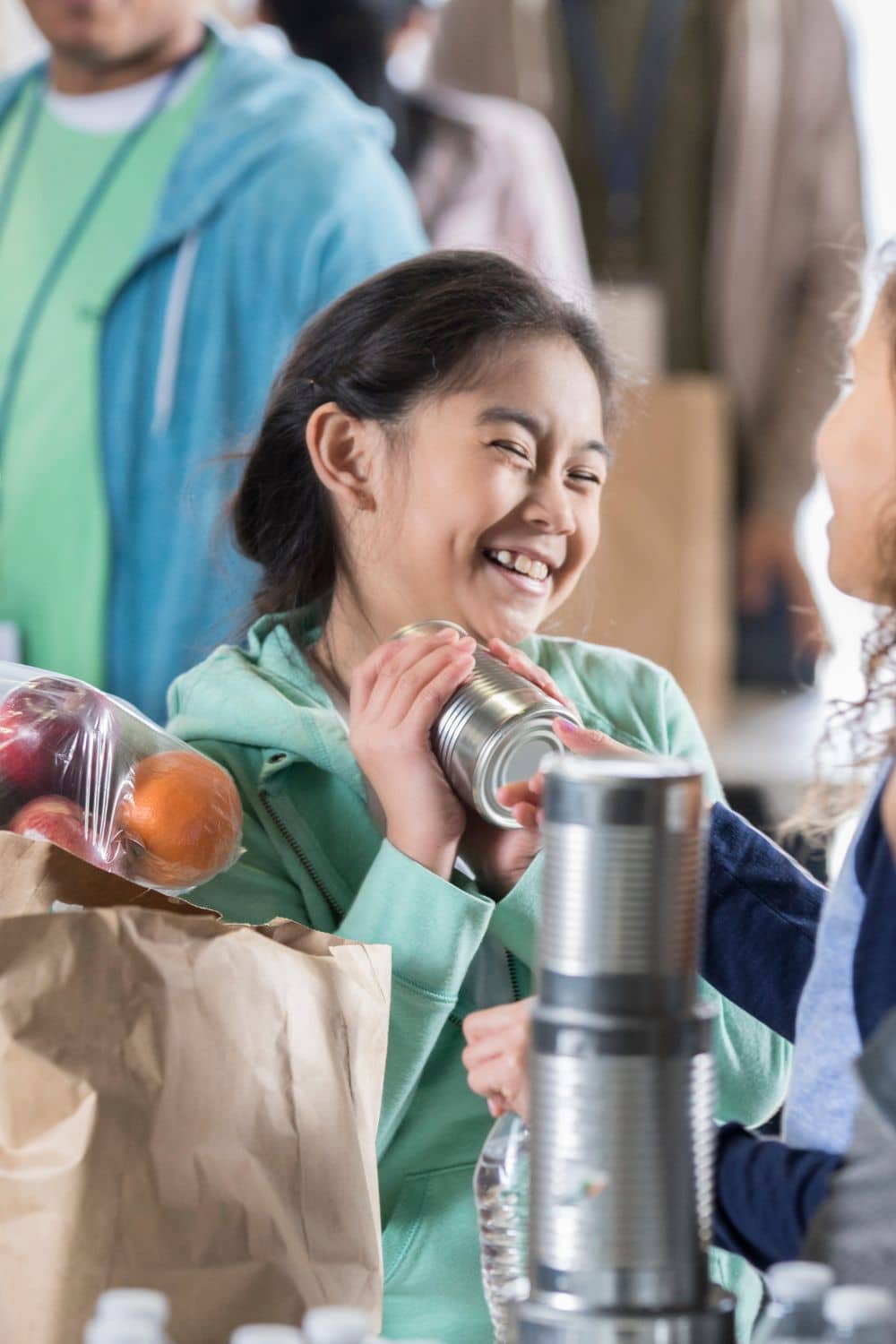 Teaching kids about giving back
Wondering how you can help your kids learn about charity? Trust foundation is something that is important for every child. In addition to helping others, charitable contributions are also a valuable lesson as it teaches them to be kind and caring people.
But where do you start teaching your kids about it? How can you integrate this important lesson into their daily lives? Read on to learn the best ways to teach your kids about giving back and helping others. Let's get into it!
Stress the Importance of Helping Those in Need
Teaching kids about charity and the importance of helping those in need early on in life is essential. Parents should start by engaging kids in giving at an early age, letting them decide on which charity to donate to and why.
Explain to them the satisfaction that comes from helping others, even if the gift is small. Show them the difference that their donation makes, and it will foster a strong sense of compassion and civic engagement.
Additionally, parents can also talk to their kids about the importance of giving back to their community. Finally, even teachers can stress creativity when solving problems and developing meaningful solutions to benefit those in need.
Let Kids Volunteer in Online Donating
Donating your own time and energy to a cause can be a great way to demonstrate the idea of charitable giving. Encouraging kids to get involved with online giving for churches and other organizations can be a great way to foster their understanding of charity. Whether it's signing up to fundraise online or helping to spread the word, this is a tangible way to promote it and can be a great way for them to get involved in the cause. This will create a sense of satisfaction and develop a spirit of generosity at an earlier age.
Also, make sure to explain the different methods of giving, and talk about donor protection to make sure that their donations are going to the right places.
Teach Them About the History of Charity
When it comes to teaching kids about the history and impact of charity, you can start by introducing them to the concept and its origins. To help them, start by highlighting significant events, such as the Great Famine in Ireland and other major events in the world.
Explain how people responded to these events through various forms of foundation. Also, you have to explain that it is a way of giving back to others. Talk about how charity can take many forms, from monetary donations and volunteering with local charitable institutions.
Finally, guide them to learn about the different types of charities available today and the ways in which they can get involved.
Initiate Home Activities Related to Giving
Look for specific activities they can become involved in such as organizing donation drives, collecting supplies, or making DIY crafts to sell and donating the profits. Encourage them to start small. Whether it's giving up their allowance to charity, or simply accepting fewer treats.
Additionally, home activities like rolling pennies can introduce this concept in an easy and fun way. Have the child roll pennies in order to give to a charity organization, or let them put coins and cash in the jar regularly to donate to the charity of their choice.
These little acts will help them connect with the reality of giving. As they experience the joy that comes with helping others, they will build compassion and empathy for the community.
Introduce Them to a Non-Profit Organization
Introducing them to a non-profit organization and its mission offers a living reference for kids to become familiarized and enthused with. Encourage kids to explore different ways of giving. These are activities such as:
Packing meals at a local food bank
Helping out with a clothing drive
Visiting a soup kitchen
All of these could be very eye-opening for them and can give insight into the daily life of people in need.
Attend Events Related to the Cause
Helping children learn about charity takes dedication from both parents and children alike. One of the best ways to get started is to attend local events related to the cause. These events give children the opportunity to learn more about giving back and become involved in an organization that is doing meaningful work.
Additionally, they can also get a chance to participate in activities, such as volunteering and giving donations, that can make a difference.
This allows children to experience giving in the context of their community and provides the opportunity for the entire family to learn how to support it. By attending events related to charity, kids can observe and understand what does and does not work.
By doing this, kids can learn more about the causes and how they can help them by:
Hearing uplifting stories
Learning about donation options
Interacting with people involved in the organization
Parents should explain the basics before attending an event as well as set expectations so that kids fully understand both the meaning and the relevance of their participation. Ultimately, these events will teach them the importance of philanthropy.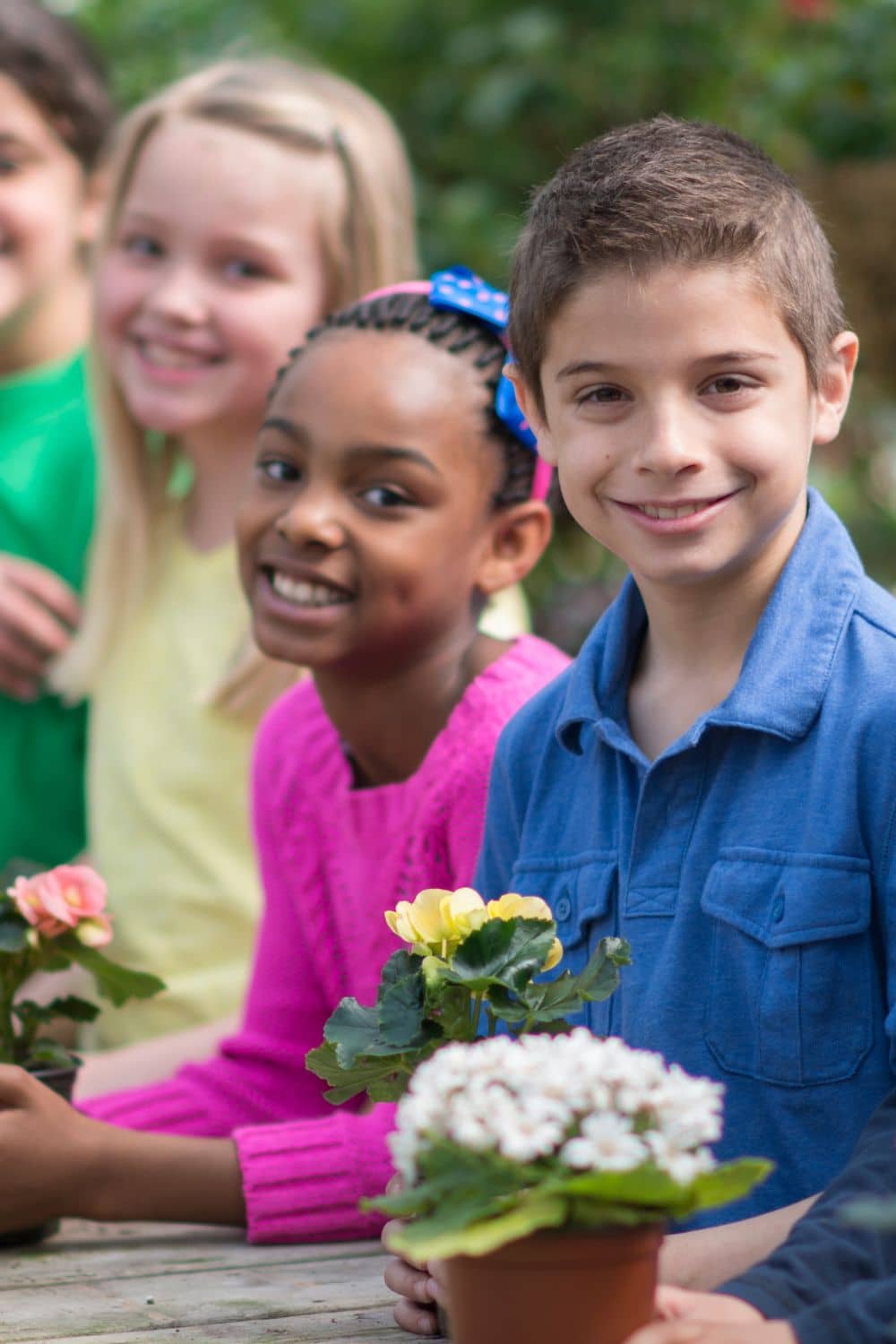 Show Them Stories of Other Kids to Make the World a Better Place
An excellent way to foster an understanding of giving is to share inspirational stories of young people taking action in the global community. Find stories of real-world people who are making a positive difference.
Explain the idea of a gift economy and how giving to people benefits all by creating a ripple effect across society. Invite the kids to brainstorm their own creative ways of utilizing their unique skills to make a difference.
Teaching kids about giving back can be a great way to introduce them to the concept of giving back. By talking about why it's important to give, becoming a volunteer, or utilizing kid-friendly programs, we can give them lessons about the world around them.
Educating children about charity is an essential part of creating compassionate and giving communities. Why not start today?