Looking for a fun upcycle craft for kids using leftover toilet paper rolls? Check out this adorable Easy Crab Toilet Paper Roll Craft activity! When the kids are feeling "crabby", this is certain to put them in a good mood! Check out this fun Toilet paper roll crab craft.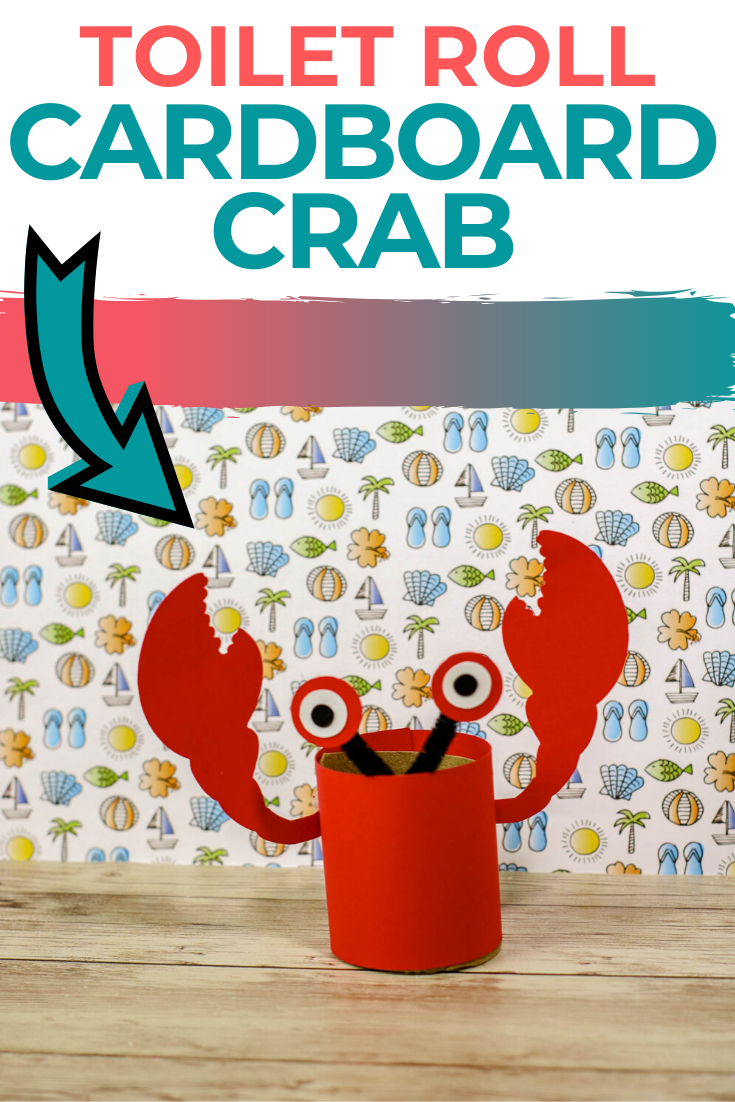 *This post contains affiliate links. That means that if you make a purchase after clicking on a link I may earn a small commission at no extra cost to you.
Crab Toilet paper roll craft
Empty toilet tubes are awesome for holding onto and creating crafts. We've used them for binoculars or just as fun things to paint and have for creativity countless less. Plus, it also gives me a chance to talk to the kids about reusing things around the house and upcycling them into something creative and fun.
Since this crab toilet tube is so much fun to make, you're not going to have any trouble convincing them to sit down at the table and start crafting. In fact, you just might find that they want to make an entire crab family to showcase proudly in your home!
Don't forget to tie this craft into a fun learning lesson as well. Talk about the different types of ocean and sea life animals, and see if they can think of any cartoon crabs that they know of as well.
Have them name their crab and talk about how different the shell of a crab is in comparison to the scales of a fish. There are always fun ways to make crafts educational also.