Looking for a fun fall treat? Check out these adorable Scarecrow Grahams, A perfect & Easy Fall Treat that will be a sweet surprise for anyone!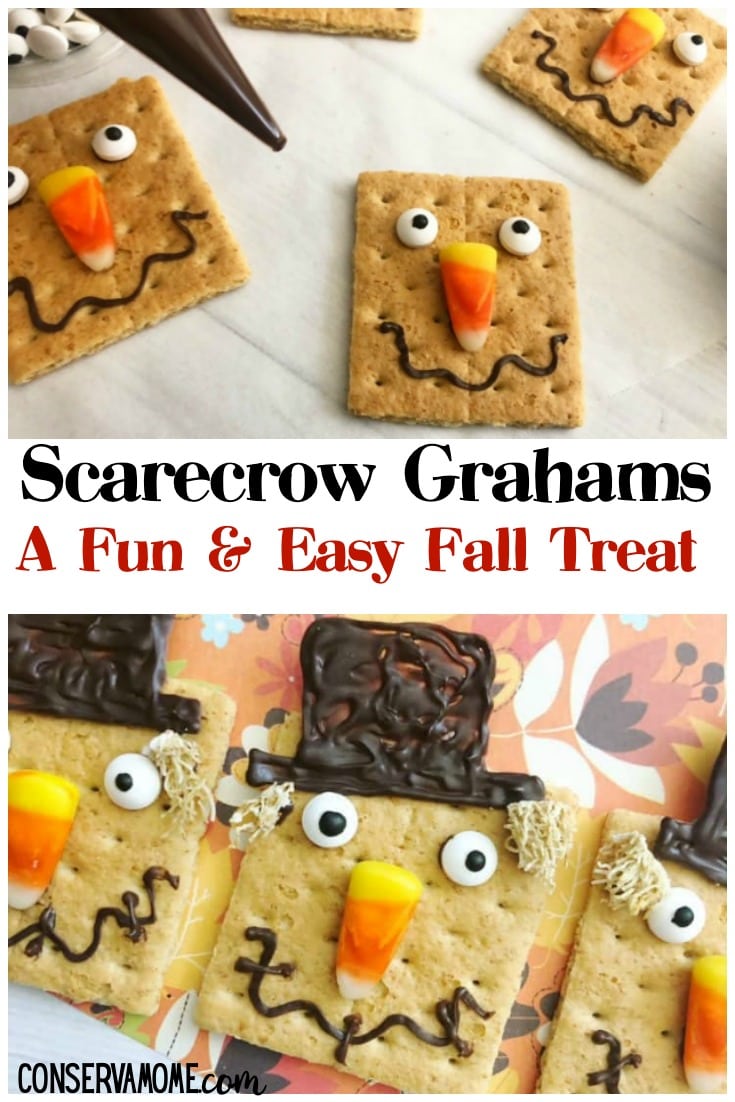 Scarecrow Grahams- The Perfect & Easy Fall Treat
Who doesn't love the colors and weather of fall. Growing up in Florida I really didn't get a chance to experience fall splendor. However, I did enjoy making up for it with decorations and treats. But man did I wish I got to experience the beauty of Autumn.
Tomorrow is the first day of fall which means it's time for Pumpkin Spice and cool weather. Here in SE PA we've already started getting a sneak peak of weather and even some leaves changing color. So this Easy Fall Treat is a perfect addition to our busy schedule. These Scarecrow Grahams are an Easy Fall treat that are the perfect way to bring in fall. A delicious and tasty treat your little ones can make.
If you're in the market for a sweet Autumn treat to create with your kiddos, look no more! These whimsical scarecrow grahams are easy to make and oh-so-cute! There are no real complicated ingredients to buy, the assembly is a snap, its super kid friendly and the end result is Fall perfection.