Candy Corn is synonymous with fall. Here's the perfect way to combine the delicious flavors of fall with a tasty cookie treat, Candy corn Sugar cookies!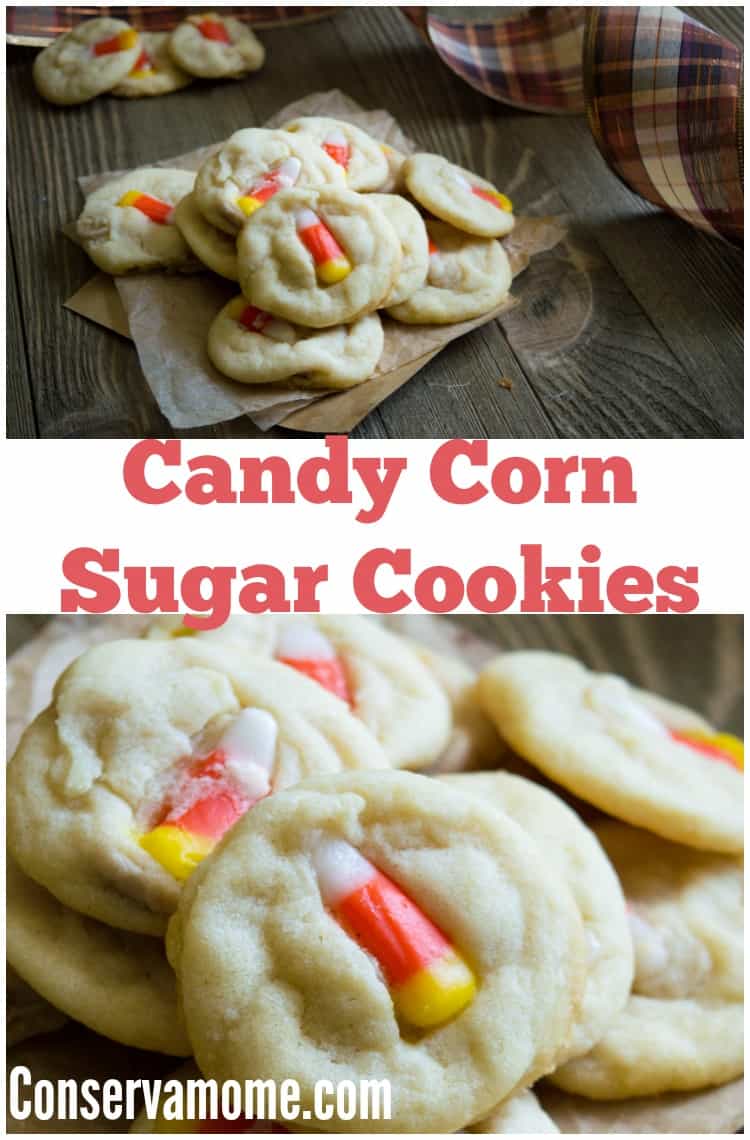 How to make Candy Corn Sugar Cookies
Fall is truly one of my favorite times of the year. There are so many things to love about fall. However, my favorite is definitely the foods. I am a huge fan of candy corn,so putting together a recipe that embodies the deliciousness of this fall treat is a must. So check out how easy and delicious Candy Corn Sugar Cookies can be!
What you'll Need to make Candy Corn Sugar Cookies
2 ¾ cup of flour
1 teaspoon of baking soda
½ teaspoon of baking powder
½ teaspoon of salt
1 cup of butter, softened
1 ½ cups of sugar
1 egg, room temperature
2 teaspoons of vanilla extract
½ cup of candy corn
½ cup of caramel chips
Directions:
Preheat oven to 375 degrees Fahrenheit.
In a small bowl whisk flour, baking soda, baking powder, and salt. Set aside.
In a large bowl, cream butter and sugar, about 4 minutes using a hand mixer.
Add egg and vanilla to butter mixture and mix together. Slowly add in flour mixture, reserving 2 tablespoons of flour mixture. Do not over mix.
Toss candy corn and caramel chips with the 2 tablespoons of flour. Add caramel chips to cookie mixture.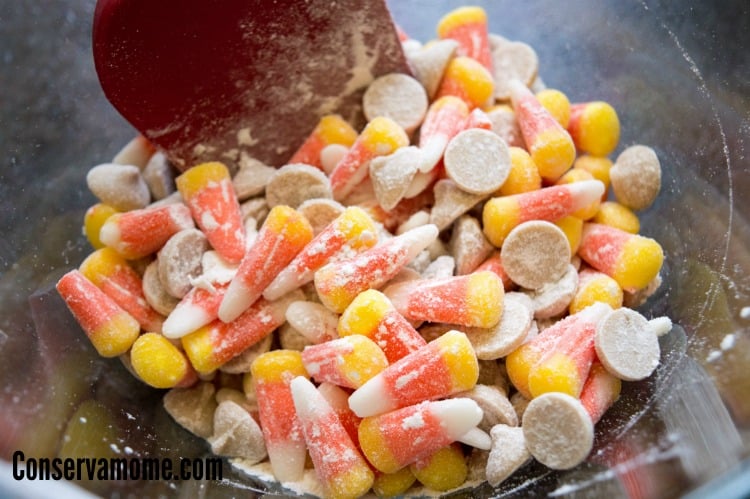 To a well greased pan, add 2 tablespoons of cookie dough for jumbo cookies, or 1 ½ teaspoons for regular sized cookies.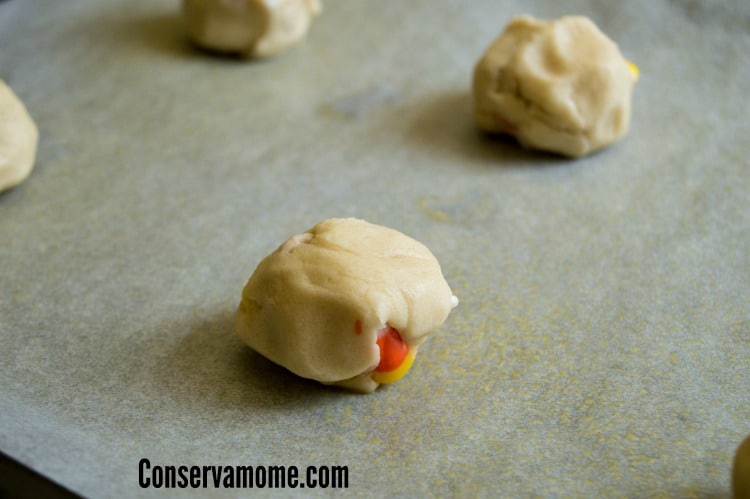 Top with candy corn.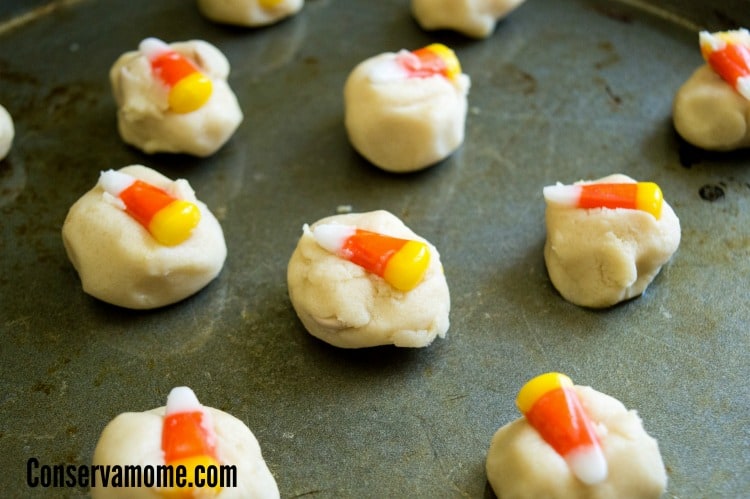 Bake jumbo cookies for 13-15 minutes or until edges become slightly golden brown. Bake regular cookies for 8-10 minutes. Allow to cool fully before serving.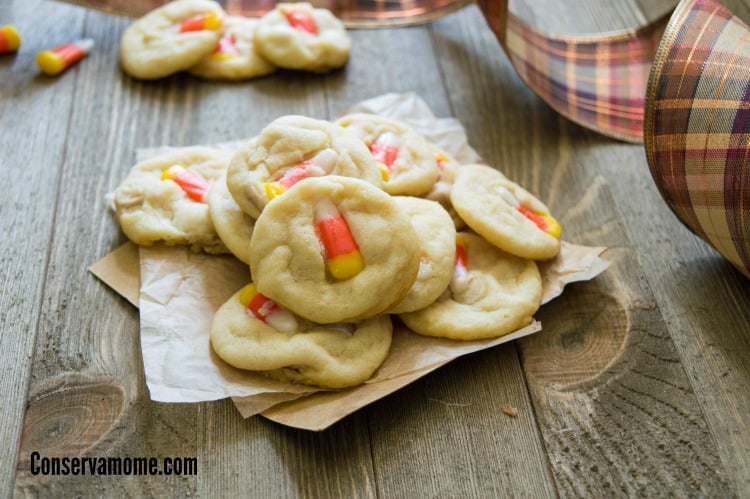 Makes about 12 jumbo cookies and about 24 regular cookies.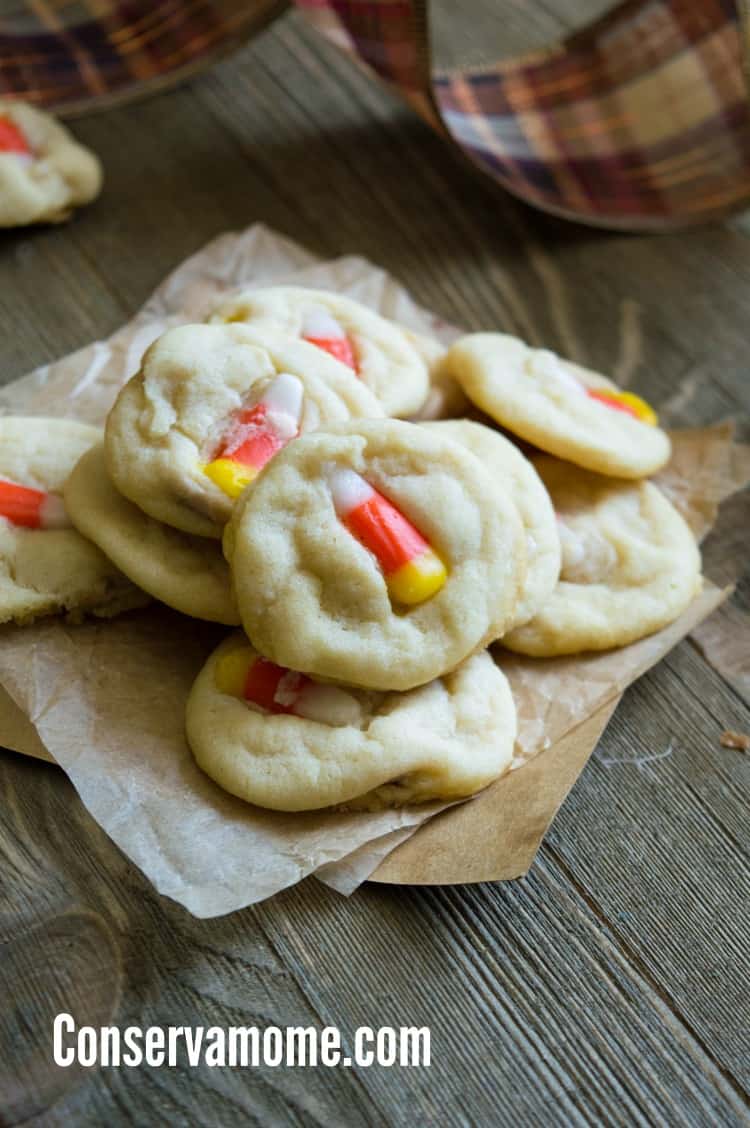 Tip: If adding candy corn into the cookie dough, when spooning dough onto the cookie sheet, be sure to either have candy corn within the center of the ball or on top to keep the candy corn from melting onto the sheet.
Looking for more fall treats? Check out 20 Candy Corn recipes and crafts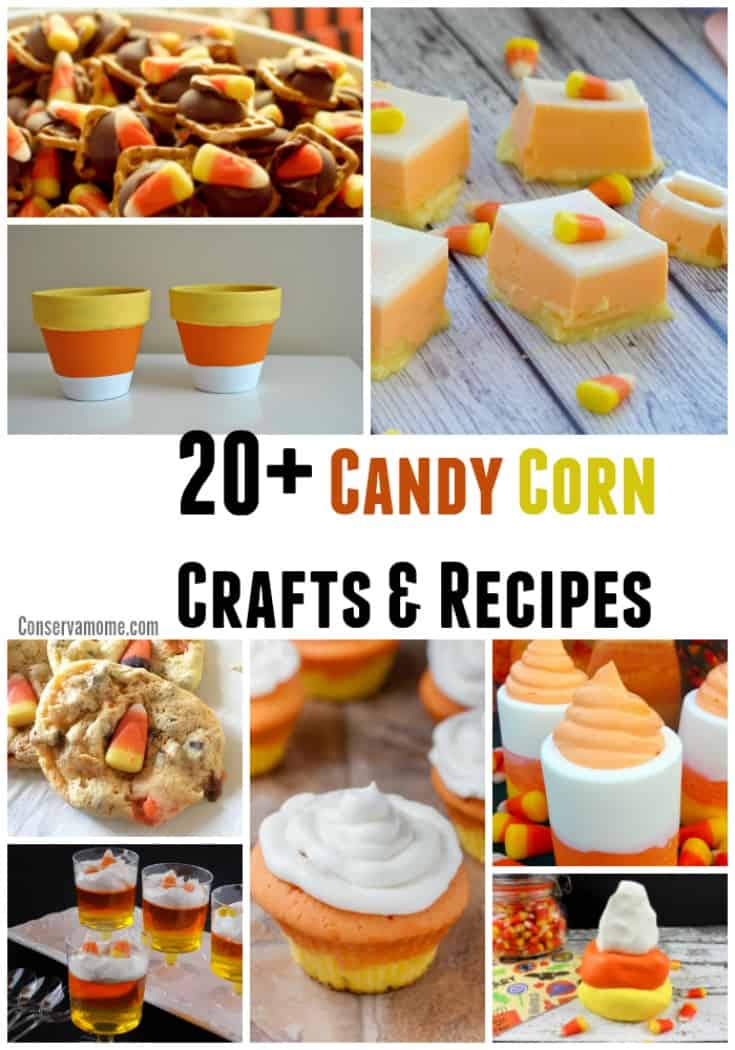 or how about 25 Falltastic Cotton Candy Apple recipes