There are nights that you need something delicious but quick. Here's the perfect meal for those nights. This Delicious & Easy Shrimp Scampi Orzo will be a huge hit at any meal. Check out how tasty this recipe can be! This is the perfect Quick Dinner idea !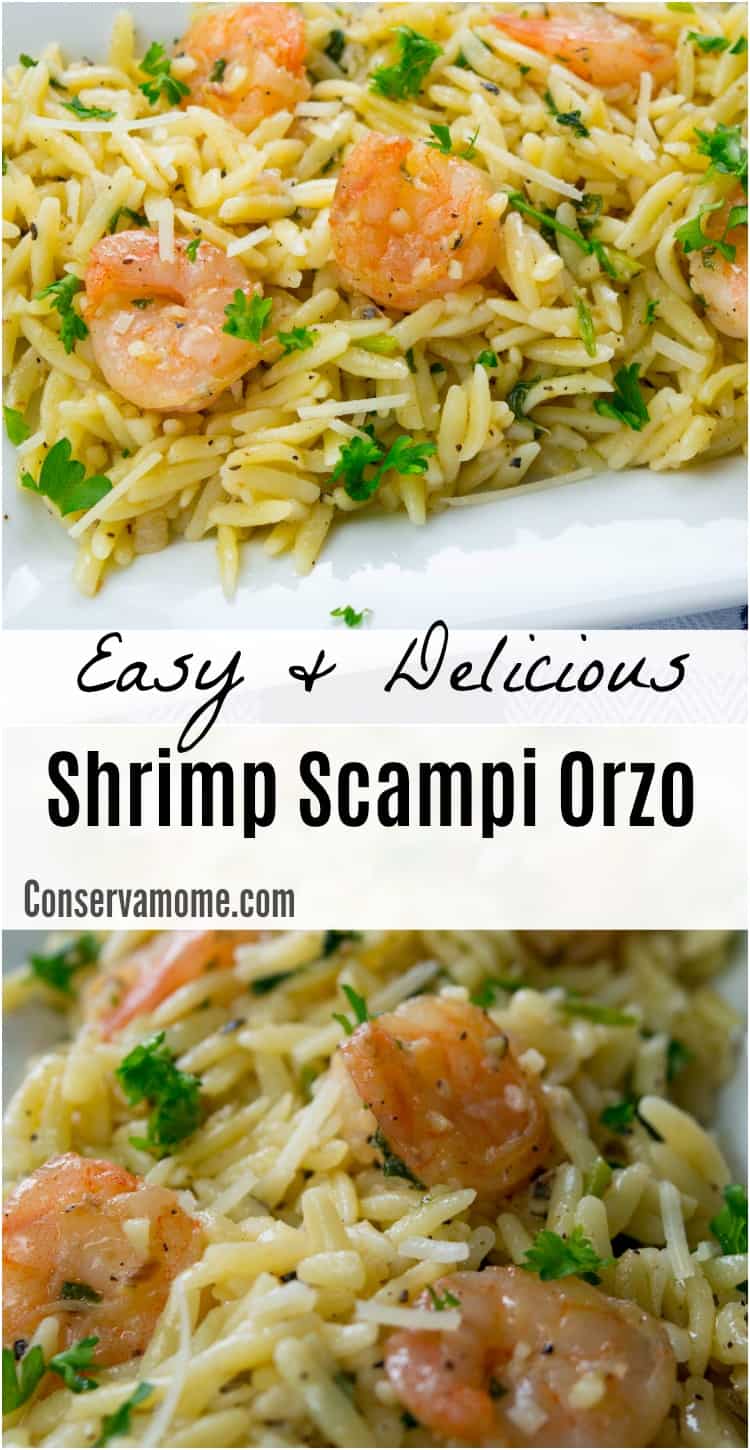 Easy Shrimp Scampi Orzo
Having grown up in Florida makes me a huge seafood lover. I could sit and eat anything seafood for days. One of my favorites is shrimp. So I jump at the chance to enjoy any shrimp dish. I especially love shrimp dishes that can either be a meal or a side. That's why I absolutely love this Shrimp Scampi Orzo. It has the delicious taste of Shrimp Scampi cooked into a delectable orzo.
Quick Dinner Idea
So you can eat this as a side dish or make it part of a main meal. Best of all it's an easy recipe that will come together quickly for the perfect treat. So head below and see how easy delicious can be!