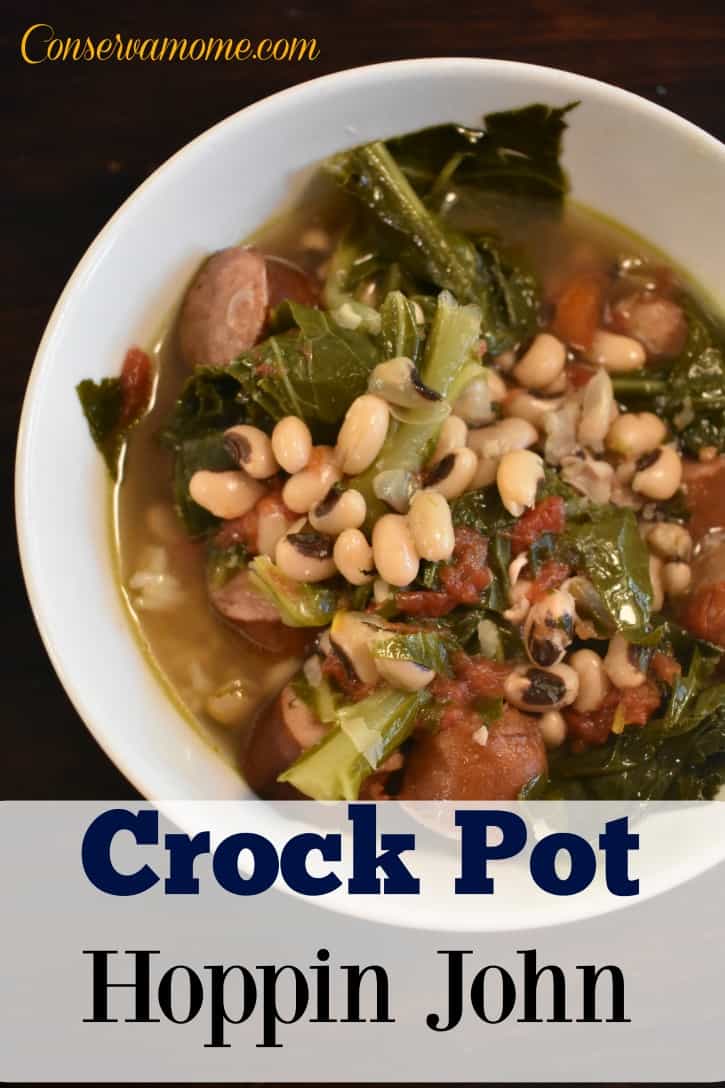 Hoppin  John is a recipe that is traditional to New Year's Day.  In the south it is thought to bring a prosperous year filled with luck. The peas are symbolic of pennies or coins. Collard greens and similar leafy green vegetables served along with this dish are supposed to further add to the wealth, since they are the color of Money. Although I grew up in Florida this wasn't a tradition I adopted until I married my husband. Although he was born and raised in NY, he went to College in Alabama and so his family began making this to ring in the new year. Because my life is chaos and I don't have the time I would like to sit around and make the various components of this meal I came up with an easy way to make this delicious meal.  Crock Pot Hoppin John takes all the flavor and deliciousness of this traditional meal and simplifies it for everyday use.
What you'll need:
The Directions.
Once your beans are ready put them directly into your slow cooker.
add broth and sliced sausage. Stir in the rotel.
Finally, Add greens, and sprinkle on the salt and pepper.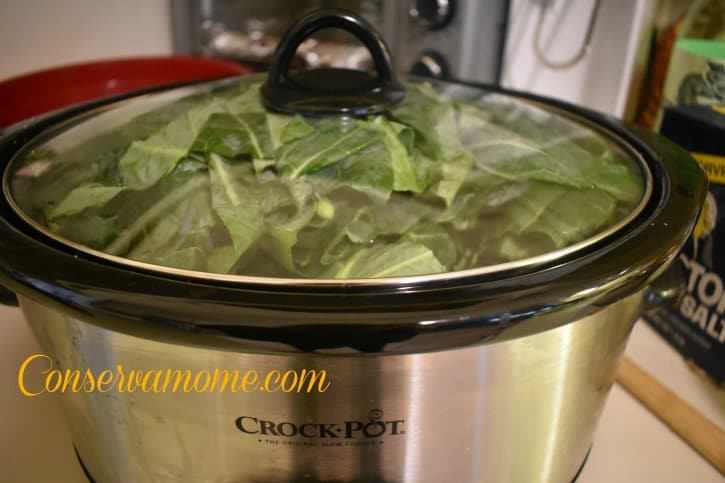 Cover the greens will be tough to fit in but get them in (They'll shrivel up once they're cooked)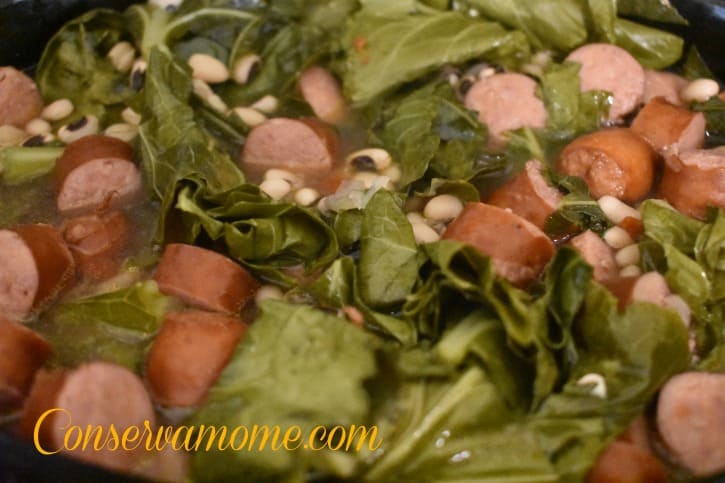 Cook on low for 8 to 10 hours, or until the beans are soft. If you need it faster Cooking on High for 6 will also work 🙂
After it's cooked stir well.
Finally , stir in the rice or serve rice first and use a ladle to pour the Hoppin' John mixture.
While cooking the smell of the collards will be strong! My mom kept thinking something was burning. However, the taste is well worth the "smell".
Although this dish is traditionally served on New Year's Day it's the PERFECT cold weather meal. I love the taste and it's so warm and delicious. Most important it's packed full of some fantastic ingredients that are the perfect addition to any diet.  You can also substitute the Andouille sausage for a healthier turkey sausage or ham to make it a "healthier" alternative"
Also my version was a little soupier because well it was cold.lol So we added a little less rice and a little more of the "stew" That being said you can drain some of the "juice out" and just place it on a bed of rice and mix. Regardless of how you Take your Hoppin' John you'll love how easy this recipe is!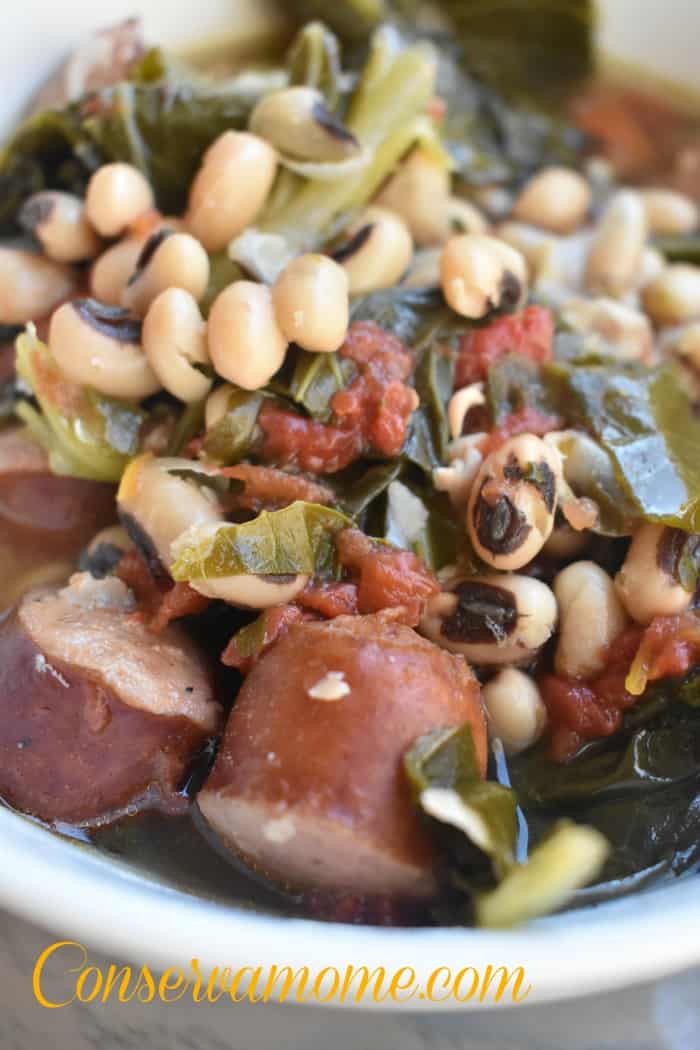 Save
Save