Find out why the SwaddleMe By Your Bed Sleeper is a must have for parents with babies. I received this bassinet free of charge for my honest review, however all opinions are 100% mine.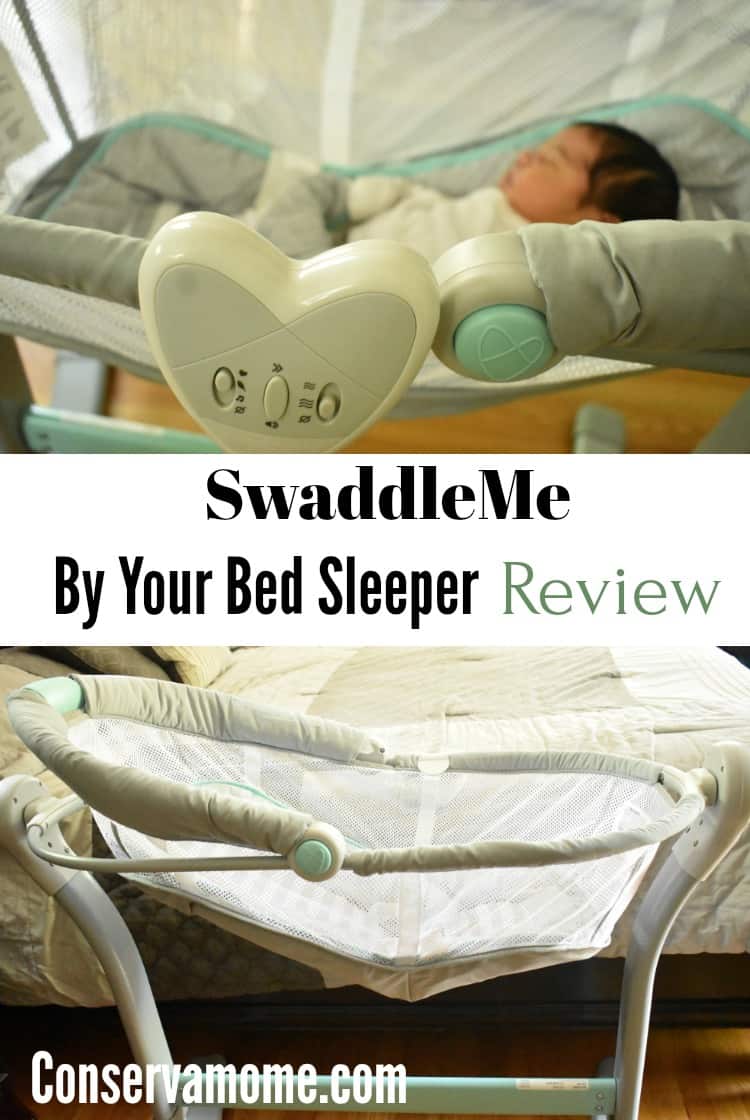 SwaddleMe By Your Bed Sleeper Review
Having a baby is one of the most amazing experiences but as any parent can attest bedtime can be tough for all involved. After having 6 kids I've probably tried just about everything when in comes to night time routine and I have to say hands down the SwaddleMe By Your Bed Sleeper has been one of my favorites.
This new product from from SwaddleMe is designed to make those first exhausting weeks of early parenthood a little bit easier, the By Your Bed Sleeper is the only bedside sleeper with adjustable incline, ensuring your little one sleeps comfortably through the night. SwaddleMe a company known for their AMAZING Swaddles has brought forth a product that's not just revolutionary but incredibly affordable.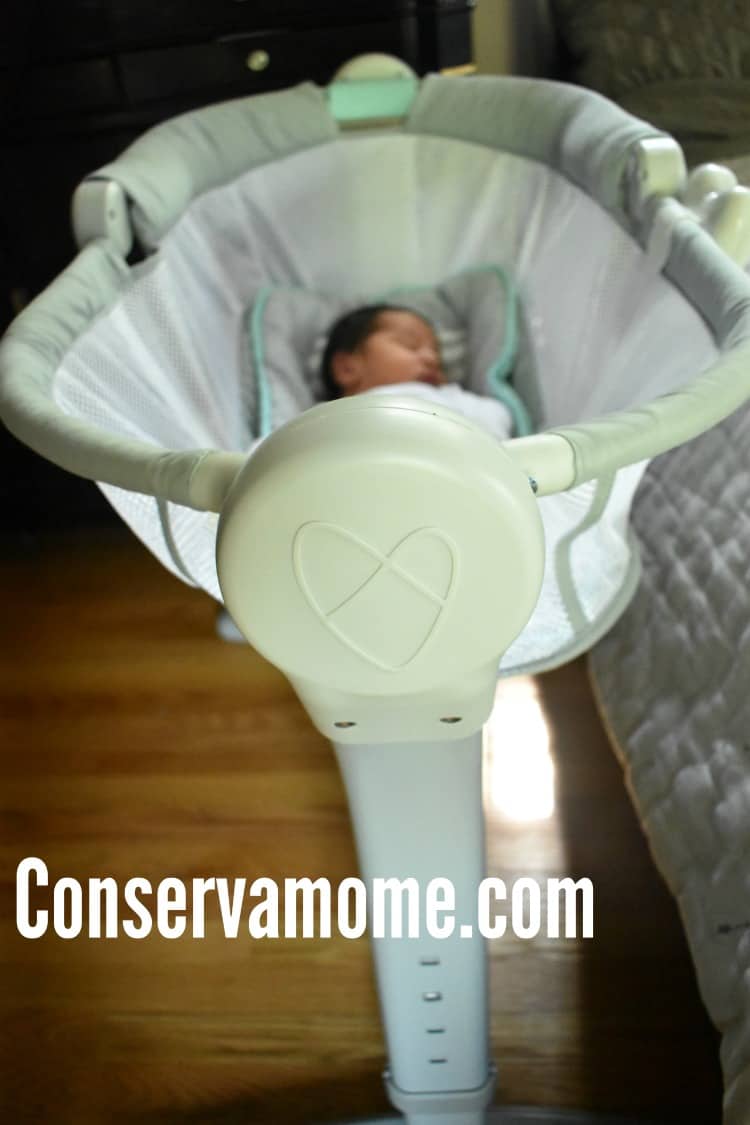 When I found out SwaddleMe had launched the By Your Bed Sleeper I was extremely excited. I've used other leading products in the past but all had fallen short one way or the other. So when I read the various details on this By your bed sleeper I was intrigued.
I received it a few weeks before 6.0 was born and actually put it together pretty pregnant. (I'm tech support in my house, so whenever a product comes in , I'm the one installing and putting it together). The sleeper came in the box you see below.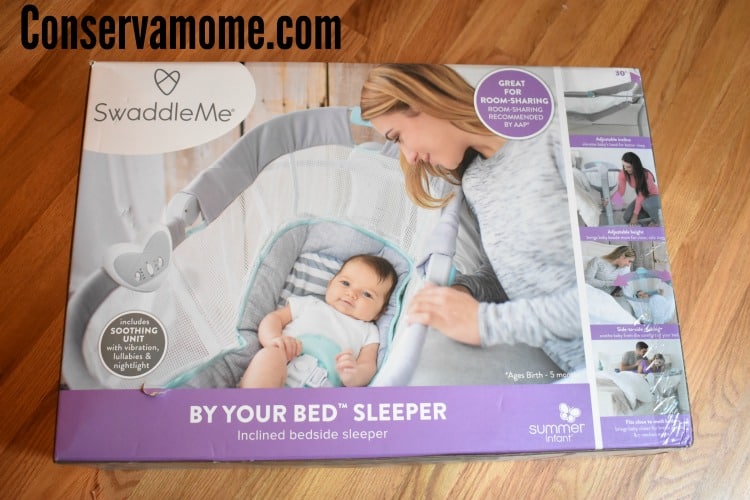 Everything you need to put together
What I LOVED about the set up was that all you needed to assemble came with the product. Meaning no hunting around for screw drivers, no figuring out how to put it together, and most important one of the easiest assemblies I've EVER seen on a product like this.
I'm serious, it was crazy easy!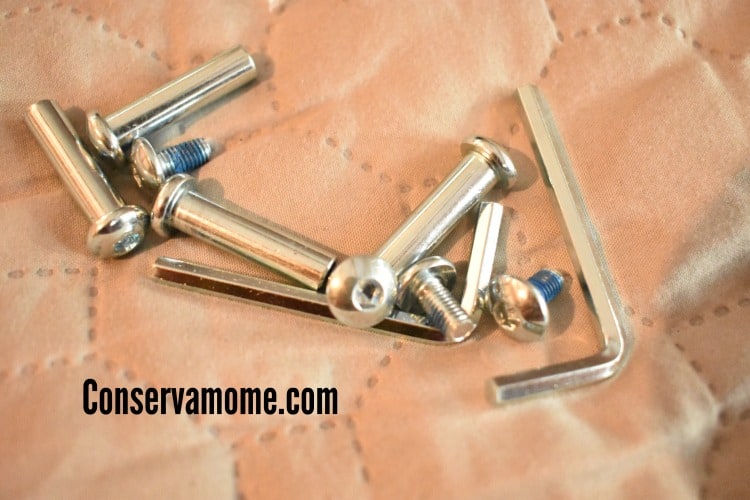 It came together quickly in minutes and maybe took less than 10 to put together. So when it comes to assembly this product was truly a 10.
Now The SwaddleMe By Your Bed Sleeper has some great features that make it stand out not only for it's ease of use but price line. For starters it has an adjustable height which allows you to keep baby right by your side, while still safely occupying his own space. So no matter what your bed height is your baby will be able to cuddle up right next to you at an arm's reach.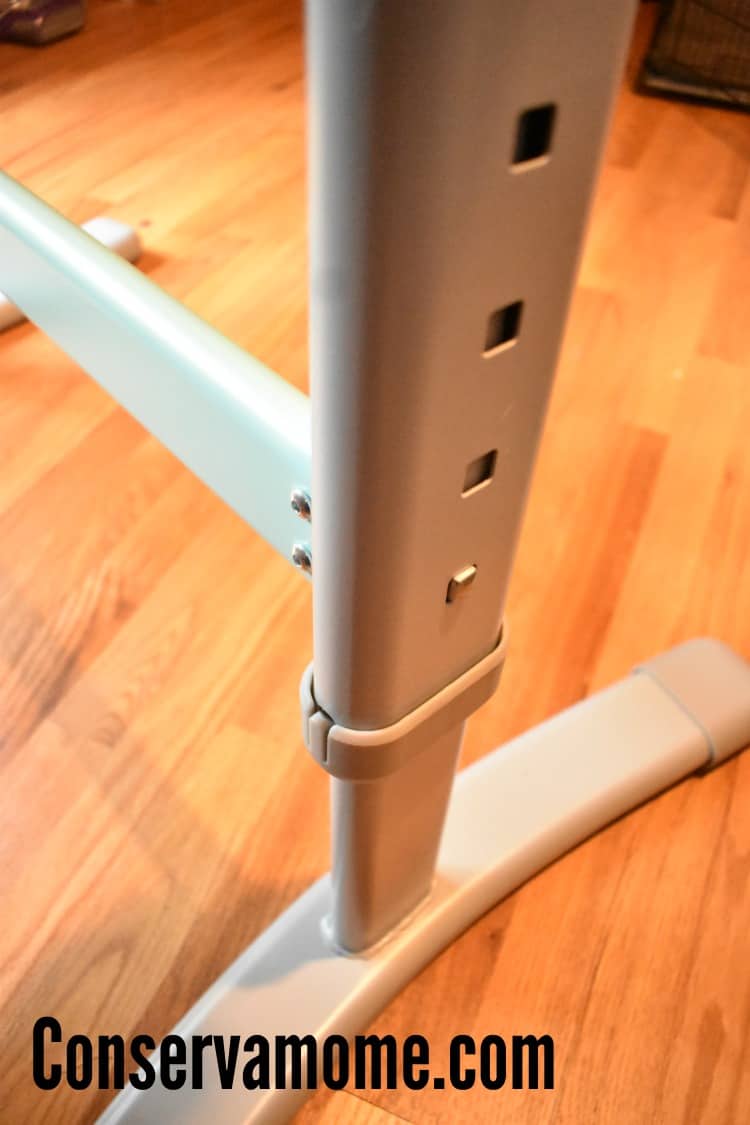 Various Positions
It also has 2-position adjustable incline (10 degrees and 30 degrees). This safely elevates baby's head for easier breathing, better digestion and more comfortable sleep. This one was huge for me because I've had to have babies sleep in rockers in the past (not safe but necessary)because of reflux. This sleeper helps keep your little one elevated safely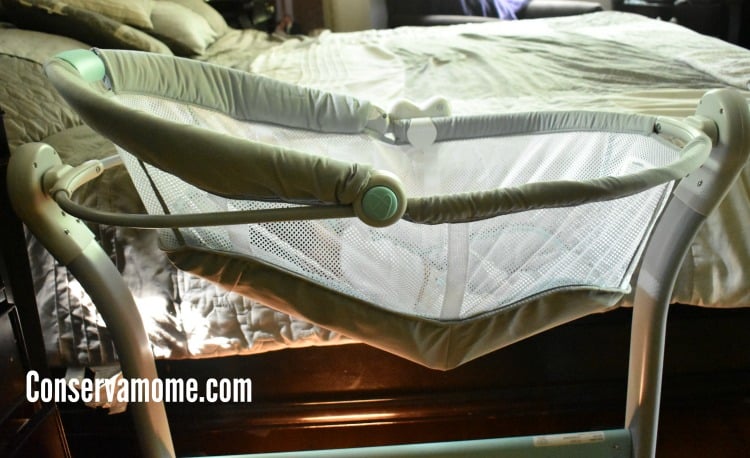 or lowered as well for flat sleeping to help gradually transition to sleeping in crib.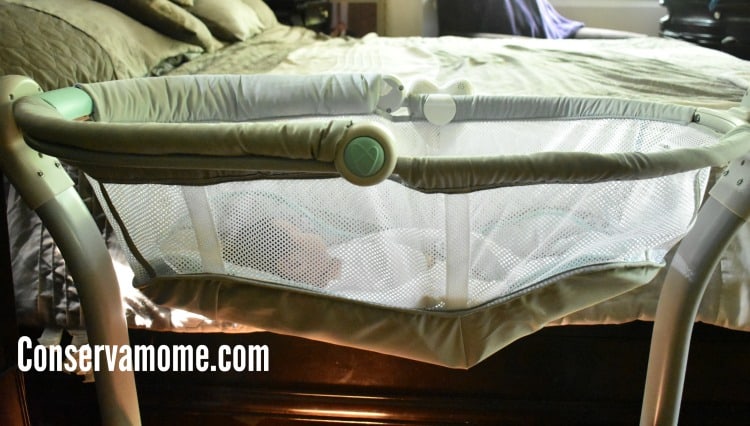 Side to Side rocking
The by your bed sleeper also has Side-to-side rocking which allows parents to soothe baby without getting out of bed and a breathable mesh and safety belt that keep your baby safe at all times!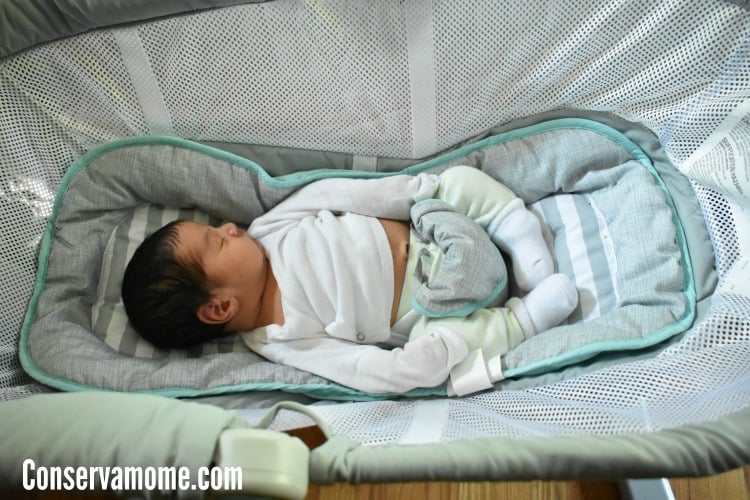 It includes a some great additional features such as a soothing unit. This Unit includes 2-speed vibration, lullabies, nature sounds, and soft-glow nightlight. These are all great features to help sooth your little one to sleep.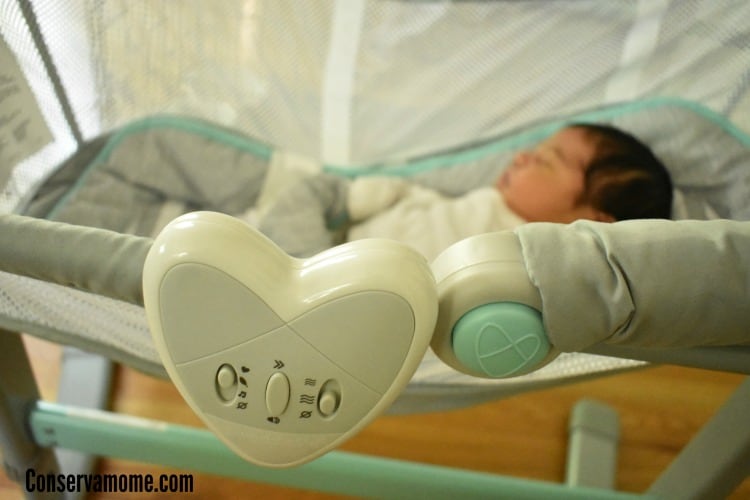 Best of all it's so lightweight you can put it anywhere! This was a lifesaver when we needed the baby to get a little sunshine to fight off some jaundice! Thankfully, because it's so light weight we were able to easily put it next to the window and then bring it back to the bed at night.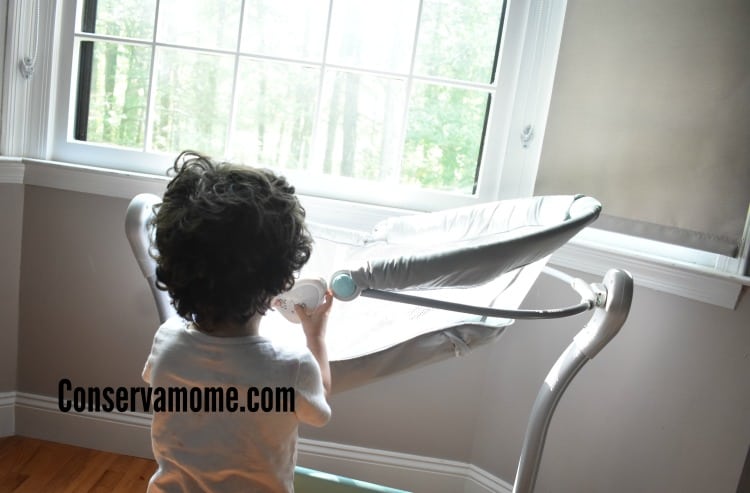 Low Price point
Out of all the sleeping options I've used with all 6 kids this has been by far my favorite. Because of the fantastic features it has (features which you don't see in high end sleepers) and the price point (you can get this at buy buy baby or Amazon for only $99 -on sale now for $89) This is by far the best sleeper on the market. I am so happy with it and I know you will be too!
Finally, Do I recommend this baby sleeper. YES. To be honest, it gave me the sanity I needed to get through the first few months with a baby. Out of all the by your bed sleepers I've tried this one definitely wins the prize in my book.