Disclosures: Although I received this product free of charge, All opinions are 100% mine.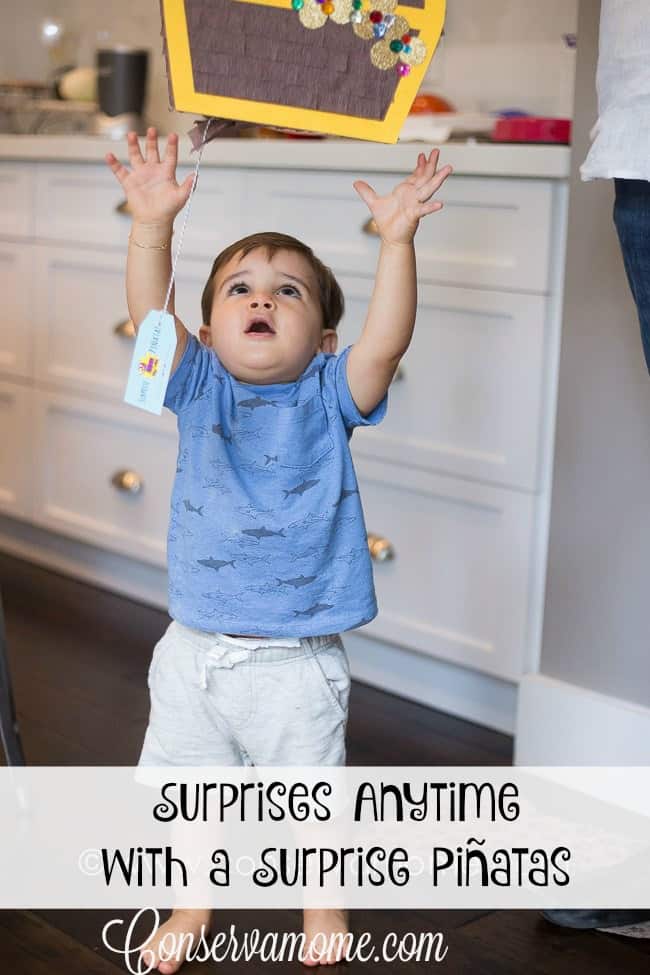 Do you remember the excitement of opening up a piñata when you were a kid? Having the bottom break out and shower you with all kinds of goodies? Some of my favorite memories of birthday parties are the piñatas. Well now, kids can have the fun of a piñata without having to be at a birthday party, thanks to Surprise Piñata.
The makers of Surprise Piñata make individual sized piñatas for all kinds of occasions, from birthdays to holidays. We had the opportunity to try one of these out, and my little guy absolutely loved it! To kick off summer, we picked out a treasure chest. There are so many fun designs and options. The piñata came in a cute branded box, and the packaging was just as cute as the piñata itself!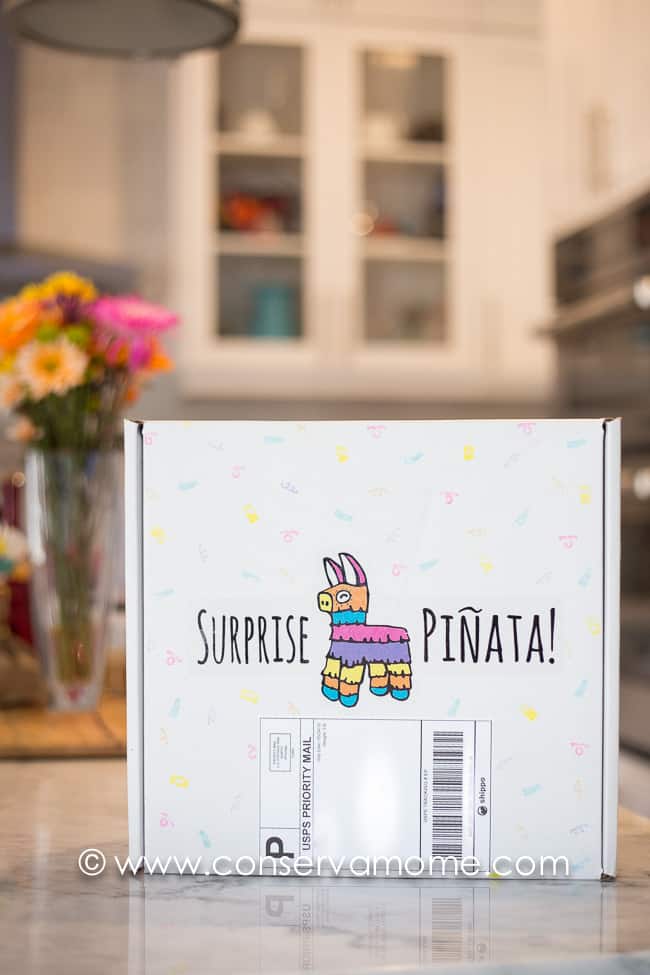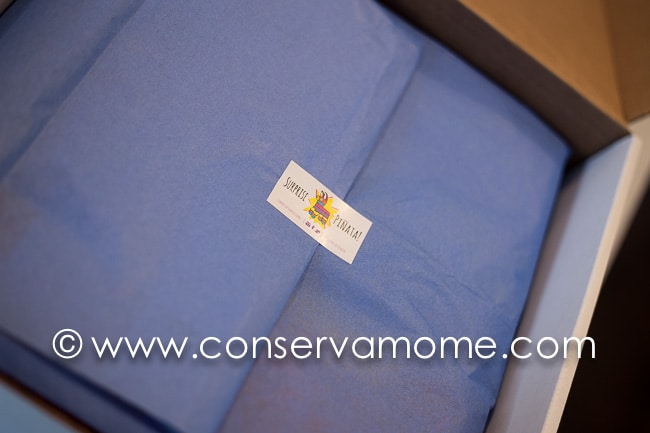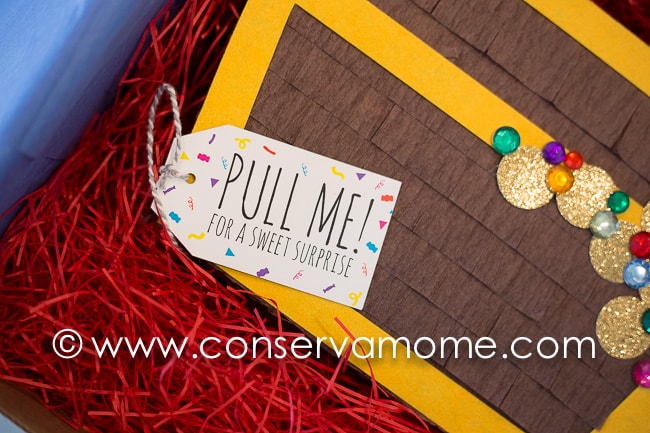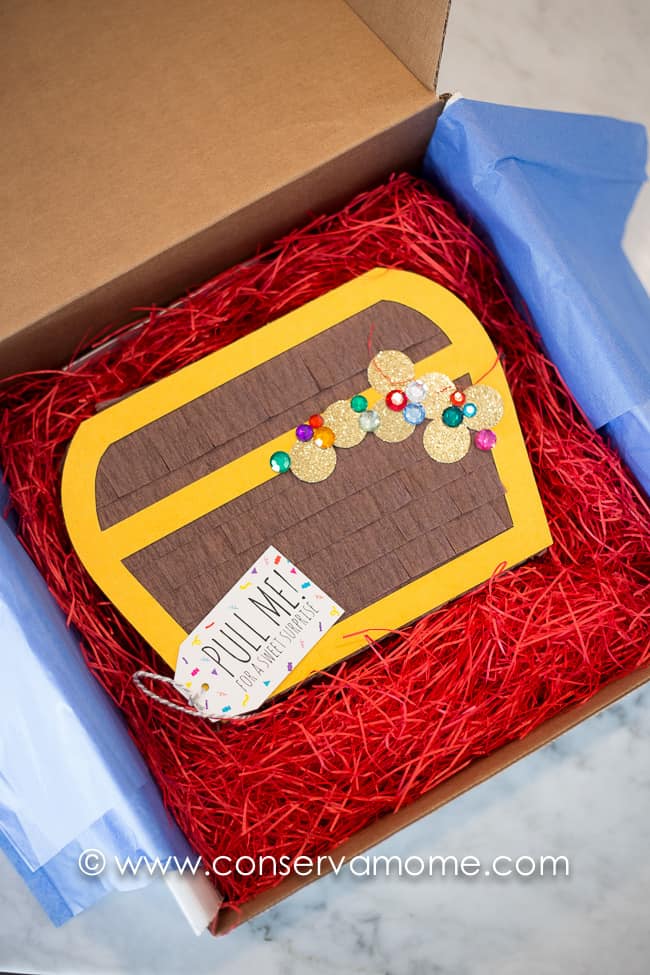 The piñata itself was solid, with good construction. I knew it wouldn't be easily torn apart by little hands. It wasn't very large – under 12 inches wide and tall.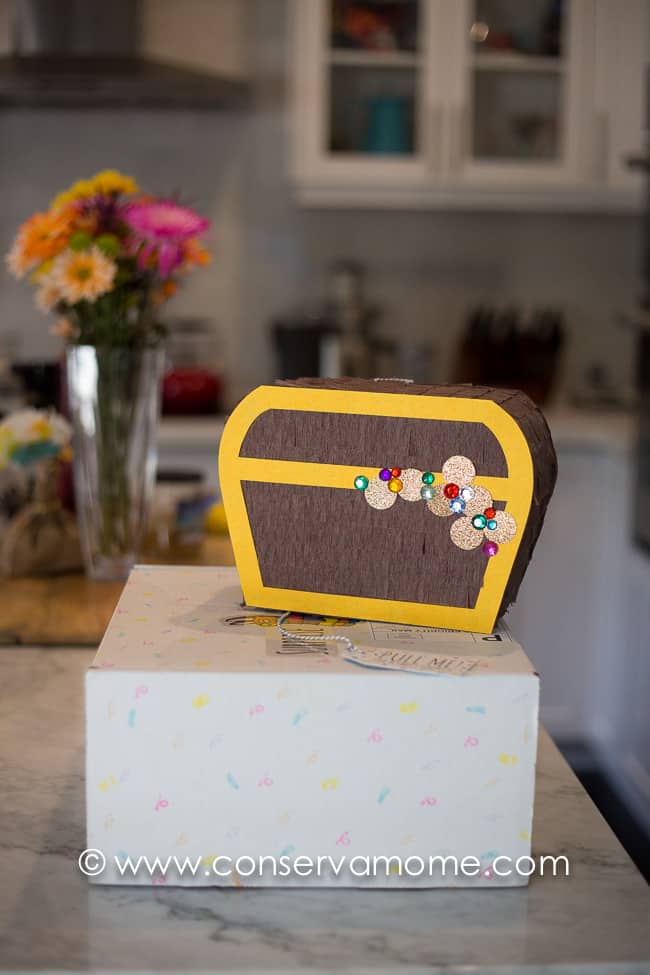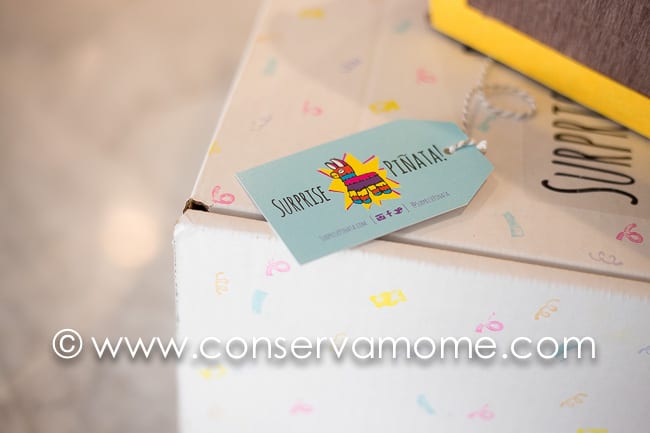 When it came time to let him open it up, I had my husband hold it up for him (there is a convenient loop for this at the top of the piñata). He was so excited when all the goodies finally came out of the piñata! I opted for non-candy filling, and you can see below that brings animal crackers, goldfish, pretzels, Play-Doh, bubbles, and a few other toys. They have several options for fillings, and they can even do custom piñata fillings.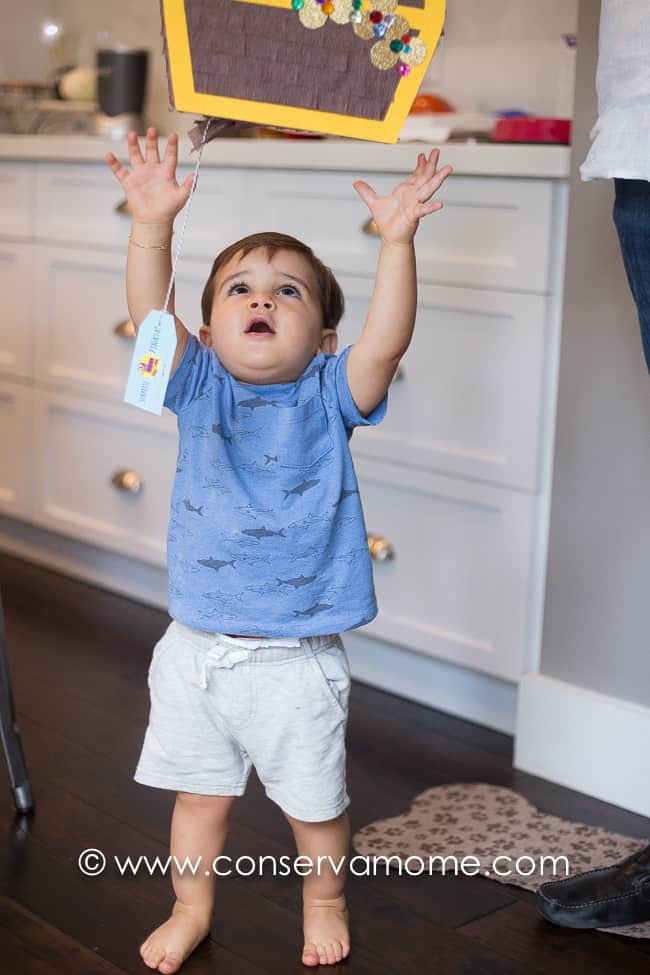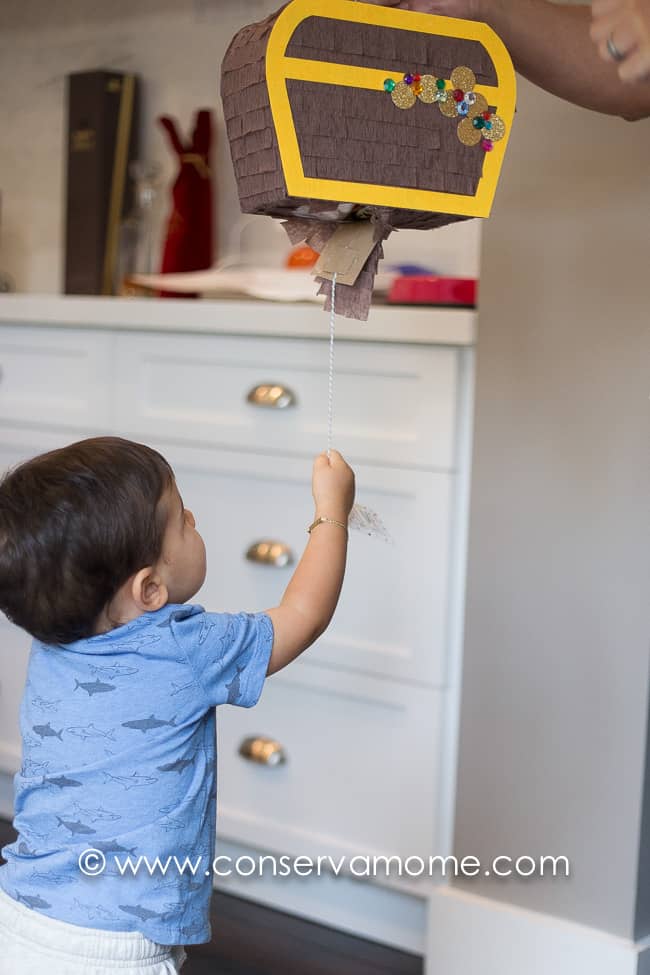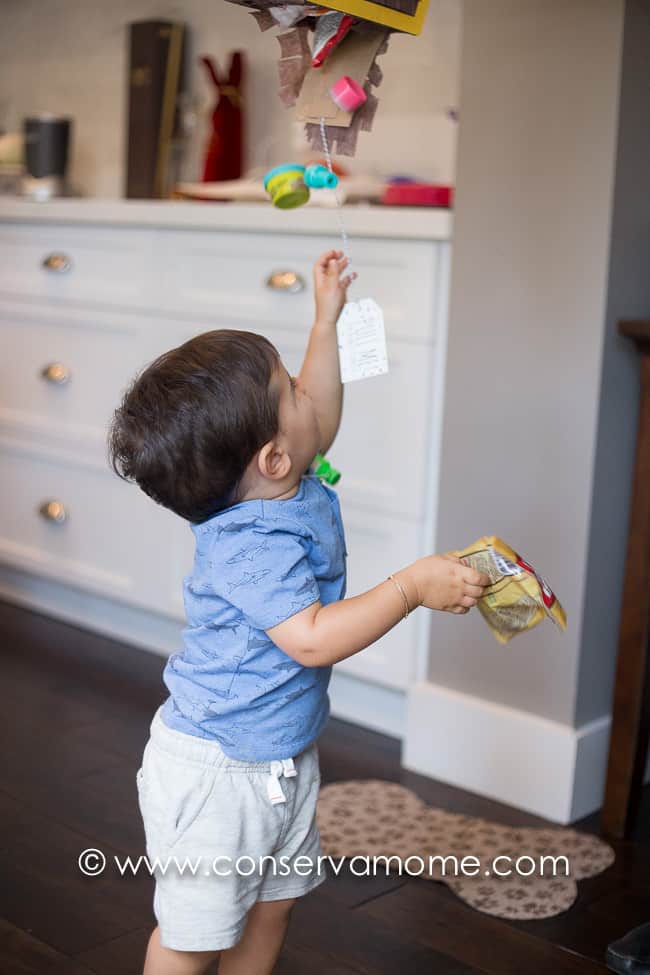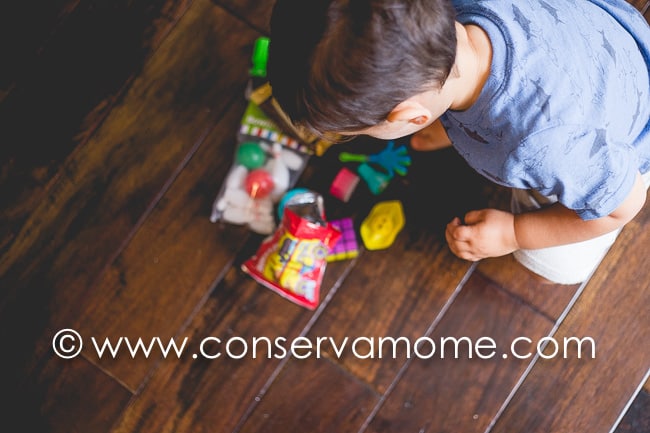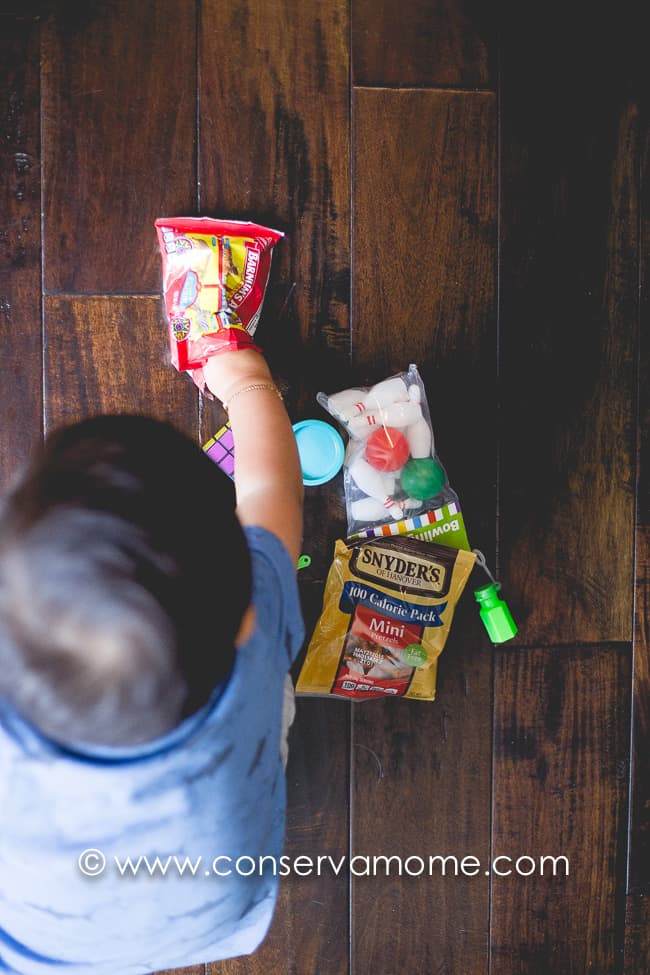 This guy enjoyed his goodies and I thought it was a fun way to give a reward or celebrate an occasion. Surprise Piñata has piñatas for gender reveals, for birthdays, graduations. You name it, they have it! It's a great gift idea for all occasions! We loved it, and I can't wait to order him another one – maybe for his second birthday!? But there are endless opportunities to send a Surprise Piñata: think surprising your parents with a pregnancy announcement or your spouse with a gender reveal, gift cards for your children's teachers, or for any kind of promotion!  Check them out, I promise you won't be disappointed!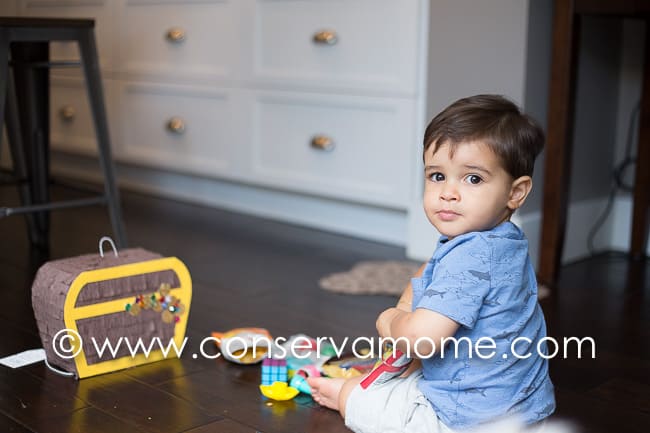 Make sure and stay social with Surprise Pinata on Facebook, Twitter and Instagram!
Save