We look to dogs for companionship and love, the give us a lot of it unconditionally. That's why it's important to keep them safe as much as we can. With warmer weather around the corner it's important to keep them safe. Check out some Summertime Safety Tips for Dogs. This post is sponsored by PetArmor, but opinions expressed are my own.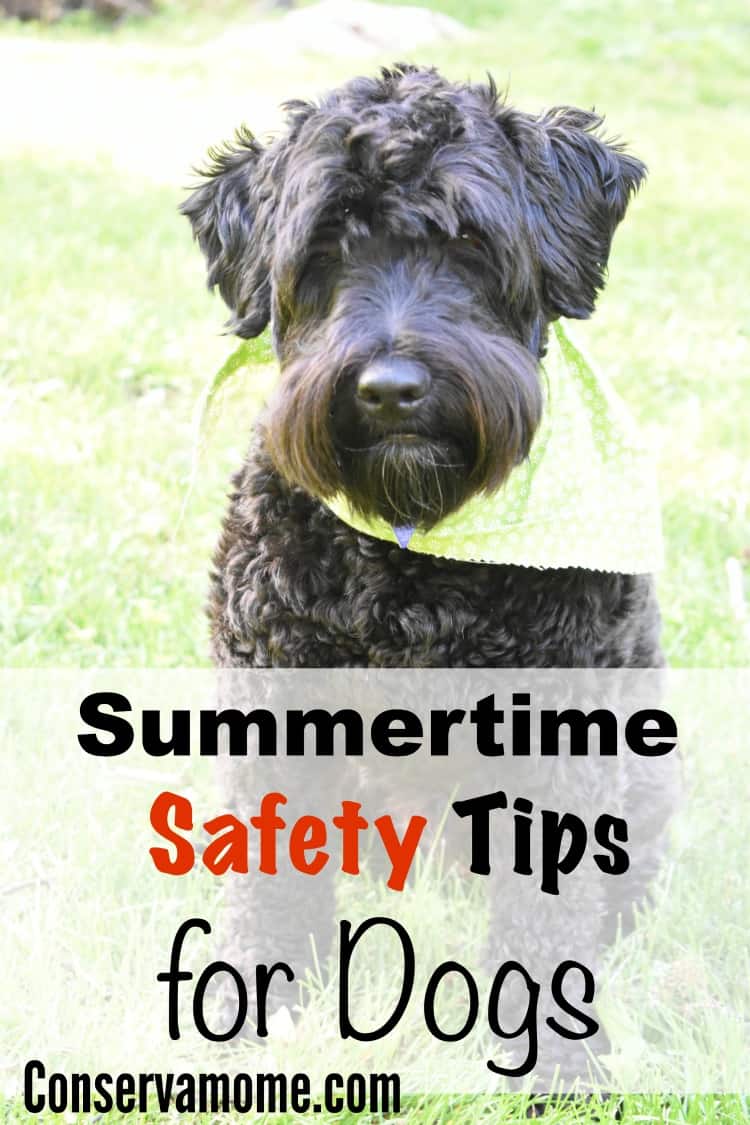 Our dog Duke is a very important part of our family. Not only do we consider him "one of the kids" he's also become a friend and companion for us all. It's important for us to make sure he has a good life and that we always keep him safe from harm. Now that summer is rolling in we're presented different situations that can cause  trouble for our four legged friend. So it's important to keep him safe and sound because we love him and we want him to be with us for a long time to come. During summertime  many families head to the outdoors for fun whether it be through vacations, parties or just because.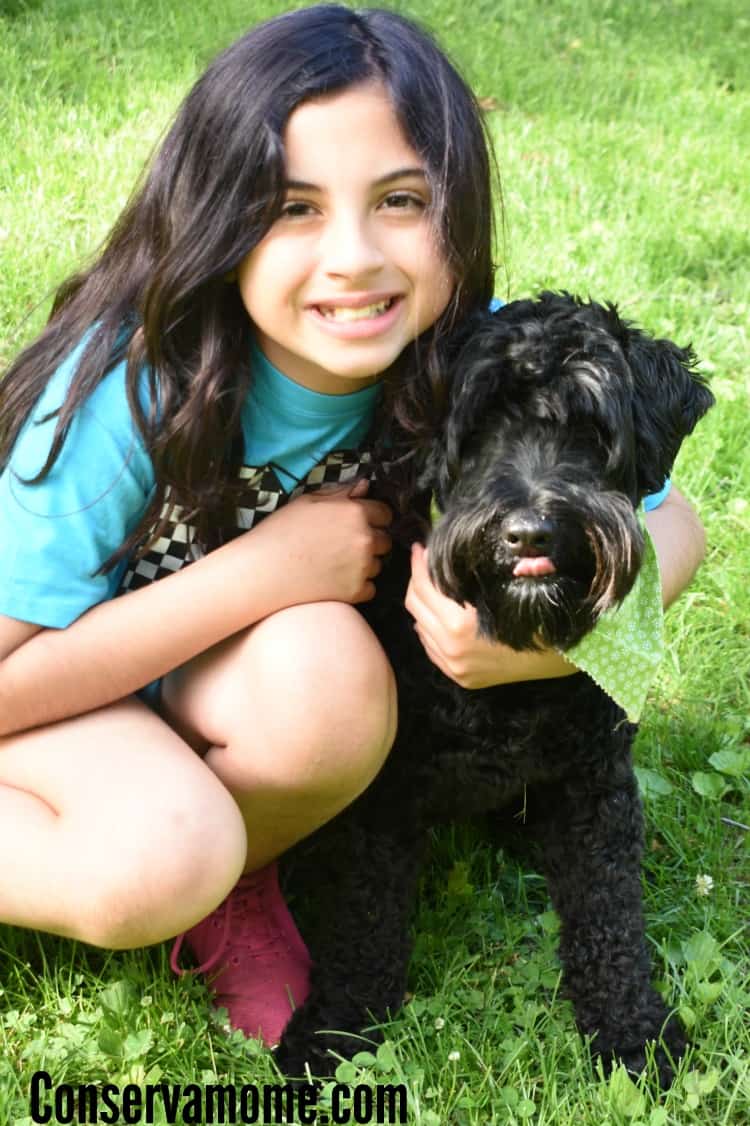 So it's important to stay extra vigilant to factors that might hurt your pet. I've compiled a list of Summertime safety tips for dogs. Check them out below to help keep your pup safe and sound all summer long!
1.Have Plenty of Fresh Water on hand: Dog's can't really talk (although Duke always manages to let us know what he wants). That being said they can easily get dehydrated, especially when it gets really hot! So make sure and have plenty of fresh water on hand to keep them safe from harm and properly hydrated.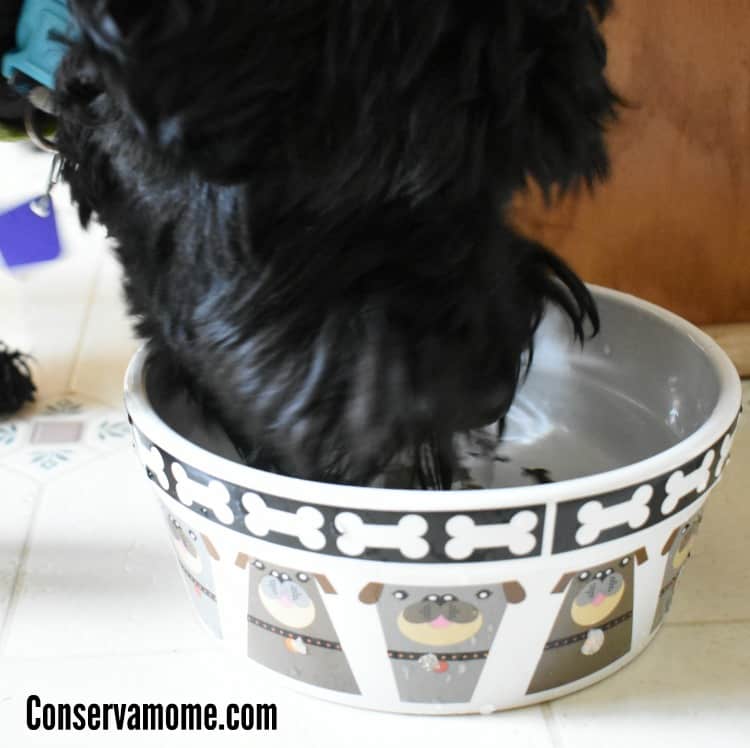 2.Don't assume they can all swim well. Speaking of water don't assume just because they can swim, that they can do it well. Never leave your dog near a body of water such as a pond or pool without supervision. If they fall in and can't swim back to the shore or ledge right away they might tire out and it could be fatal. So make sure they are safe and sound.
3.Keep your Dog cool: It get's hot outside during the summer so make sure there's always appropriate shade for them. Never leave your dog in a hot car. It usually goes up about 20 degrees from the outside temperature and it could take minutes to kill or severely injure them. So if you know you're going to be stopping and it's hot a day live your pup at home.
4. Keep your dog on a leash or fenced in if they like to wander: Duke is a runner and we know that if presented with the opportunity he'll bolt. So if his invisible fence isn't up we're sure to make sure he's safely on a leash. We are especially careful when we take him places he is unfamiliar with because if he gets lost he wouldn't know where to go. So if you're heading off to the beach, park or vacation, make sure and keep your dog safely on hand and don't take chances with their location.
5. Protect them from Fleas & Ticks: This is one of the most important ones because a flee or tick bite could get your furry friend very sick. Not only that ,they can bring them into your home making your family sick as well.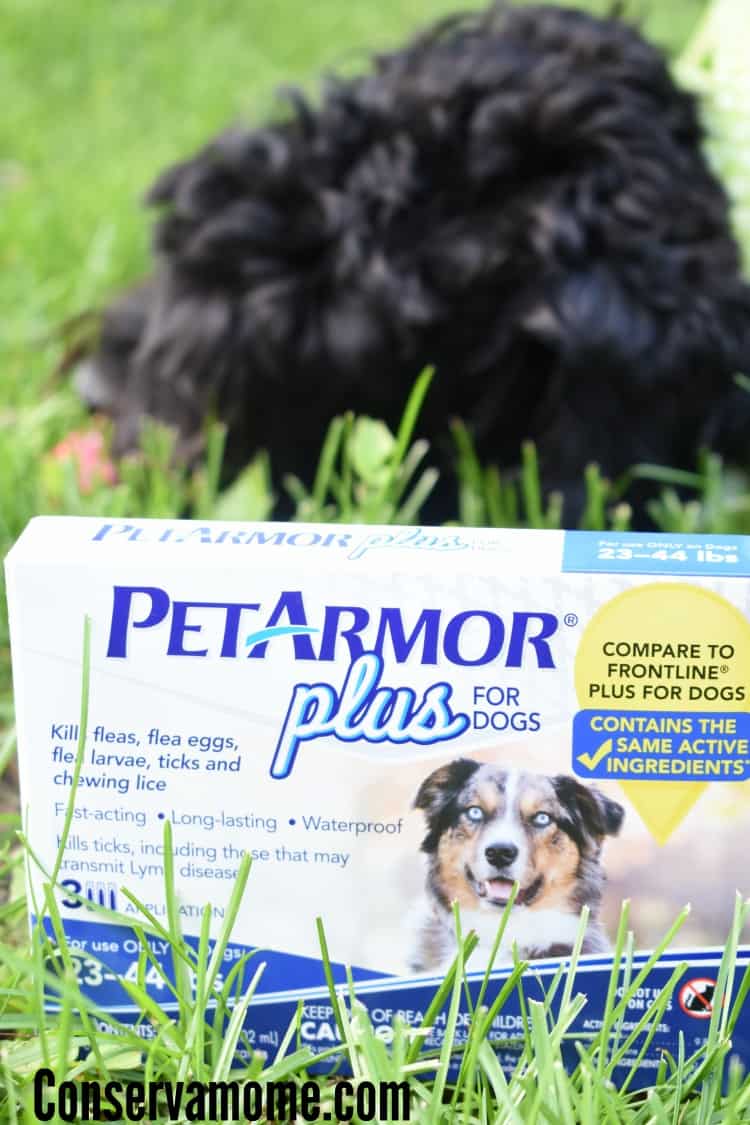 That's why it's important to head to Walmart to grab some PetArmor Plus because apart from the convenience of finding it at Walmart you're able to grab vet quality medicine at an affordable low price.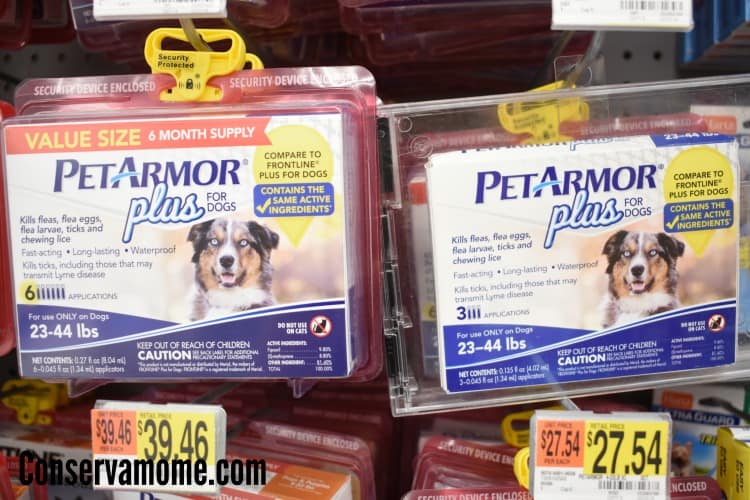 Best of all you can now keep your furry friend safe while saving with an ibotta offer at Walmart: $3 off PetArmor Plus for Dogs or Cats, 3ct. or $4 off PetArmor Plus for Dogs or Cats, 6ct. (Valid June – October)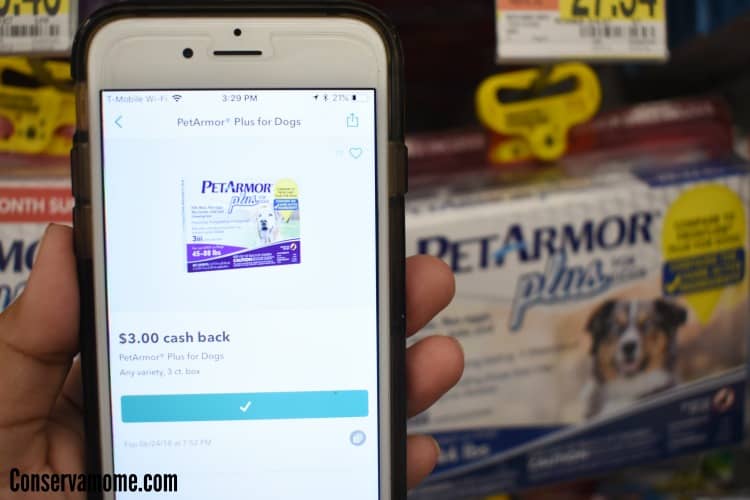 Because Duke is  such an important part of our lives we want to make sure we are able to enjoy all the fun outdoors with him without having to worry about things like fleas or ticks.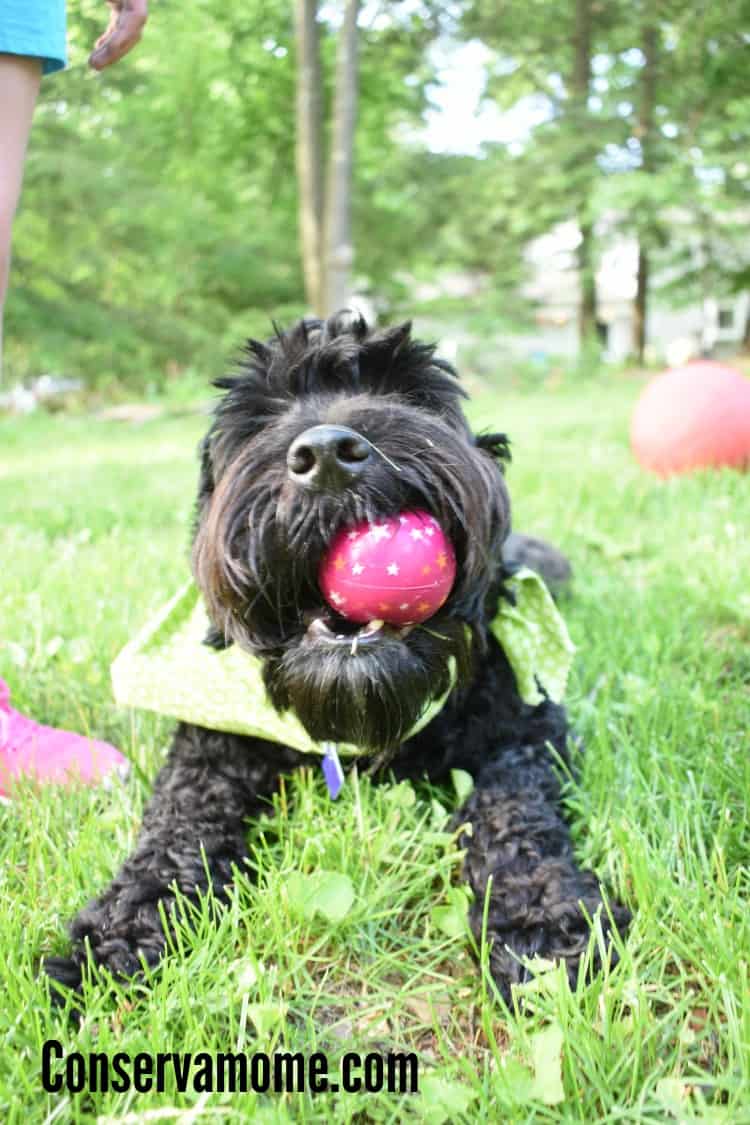 My kids love to play with him outside and they love it when he's joining in on their adventures and although fleas and ticks can be present year round,  in the warmer summer months when pets spend more time outdoors, it's even more important to protect your pets against pests.
Getting  fleas and/or ticks isn't a pet parent fail because let's face it, things happen. That being said,  PetArmor Plus (available at Walmart) can easily and affordably treat the problem and prevent future problems. Best of all  PetArmor Plus can be used for protection, prevention and/or treatment of fleas and ticks.Used as directed, PetArmor Plus can stop infestations and help prevent reinfestation. This fast-acting, waterproof formula helps break the flea life cycle by killing flea eggs and larvae for up to 12 weeks as well as kills ticks that may transmit Lyme disease.
PetArmor Plus wants to get the summer started right with an amazing sweepstakes!
Upload your pets picture to  win cool prizes!Ten winners will be randomly selected to each receive a "Vet Quality. Pet Approved" prize pack worth $450. So head over here and enter this fantastic sweepstakes to showcase your awesome cat or dog!
It's easy and fun and you could win a big prize for your fur friend!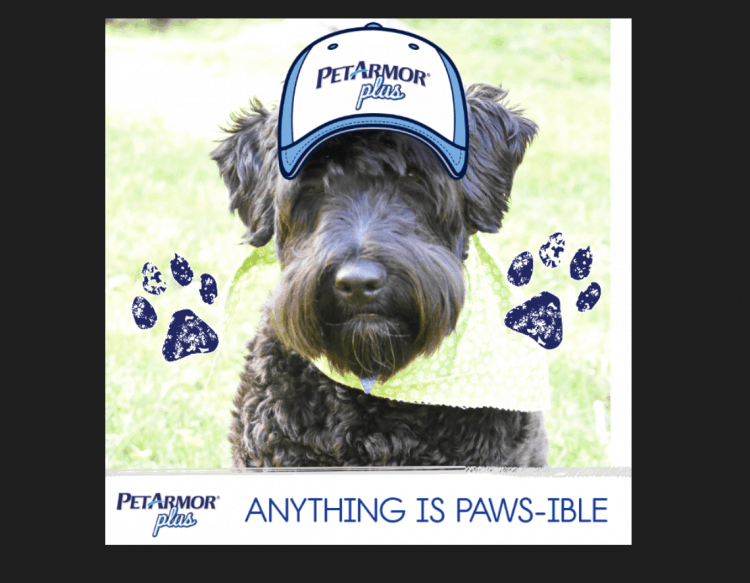 Don't forget to grab flea and tick protection for your cat or dog at Walmart and most important don't forget to save with this Ibotta coupon while doing so!