This St.Patrick's Day Themed Sensory Bottle Tutorial will give your little ones (or big ones) hours of soothing fun. Check out how easy it is to make this sensory bottle!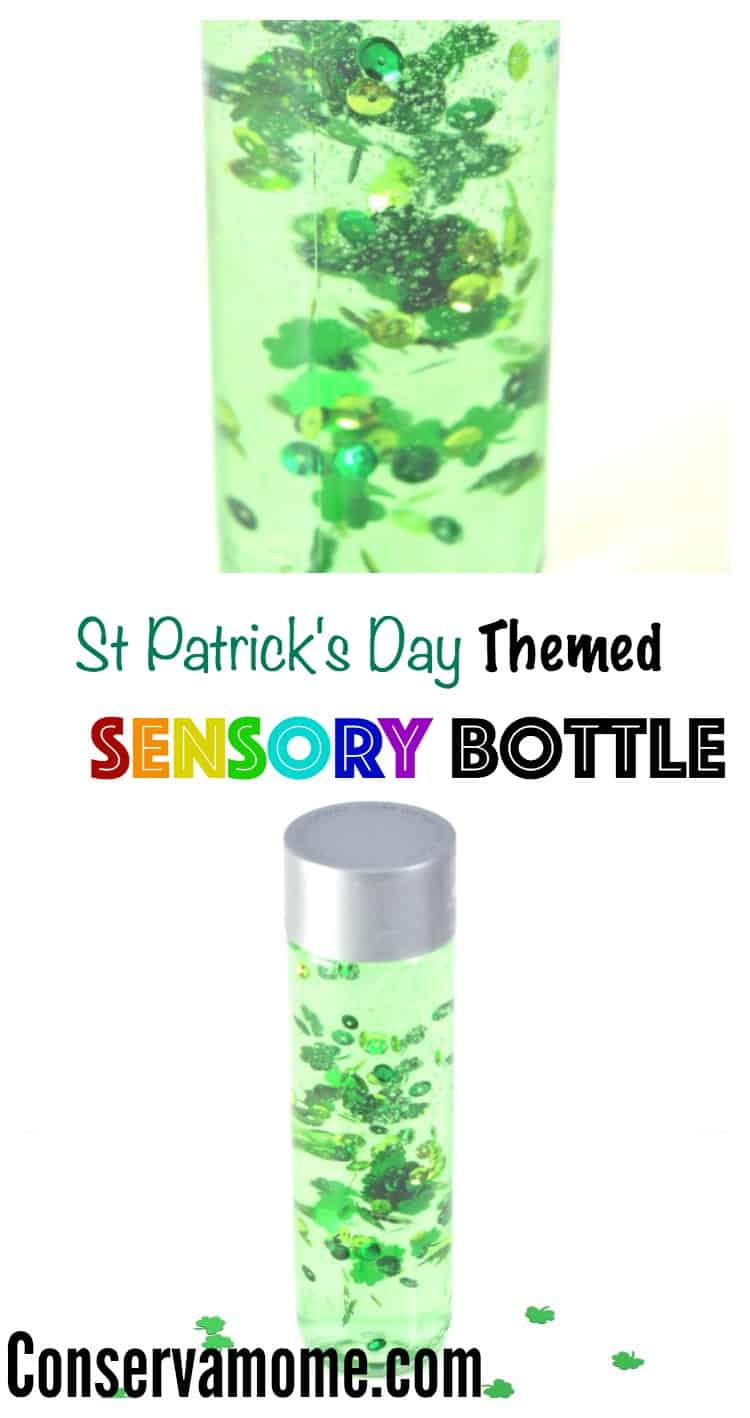 Sensory bottles are truly magical. These little bottles are an amazing tool for parents, caregivers and teachers. As the name describes they are great for calming down kids who are bored fidgety or in timeout. It's also a great tool for kids that are anxious or struggling with sensory overload.  I've used these many times with one of my girls who can sometimes get overwhelmed and anxious. Just a few minutes with her calming jar can help her get back to where she needs to be. These have really been a huge source of relief for many parents. That's why I have this great tutorial for a fun St.Patrick's day Themed Sensory bottle. This bottle is the perfect tie in to this fun holiday filled with all the calming effects of a sensory bottle.
Read on to find out how easy it is to make this fun and calming tool.

What you'll Need:
Voss water bottle
Green colored hand soap
Green colored dish soap
Shamrock confetti, green sequins, green beads and other small green decorations
Packing tape or super glue
Instructions:
Begin by removing the labels from the Voss water bottle. You can use rubbing alcohol to remove any sticky residue left behind.
Fill the bottle almost to the top with green colored hand soap. Just leave a few inches unfilled at the top of the bottle.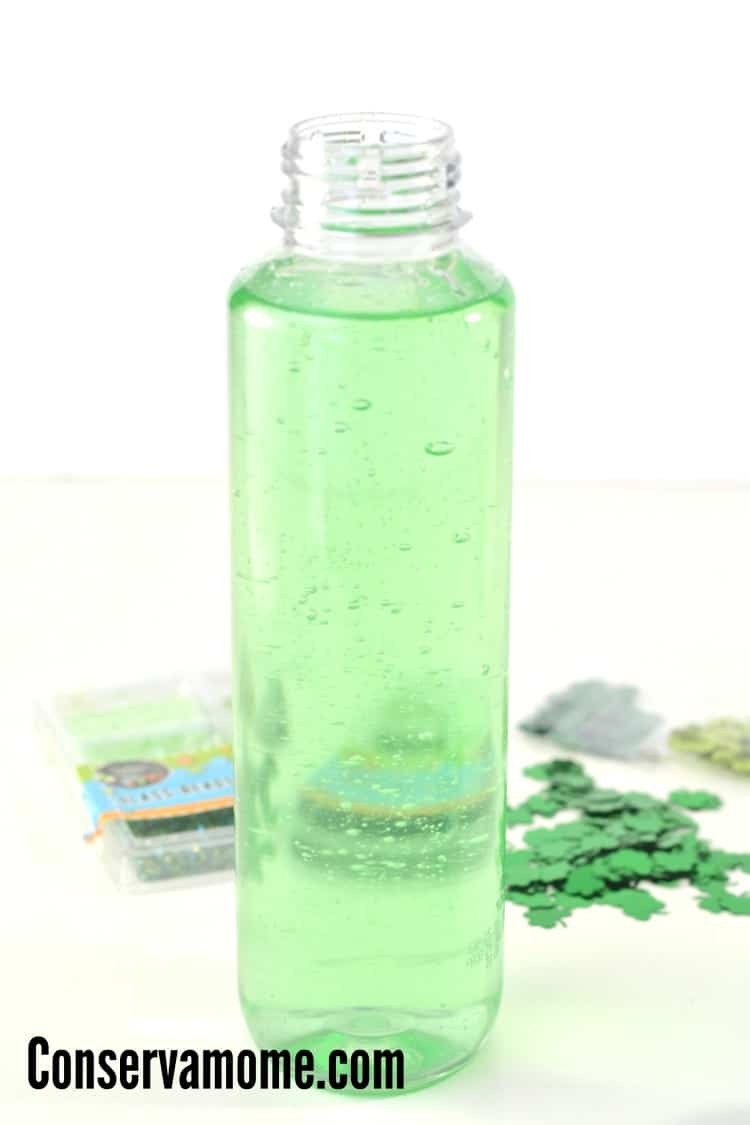 Put in your shamrock confetti, green sequins, green beads or any other small green decorations you might wish to use in the bottle.
Add a little bit of green liquid dish soap to the bottle.
Close the lid and see if you are happy with how fast or slow the objects in the bottle are moving. If they need some help getting started, you can use a small popsicle stick or skewer to swirl them around. If you want the movement to go faster, add a bit more dish soap. If you want it to go slower, add some more hand soap.
Once you have gotten the desired movement in the bottle, fill it to the very top with hand soap.
Use a piece of packing tape to seal the bottle closed. You can use super glue if you prefer, for a more secure hold.
This is a fun and easy tutorial that will provide some great emotional relief for your kido. Looking for another fun St.Patrick's day themed sensory project? Check out this Pot of Gold St. Patrick's day Slime recipe!