These St. Patrick Pretzel Snacks are the perfect treat for celebrating a day of luck and fun. Easy to make and simple, they're fun to just grab and go!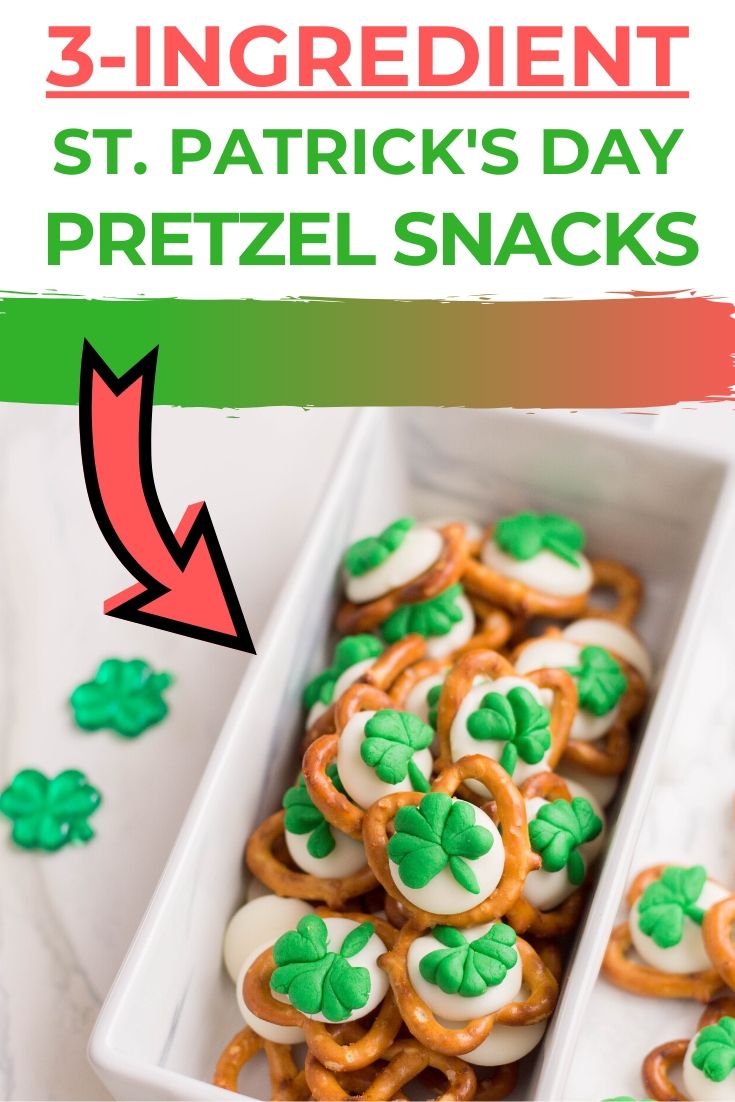 St. Patrick Pretzel Snacks
When it comes to certain holidays and school parties and lack of time, it's sometimes just nice to have a simple treat recipe on hand that you know you can make without issue. For me, it's these St. Patrick Pretzel Snacks.
Not only are they made using very few ingredients but they're done in a matter of moments, too. We like to whip these up together as a family because they're just a lot of fun to make.
Perfect for a family snack to celebrate the fun Irish holiday or easy enough to make an take to share with others. The hardest part about making these pretzel snacks is giving them up to share with everyone else!
If you're the room mom this year for the class party, don't forget about this St. Patty's day treat! With the perfect crunch and that touch of sweetness, these delicious bite-sized desserts are certain to be a hit!
St. Patrick's Pretzel Snacks
All you need to do to get started is to gather up all the simple ingredients listed below!
Supplies needed to make these St. Patrick's Pretzel Snacks
24 hard pretzels
24 white candy melts
2-3 oz. green rolling fondant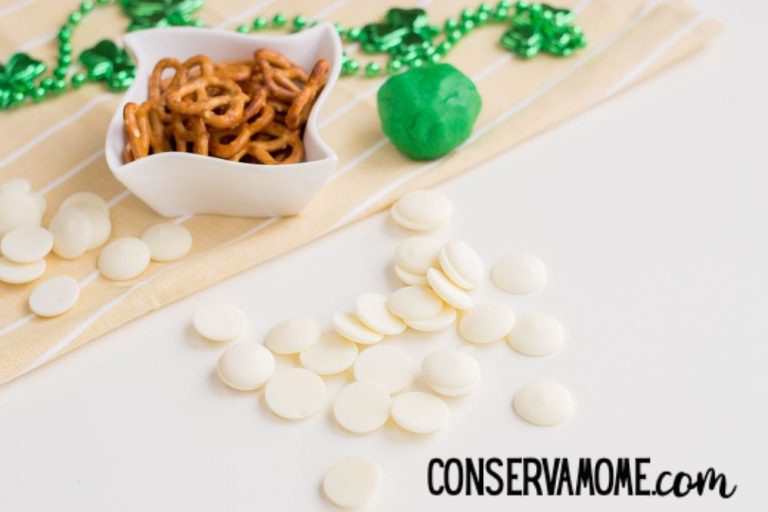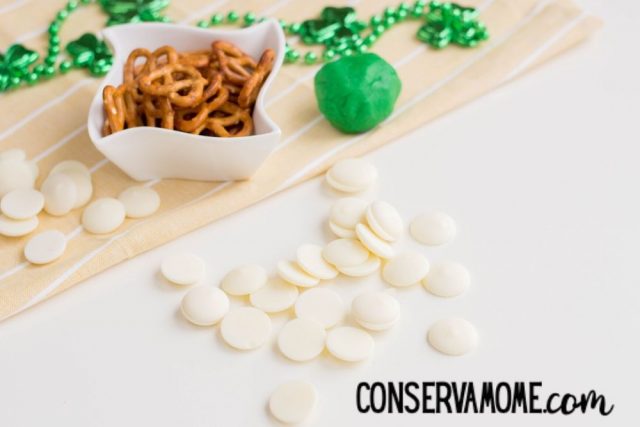 Directions for making these delicious St. Patrick's Pretzel Snacks
Line a baking sheet with parchment paper.
Spread out 24 pretzels on the lined baking sheet, placing one candy melt on each pretzel. Set aside.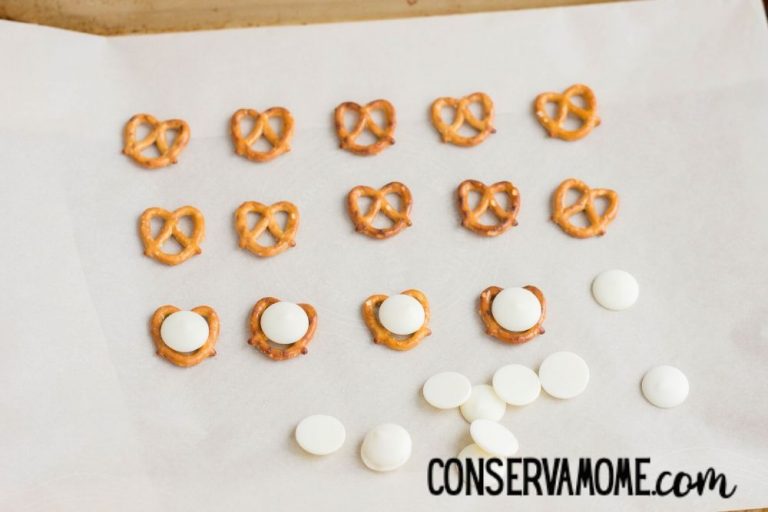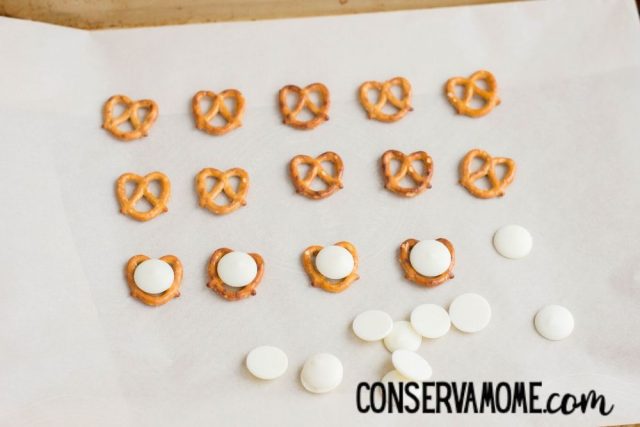 To shape a St. Patrick's clover out of fondant, do the following: roll out 6 spheres, about 1/4 of an inch thick.
Take two spheres and press them together, giving them a point on one end. This will create a heart shape. Repeat for the other 2 pairs of spheres.
Press the three fondant hearts together, with one in the center and the other two on the side, slightly angled.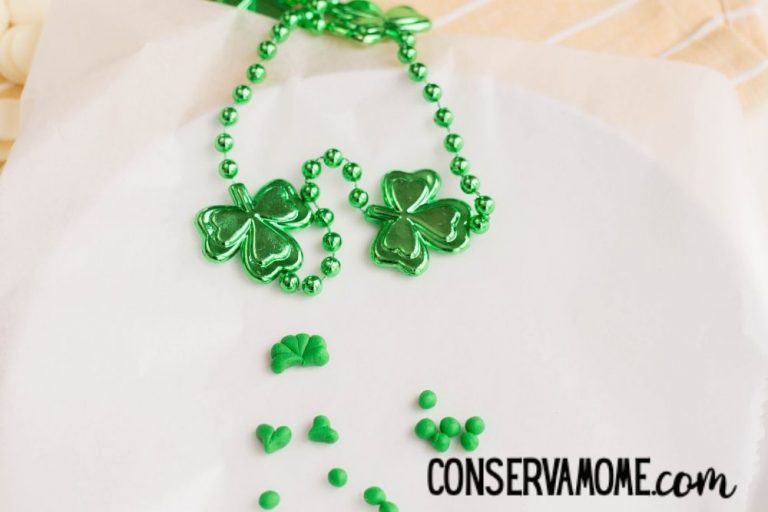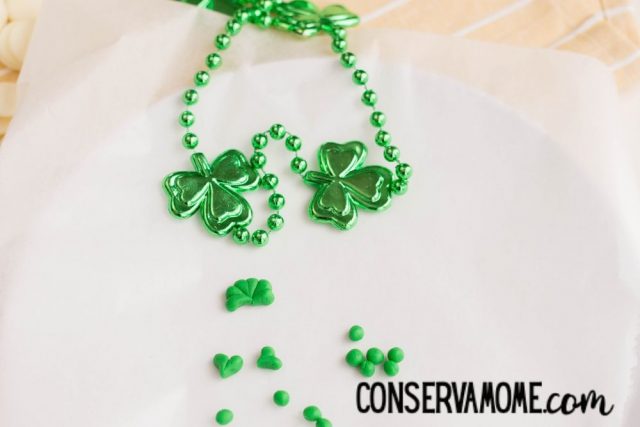 Repeat 24 times to have enough for your two dozen pretzels.
Roll out 24 additional ¼ inch fondant spheres, then roll them into little stubs.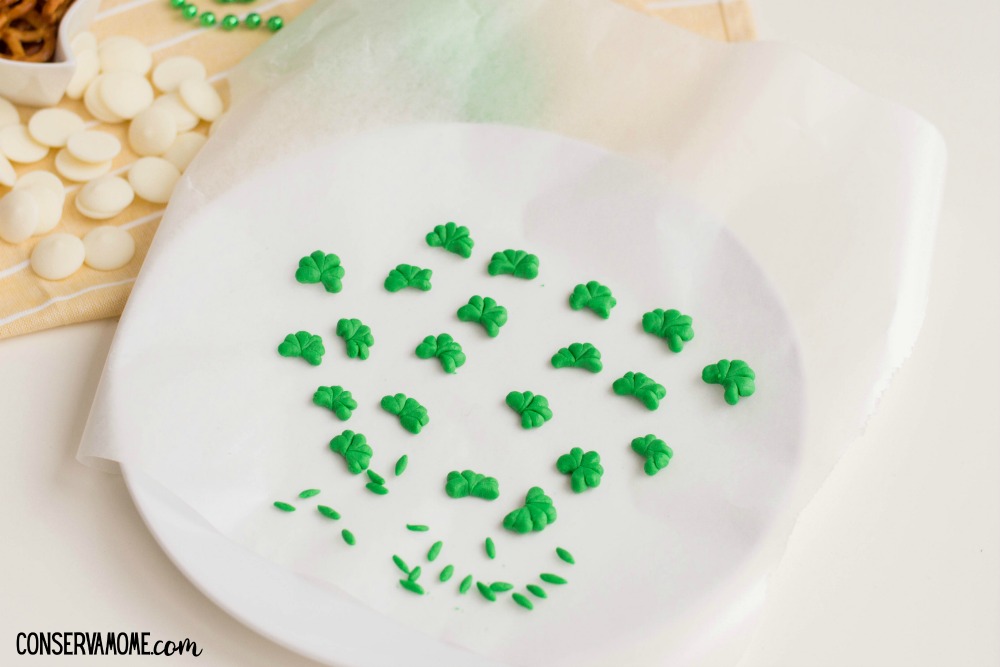 Set aside all of the fondant shapes while the pretzels bake.
Heat oven to 170 degrees F.
Place pan of pretzels and white candy melts into the oven and bake for 2 minutes.
While the white candy melts are still warm, gently add a fondant clover on top, followed by a green fondant stub (it will act as your clover's stem). Repeat for each pretzel.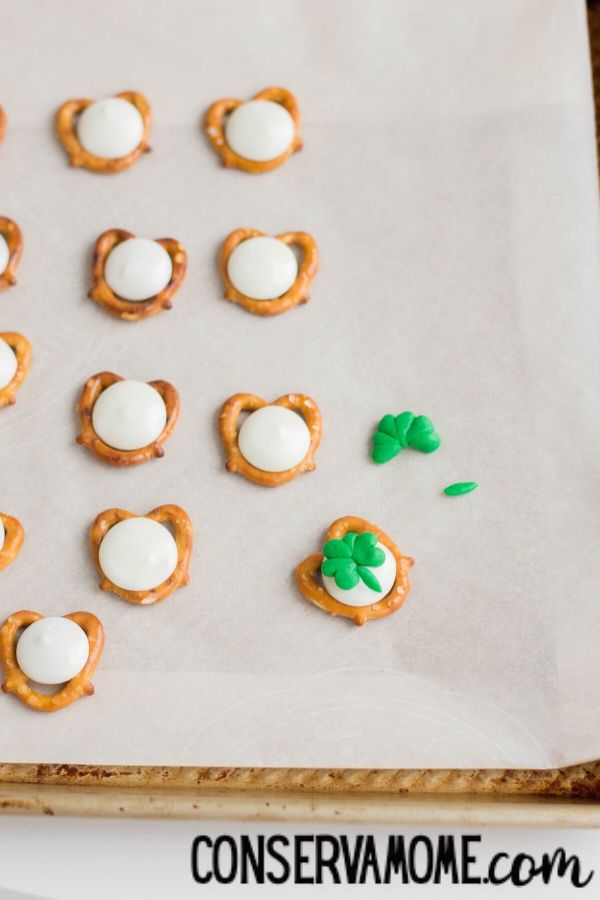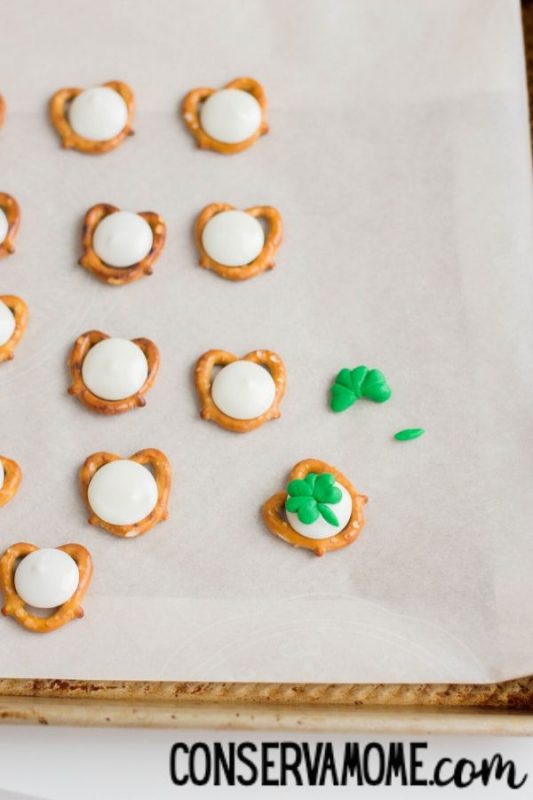 Allow the pretzel snacks to set for at least 20 minutes.
Serve and enjoy!
(Make certain to store them in a sealed bag or container or the pretzels will dry out and become soggy and soft very quickly! If you can't eat them all right away, you can even put them in your freezer for a short amount of time, too.)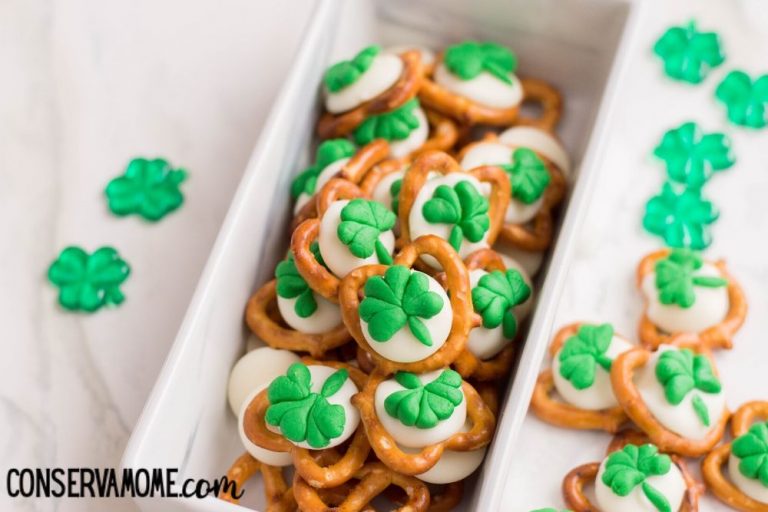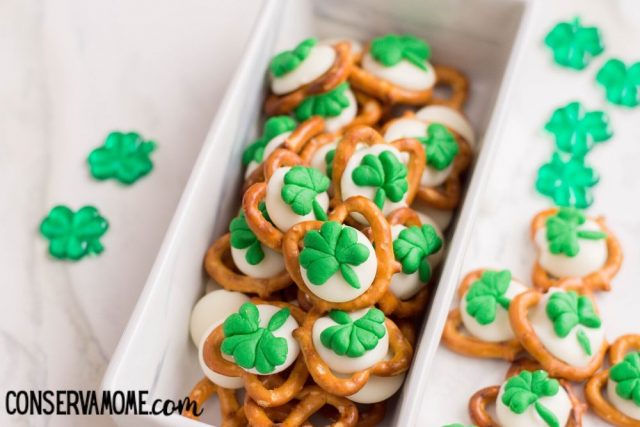 Are you looking for other fun St. Patrick's Day activities and treats?
Make certain that you don't miss out on our Pot of Gold St.Patrick's Day Slime Recipe or our delicious Pot-O-Gold Brownie Cupcakes!