These delicious Pot-O-Gold Brownie Cupcakes are the perfect St.Patrick's Day Dessert! will be a hit at any fun St.Patrick's day event. Made with deliciousness and filled with a magical surprise these will be a fun treat for everyone to enjoy.
Who wouldn't love to find a Pot-O-Gold? Although the probability is slim to none these Pot-O-Gold Brownie Cupcakes will be the next best thing. Using a delicious brownie base and homemade buttercream frosting (because let's face it, homemade is always tastier) your taste buds will think they hit the jackpot. This treat is so easy to make and it comes with a fun filling surprise to make these brownies a hit at any gathering.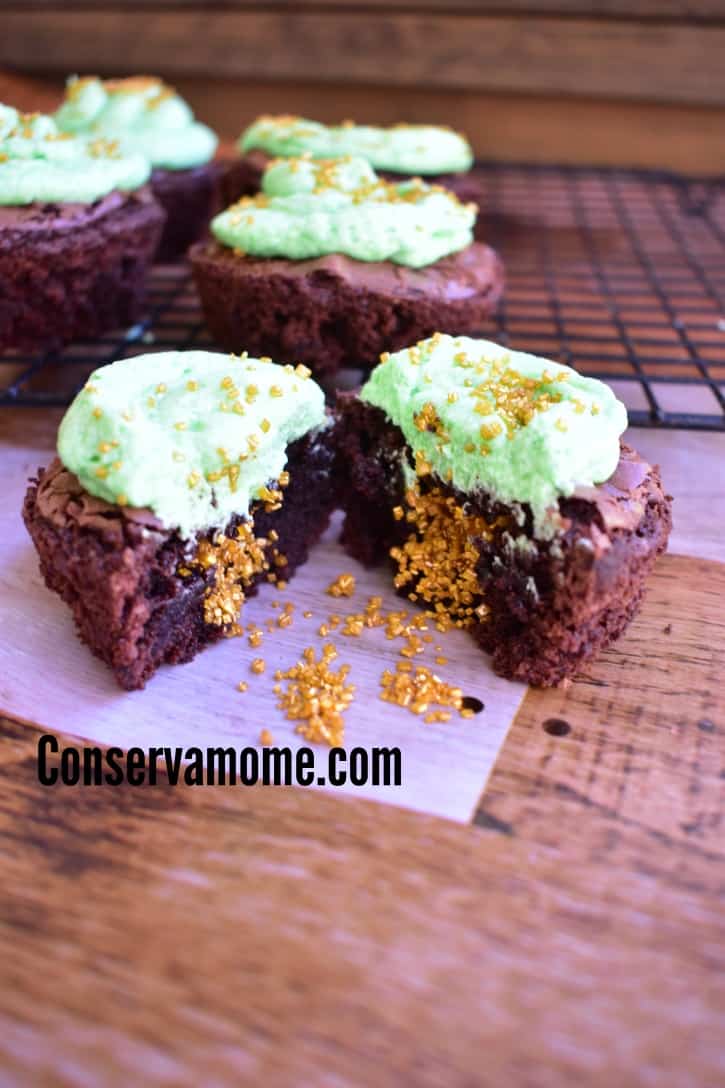 They are so easy to make yet look so picture perfect, people will think you spent hours working over a hot stove just to perfect these. But beware don't leave them laying around because chances are little leprechauns will leave you with only crumbs.
So check out this delicious recipe perfect for St.Patrick's Day or change it up for any fun holiday by changing up the frosting and sprinkle colors. The sky is the limit to what you can create with this delicious treat!
Ingredients
Brownie Mix
For Butter Cream Frosting
4 cups of powdered sugar
1 Cup (2 sticks) of Softened butter (we have used both salted and unsalted, but we normally use salted.)
2-3 teaspoons of vanilla
1-2 tablespoons of milk
To begin just follow your brownie recipe. Some brownie packages give you the option for cupcakes and some don't I went with a regular Wilton 6 Cupcake pan. Most brownie mixes will give you about 12 brownie cupcakes a box. If it doesn't include instructions I went with 23 minutes at 350degrees for the cupcakes and that worked perfectly.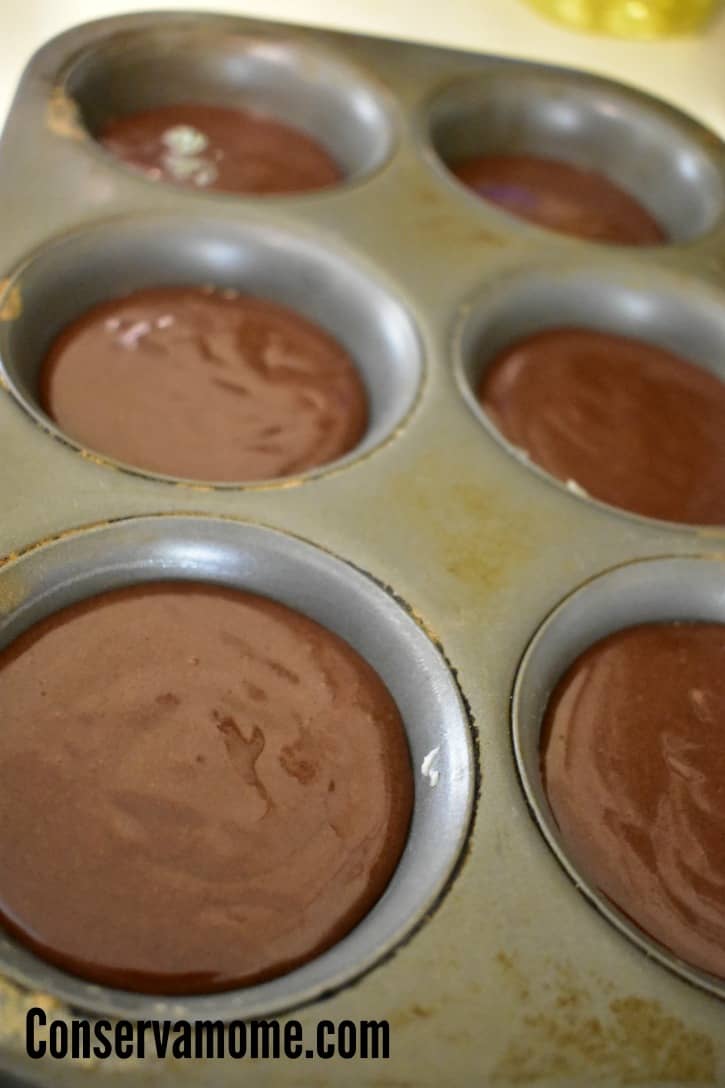 Make sure and grease the pan well because these guys will get stuck in there and may fall apart when trying to get them out (True story).
Once they've cooled down a bit let them finish cooling on a wire rack.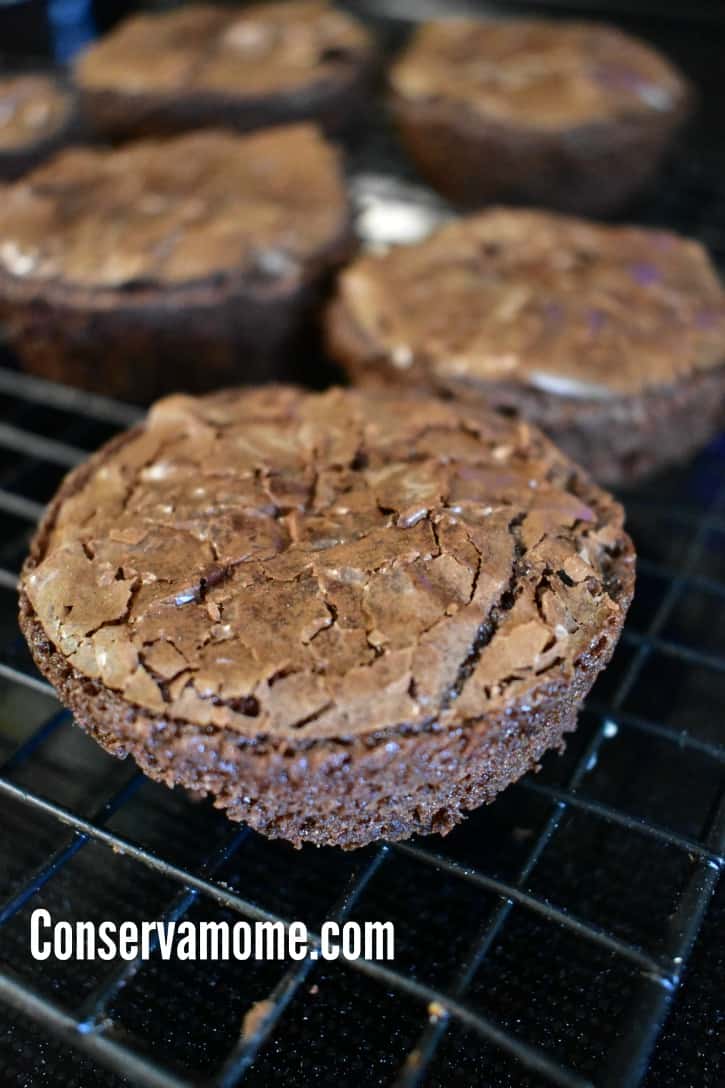 While they're cooling down go ahead and get the frosting started.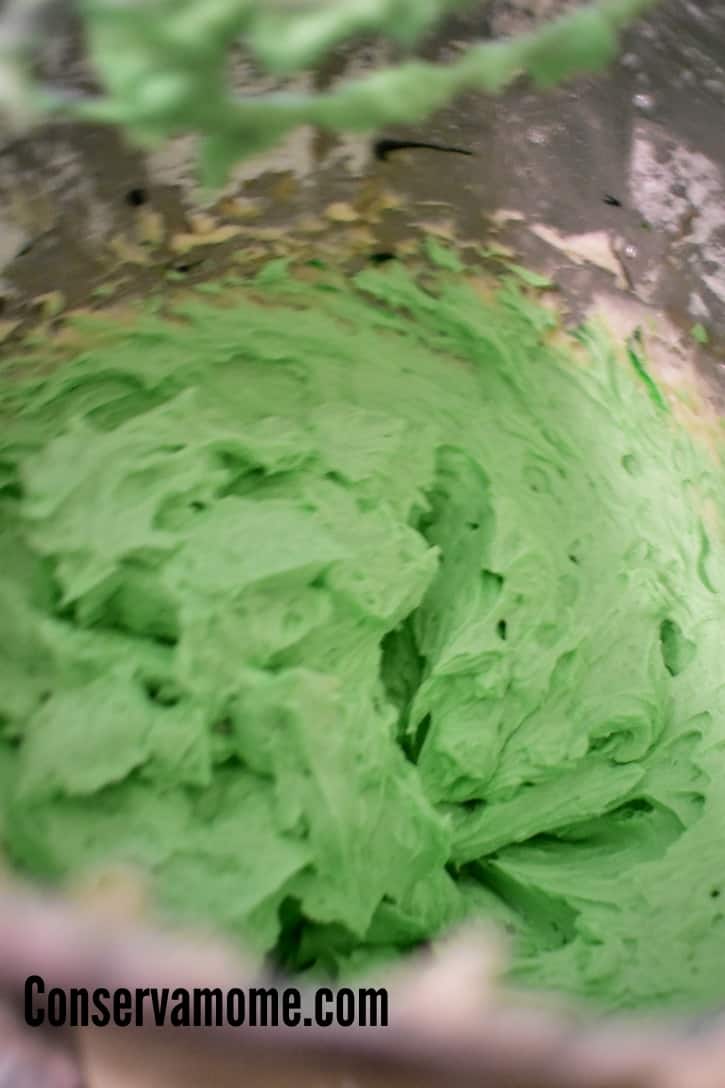 I know that many might opt for store bought frosting but homemade is so easy to make and oh so delicious!
Start off with 2 cups of powdered sugar and add the softened butter. Start mixing until it starts combining.
Then add vanilla and milk then continue adding powdered sugar slowly.
Keep the Milk on hand in case the frosting is too thick you can thin it down a bit.
Add a few drops of the gel food coloring until you get the desired green you like.
And Voila! You're done!
To get the surprise filling you will cut out a little piece of the middle of the brownie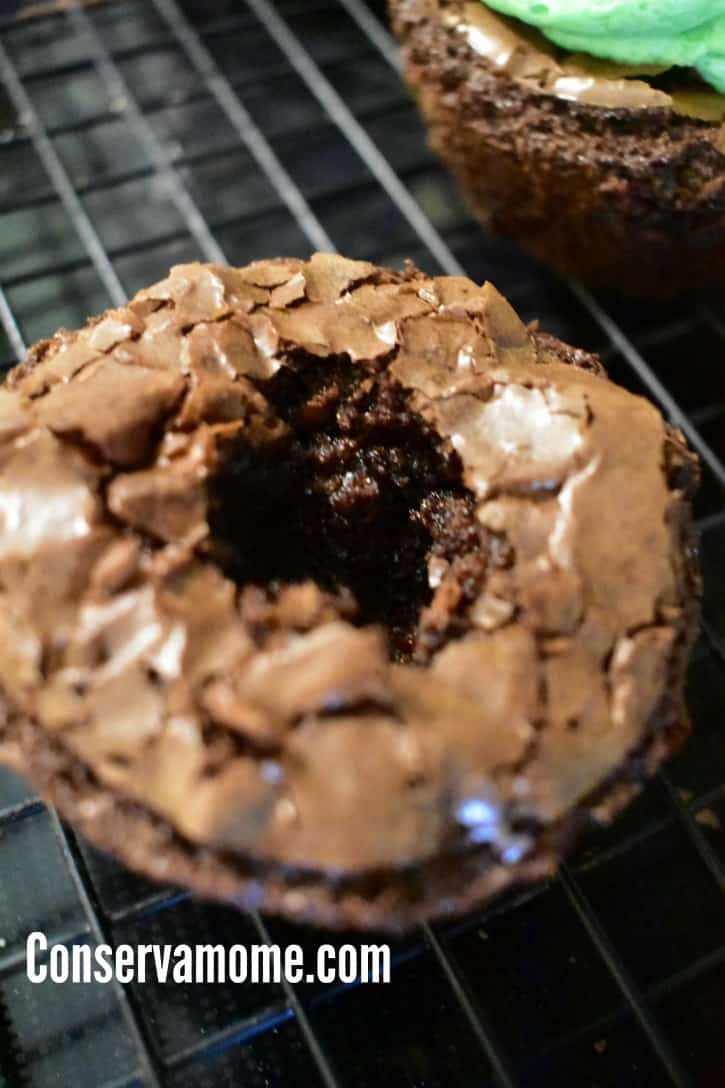 and fill with sprinkles.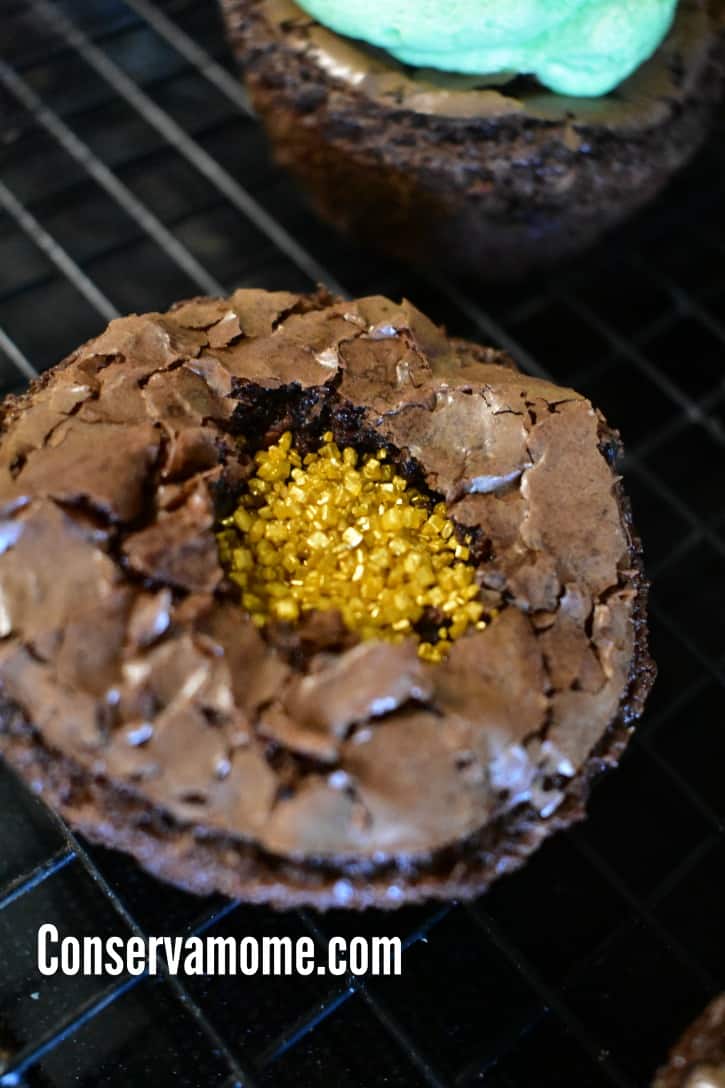 Cover as best you can the hole with the brownie filling you took out.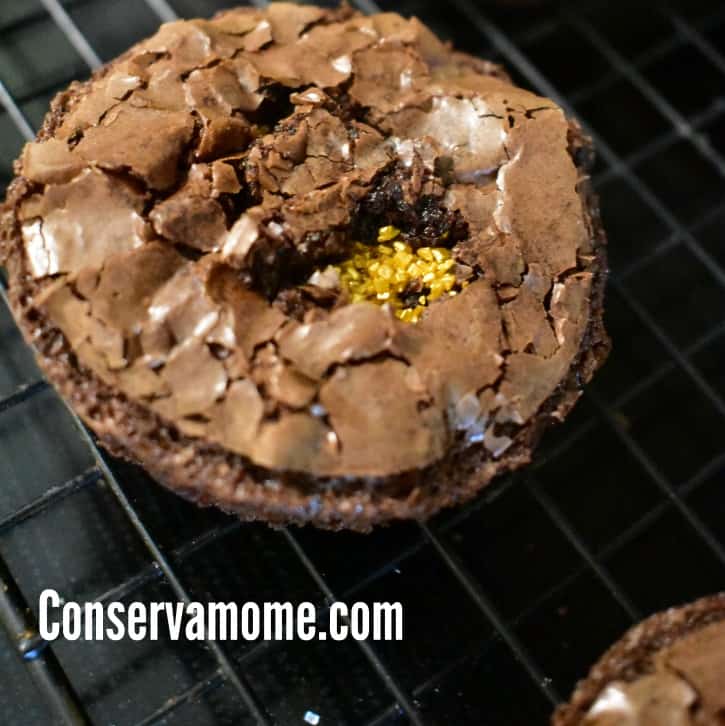 Finally use a frosting bag (or a plastic bag with the corner cut out) to frost the cupcakes. Adding the golden sprinkles to the top.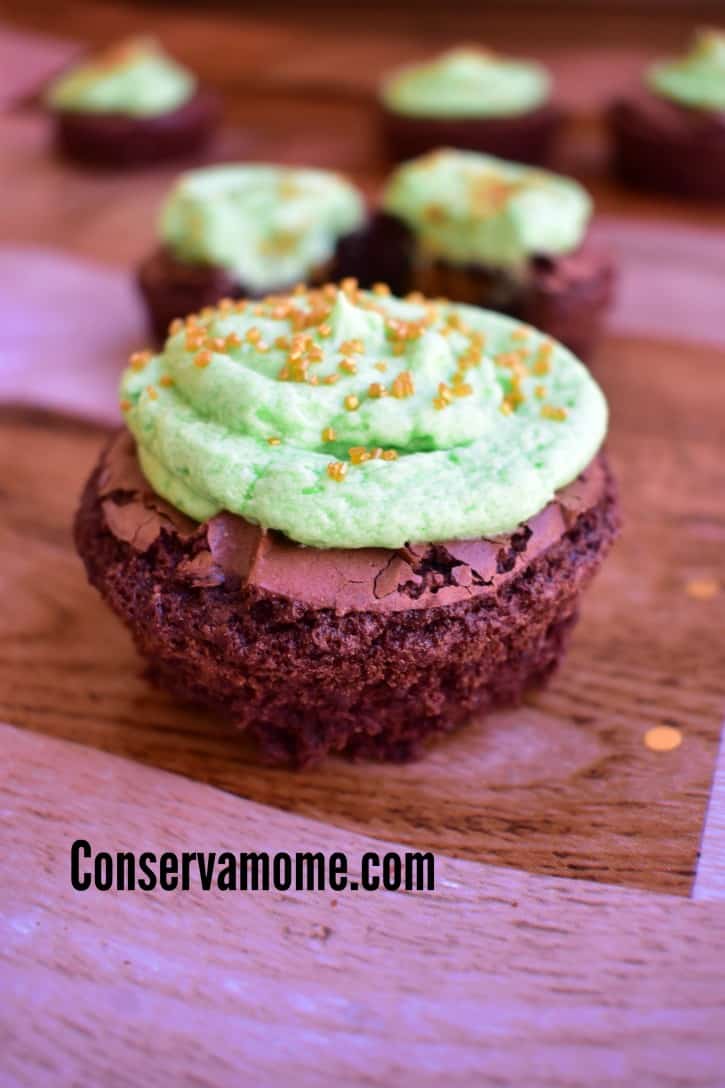 This is such a delicious treat filled with gorgeous gold sprinkles.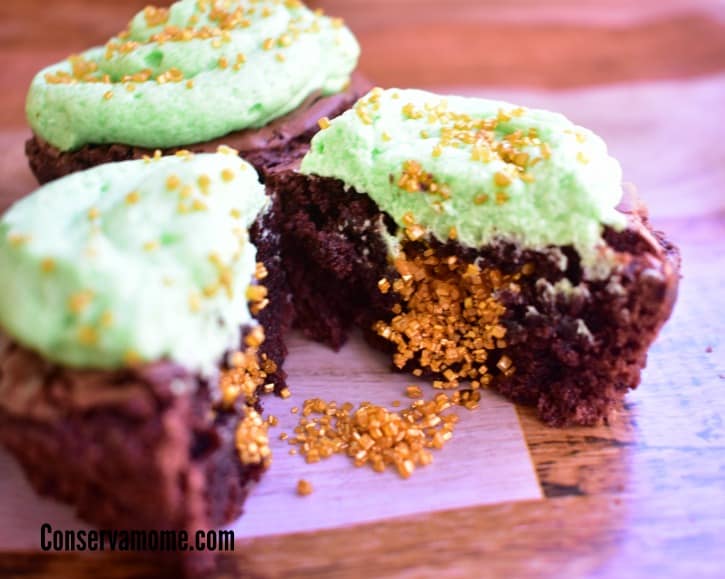 These will be the hit of any party or gathering.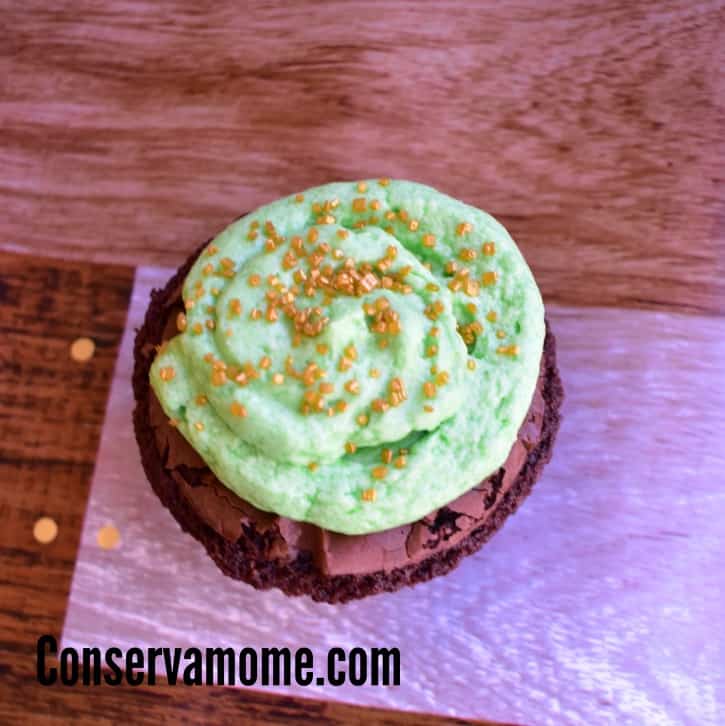 Save