Bring the fun of snow indoors with this fun snow painting snow sensory bin. It's a fun way to play with snow without worrying about bundling everyone up to play.

Snow Painting: Snow Sensory Bin
*This post contains affiliate links. That means that if you make a purchase after clicking on a link I may earn a small commission at no extra cost to you.
We've all probably had our fair share of snow. Although the kids can't get enough sometimes you can't go out to watch them while they play. That's what happens during the day when the older kids aren't around and my toddler wants to go out to play. Although I can go out sometimes life gets in the way. That's why I LOVE this Snow sensory bin activity. It allows my little guy to play with snow while not having to get him all bundled up.
This fun activity is perfect because it allows little ones to play while indoors. Best of all you can incorporate some great ideas with this snow sensory bin. For example include some of the following stories:

Or How about no cook snowflake themed fudge! There are some great things you can do all while making a cold winter's day fun.
Have the kids make it a snow winter wonderland with some fun animals:

What you'll need to make a snow sensory bin:
Food coloring (red, yellow, green, blue)
Water
Cups
Tray
Scoop
spoon/spatula
Fresh snow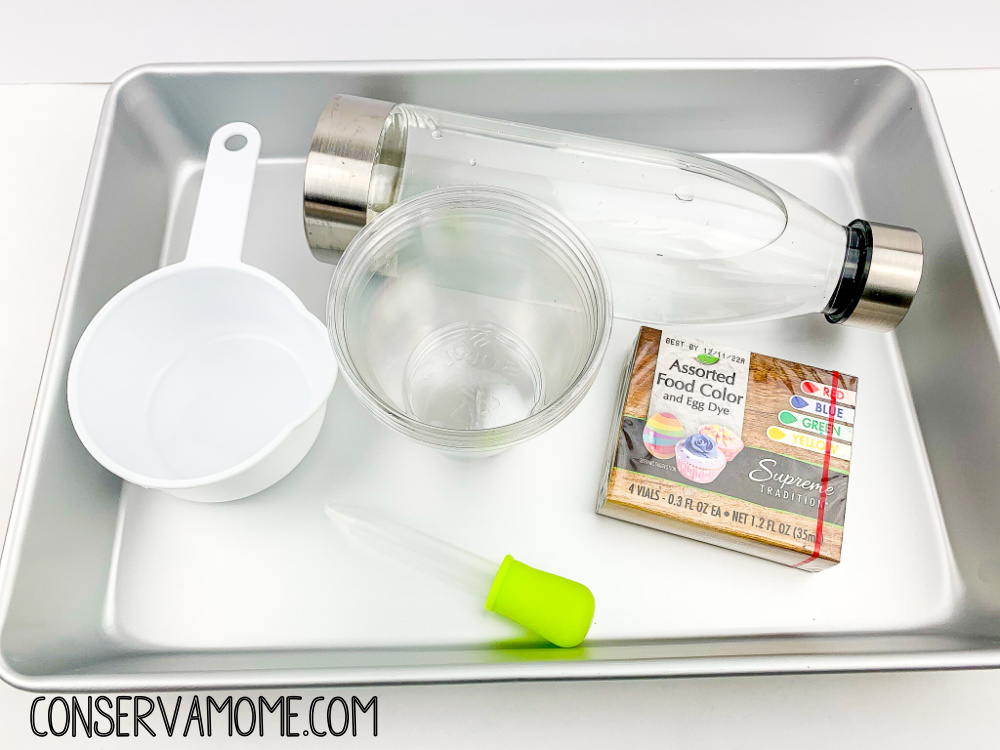 Directions:
Fill cups with water about ½ way full.
Add 2-3 drops of food coloring to each cup of water. Stir well.
Fill a tray with fresh snow using the scoop. Even out the snow with a spoon.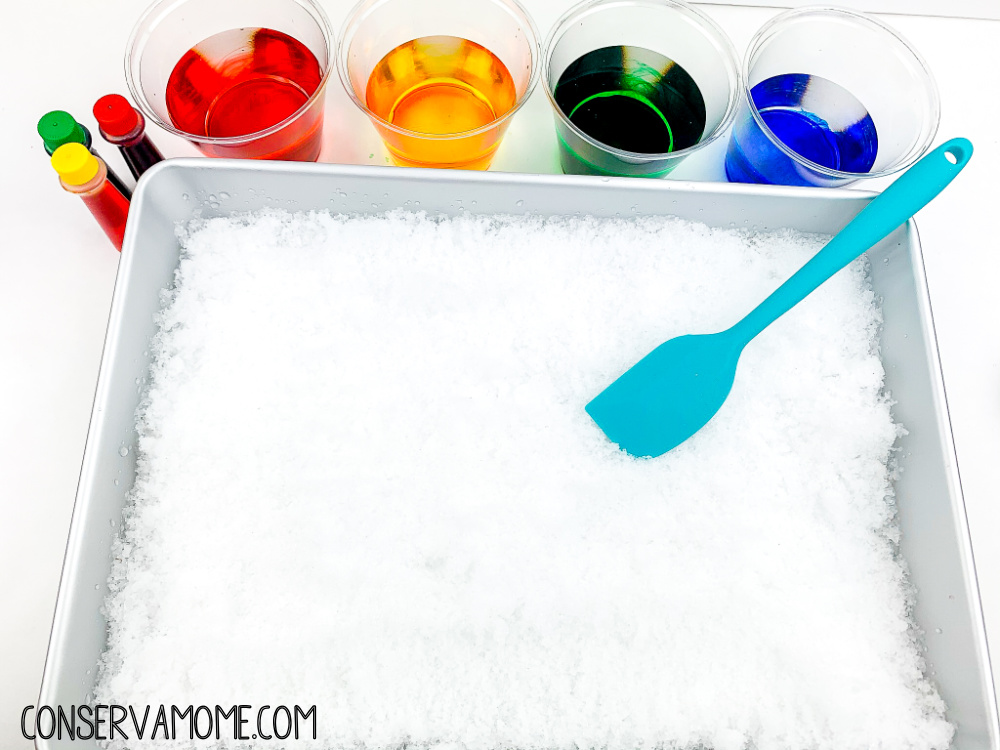 Bring indoors and set up a play area for the child.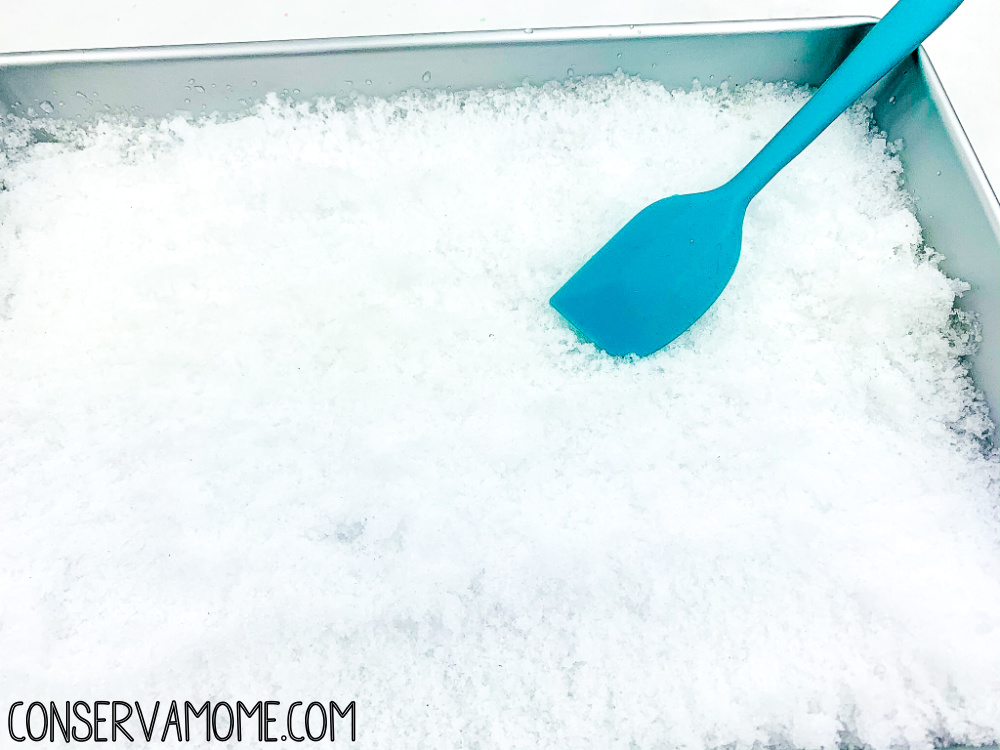 Set the cups of colored water next to the tray.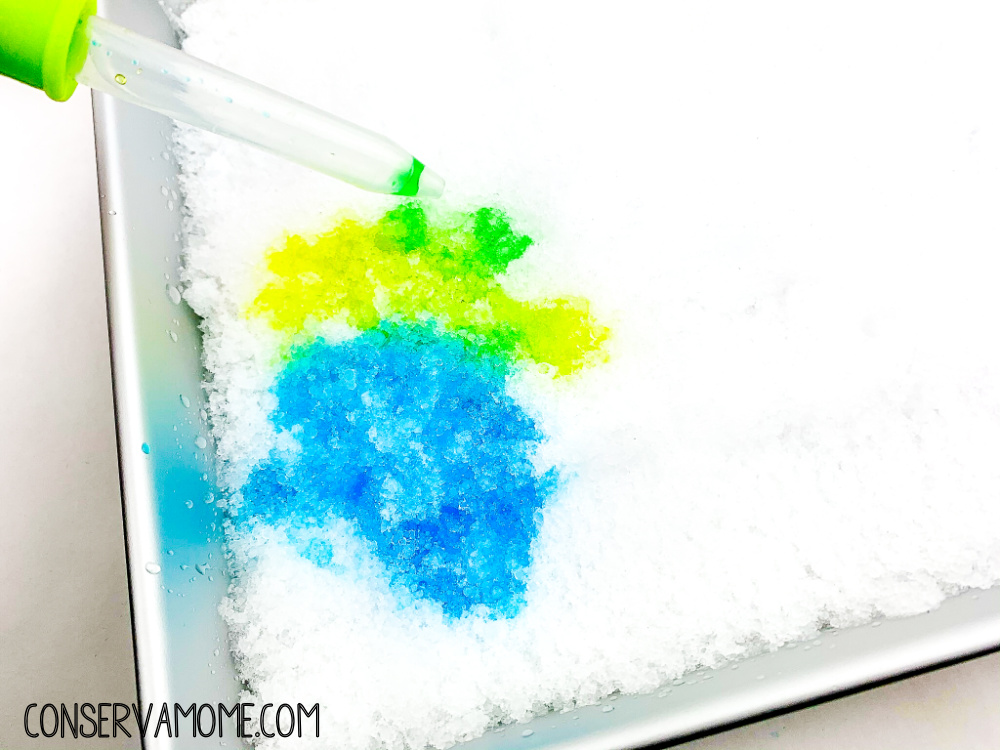 Have the child add water to the dropper and "color" the snow with the colored water.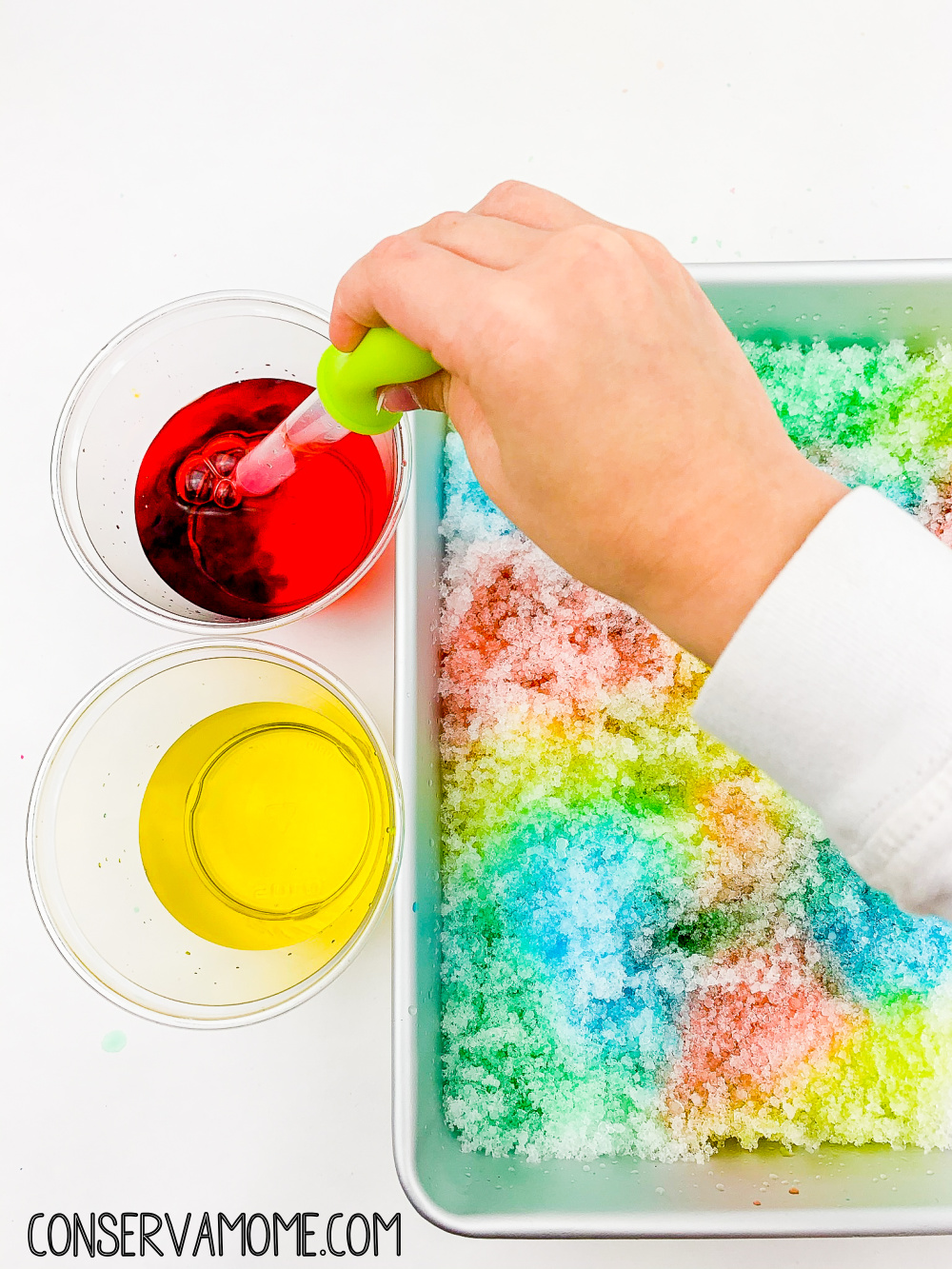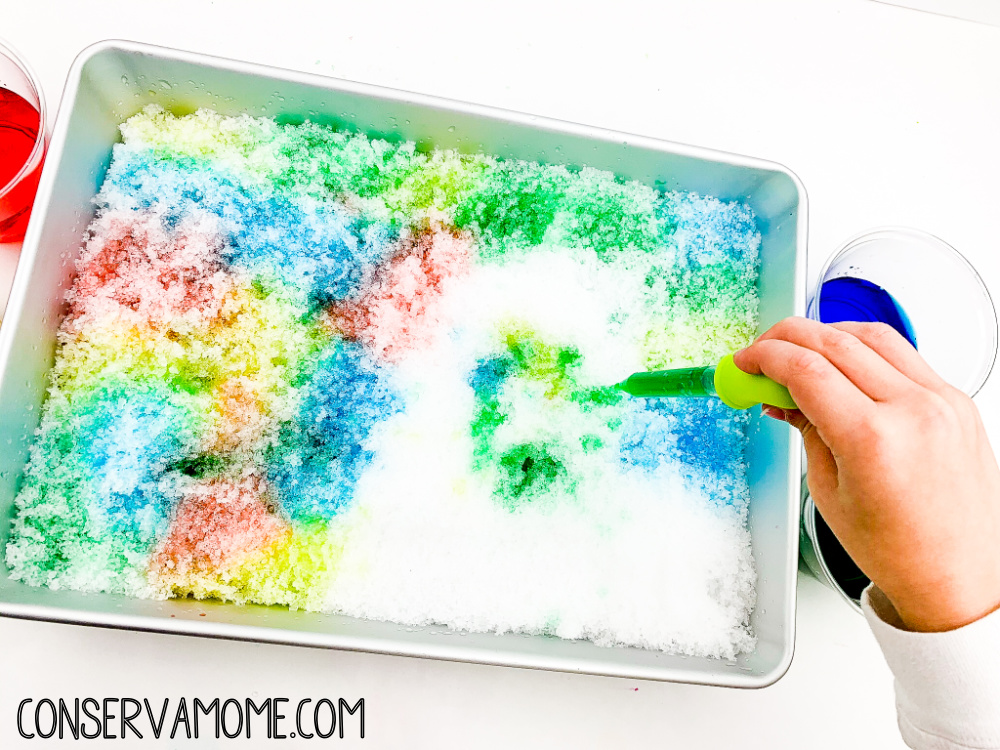 Complete this until the entire tray is covered!
Use a spoon or a spatula to play with the colored snow.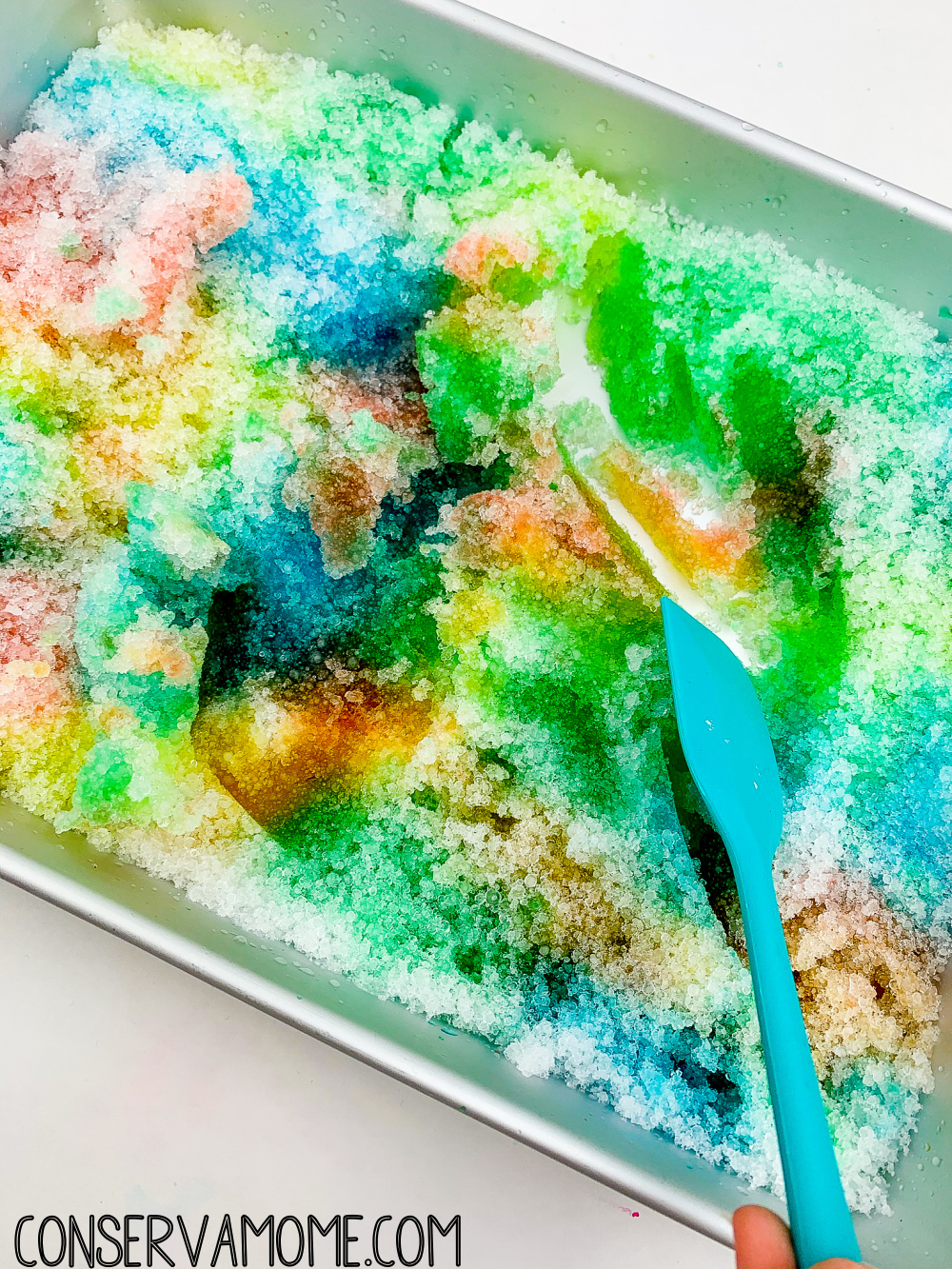 It's a fun sensory bin they can play with without having to go outside in the cold weather.
Your little ones can even add toys to the bin to play with making this perfect sensory play fun!
Looking for some more snow fun? Check out how to make Snow Spray paint.