Check out why the Sharingland Space Odyssey Premium Playhouse is the perfect toy to awaken your little one's sense of adventure and imagination.  I received this product free of charge in exchange for my honest review. All opinions are entirely my own.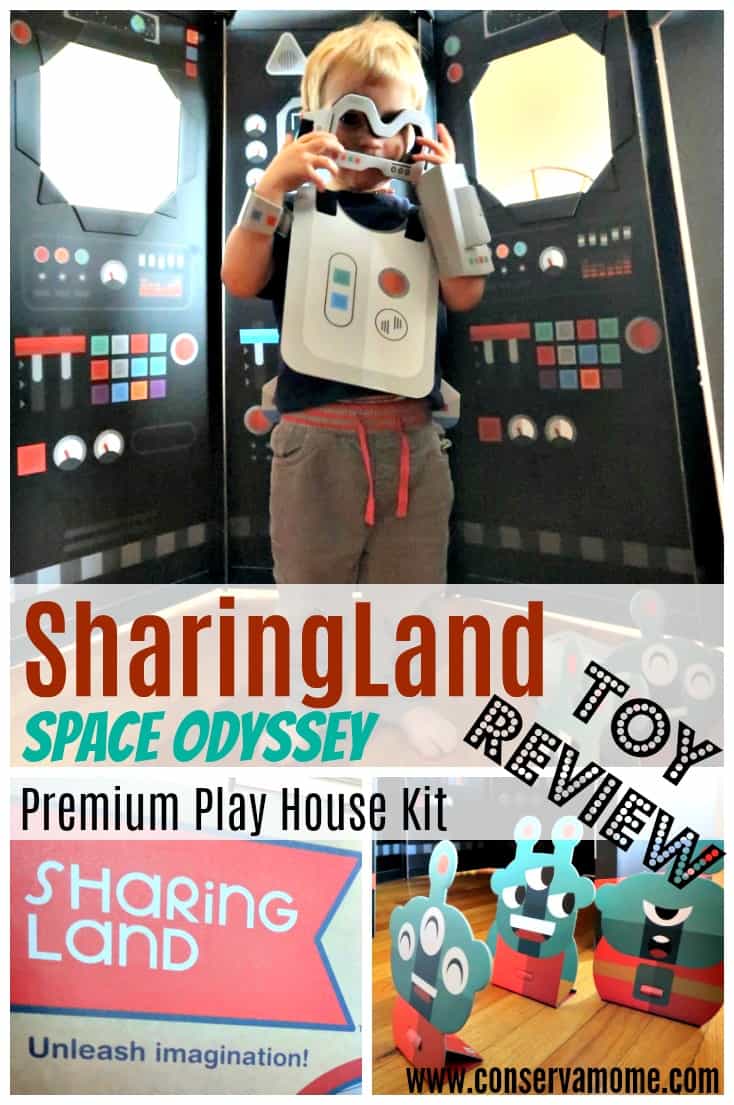 Sharingland is a company that cares about imagination, collaborative play, and sustainability. If you're looking for a unique gift for a child in you're life then I'm so glad you're reading this. Sharingland has taken the cardobard box of our childhoods and evolved it into a beautiful masterpiece. The Sharingland Space Odyssey Premium Playhouse Kit is certainly unique and certainly worth every penny. I'm so excited to tell you all about it.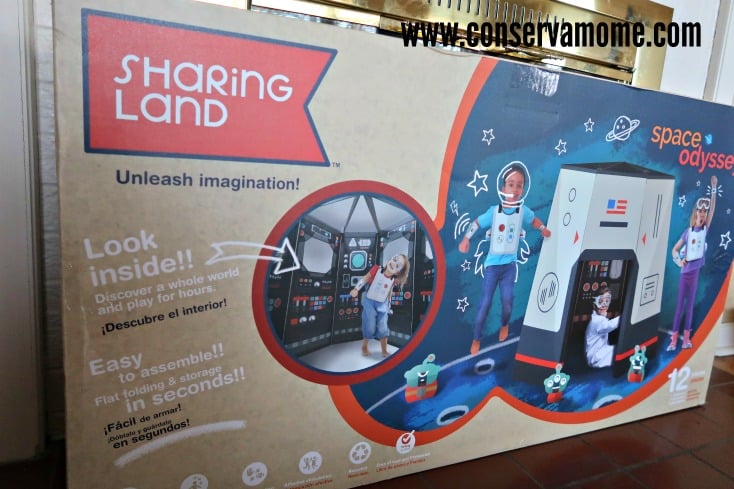 I set the Sharing Land Space Odyssey Premium Playhouse up while my [nearly three year old] son was taking his afternoon snooze. I wish I had a picture of the exact moment he rounded the corner and saw a spaceship in his living room.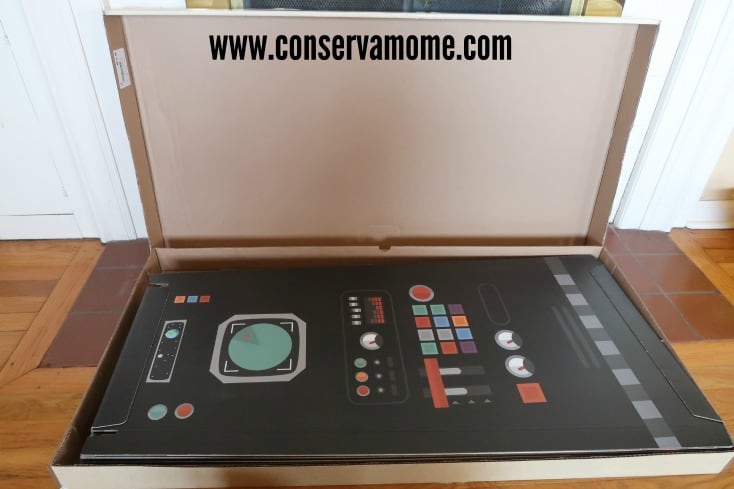 This kit comes in a flat box (perfect for gift wrapping) and includes everything you need to construct the playhouse. The set up is really minimal but when it came time to put on the top supports I was very glad for the assistance of another adult. The instructions were pictures only and for my word loving brain that was a little hard. The playhouse and all of the accessories are made of very sturdy cardboard which is wonderful when it comes to rough and tumble playtime but it's a little tricky when it comes to actually setting up the playhouse.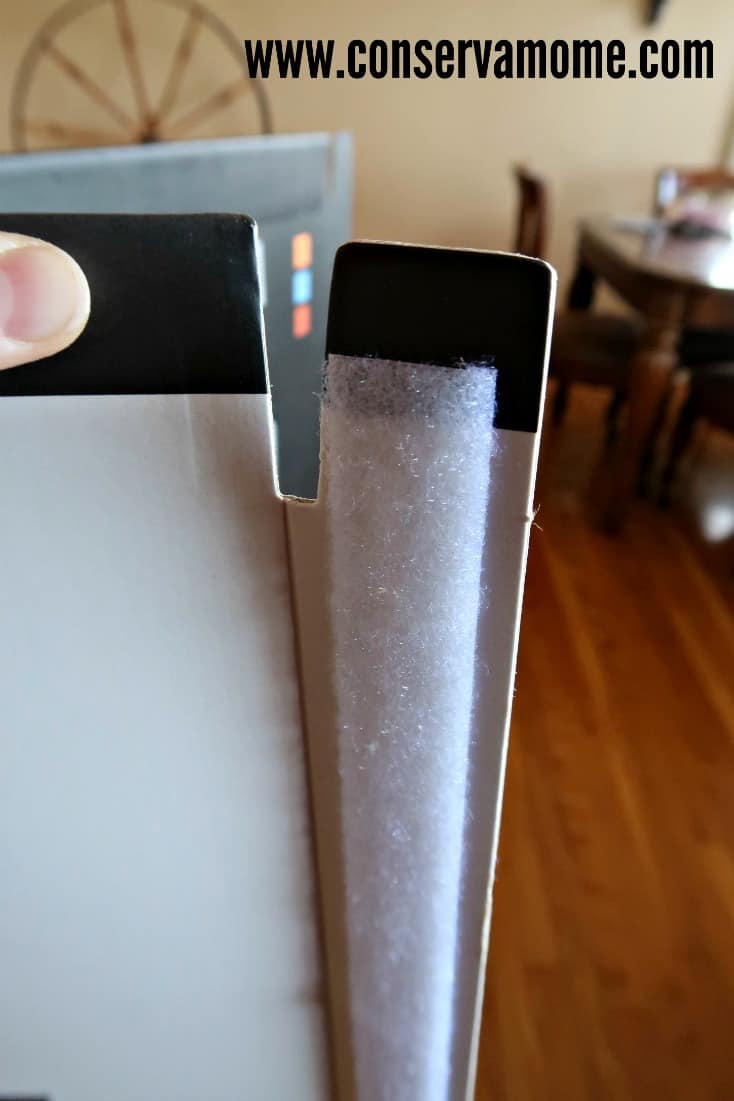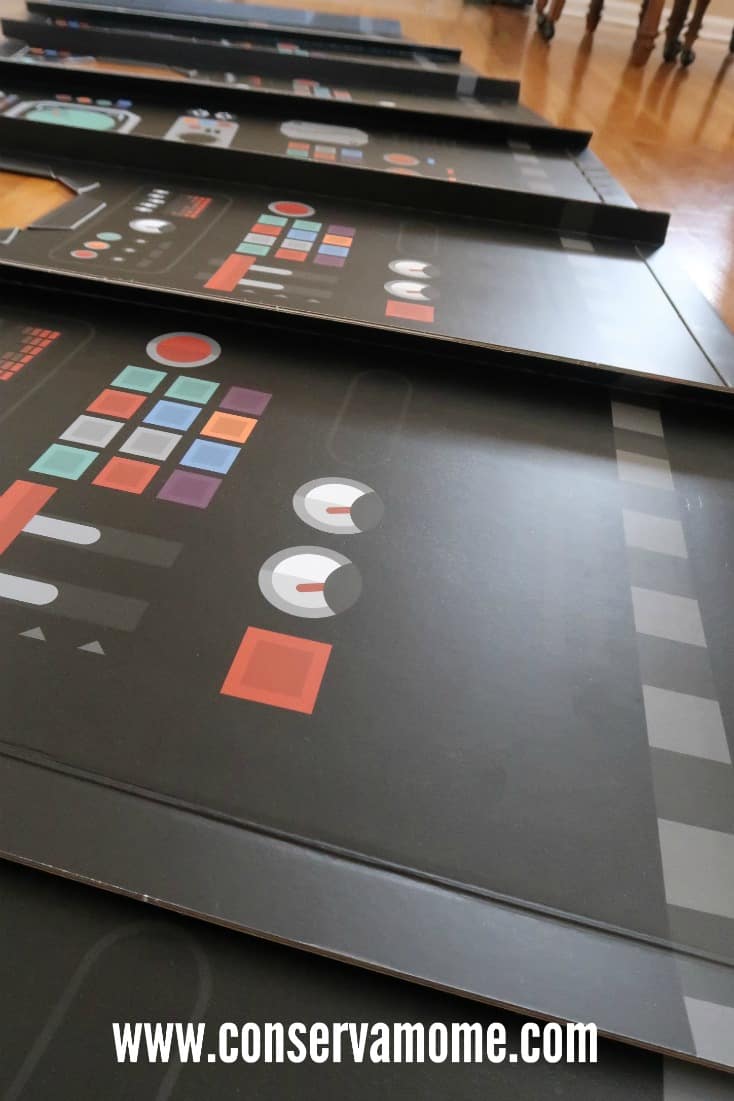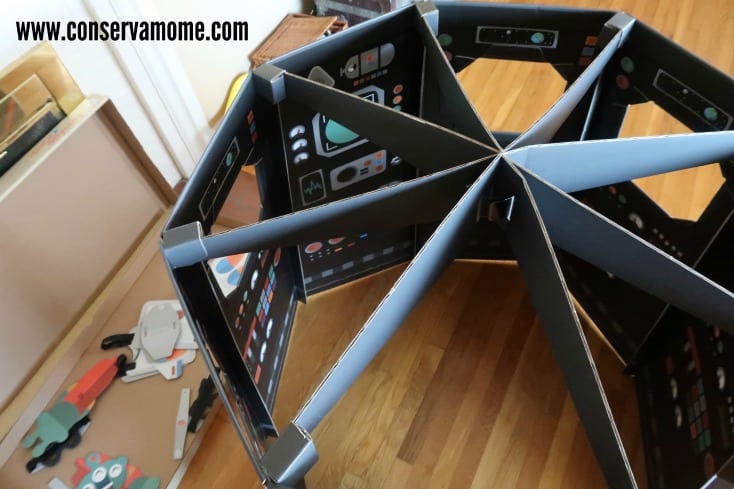 The accessories for the Sharingland Space Odyssey Premium Playhouse are very cute. This kit comes with two astronaut jet packs, two goggles, two sets of arm bands, and three aliens. One of my favorite things about the accessories is that they are made so that adults can wear them too. In fact, I have spent several hours already exploring the galaxy with my little guy.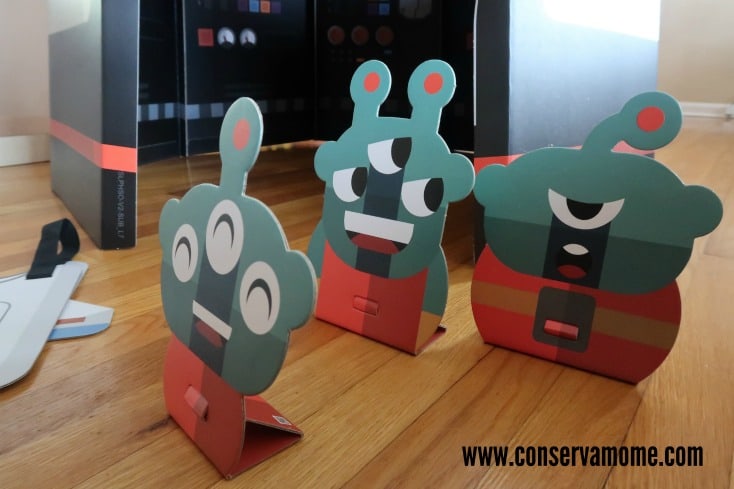 The inside of the playhouse has dials and controls in bright colors so while your child is making a lunar landing they can also practice colors, patterns, and other sensory skills.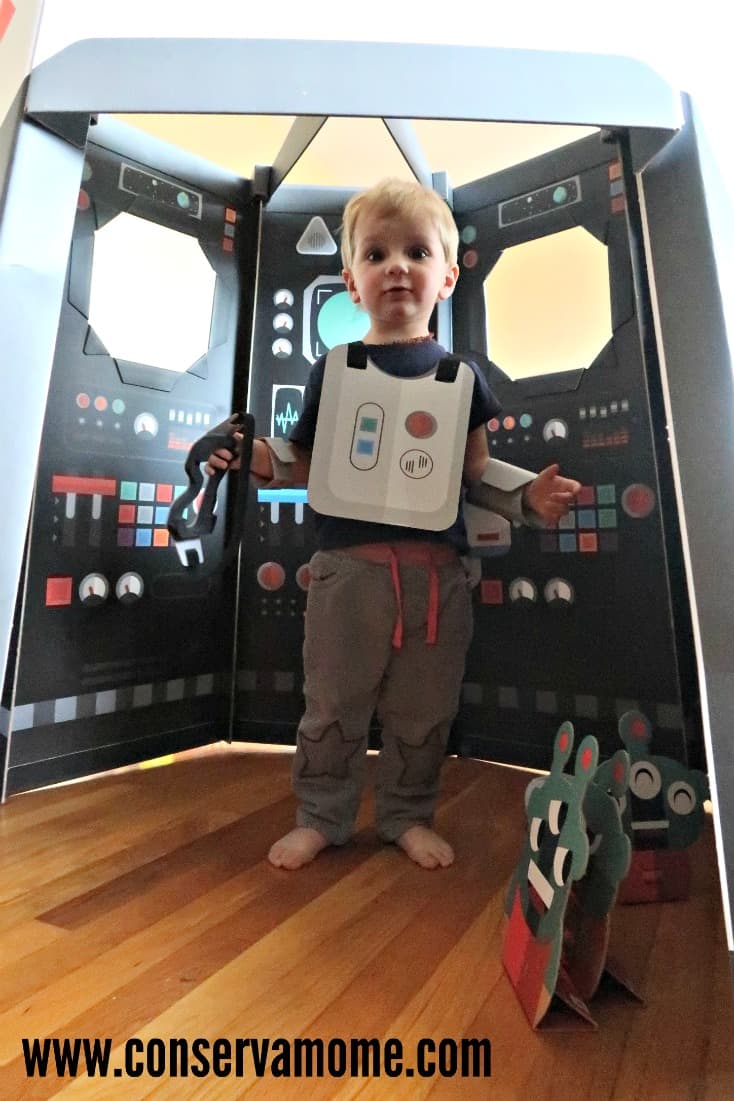 My son has loved playing in this playhouse. He loves wearing the costumes, the aliens often "attack" his other toys with "alien kisses", and when he has friends over to play the first thing he does is take them to his spaceship.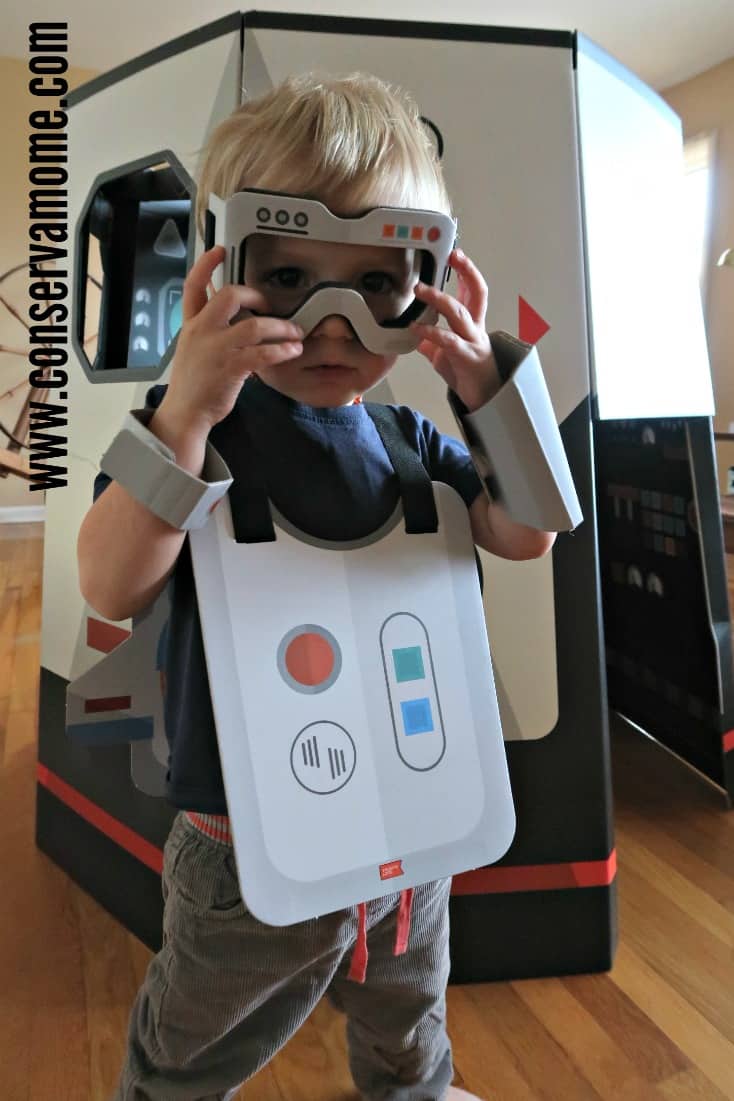 Sharingland offers playhouses with several different themes. The Farm theme is especially cute. You can learn more about Sharingland on their website.
Without a doubt a Sharingland Premium Playhouse will make a perfect Christmas present.