These fun Rudolf Wood Slice Ornaments are the perfect addition to any Christmas Tree. They're the perfect craft to make with little ones.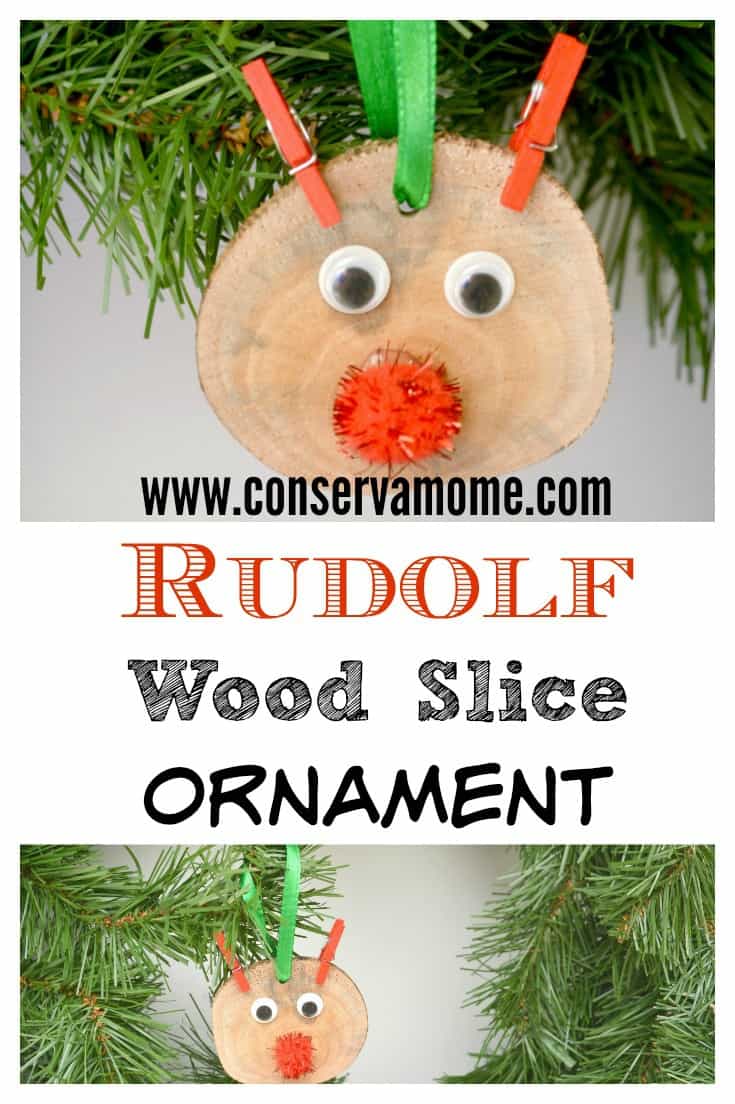 December is here and before you know it your kids will be out of school for the holidays and you'll need to be prepared with activities to keep those little minds learning. Christmas crafts are always a great way to pass a few evening hours with your children. This Rudolf wood slice ornament is a festive way to celebrate the magic of the Christmas season. Chances are you already have most of the supplies you will need to whip up a bunch of darling little reindeer.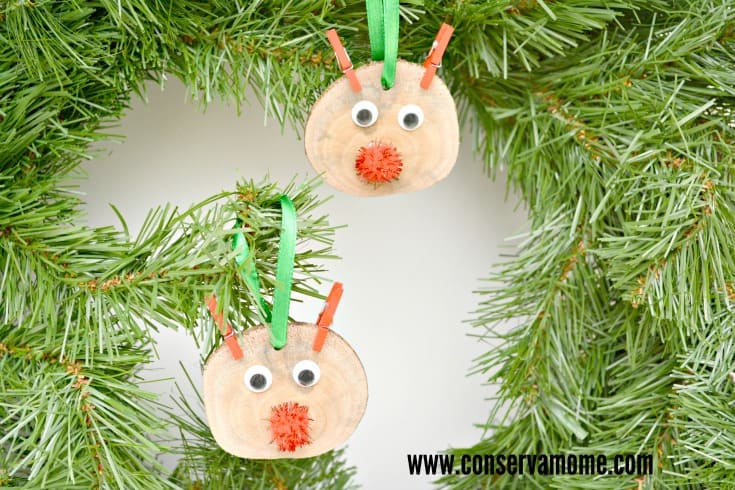 These Rudolf wood slice ornament crafts will make sweet ornaments for your family tree, cute teacher gifts, and adorable keepsake ornaments for the grandparents. You can encourage your children to create a whole team of reindeer using different colors for noses and antlers.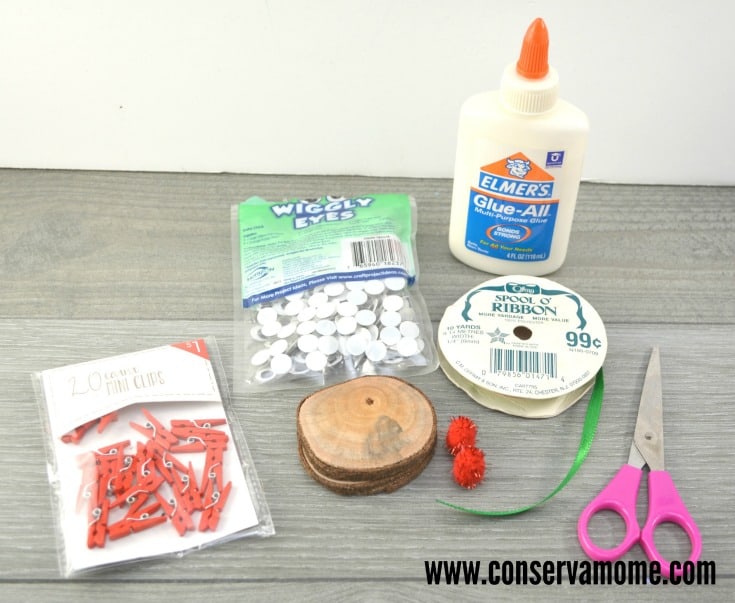 You will need:
Wood slices
Miniature red clothespins
Sparkly small red craft pom poms
Wiggly eyes
Craft glue
Ribbon
Scissors
A drill with small drill bit (Not needed if you buy wood slices with holes pre-drilled)
Instructions:
Begin by drilling a small hole in the top of your wood slices. You can skip this step if you purchased wood slices with a pre-drilled hole, or you can use glue to attach the ribbon at the end instead.
Glue on two wiggle eyes to the front of your wood craft slice.
Use glue to attach a red sparkly craft pom pom to the front of your wood slice.
Attach two mini red clothespins to the top of your wood slice, one above each eye.
Thread a piece of ribbon through the hole in your wood slice, and tie it to make a loop that will be used to hang your ornament. You can also use glue at this point to attach the ribbon to the back of your wood slice if you do not wish to use a drill at all.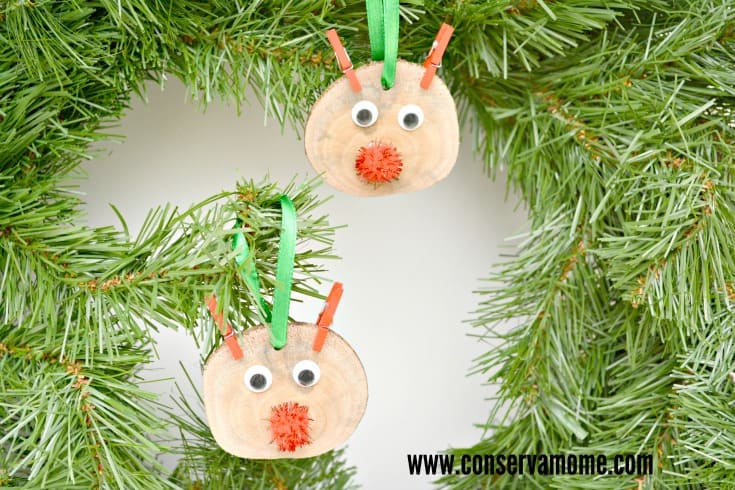 Looking for more Christmas Tree ornaments? Check out 40 Christmas Ornaments your kids can make!