Here's a fun riddle for you to check out. Can you guess the answer to it?
When do you go at red, but stop at green?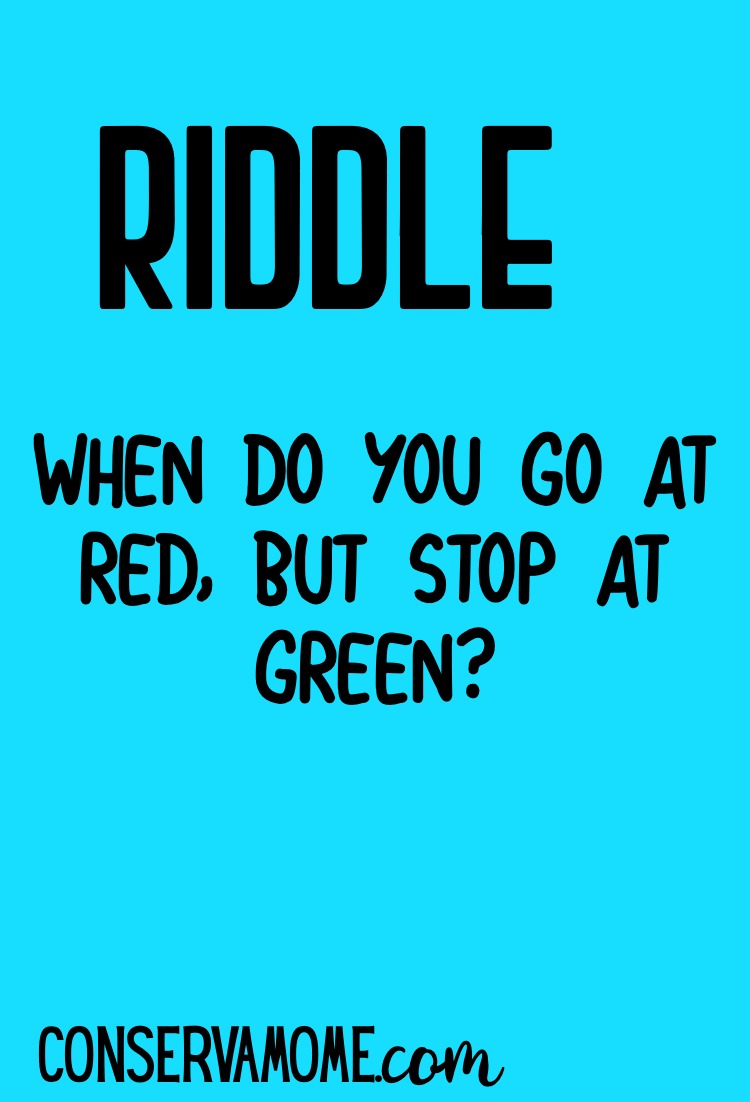 Read on to find the answer.
What has to be broken before it can be used?
An egg.
It's been around for millions of years, but is never more than a month old. What is it?
The moon.
Feed me and I will live, but give me a drink and I will die. What am I?
A fire.
You throw away the outside, eat the inside, then throw away the inside. What is it?
Corn on the cob.
What can you keep after giving it to someone?
Your word.
What has four fingers and one thumb, but isn't alive?
A glove.
Jimmy's mother had three children. The first was called April, the second was called May. What was the name of the third?
Jimmy.
What begins with T, ends with T, and has T in it?
A teapot.
What has a head and a tail but no body?
A coin.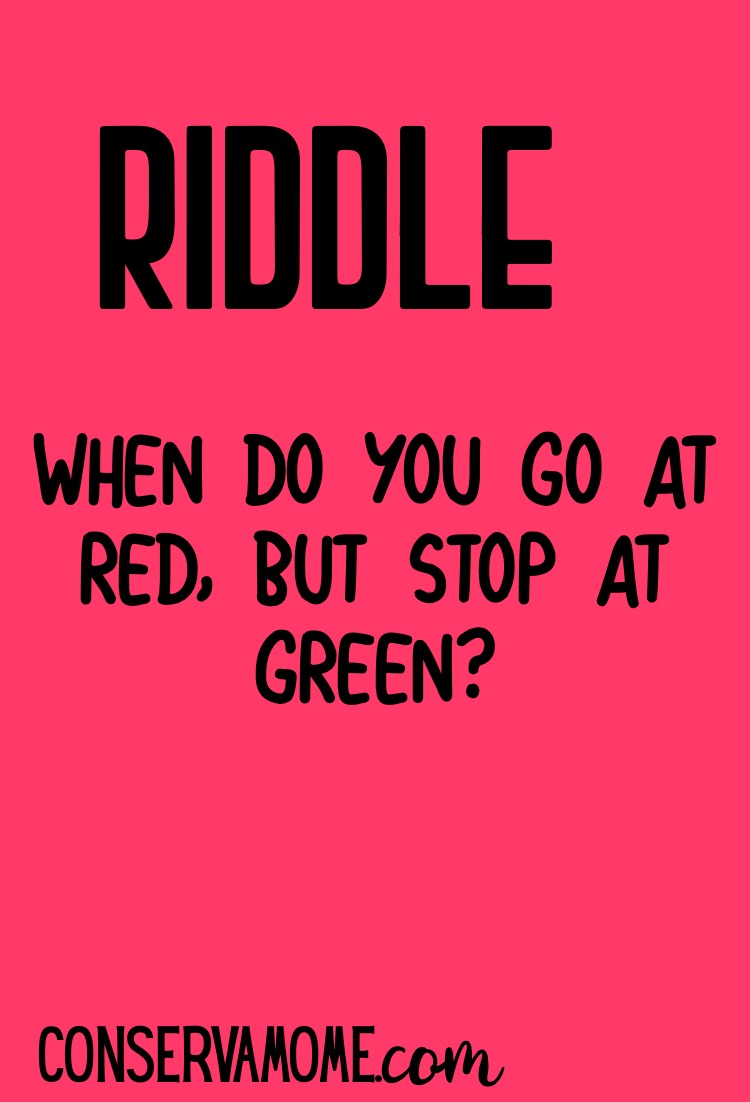 Answer: When you're eating a watermelon.