Check out a fun twist on traditional flan with this delicious Pumpkin Flan Recipe. Perfect for any fall gathering or just because!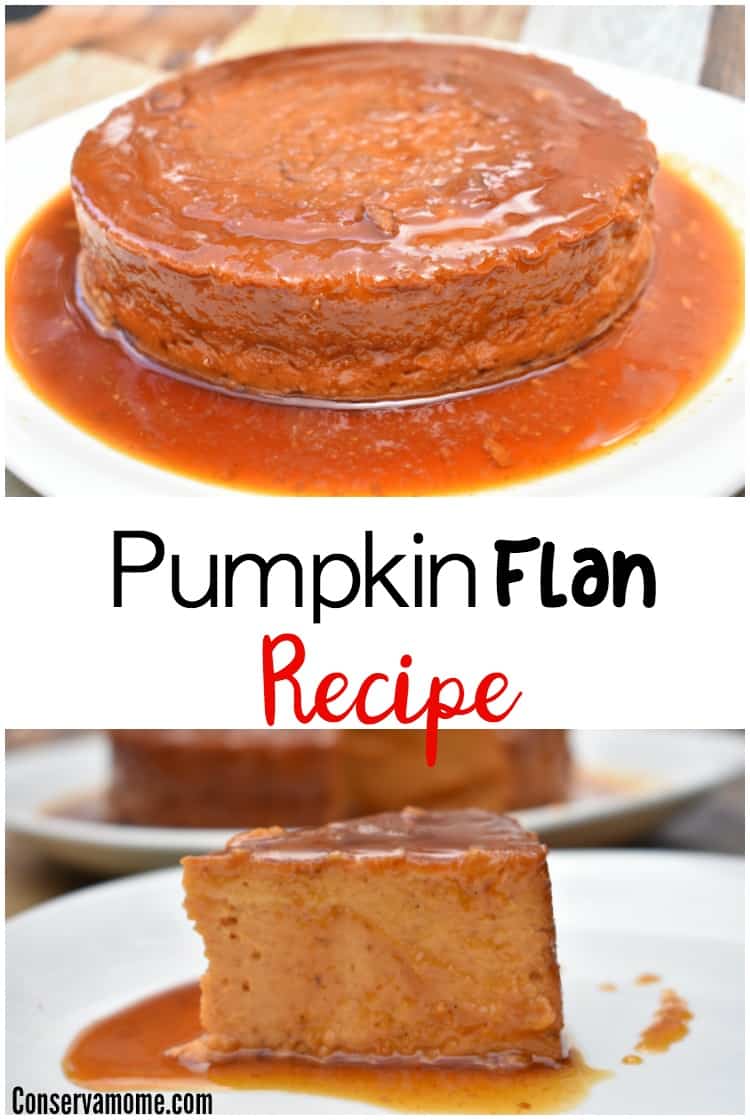 How to make Pumpkin Flan
Flan is one of my all time favorite desserts. If you've never hard flan you don't know what you're missing out on! This delicious dessert is huge in Cuban, Mexico as well as other Caribbean countries. Although many say it's roots are from Spain, which would make sense for historical purposes. Just like the Spanish language has many variations, so does the Flan. Growing up in Miami my favorite style was the Cuban Flan. It's richer, thicker and just overall sweeter. The Mexican one is a bit more thinner in consistency and tends to err on the side of not as sweet. I should add, still sweet but not as sweet as it's Cuban counterpart.
The traditional flan dessert is caramel flavored but because of it's versatility you can pretty much add any flavor to it to make it it's own. One such way of changing this traditional dessert is making it Pumpkin flavored. As with any variation to this dessert this is MY recipe. Tweaked from the recipe my grandmother passed on to me when I was a little girl.
This recipe is the perfect alternative to the traditional pumpkin pie or a great standalone dessert as well. So wether you want to try something new or a spin on an old traditional dessert, head below and check out this fun and delicious dessert! Don't let the instructions (or the need for a flanera discourage you) this is a crazy easy dessert you can make with your eyes closed that looks more intricate than not and will be a hit wherever you take it!
What you'll need to make Pumpkin Flan
1 Flanera (you can use a pie dish but this is the easiest way to make this.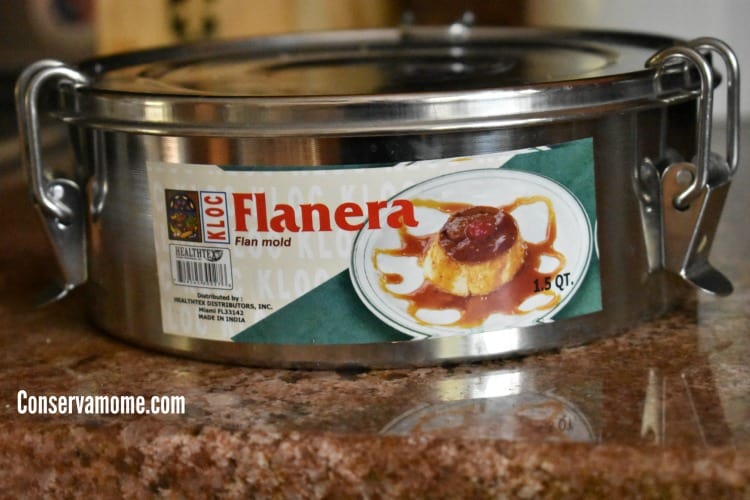 One Can of Condensed milk
1 can of Pumpkin Puree
1/2 a cup of whole fat milk
3 whole eggs
3 egg yolks
1 teaspoon of pumpkin pie mix
1 teaspoon of vanilla extract
For caramel: 1/2 cup of white sugar.
Pumpkin Flan Recipe
To begin: Some people will do this on pot on the stove, I just do it directly on the flanera
You will put the 1/2 cup of sugar into the flanera and put over medium heat.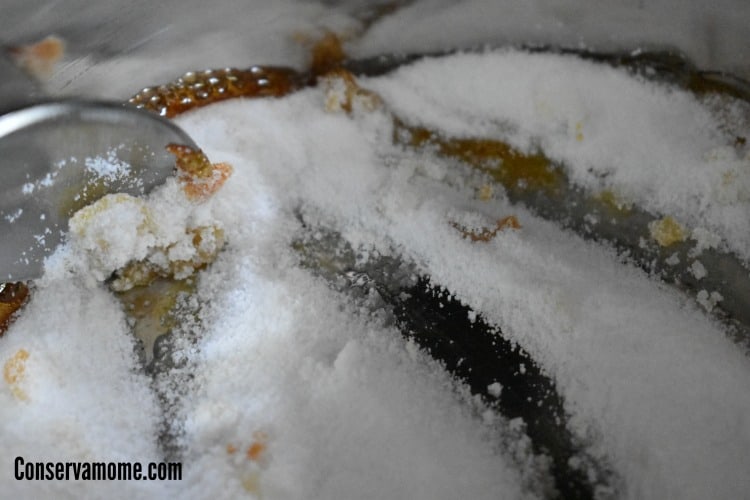 Cook until sugar dissolves, stirring gently as needed to dissolve sugar evenly. Continue cooking 7 minutes or until golden. You will then swish it around to coat the inside of the pan. Set aside.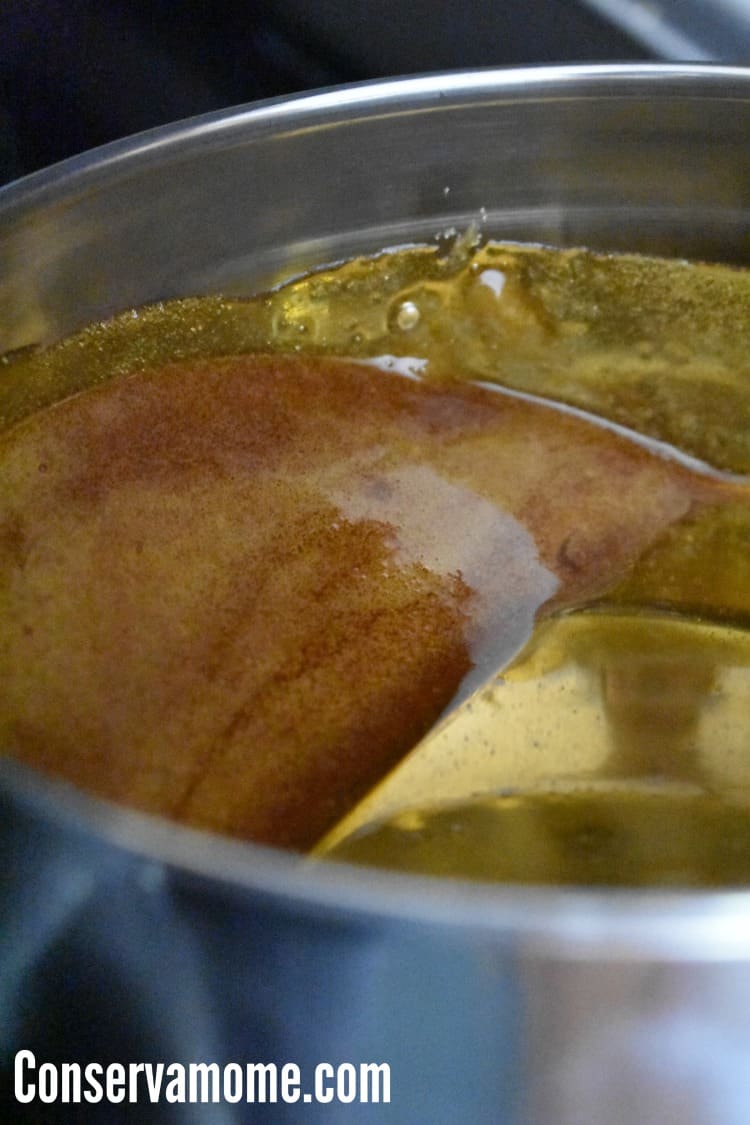 Place pumpkin, pumpkin pie spice, vanilla, eggs, and milks in a food processor; process until smooth.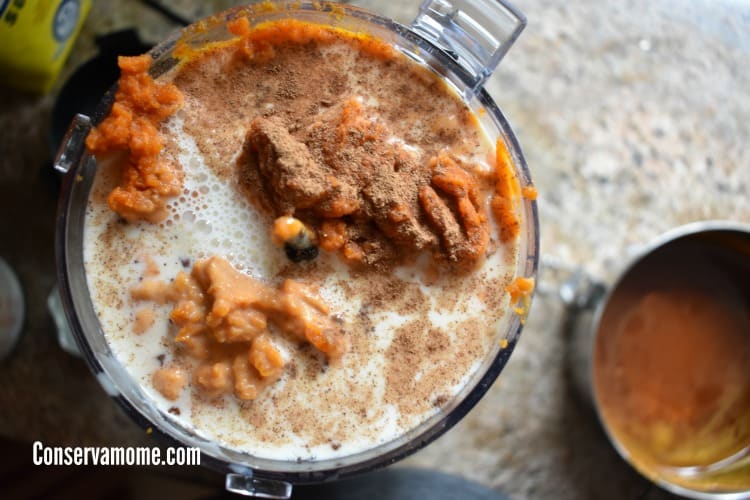 Pour Flan mixture over caramel in pan.
Place pan in a 13 x 9-inch metal baking pan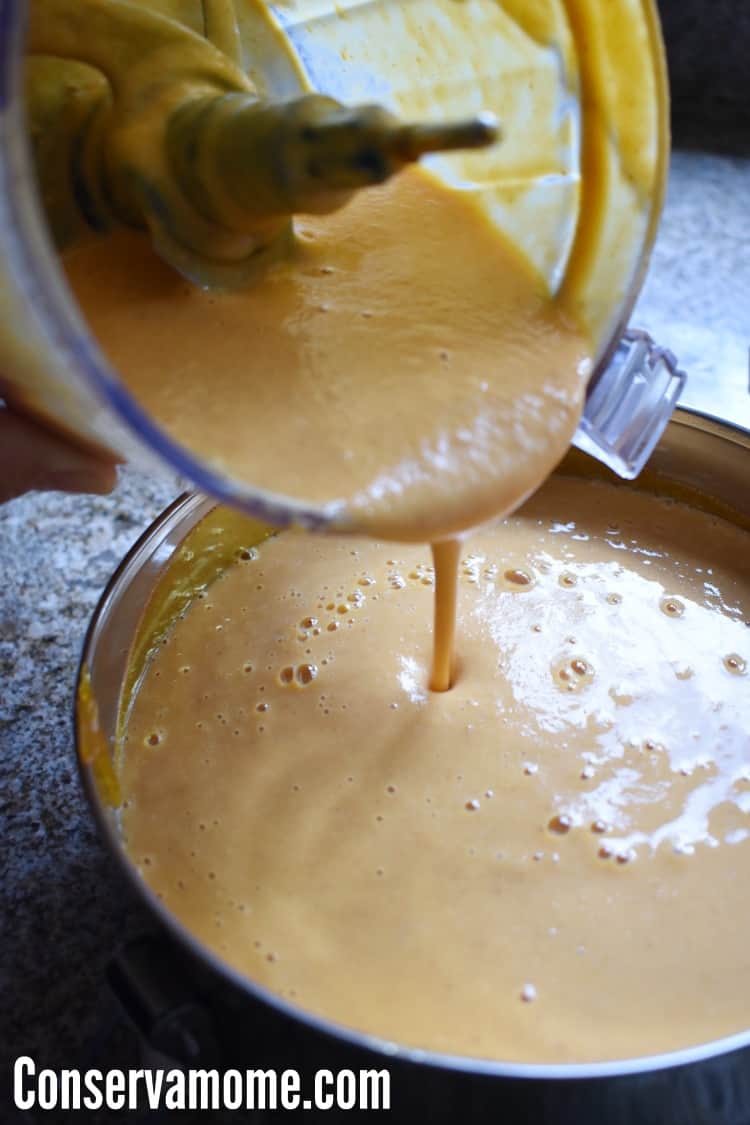 add enough water to large pan to come about halfway up sides of cake pan.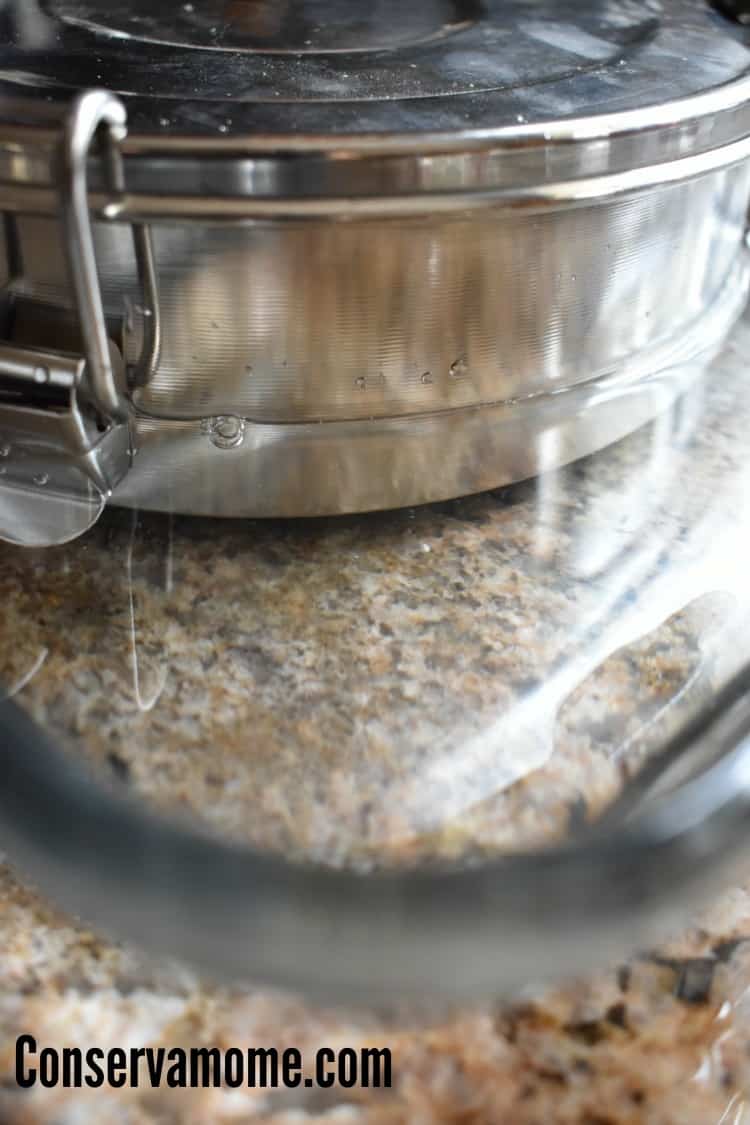 Bake at 350° for 1 hour and 25 minutes or until center is set (depending on your oven and flanera size it might be a little longer-You'll need to insert a fork in and when it comes out clean it's ready.)Remove cake pan from water; cool completely on a wire rack. Cover and refrigerate overnight.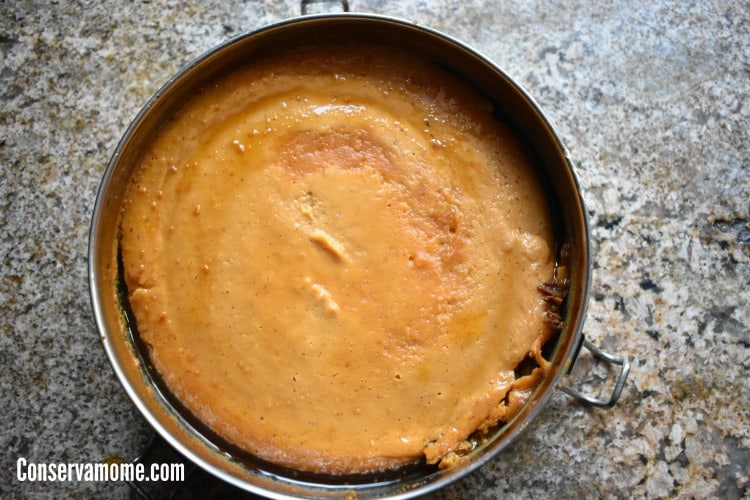 Use a knife to loosen the sides..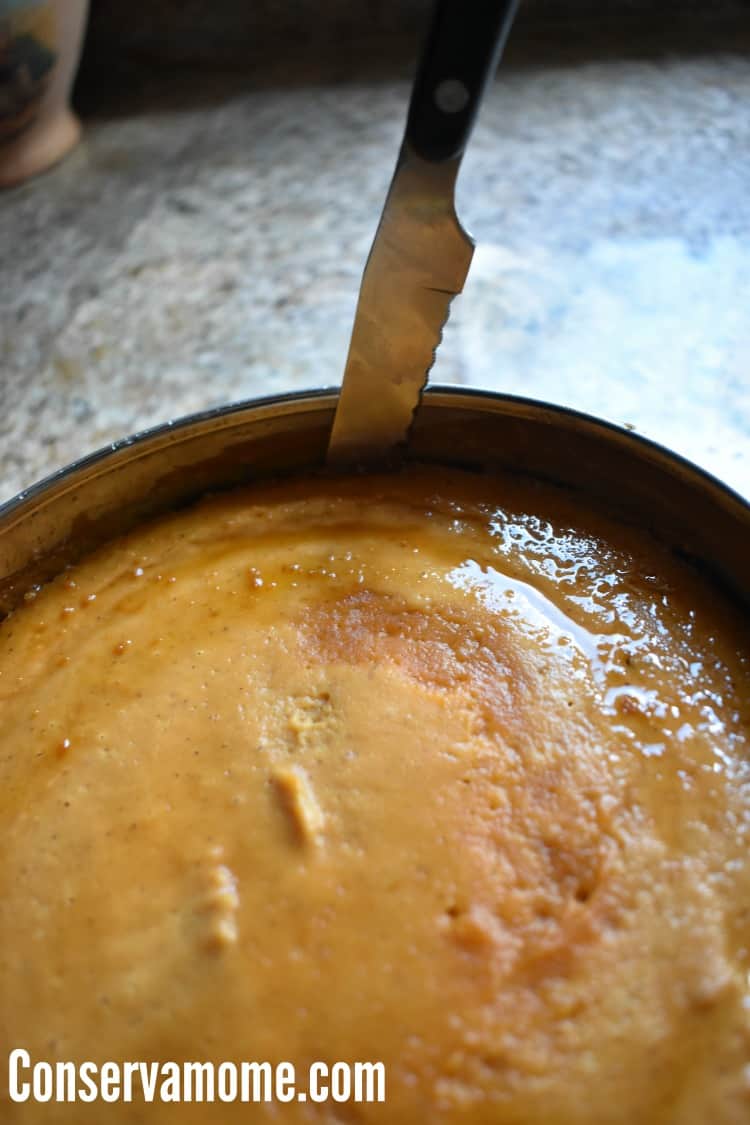 Place a large serving plate, upside down, on top of cake pan; invert flan onto plate. Drizzle left over syrup over flan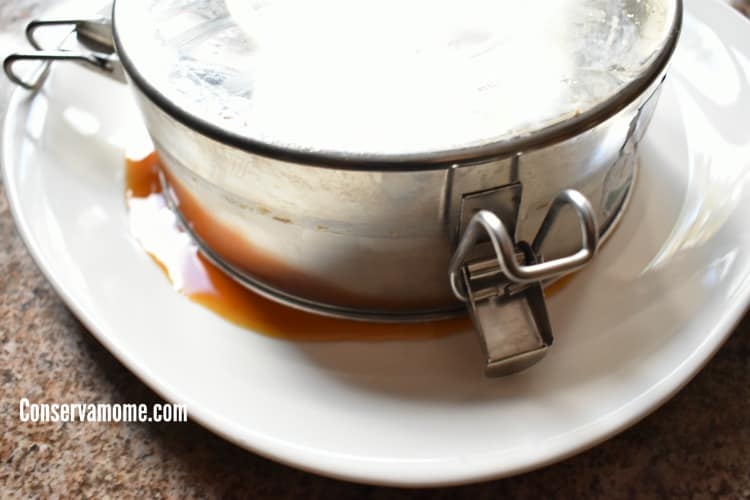 Isn't it just delectable looking?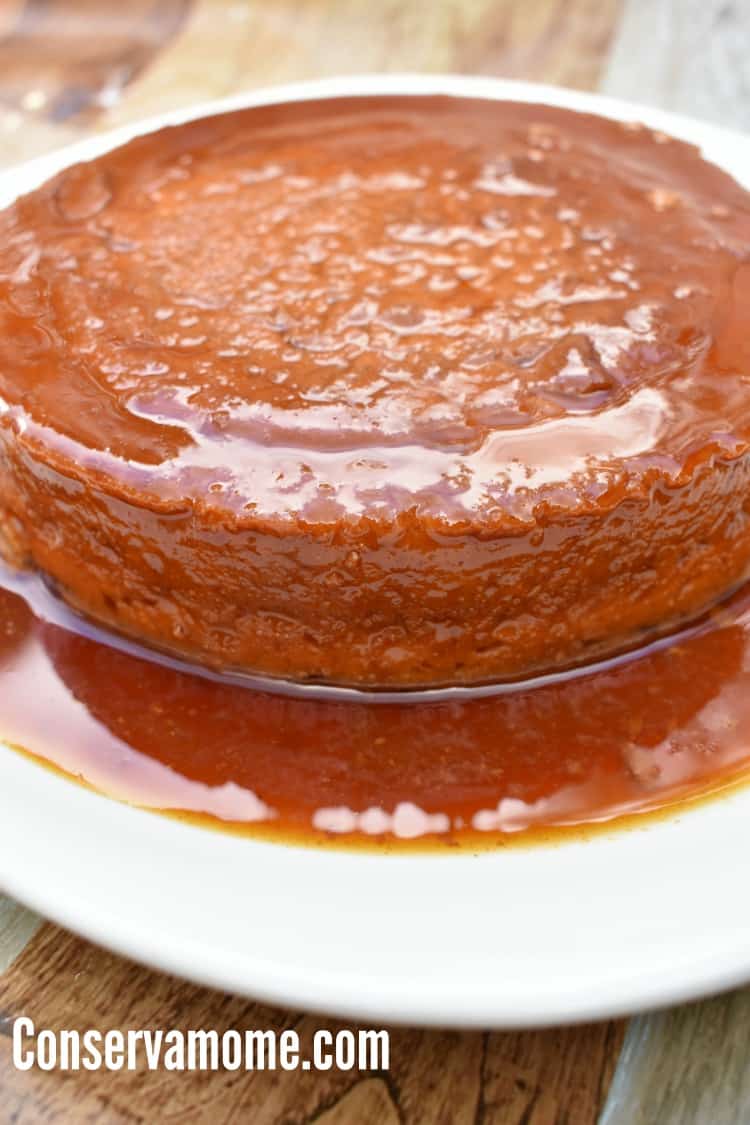 Slice and serve!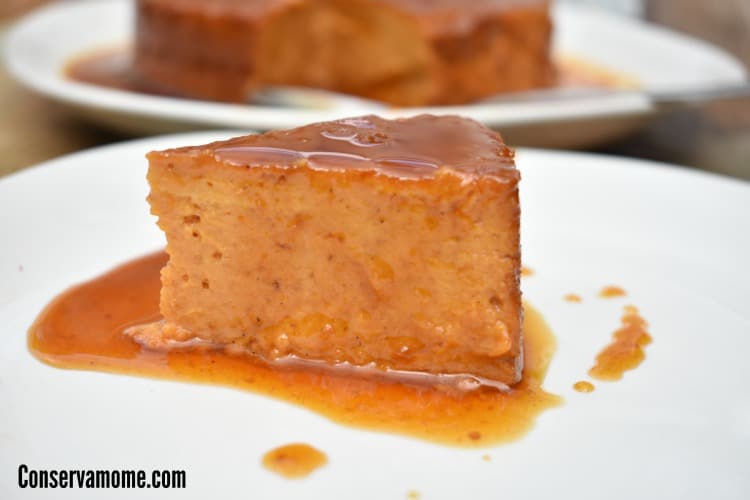 This is a fun alternative to the usual pumpkin pie or make both!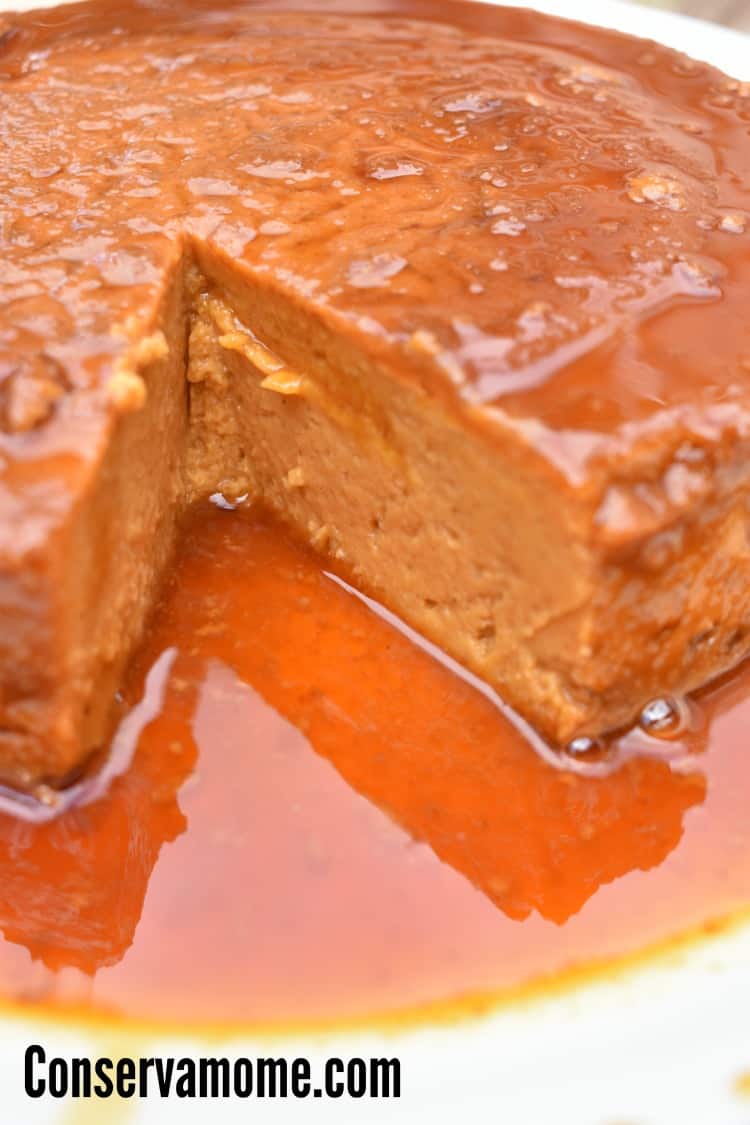 Enjoy!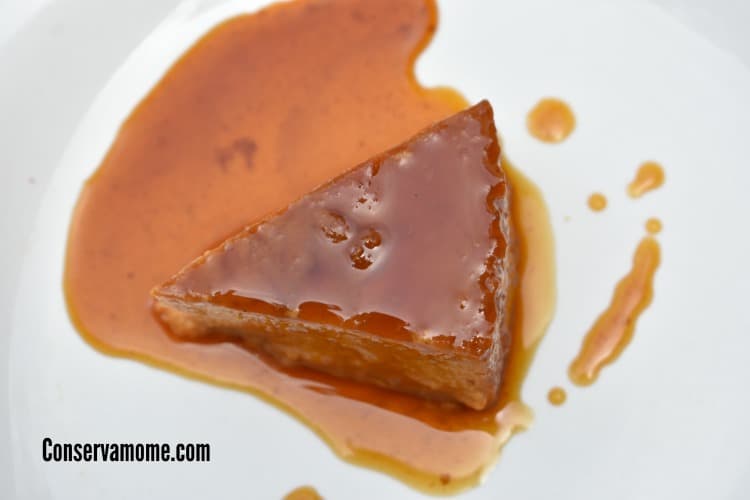 You can check out my traditional Flan recipe here.