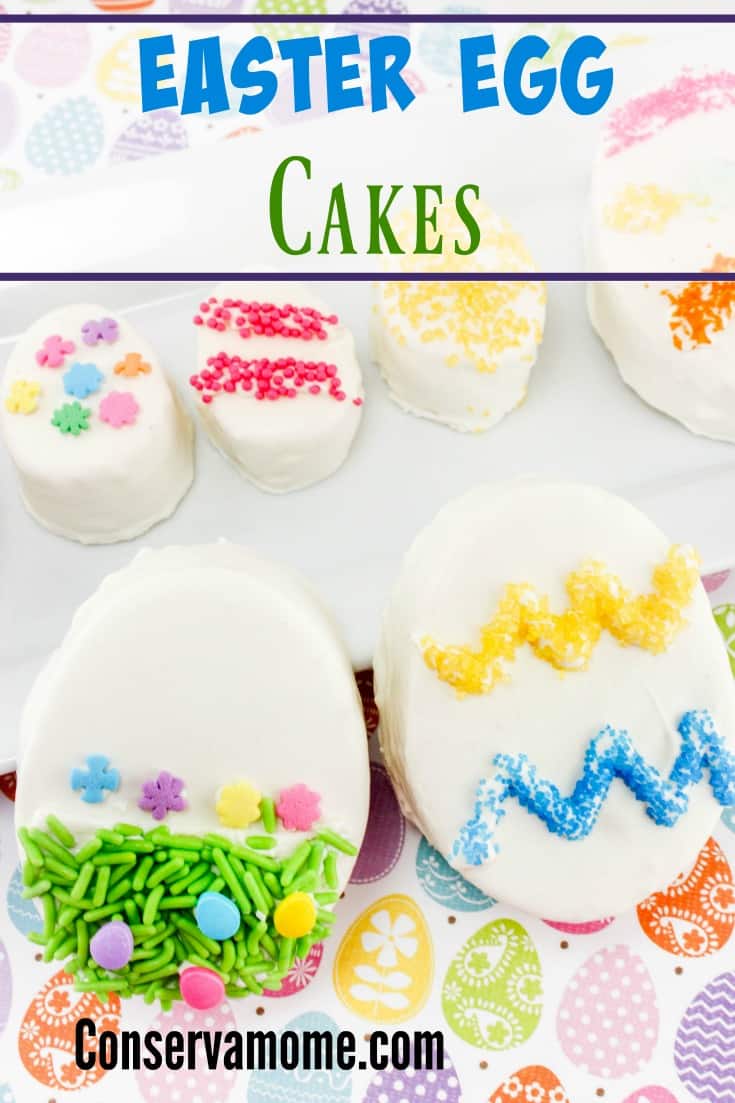 There are so many fun ways to celebrate Spring  and Easter. I love the beautiful colors and all the fun that spring brings. So one of my favorite things to do is to make crafty fun treats and projects that highlight all the fun and beauty of spring. This is why I love these Easter Egg Cakes. They are so easy to make and so over the top delicious. People will think you took hours to make them. You'll know it only took a little bit of dipping and sprinkling to make these delicious treats.
So check out this fun and delicious colorful recipe that will be a hit at any Spring or Easter Gathering.
With only 4 ingredients you can't go wrong! But make sure and make plenty because little (and big) bunnies will hop these little eggs quickly off the plate!
Ingredients
16 oz. Sara Lee Frozen Pound Cake (Keep in freezer until ready to use)
Wilton White Chocolate Candy Discs
Sprinkles
Egg Shaped Cookie Cutters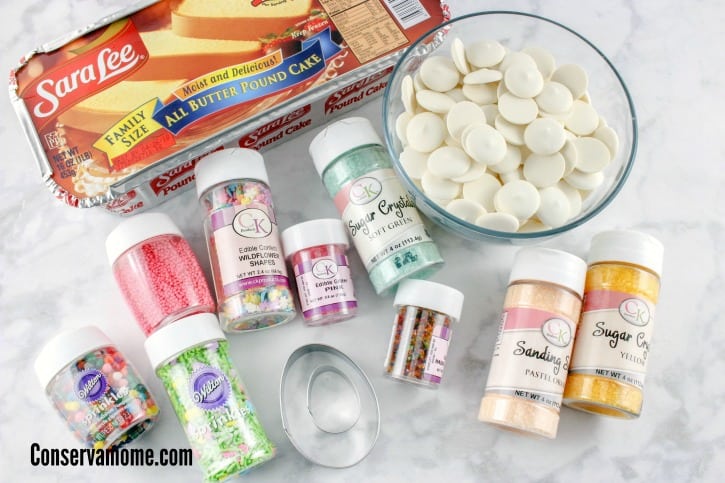 Directions

Cut the cake in half horizontally, so you have 2 even layers.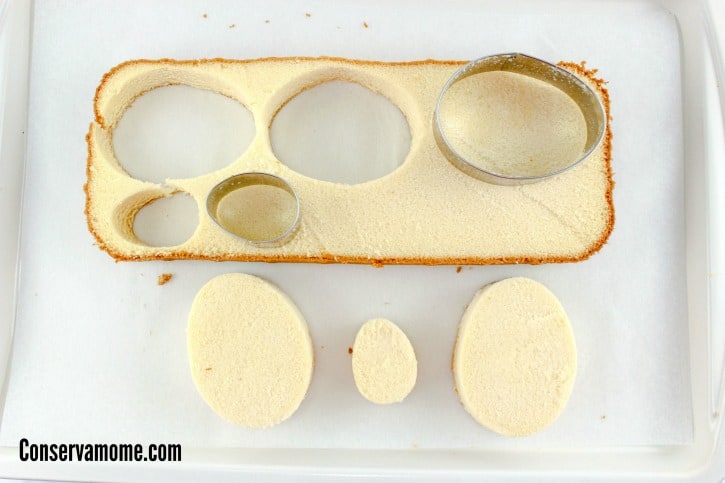 Using the egg-shaped cookie cutters, press into cake and gently remove the cake from the cookie cutter and set on a parchment lined baking sheet.
Take your candy discs and put in a microwave safe bowl. Microwave for 30 seconds, then stir. Continue to do this until all discs are melted.
Dip the egg cakes into the melted chocolate one at a time until completely covered and set back onto the baking sheet.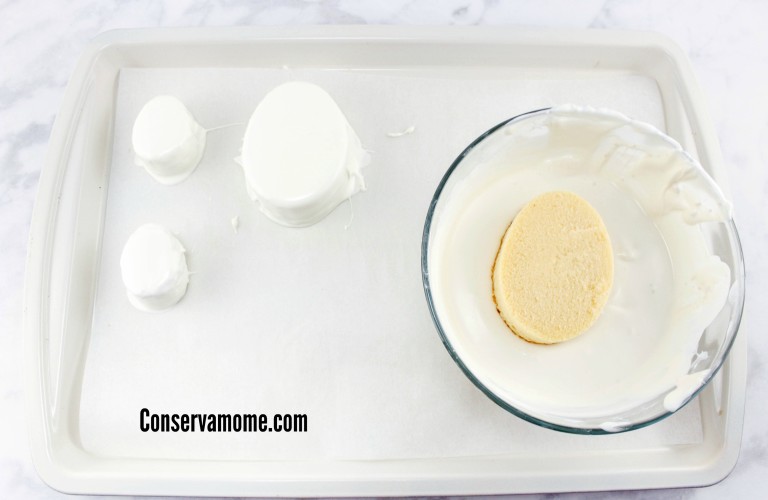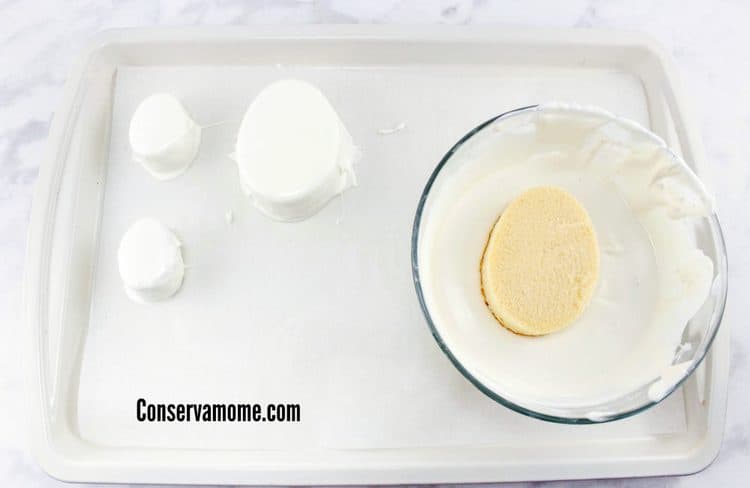 Let sit for about 20-30 minutes until chocolate hardens.
Using a utensil or piping bag, put dots or lines of melted chocolate onto the top of the cake and sprinkle with sprinkles. Make different fun designs.
Let sit again for about 20 minutes until firm, and ready to eat.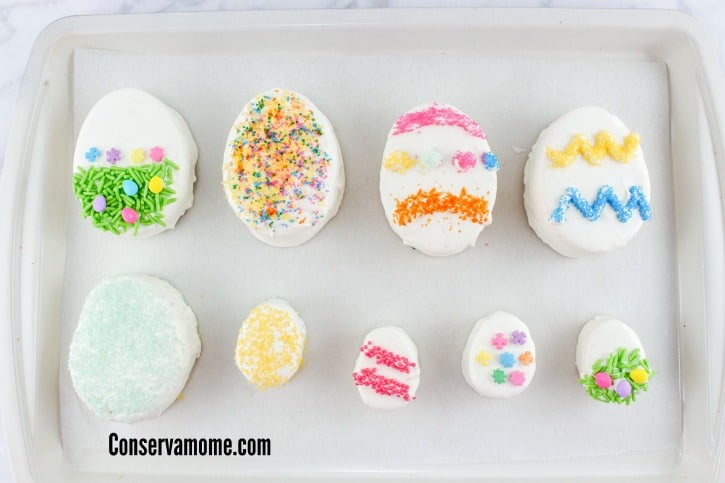 Aren't these adorable? What's even better is how easy they are to make! So head to the store and grab these ingredients for yourself.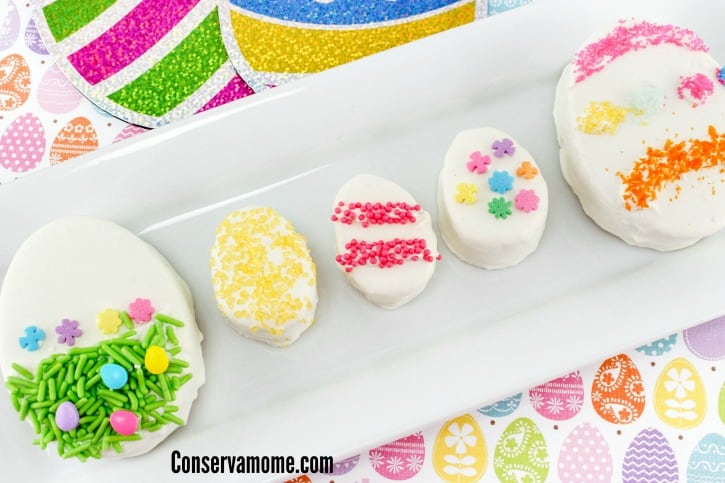 Enjoy!
[mpprecipe-recipe:12]
Save
Save