This polar bear popsicle stick craft is a fun and easy project your kids can make to celebrate all things arctic!

*This post contains affiliate links. That means that if you make a purchase after clicking on a link I may earn a small commission at no extra cost to you.
Polar Bear Popsicle Stick Craft
Polar Bears are such fun arctic creatures. They really are fascinating and beautiful. They are so much fun to look at (from far away) and study. That's why I love this polar bear kids' craft. It brings all the fun of polar bears in a fun craft. Not convinced they're pretty amazing? You can see how amazing they are with some fun Polar bear facts below:
Polar bears can currently be found in five different countries.
Polar bears can swim for days at a time to get from one piece of ice to another. In fact, they regularly swim around 30 miles in a stretch, and in one case, up to 220 miles!
Polar bears are actually black! That's right, underneath all that fur, their skin is jet black. And their fur has no color at all. It only looks white because it reflects visible light. This allows them to blend into their surroundings and catch unsuspecting seals.
They are the largest living carnivores on land
A group of polar bears is called a "pack" or a "sleuth
A polar bear can smell a seal on the ice 20 miles away.
They can't outswim a seal.
Do you want to learn more about Polar bears? Grab some fun books here:
When done reading these fun books you can include this fun activity below. So read on to see how easy this craft is to make!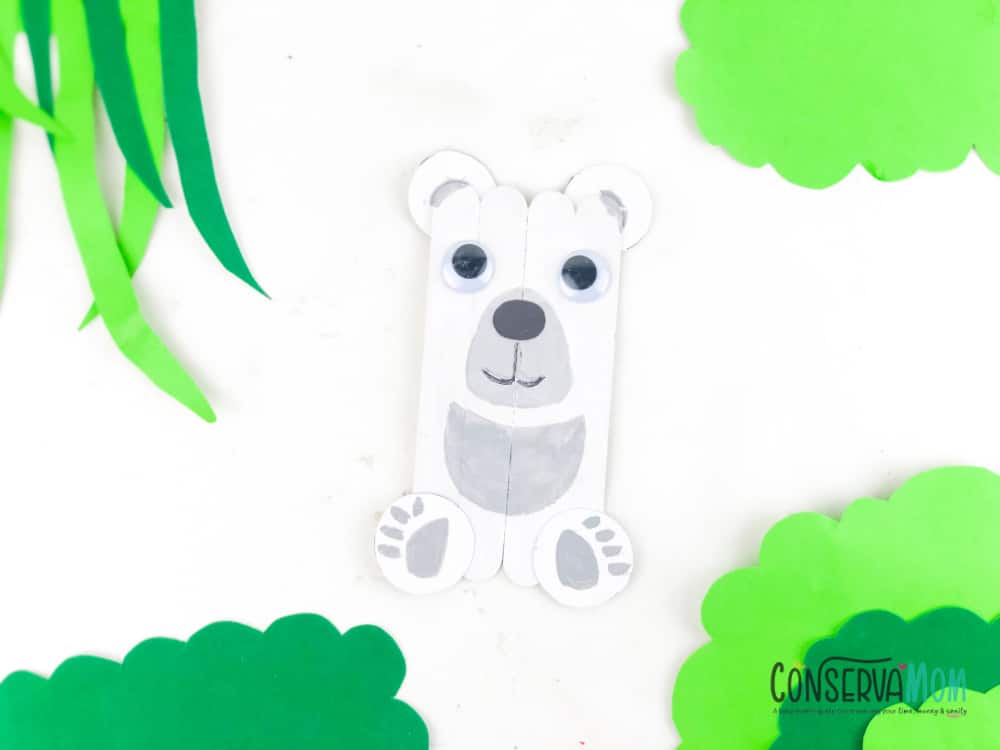 What you need to make this Popsicle Stick Craft
Popsicle sticks Paint (white and black)
Paintbrush Scissor
Glue stick
Pen
marker
Cardboard
Black construction paper


How to make this Popsicle Stick Craft
Assemble four popsicle sticks for the body of the polar bear.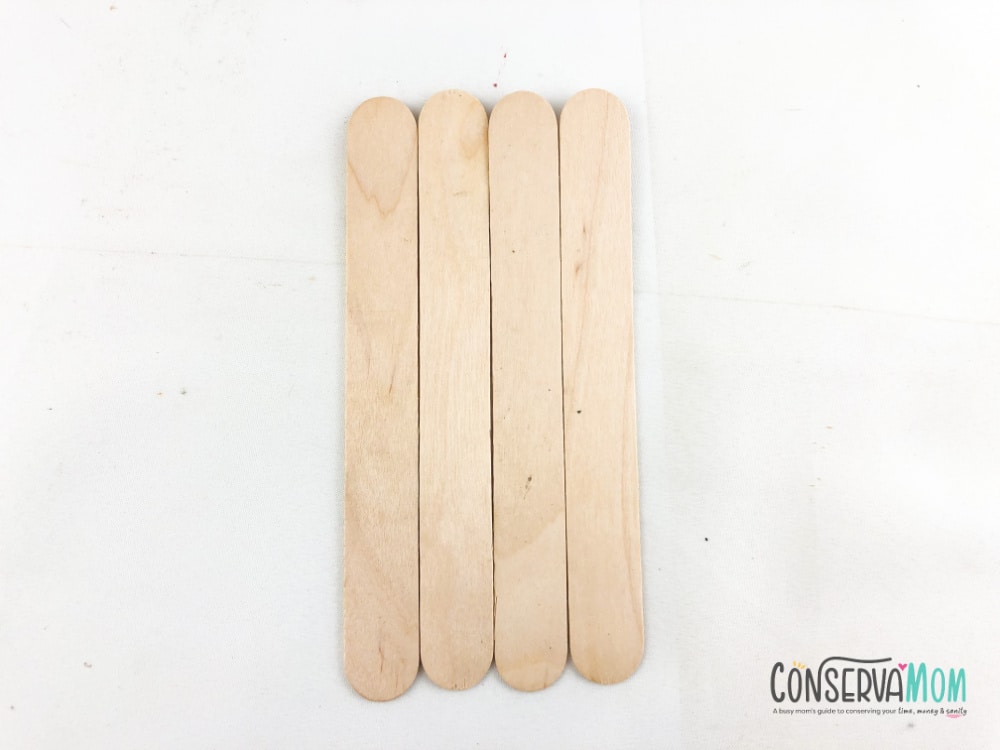 To join them together, get one popsicle stick and cut it in half.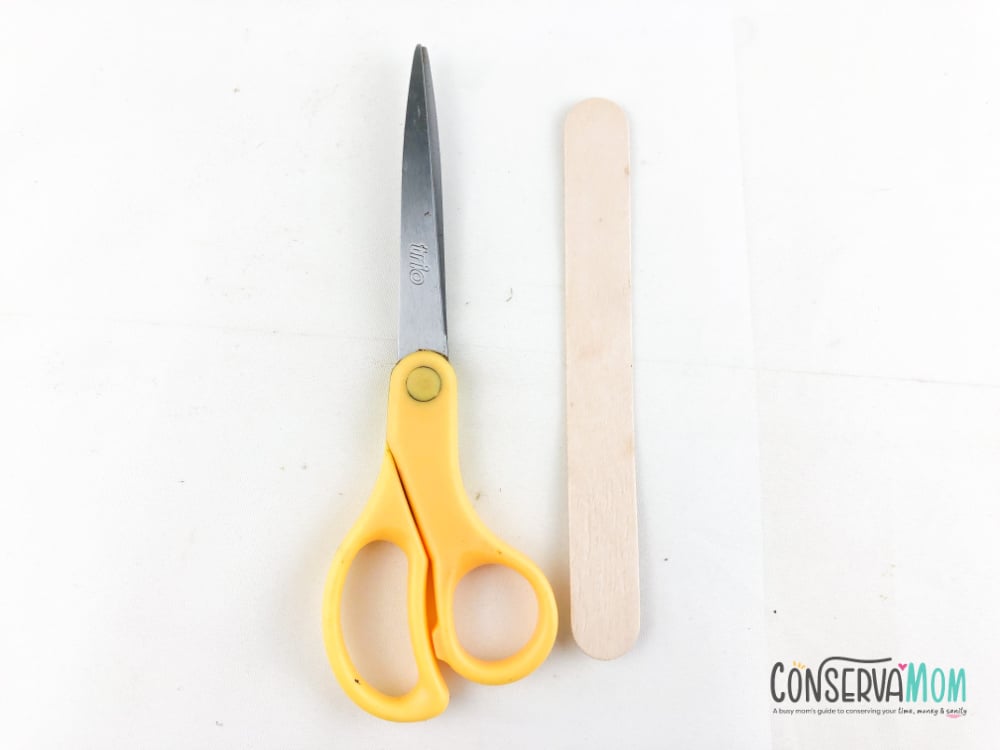 Then using a glue stick, attach it to the back of the popsicle sticks.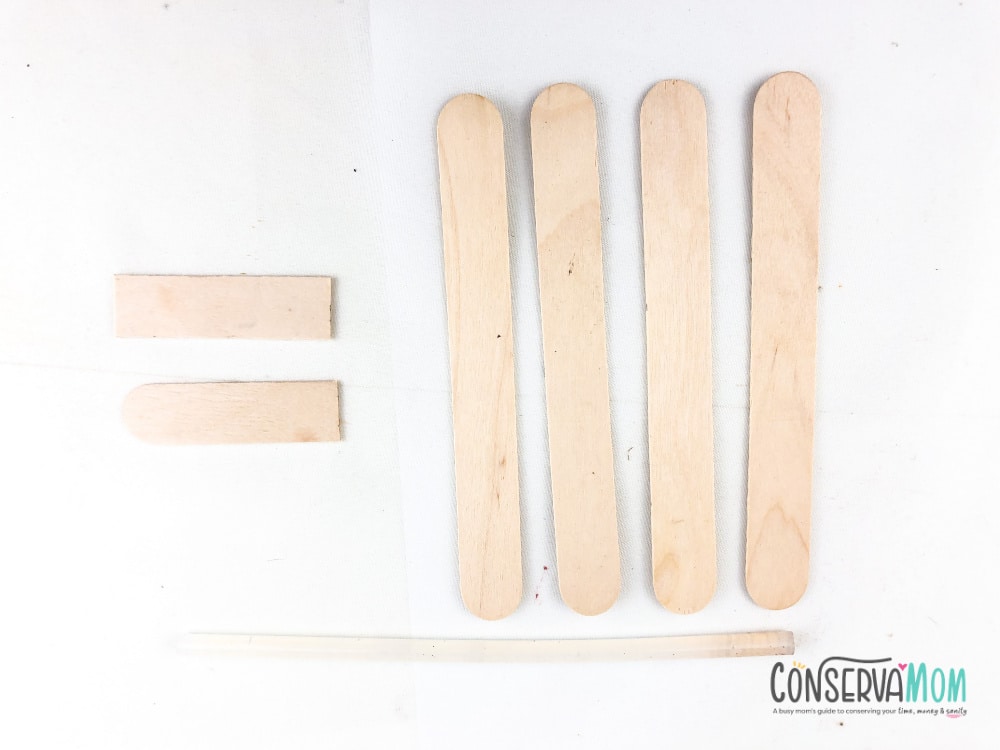 Paint the popsicle sticks white. Make sure to cover the entire popsicle stick. Let it dry.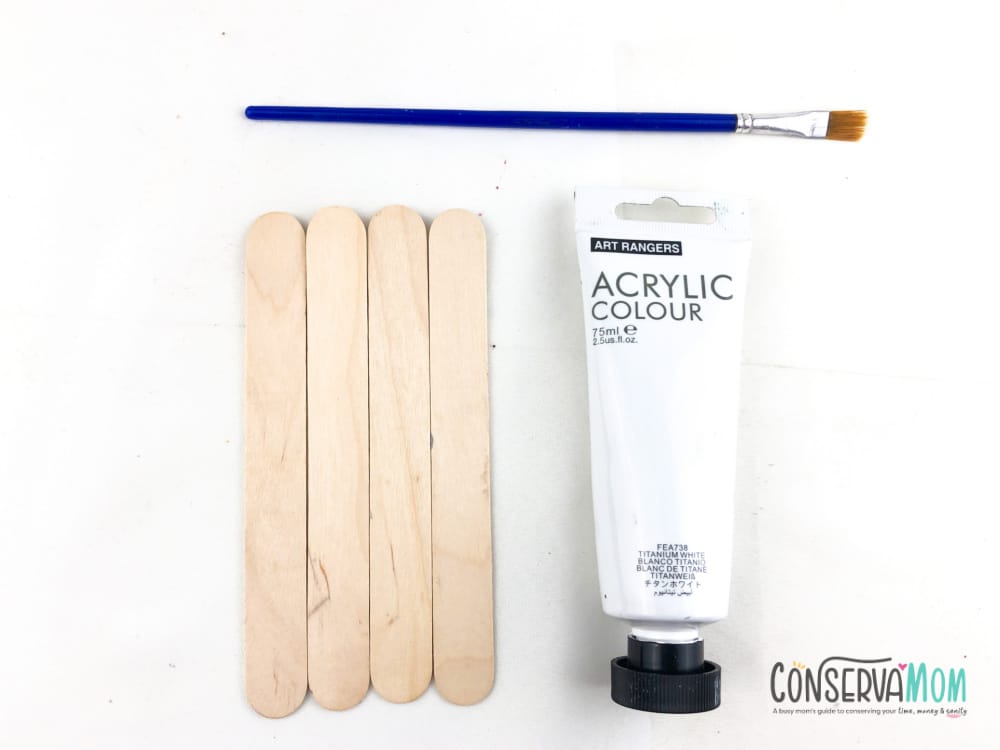 Mix black and white paint to make a gray color. You can balance the colors of how gray or light you want it to be. Then start painting the body of your polar bear. You may refer to the craft photo.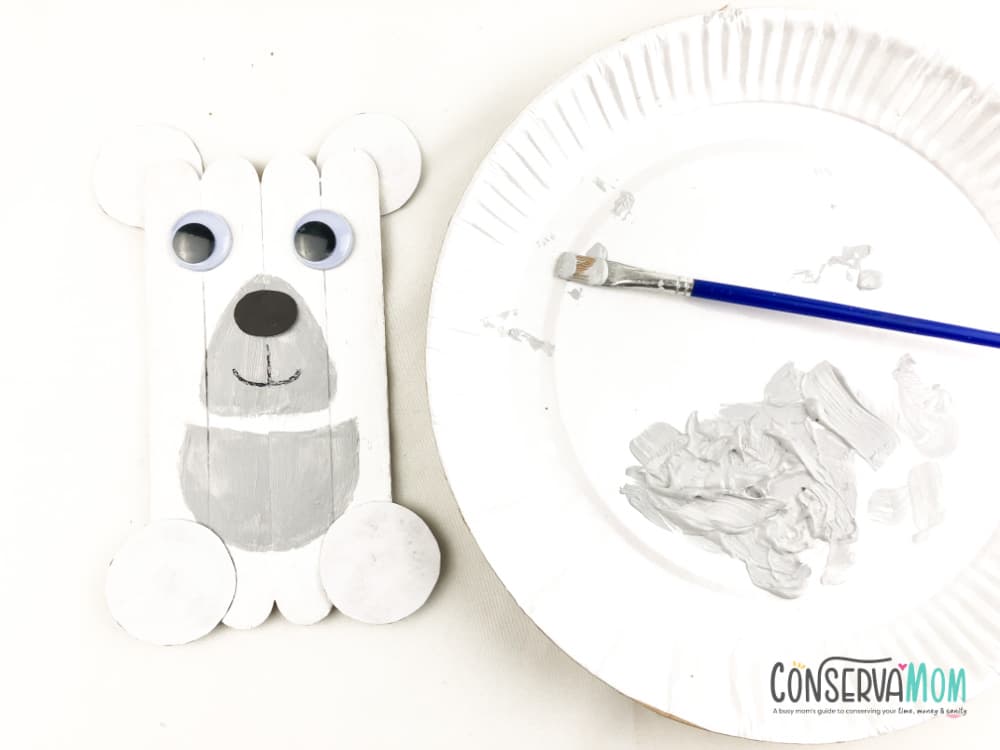 Make sure the paint has dried before putting in the additional designs/parts.
Cut an oblong shape of your black construction paper to make the nose. You can attach it to the popsicle stick once the paint has
completely dried.
Add googly eyes as well as the mouth using a pen marker.
From the cardboard, cut four small circles. Then put two above and two at the bottom. You can also use a medium-sized hole puncher.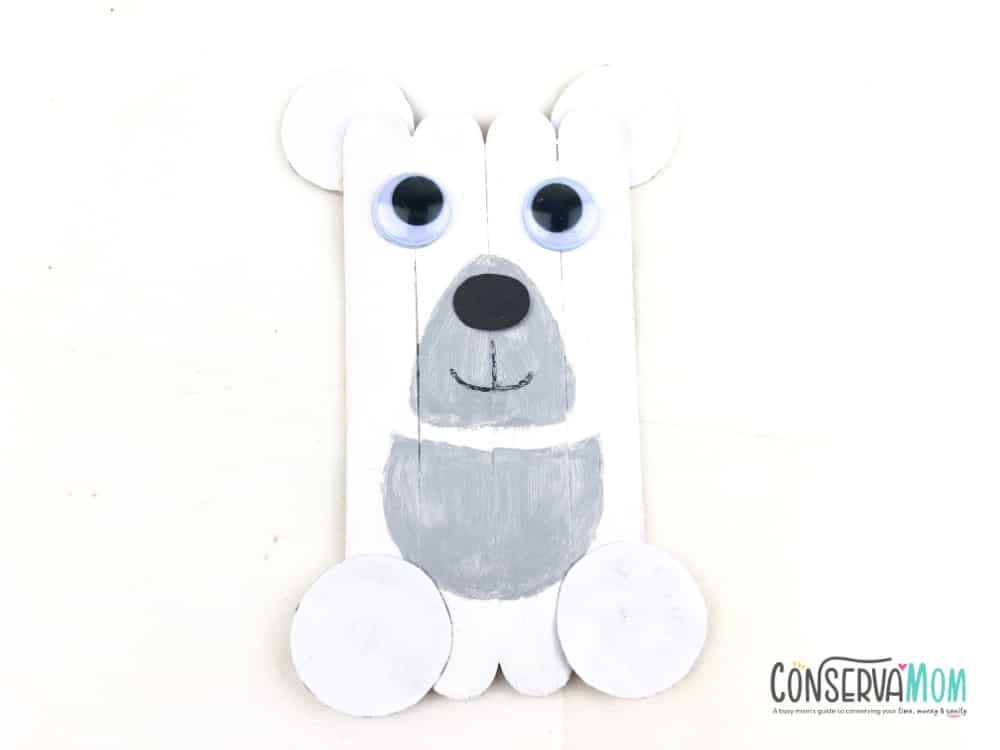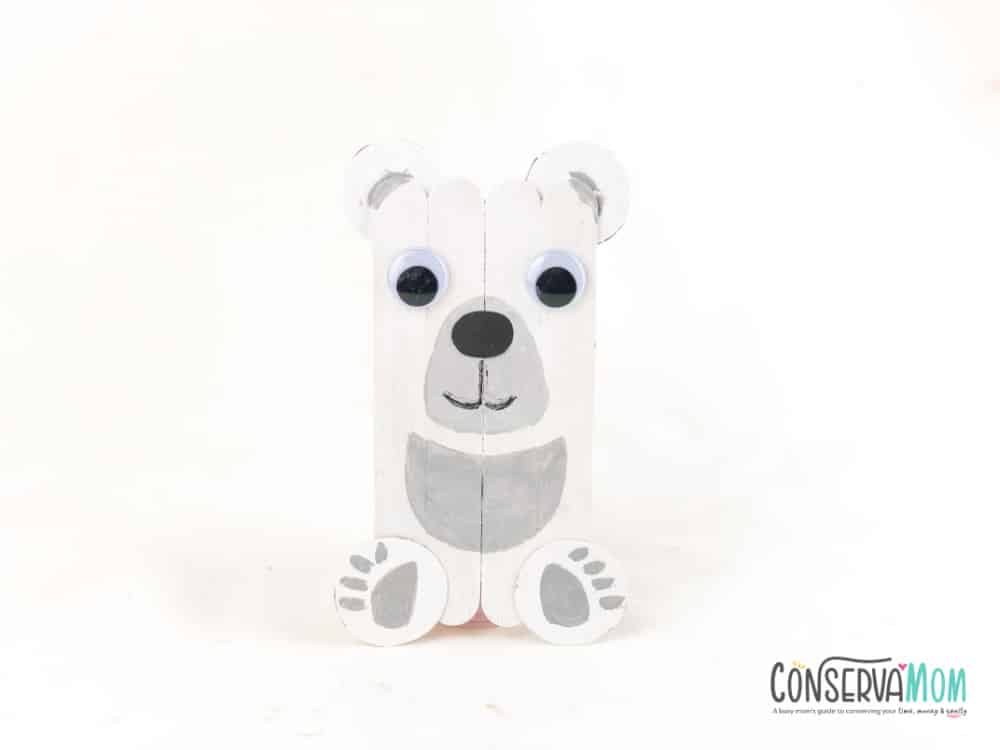 Make the paws of the polar bear using paint again.
And you're done!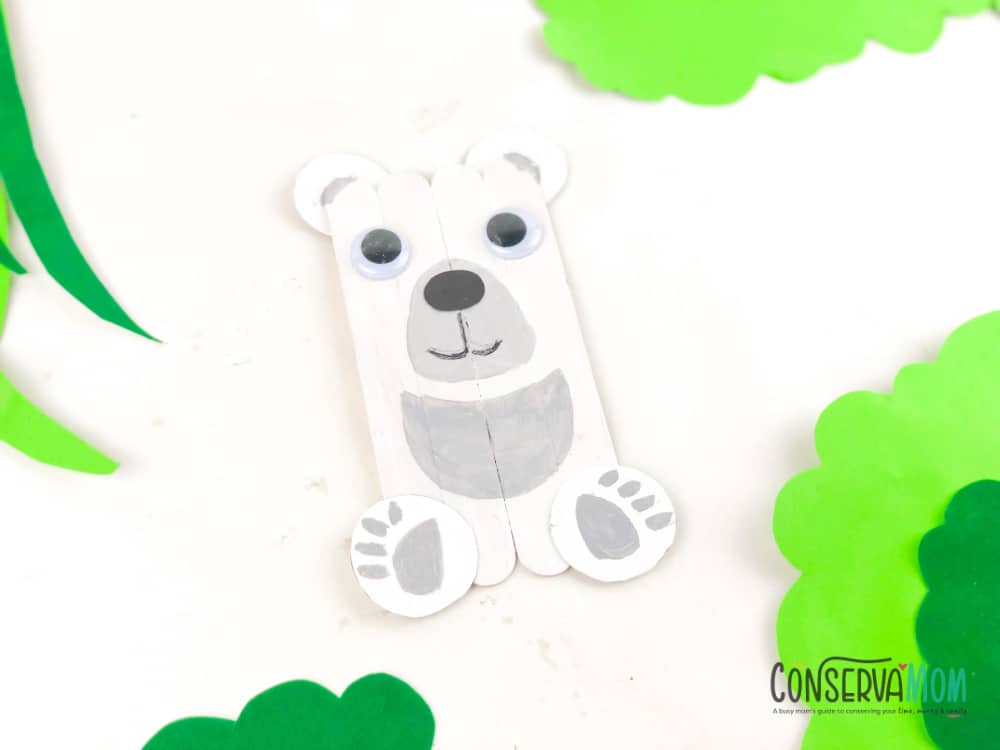 Looking for another popsicle stick craft? Check out this adorable popsicle stick penguin craft!