These Patriotic Marshmallow Pops are perfect for a fun summer treat. Not only are they a great patriotic in red, white and blue dessert idea ,but they're a simple "grab and go" dessert as well!
If you're looking for a simple dessert that is easy to make and pretty much mess-free, this is the one for you. Each person can grab the one patriotic marshmallow pop of their choice and take it with them wherever they want to go.
So long are the days when you need to use a plate for your dessert options!
If you like this patriotic dessert, check out 4th of July recipe this as well:
Red, White and Blue FireCracker Popcorn -A Patriotic Dessert Recipe
Patriotic Marshmallow Pops
Get ready to be the hero of the BBQ when you show us with these treats!
Ingredients needed for this homemade marshmallow pops
Regular or jumbo size marshmallows

Candy melt wafers in red and royal blue

Candy melts in white or vanilla-flavored almond bark

Patriotic sprinkles (like stars) in red, white, and blue
How to make these DIY Patriotic Marshmallow Pops
Press four marshmallows onto a straw or treat stick with a twisting motion. Lay on waxed paper.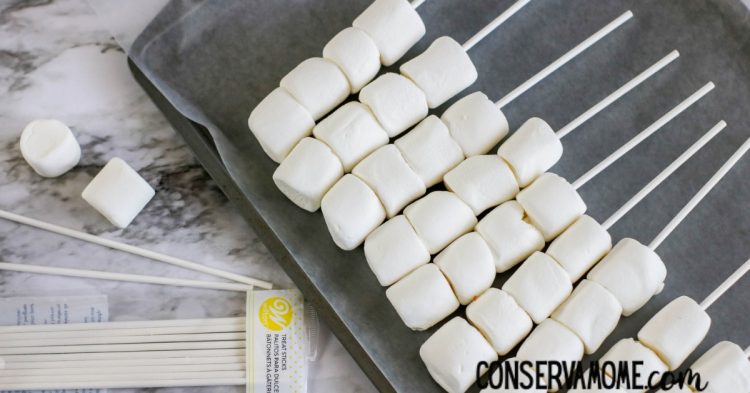 Melt the candy melts in the microwave according to package directions giving special care not to overheat the candy. If the candy is overheated, it will be too thick. You can add 1 teaspoon of vegetable shortening or coconut oil to help thin the chocolate but do not add any other type of liquid as the candy will seize and harden.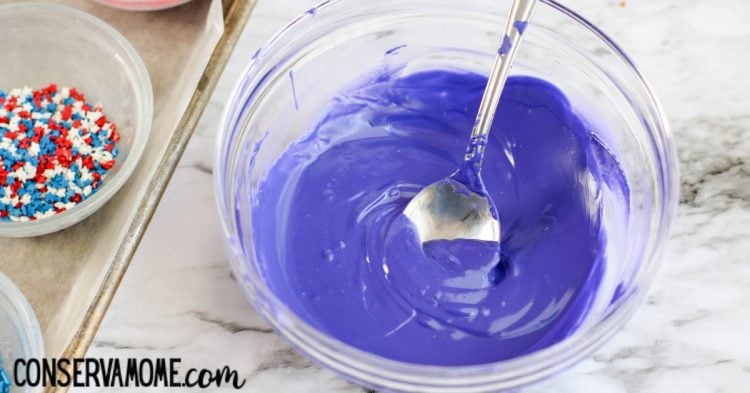 Transfer melted candy to a piping bag or zip-top freezer bag. Snip the corner of the bag and drizzle melted candy over the marshmallows. Allow each color to set before adding a new color.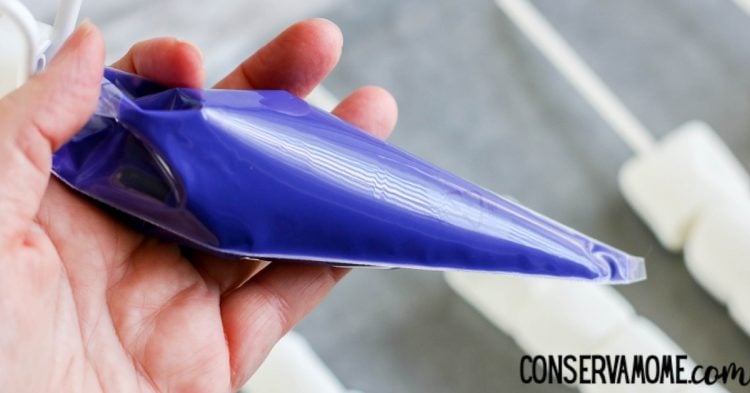 Repeat piping the candy melts over the marshmallows until all three colors are applied: red, blue, and white. Immediately after applying the last color (white is recommended) and before it sets, top with patriotic sprinkles.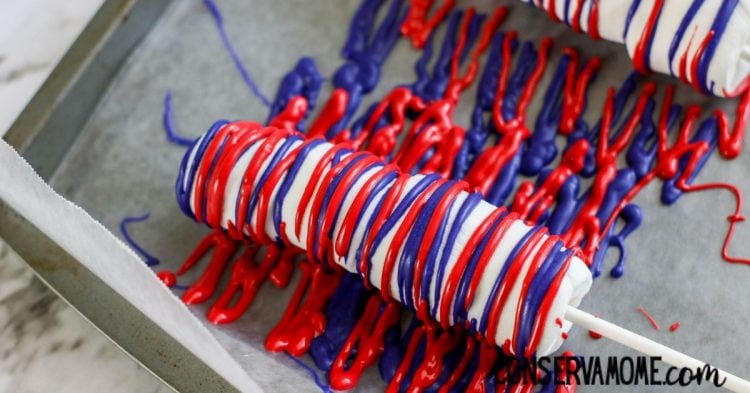 Allow the marshmallows to rest on waxed paper until set before packaging or serving.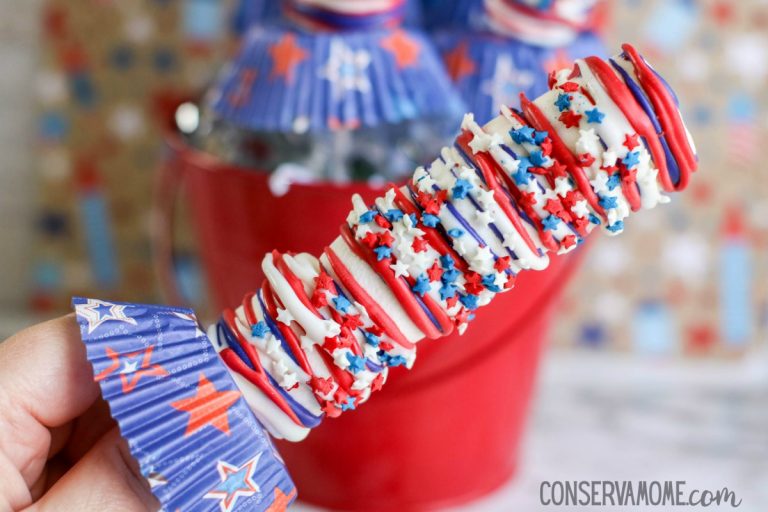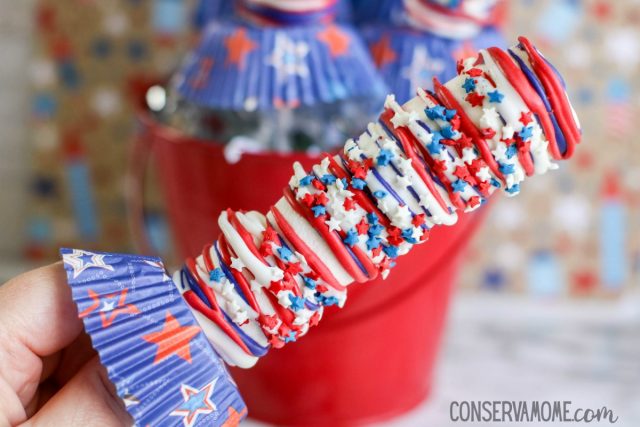 If you enjoyed this recipe, make sure and pin this fun post to Pinterest!