It's time to give yourself and your oven a break. This No-Bake Cookie Dough Cheesecake is fast, delicious, and requires no baking – at all. Talk about a dessert dream come true, right?! This is one of the best cheesecake recipes around!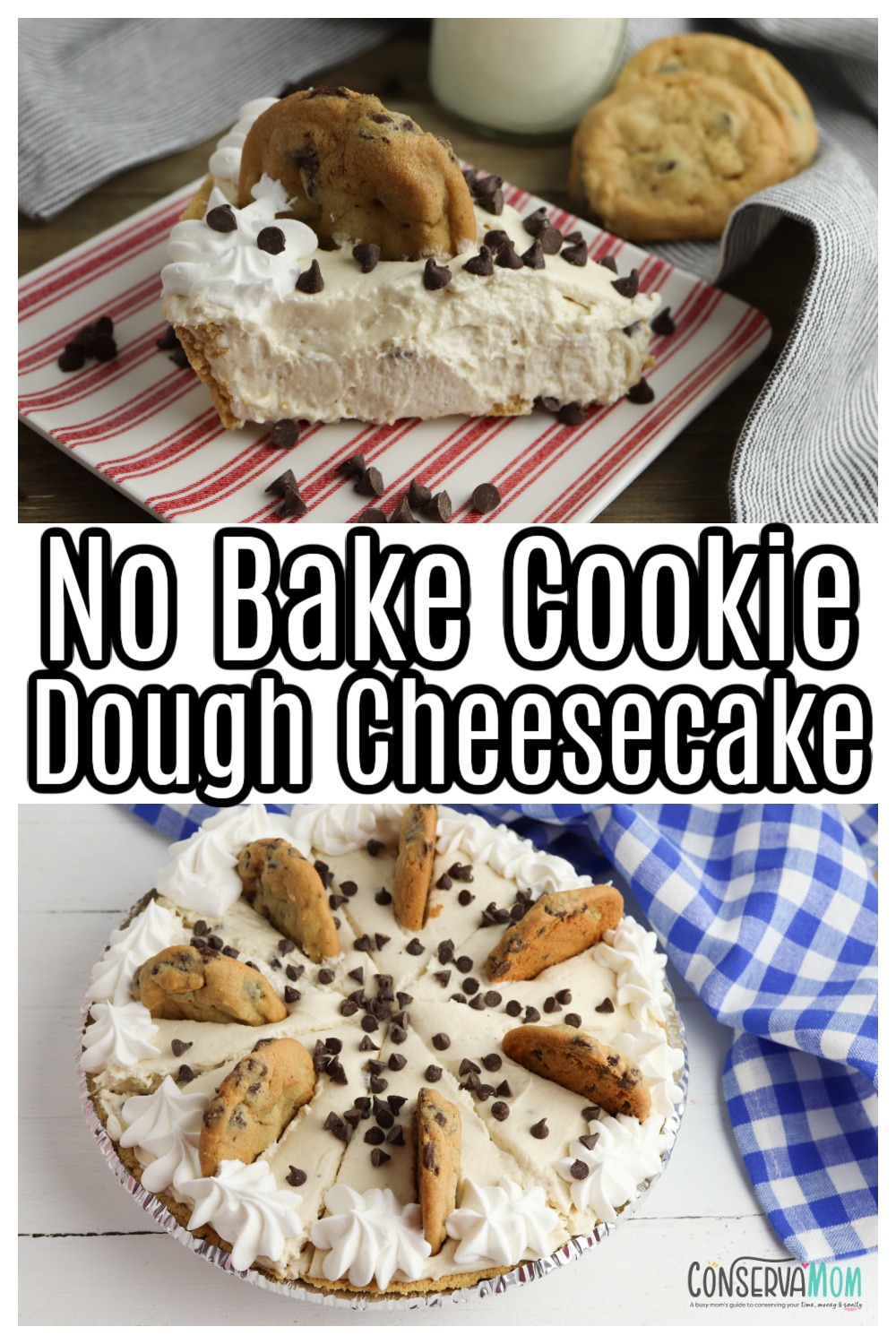 No-Bake Cookie Dough Cheesecake
I love all things cookie dough. It's literally one of my favorite flavors! I love Cookie dough ice cream, cookies, and anything that involves delicious chunks of chocolate chip. Another thing I absolutely love is cheesecake. Who doesn't love the smooth buttery taste of this delicious treat?
Who knew that you could make cheesecake with just seven simple ingredients? Not only do you NOT have to bake this delicious dessert, but you get two incredible flavors, all in one. Love Cookie dough? Love Cheesecake that tastes like cookie dough? Yes, please!
This easy dessert recipe is perfect for anyone to create. You can even make this a fun baking activity with your kids.
An Easy Dessert Recipe
Everyone knows that raw cookie dough is crazy good but it's one of those foods that we all know we're not supposed to eat due to food safety concerns. But this simple cheesecake recipe proves that there are always ways to make a dessert happen with a little bit of creativity!
This is fantastic and perfect for cookie dough lovers! So, the next time you're craving cookie dough with a creamy cheesecake texture, this simple dessert is the perfect answer every single time. This chocolate chip cookie dough cheesecake is a great spin on traditional cheesecake. It will become one of your favorite desserts! Because this is a no bake dessert you can prepare it without having to turn on the oven!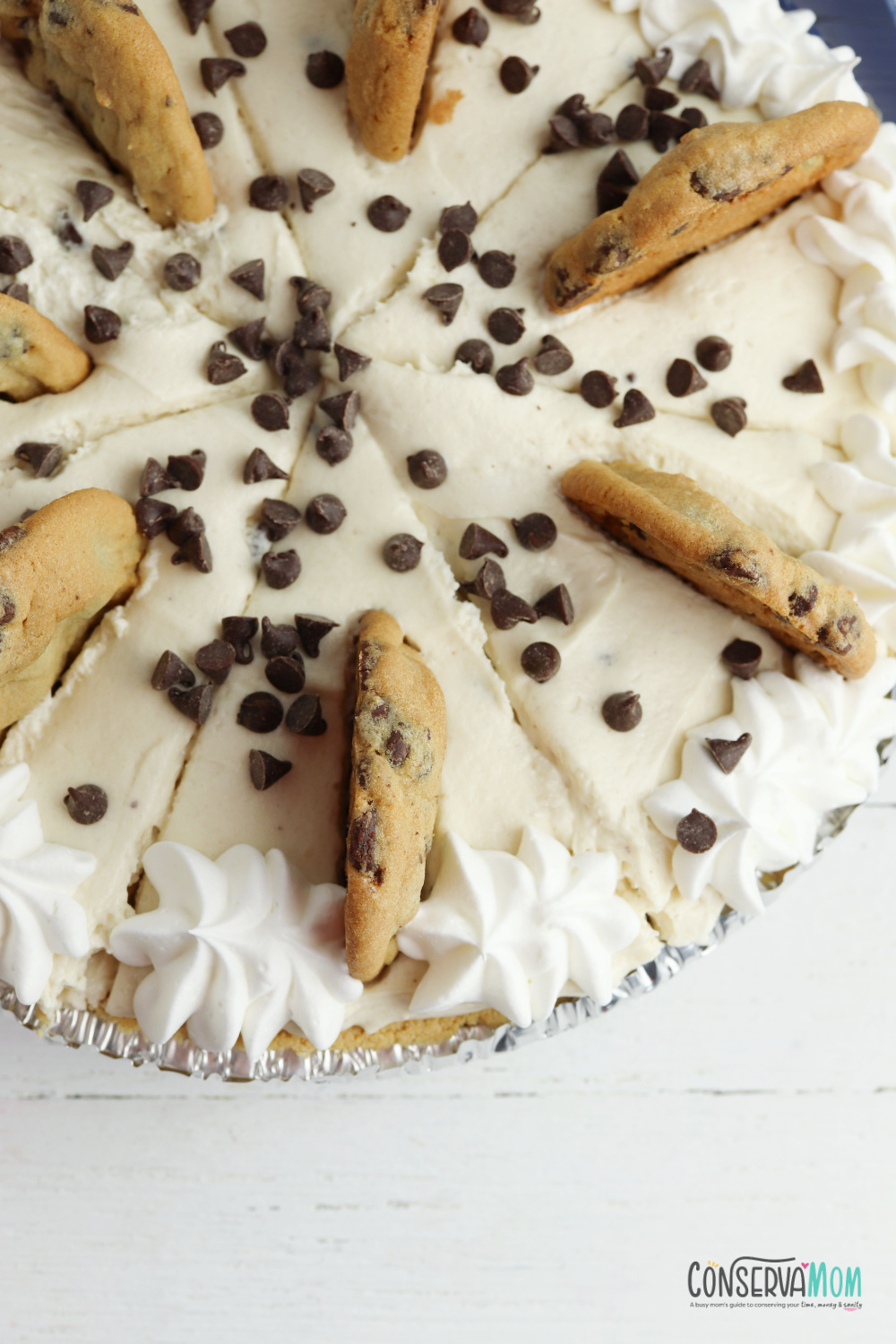 Makes 8 Servings