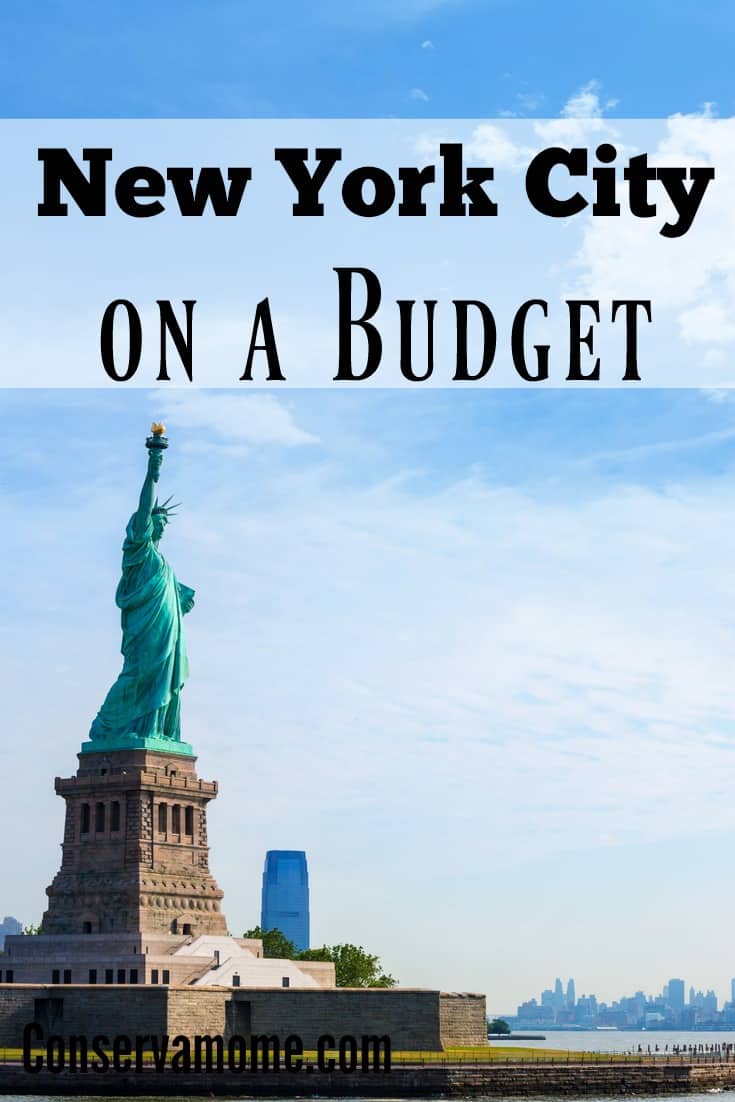 New York City can be expensive but it doesn't have to be. There are ways you can see New York City on a budget and still have a lot of fun. I have heard people say that a weeks trip to NYC can cost almost as much as Disney World and I think to myself "Are we visiting the same city?" That just seems unreal to me.
With a little planning and research you can have a great stay and not spend a fortune. You don't have to jam pack every activity into one day. Take your time and really see things. One of my favorite free things to do is walk Times Square. There is always something going on and in my opinion it is the heart of New York. You can window shop, eat, or just people watch. If you bring your own lunch you don't have to spend a dime while there. It is just one of the many things you can do to save money in New York City!
Below are some more tips to see New York City on a budget and have a lot of fun while doing so!
Check out Airbnb
Hotels in New York City sometimes cost enough per night to feed a family of four. If you are on a tight budget, check out the Airbnb's. Sometimes you can get them pretty cheap. Before reserving an Airbnb do your research. Check out the pictures and make sure it has everything you need. Does it have good reviews? Is the location near the attractions you want to see? Is it near the metro? Does it have a kitchen? A kitchen is a great way to save on meals. These are all important factors when researching somewhere to stay.
Buy A Metrocard
If you are staying more than one day you should buy a metrocard. Parking is expensive in New York. I mean crazy expensive. You can fly into any of the major airports or better yet, take the train into Penn Station if you can, and then ride the shuttle into the city. At the time of this listing Metrocards are only $29 for free subway and bus fare until midnight. If you really must drive research your parking options before parking at the hotel. Also, some hotels do offer free parking, so check them out. Just be prepared for the prices they charge.
Take The Staten Ferry For An Incredible View
The Staten Ferry is free for commuters. You can ride the ferry across the harbor and when you get to the other side you just hop back on and go back. It is a lot of fun, even though it can get super crowded during peak times. You will be able to view New York City in a whole new light and have some amazing photo opportunities. It is one of our favorite activities in NYC!
Pay As You Wish
While most museums in NYC cost a pretty penny to visit there are ones that offer "pay as you wish" options during certain times of the week. You can research these online but the one I highly recommend is the Museum of Modern Art. On Fridays from 4 to 8 PM you can see all the incredible art for FREE. Just keep in mind in can get super crowded.
Take Advantage of Central Park
Central park is home to statues, events, and a whole lot of fun. One of the best things to do is pack a picnic and head to Sheep Meadow. It is a 15 acre field that has a great view of New York. After you are done eating you can play a game of catch or just people-watch. If you have a Beatles fan make sure to check out the "Imagine Mosaic" exhibit. This exhibit is a dedication to John Lennon, who was murdered at the Dakota. If you would also like to see the Dakota, it is at the end of Central Park on 72nd street. The walk is not far and there are some pretty views on the way.
Do Your Research
When it comes to saving money while traveling to NYC, one of the best things you can do is research. It's not the type of destination that you can just turn up to and explore. Well, not if you want to make the most of your trip. Have a look at GetYourGuide to get started with planning your trip.
Get A New York Pass
A lot of people don't know about the New York Pass and that is really a shame because while it is a little steep, it is a great way to save money in New York City. It is honestly like a free pass to the city. You pay one price ($189 for a two day adult pass and $169 for kids) and can see up to 80 famous attractions in New York City for free. If you see just three attractions a day you will have paid for the card. Not only will you get free entry but you will be able to bypass the long lines. Attractions include (but not limited to) the Empire State Building, the Statue of Liberty, Top of the Rock, 9/11 Memorial, Lincoln Center tour, and much more. Also, sightseeing cruises, including the Circle Line Downtown is included. It is a great way to see New York City without busting your budget. It is very easy to use, just go to the attraction and swipe your card through a special machine. After that you will be allowed entry to the attraction. The passes are available for 1,2,3,5,7, and 10 days.
One final tip, just have fun. NYC is a great city with amazing people. There is something for everyone and no matter what you do, you will have a grand time. So don't stress about doing all the major things. There is so much to see that sometimes you find something that is even more exciting than the Statue of Liberty! So plan, go, and do!