Find out more about the New Prestige Ice Cream Flavors Only at Winn-Dixie. Disclosure: Although I was compensated for this post, All opinions are 100% mine.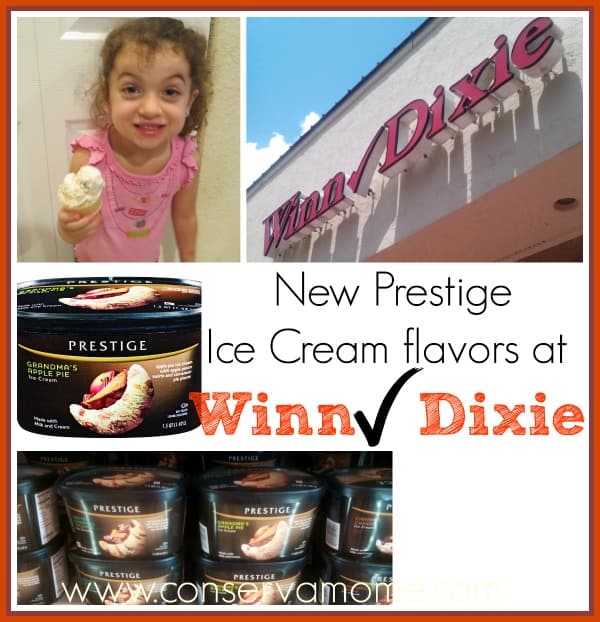 New Prestige Ice Cream Flavors Only at Winn-Dixie
We love ice cream here in our home. When I mean Ice cream, I mean real Ice Cream, not frozen Ice product. Thankfully, Winn-Dixie is pleased to introduce the addition of several new products and flavors to its Prestige ice cream and frozen novelty line. Prestige is real ice cream, made with real milk and cream, which sets it apart from the frozen dairy treats of many well-known national brands. True ice cream lovers know the difference, and everyone can taste it.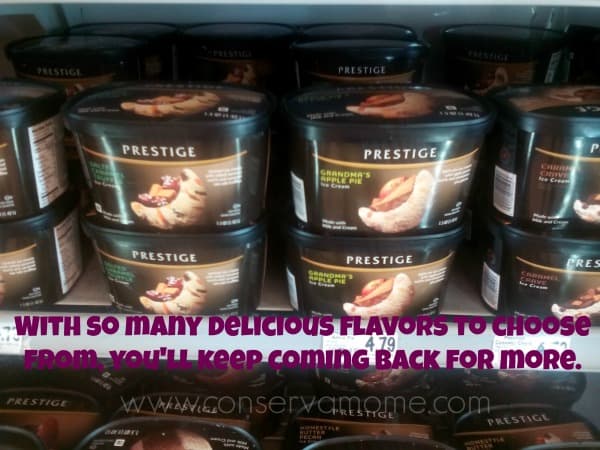 Customers can now enjoy seven new ice cream flavors, including Salty Caramel Truffle, Milk Chocolate, Peach, Apple Pie, Praline, Coconut Almond Fudge and Coffee. These new flavors are in addition to the other 20 Prestige ice cream flavors, made from real milk and cream with pieces of real fruit, nuts and chocolate chunks. There's an ice cream flavor for every palate at a reasonable price.
In addition, other new Prestige products include:
Six varieties of Prestige fruit bars, all made with 100 percent real fruit. Flavors include Mango Fruit, Pina Colada, Raspberry, Strawberry, Caribbean Fruit and Strawberry Colada.
· Six varieties of gelato including Bananas Foster, White Chocolate Raspberry, Tiramisu, Caramel Sea Salt, Italian Cookie Crunch and Coconut, will be sold in Winn-Dixie stores by the end of the summer.
Just because school is back doesn't mean you can't enjoy a delicious Frozen treat! Best of all this will be an Ice Cream the whole family will love!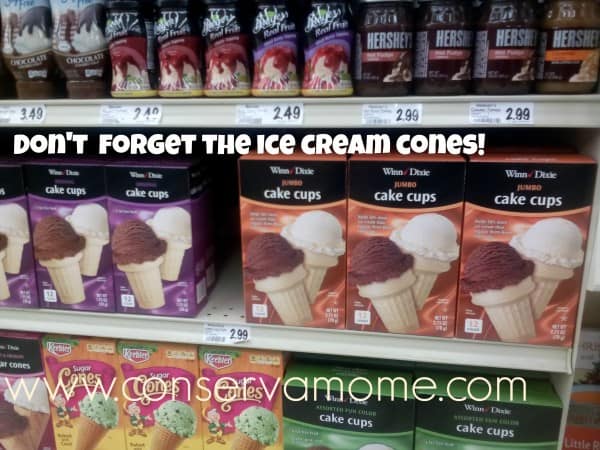 So head over to your local Winn-Dixie and try it f0r yourself.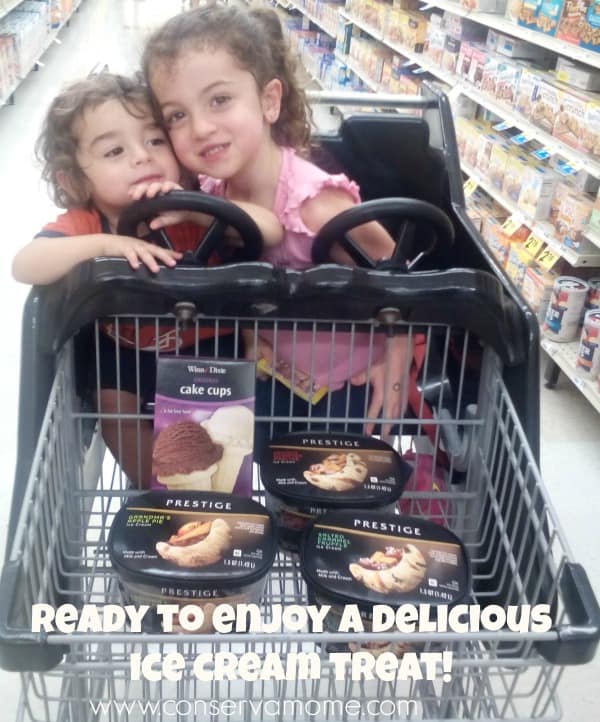 With delicious flavors,amazing prices and great conveniences you'll love shopping at Winn-Dixie!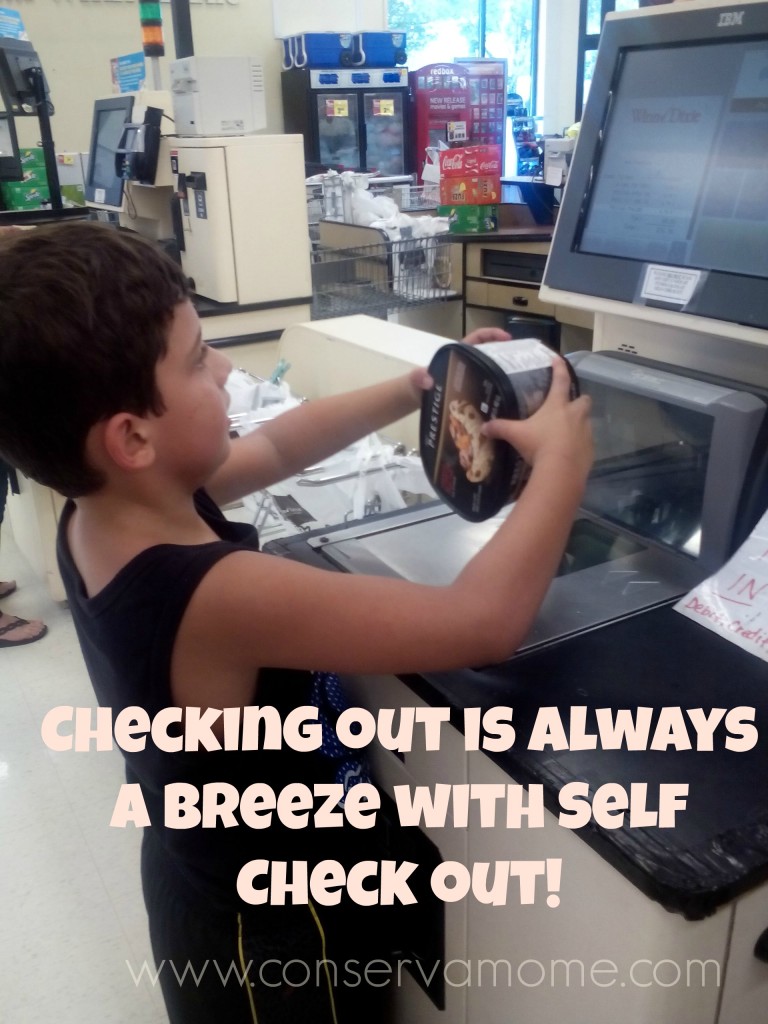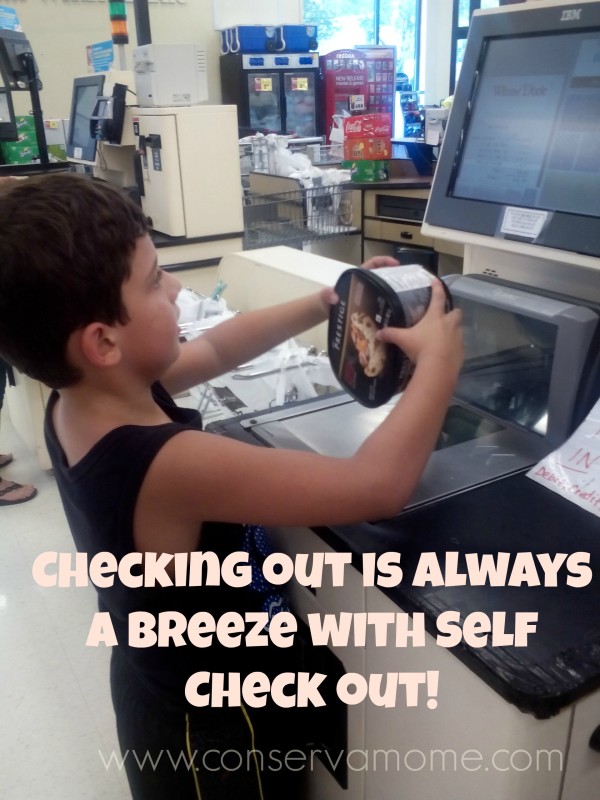 The flavors we tried were amazing! Each bite had so much flavor and deliciousness, making this an irresistible treat!

Prestige Ice Cream Flavors to try
Grandma's Apple Pie: Apple pie ice cream with apple pecan swirls and cinnamon pie pieces
French Quarter Praline: Caramel ice cream with caramel swirls and praline pecans
Salted Caramel Truffle: Caramel ice cream with salted caramel swirls and caramel sea salt truffles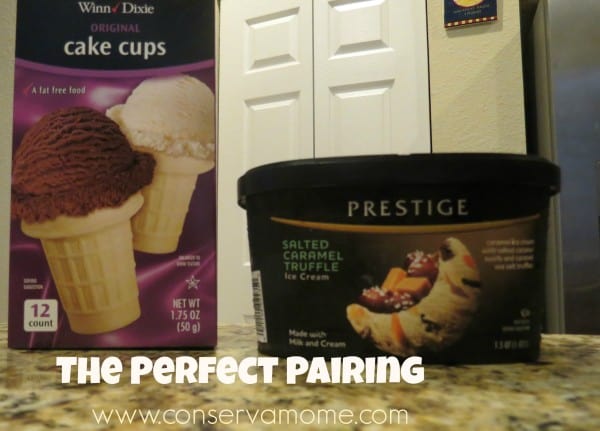 Careful! This treat will go fast so make sure and get a few!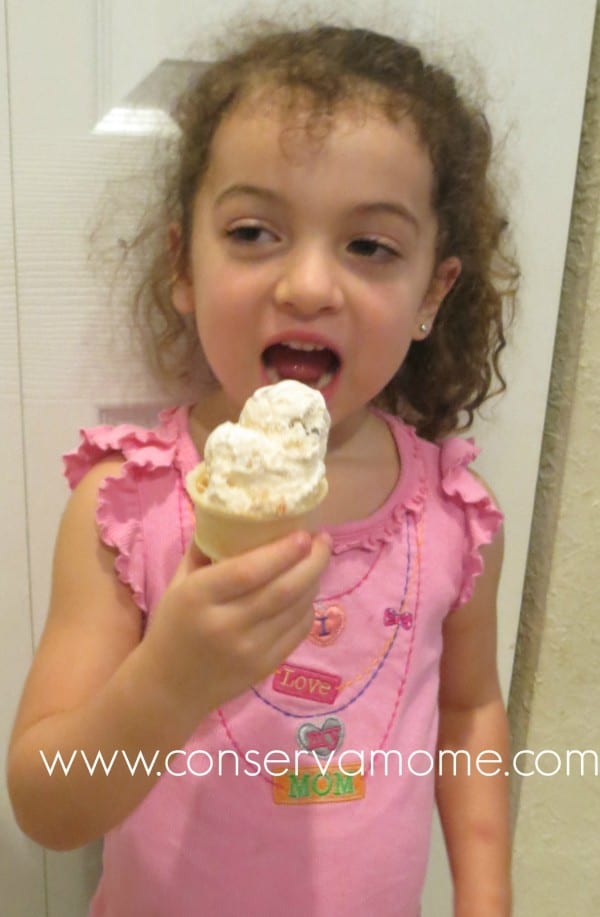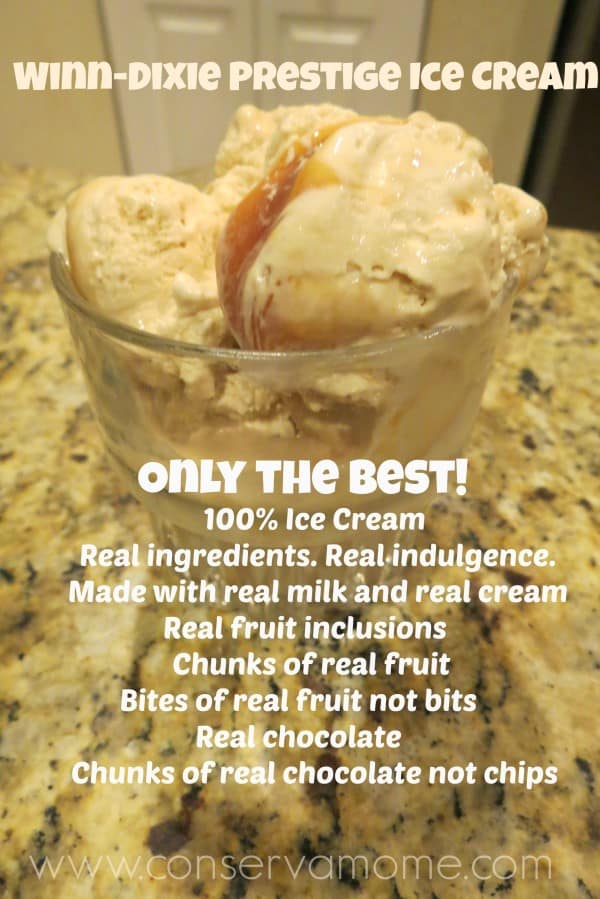 You can find out more information on Winn-Dixie at www.winn-dixie.com
Make sure and follow Winn-Dixie on Facebook, Twitter and Pinterest for the latest, recipes, deals and more!
About Winn-Dixie
Winn-Dixie Stores, Inc. is a subsidiary of Bi-Lo Holdings, which is the fifth-largest conventional supermarket in the United States based on store count. Founded in 1925, Winn-Dixie employs more than 48,000 associates who serve customers in 546 grocery stores and 418 in-store pharmacies throughout the five southeastern states of Alabama, Florida, Georgia, Louisiana and Mississippi.