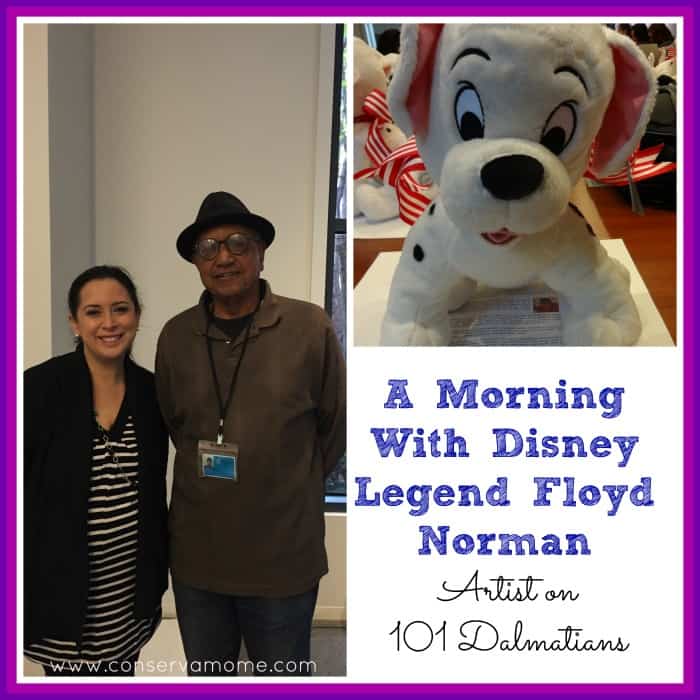 As many of you have seen Disney has released the Diamond edition of the 101 Dalmatians. A classic Disney movie that was released in 1961.  However, what few people get to find out in their lifetime is many of the secrets behind a fun animated film like this. Or meet the artistic talent behind it. I was blessed enough to do both on my recent trip to Los Angeles and meet the creative legend Floyd Norman.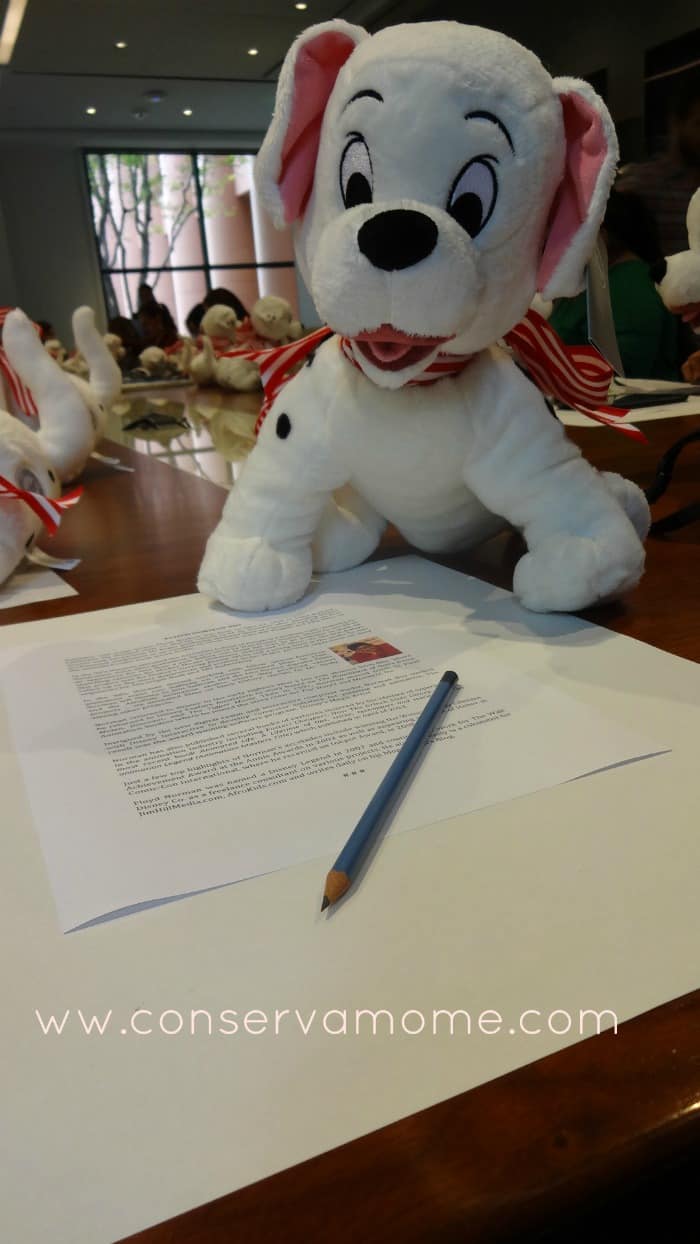 Out of High School Floyd applied for a job at Disney Studios and was told to go to school and study art technique. On his 3rd year at the Art Center he received a call to be at Disney Studios becoming the first African-American artist to remain at the studio on a long-term basis. He started as an inbetweener for the movie Sleeping Beauty. Following his work on Sleeping Beauty, Norman was drafted, and returned to the studio after his service in 1960 to work on One Hundred and One Dalmatians (1961) and The Sword in the Stone (1963).After Walt Disney saw some of the inter-office sketches Norman made to entertain his co-workers, he was reassigned to the story department, where he worked with Larry Clemons on the story for The Jungle Book.
It was amazing talking to him because of the many things he got to see while working with Walt Disney. For starters everyone called each other by their first name. No one was to call Walt (Mr.Disney). When he made a decisions you said Yes Sir! Most important Story Meant everything to Walt. Speaking to Mr. Norman you could see there was an amount of respect he felt towards Walt. During that day an age Mr. Disney was a progressive of sorts naming a Woman to run film unit something that didn't happen in that day and age. Walt treated everyone fairly,equally and kindly.  He was like a Dad to his employees you didn't just join the company you joined the family.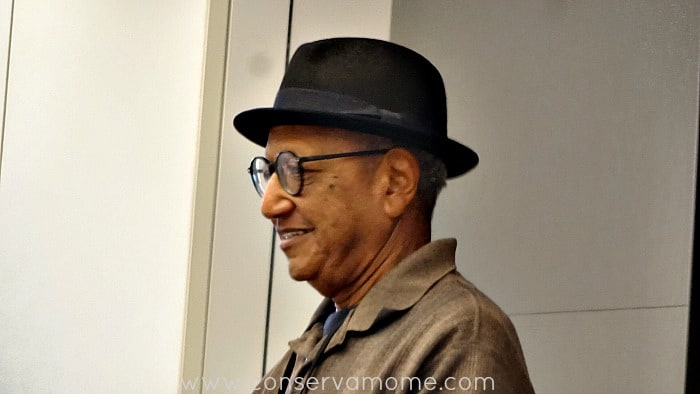 During his career he's seen many changes to the artistic process of a film. When he began they were working on Sleeping Beauty which was drawn,inked and painted by hand and cost a lot of money. He says this was a true masterpiece. Once he went on to 101 Dalmatians they changed things a bit and Xerox became the main way in which it was made, a technique that was very cutting edge at the time. His favorite movie was the Jungle Book which was also Walt Disney's last movie.
More recently, he has worked on motion pictures for Walt Disney Animation Studios and Pixar Animation Studios, having contributed creatively as a story artist on films such as Toy Story 2 and Monsters, Inc. for Pixar and Mulan, Dinosaur and The Hunchback of Notre Dame for Walt Disney Animation Studios, among others, including recently Reel FX's Free Birds. He continues to work for The Walt Disney Company as a freelance consultant on various projects and still goes to work to this day at one of the Disney Studio offices.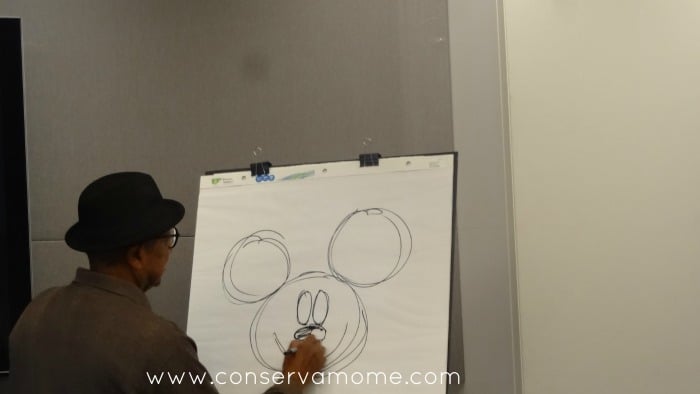 Being with this man was truly inspirational and we even got a few drawing techniques from him. Sitting and listening to these anecdotes from years past, and sitting in a room in a building with so much history was something so amazing, so rich and so awe inspiring. It was truly an experience to be a part of this and I will treasure it for years to come. Most important every time I see 101 Dalmatians I'll know I sat in the presence of one of it's makers.
Disclosure: This post is part of my press trip to LA, CA with expenses provided by Disney. All Opinions are 100% mine.