There's a new game in town and it's ready to bring out the competitive fun in everyone. Find out why we love Mario & Sonic at the Olympic Games Tokyo 2020. Disclosure: I received this game free of charge for my honest opinions. All opinions are 100% mine. Post contains affiliate links.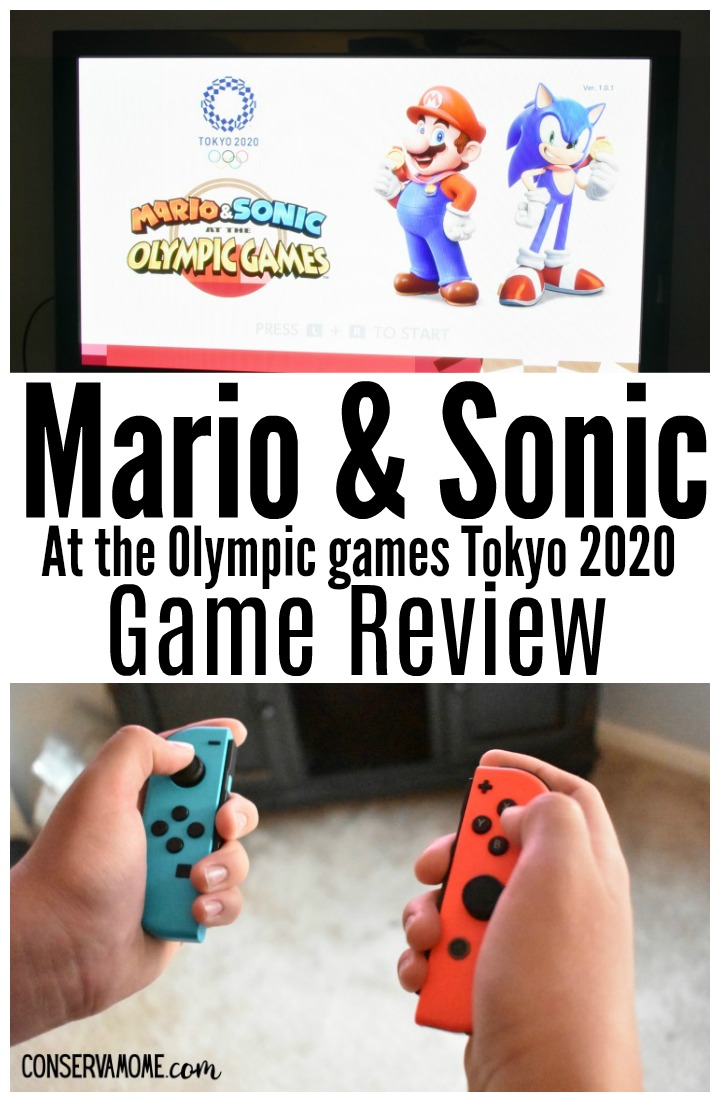 Mario & Sonic at the Olympic Games Tokyo 2020
I grew up back when Sonic and Mario looked a lot different. Times have really changed. Thankfully Mario & Sonic at the Olympic Games Tokyo 2020 give you the best of worlds with this fun spin on the Olympics.
You'll have a chance to test out your favorite characters while they compete in various olympic sports.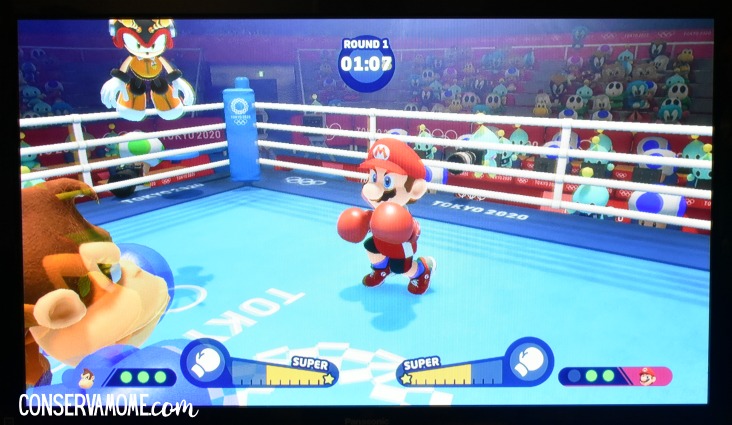 Bowser rides a horse and Dr. Eggman jumps off the high dive. Luigi and Tails go on a quest to free Mario & Sonic from the Tokyo '64 video game console, where they've been trapped as retro 8-bit and 16-bit versions of themselves.
Where else could that happen? Nowhere. And just in time for the holidays, you can experience these fun, entertaining adventures for yourselves. Mario & Sonic at the Olympic Games Tokyo 2020 best of all you can go for the cold with this fun game today only on Nintendo Switch™!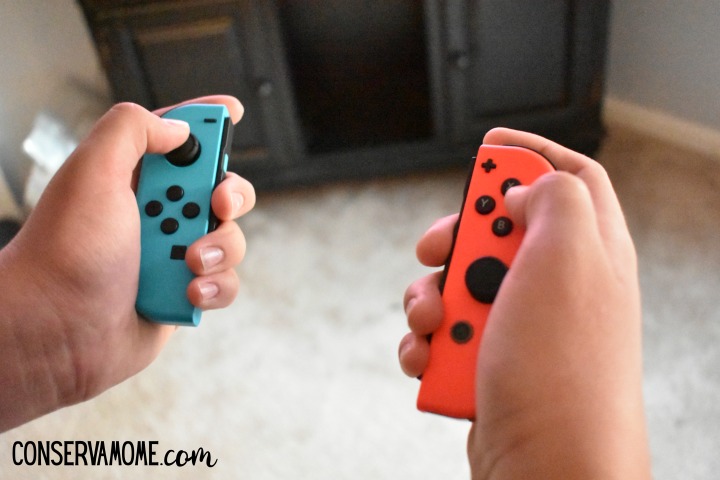 In Mario & Sonic at the Olympic Games Tokyo 2020 you will help Mario and Sonic escape from a 2D-themed console, the "Tokyo '64," hatched as part of Dr. Eggman's and Bowser's nefarious plans to trap the colorful and capable power pair.
You'll have more than 30 events to master in this fun Olympic showdown that can even be taken to the online multiplayer arena.
This game is exclusively on Nintendo Switch.
Best of all you can determine who the real champion is while using the fun and flexibility of Joy-Con controllers to your advantage.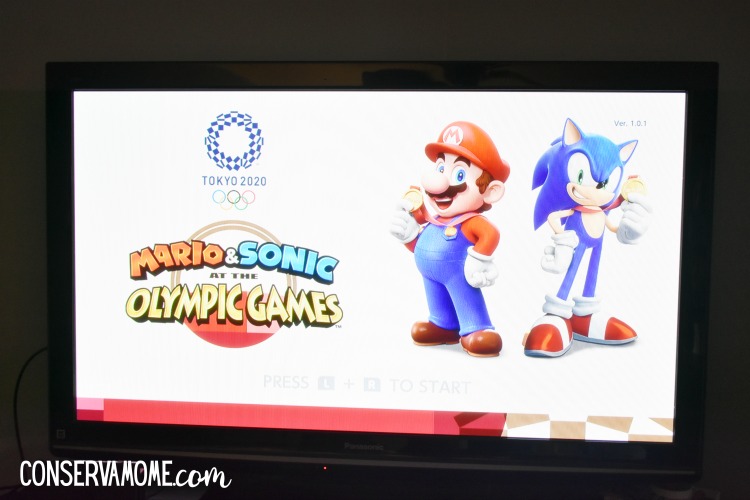 You'll Play with a Cast of Fan-Favorite Characters:
Play as Mario, Sonic, and a star-studded cast of your favorite SEGA and Nintendo characters!
What games will you be playing?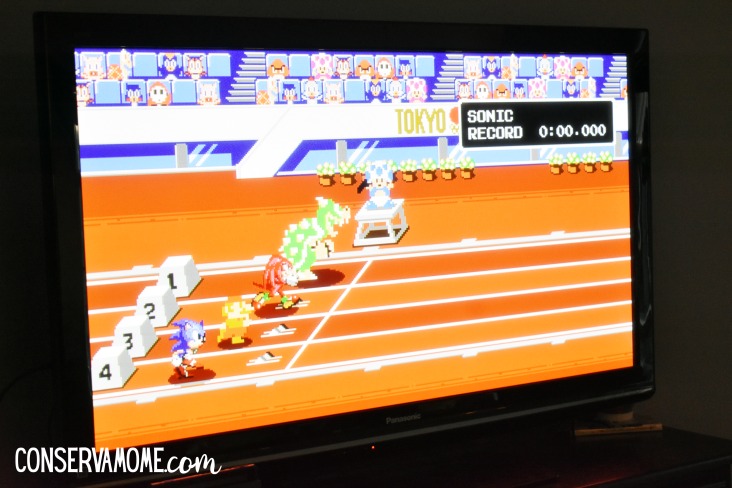 You can enjoy these 2D events below in the Mario & Sonic at the Olympic Games Tokyo 64 olympics:
100m
10m Platform (Diving)
400m Hurdles
Gymnastics – Vault
Judo
Kayak Single (K-1) 1000m
Long Jump
Marathon
Shooting – Trap
Volleyball
You will also dash, climb, jump, surf and more in these fast-paced 3D events in the 2020 olympics:
100m
110m Hurdles
4 x 100m Relay
Archery
Badminton
Boxing
Canoe Double (C-2) 1000m
Discus Throw
Equestrian – Jumping
Fencing
Football (Soccer)
Gymnastics – Floor Exercise
Javelin Throw
Karate – Kumite
Rugby Sevens
Skateboarding – Park
Sport Climbing
Surfing – Shortboard
Swimming – 100m Freestyle
Table Tennis
Triple Jump
The fun even goes beyond the limits of reality with all-new Dream Events:
This fun game will provide hours of fun for everyone. There are so many fun ways to play the sky's the limit to the competitions you will be able to participate in.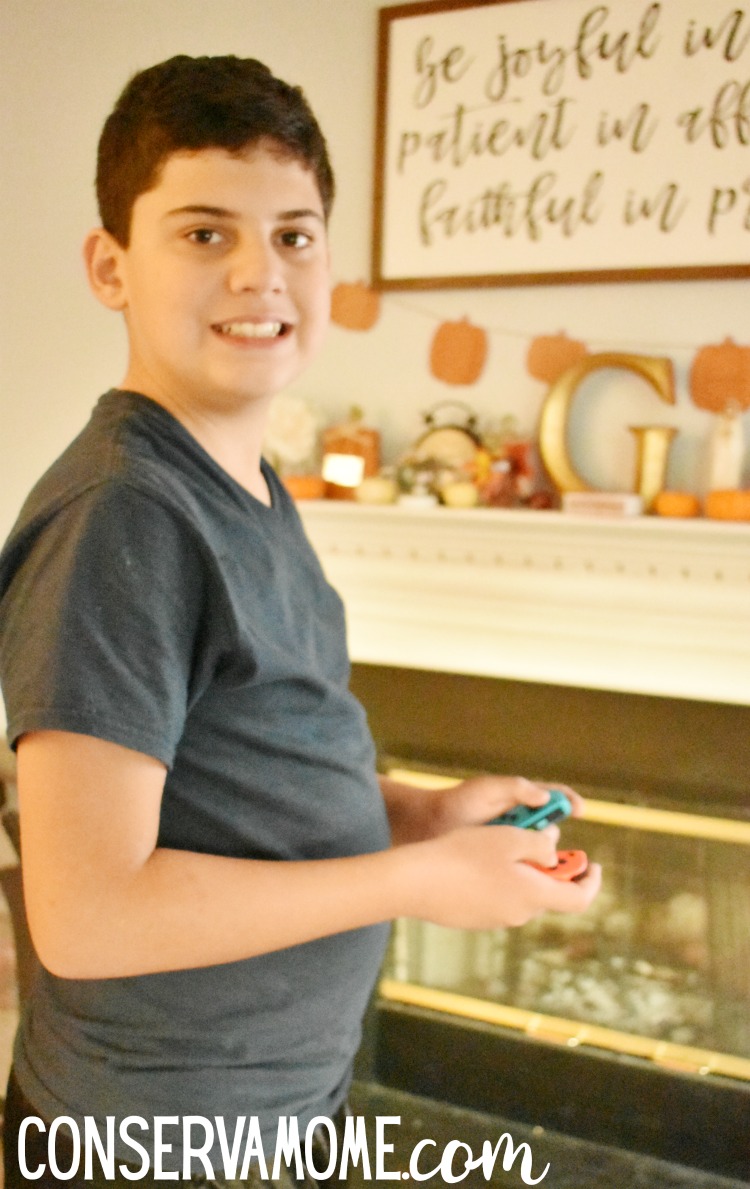 Mario & Sonic at the Olympic Games Tokyo 2020 is available in the US for $59.99 USD abe sure to visit the official website, and watch the latest trailer below:
Most important Get social with SEGA and keep up with all the latest news and more:
ON TWITTER , Facebook twitch ,YouTube:
*Joy-Con functionality does not extend to all events.
**Internet connection required during online play. To use online services, you must create a Nintendo Account and accept the related agreement. The Nintendo Account Privacy Policy applies. Some online services may not be available in all countries. Online play requires paid online membership.