Disclosure: Although I received this Lalabye Baby diaper  free of charge. My love for it all mine!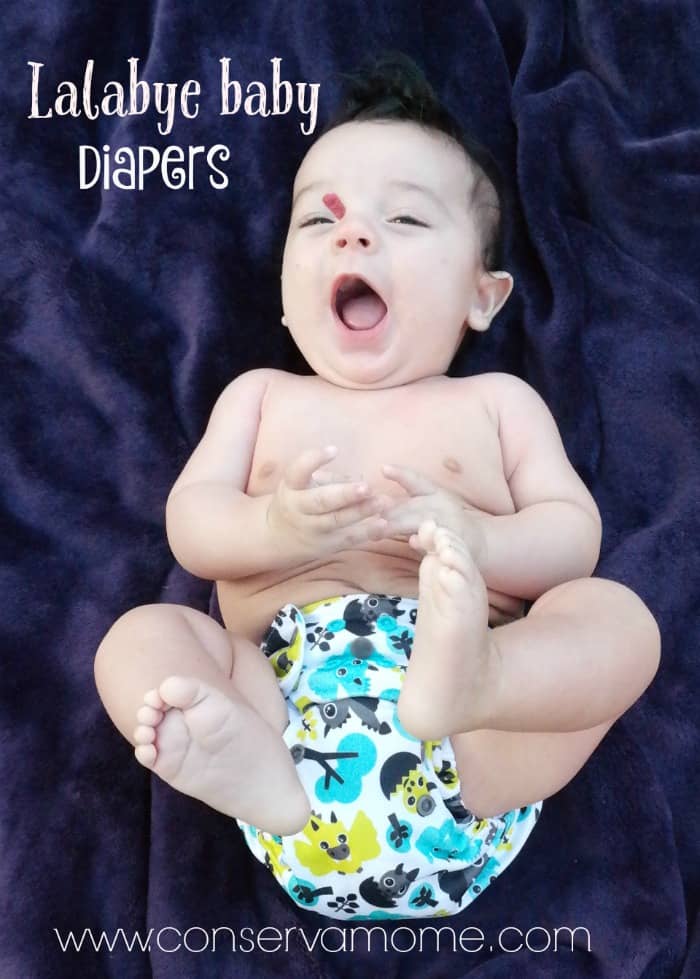 If you follow my page you know one of my favorite brands of cloth diapers is Lalalbye baby. What is there not to love with all the whimsical prints,colors and names? But most important how could one not love this versatile style of diaper. It has features for any fan. I've reviewed this diaper in the past but hadn't done so on my boys recently so I decided to seize the opportunity with the new gorgeous print release of Hatching Dragon (and Little Red) to try it out on my two little dragons.
For those of you not familiar with Lalabye baby, this diaper was  created by the amazing Supermom  Melissa.  A super lady I am fortunate enough to know personally! She didn't start off designing diapers she actually started off as an interior designer and when her search of the perfect diaper took her nowhere she decided to take matters into her own hands and create this amazing 2 in 1 design.
Lalabye Baby is a very versatile style, it can be used as a pocket diaper or an All in Two! Lalabye's were created to be used from newborn through potty training! Which is what I'm doing now with a 4 month old and a 3 year old. They are made of  100% Rayon from Bamboo and TPU (waterproof fabric) Lalabye baby's diapers' are truly among the best you will find on the market. Don't believe me? Just ask her huge following of Lalabye mamas!  These diapers are made responsibly in China and designed in the USA. Melissa is in constant contact with her team every step of the way to make sure the diapers she brings forth are the amazing quality diapers we have all grown to love.
Her diapers have become popular because of their sweet and whimsical names like Itsy Bitsy Spider, Jack Be Nimble and Old MacDonald to name a few. Some of her retired prints will actually garner some great fan fare and even sell for over market value!  Many people have even been known to sell off all their diapers and completely switch to just Lalas. Yup they are that awesome!
Here newest prints prove how amazing this brand is. I of course fell in love with Hatching dragon the moment I saw it and knew I had to have it. Luckily she sent it my way so I could try it out!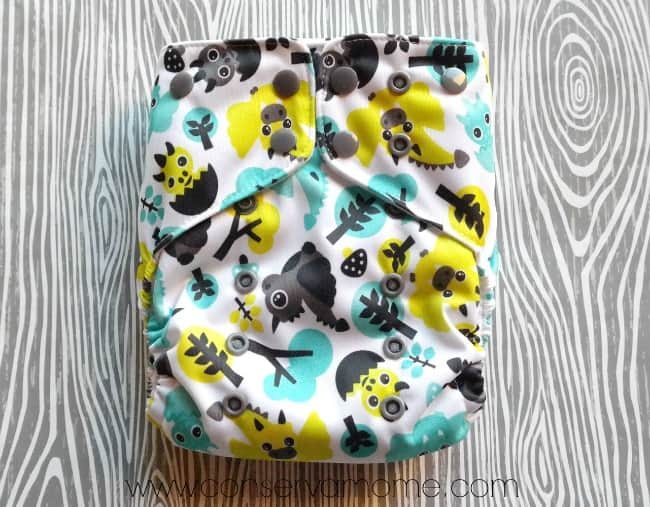 Isn't it beautiful?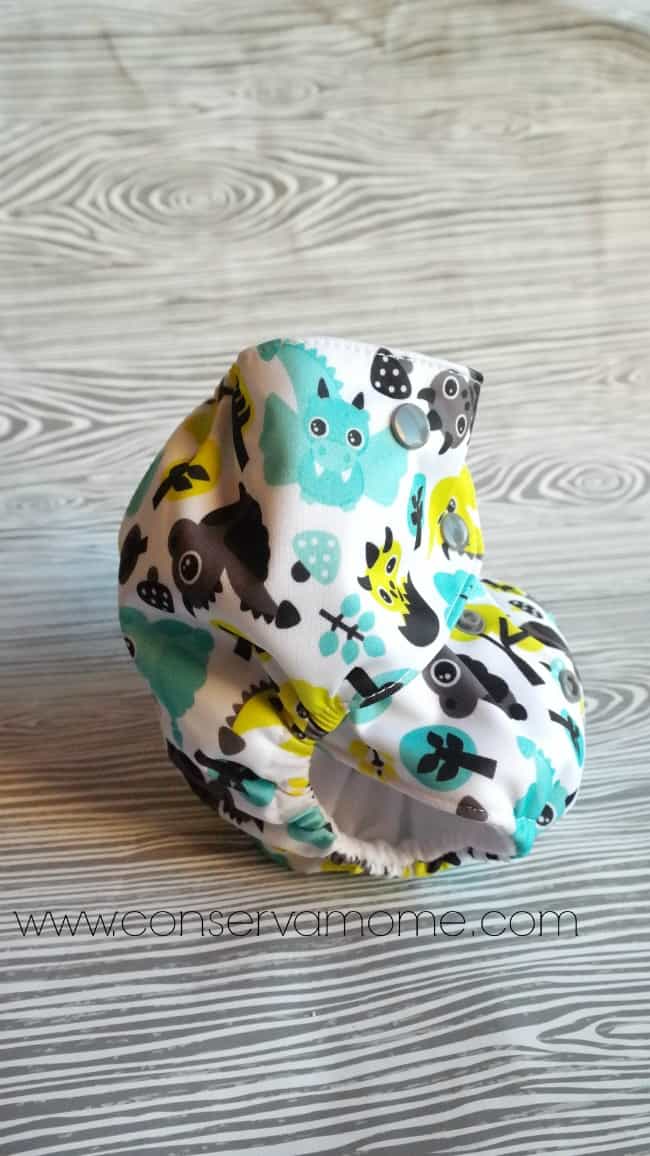 I mean really!? Could this get any more cuter?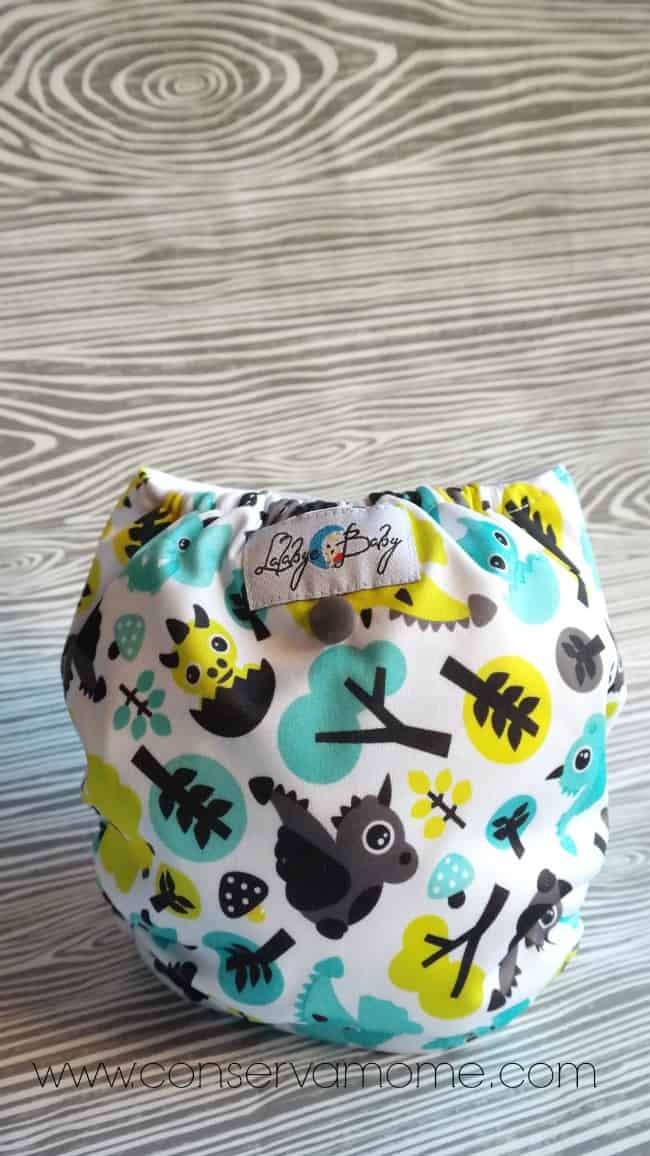 Ok, now for the fun part! What makes these diapers so amazing? For starters her rainbow snap system which is so innovative yet simple to use. Think about it! You don't have to guess what snap your little one is on and even my hubby knows where to put on my kids.  These diapers can be worn on baby's from 8-35+ which is fantastic because they will grow with your little one. It includes 3 rises to help fit your growing dragon.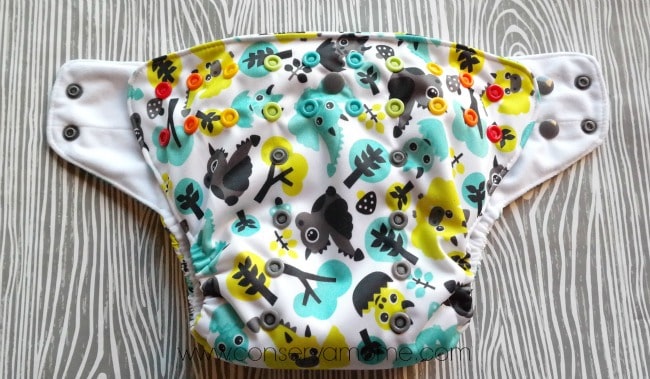 Here inserts are one of my favorite parts. They are the most buttery soft inserts in the industry. Seriously buttery soft! Each diaper comes with two sizes that include coordinating snaps. They can be worn together or alone and both snap together.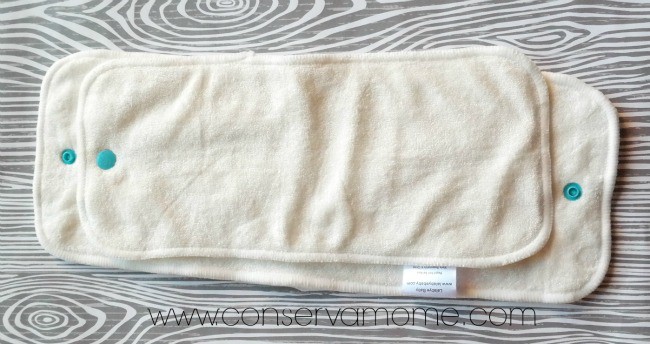 Like I mentioned above this diaper can be used as an AI2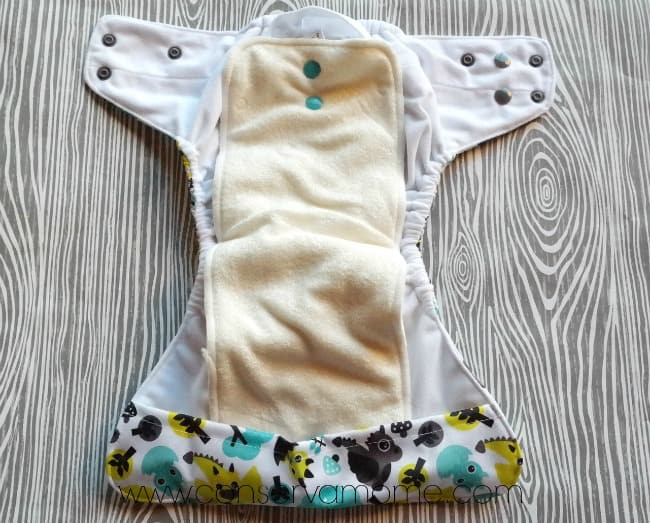 With both snaps in the bottom (And a great front tummy panel ready to keep baby dry)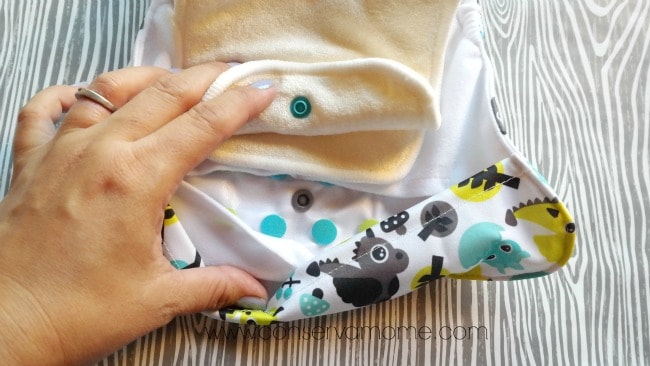 And top, keeping the insert in place.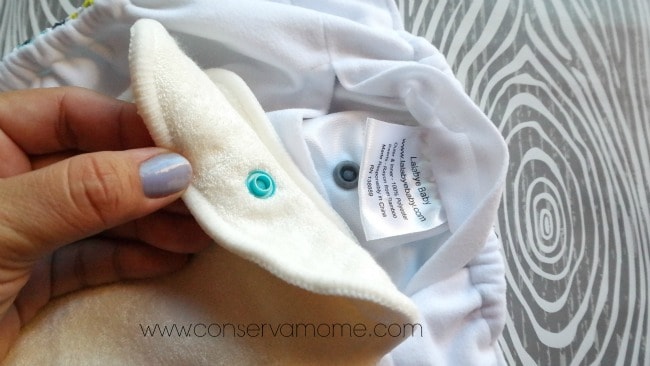 As for pocket wearing once again you can use both inserts to double up. I've used these overnight and have been fantastic! Best of all two openings so inserts agitate out of diaper in wash.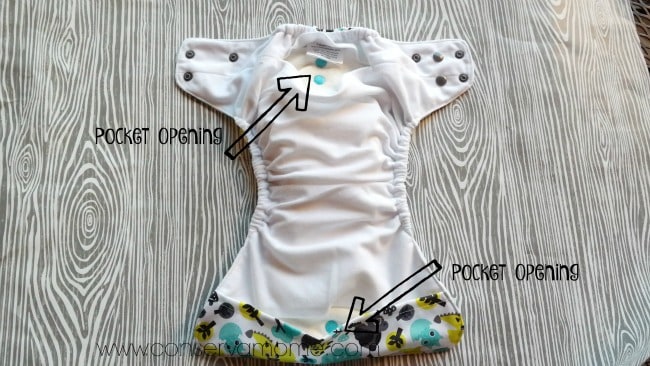 5.0 loves them and well who can resist this combo?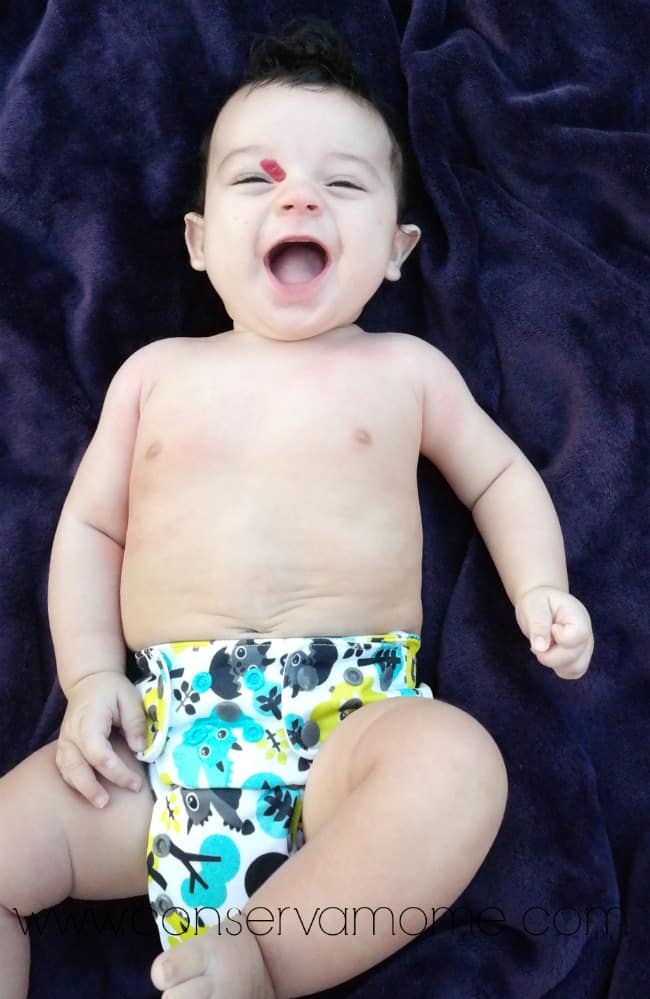 I love the fit on 5.0! He fits almost middle of the ground at 17#'s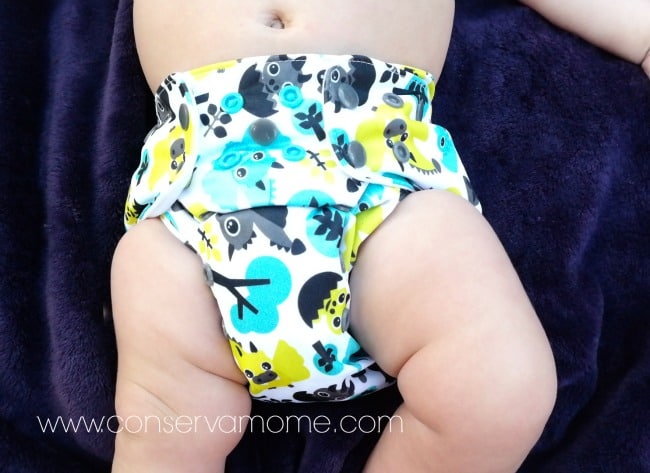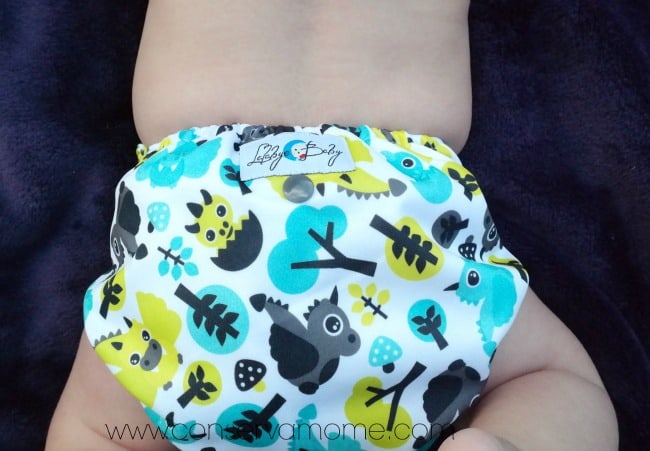 4.0 is a lot bigger than 5.0. He is weighting in at 37 pounds which is above the "limit" but because he's tall these diapers are perfect on him!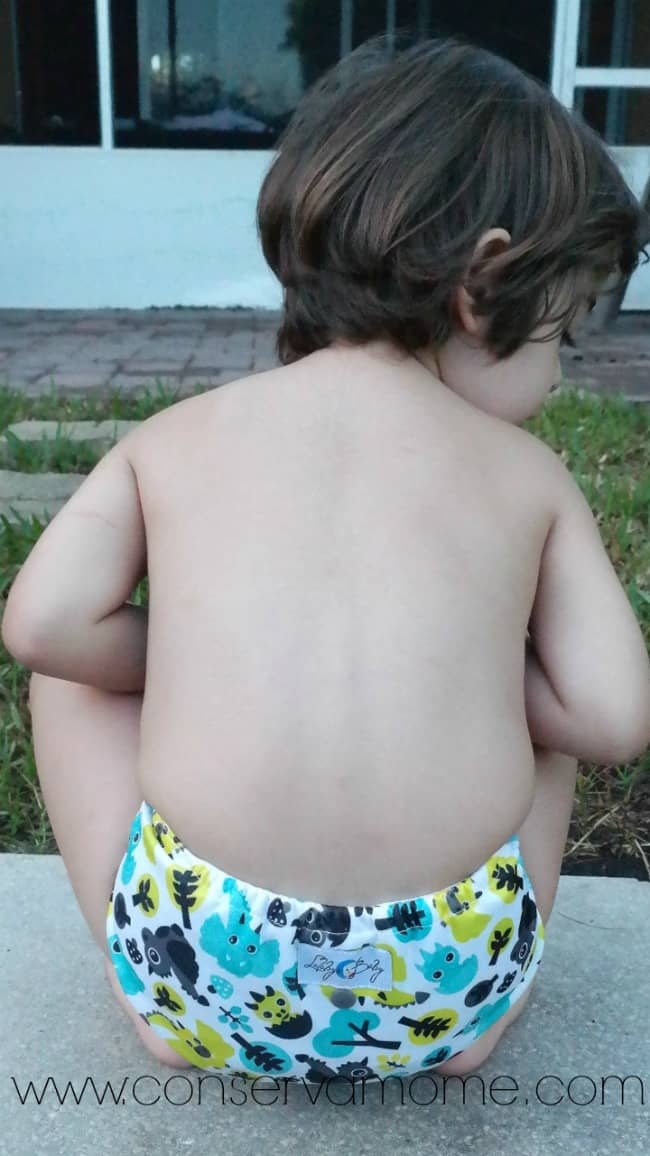 If your toddler is anything like mine you'll know how many "Adventures" they will go on. So it's perfect to see a diaper that is able to keep up with all of them.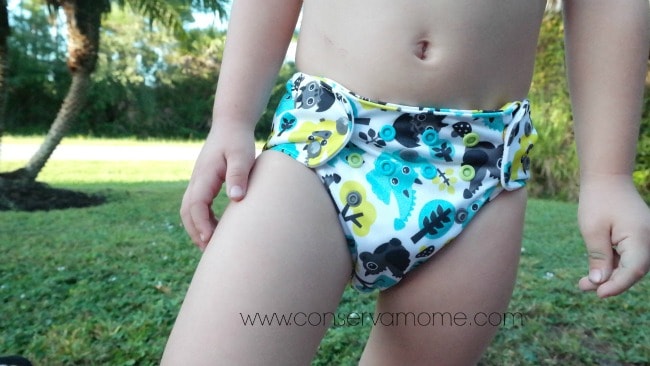 One reason these diapers fit so well is due to the hip snap which keeps it in place.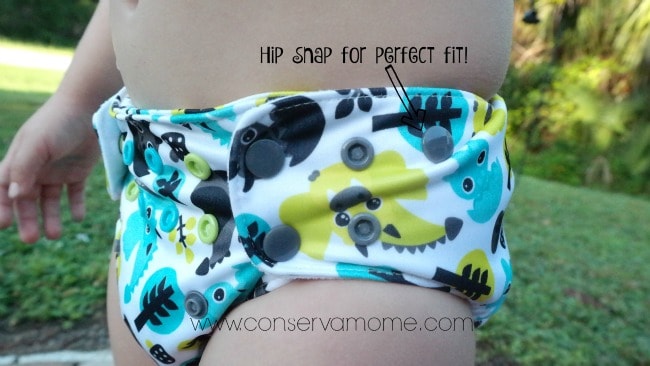 Lalabye baby diapers are so beautiful, so functional and so fun!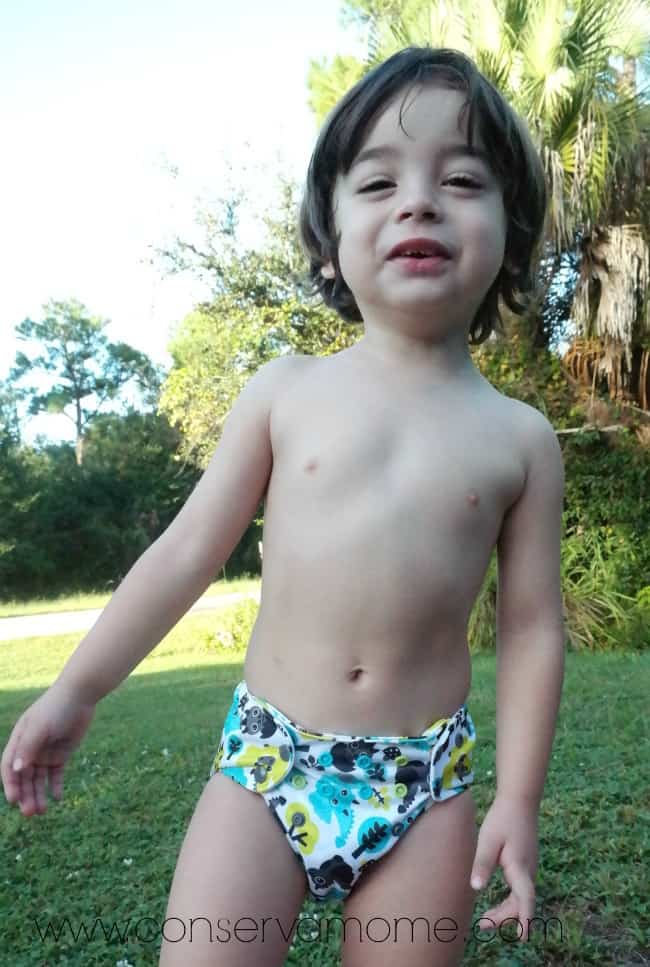 If you haven't done so make sure and check them out for yourself! You'll fall in love with them like I have!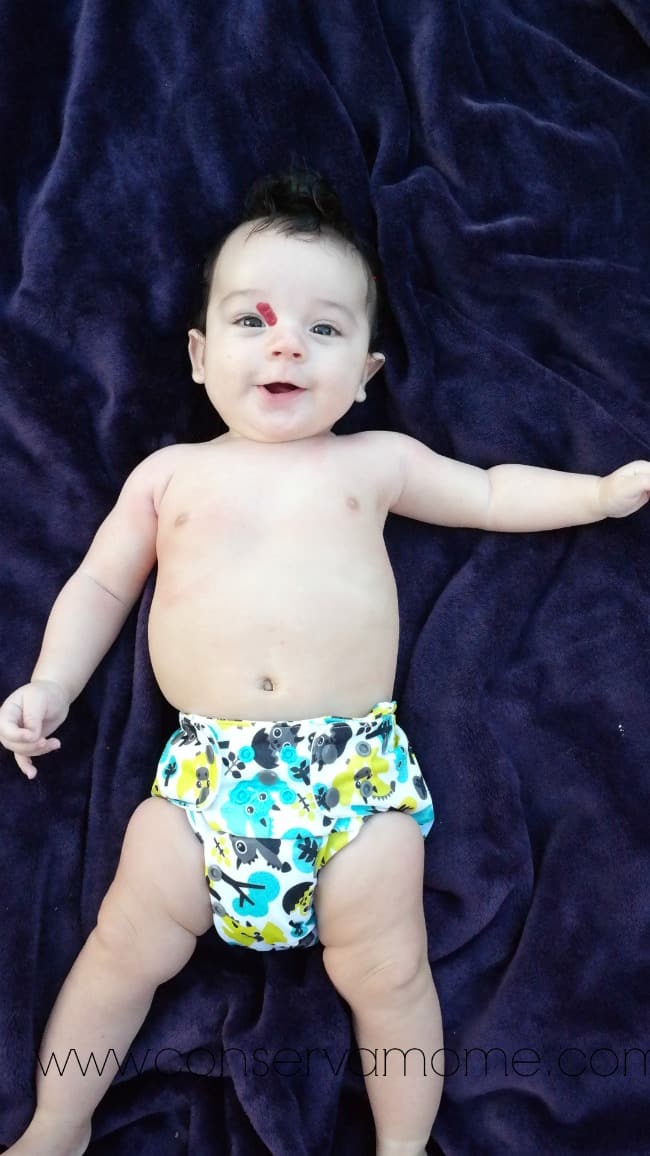 Don't forget to get social with Lalabye Baby to keep up with all the fun and color/print releases!