Where kids eat free!
Going out to dinner with kids can be expensive. So as parents it's always great to know what places you can get some great deals for your dinning. Below is a list of restaurants and the days you can take your little ones to eat for free or almost free. Remember though, call before to make sure your local establishment is participating since many are franchises  and it's up to the owner to make the call. Most are after 4pm especially the ones in the middle of the week. All are with purchase of adult entree. I will continue to add to this list so make sure and come back for more!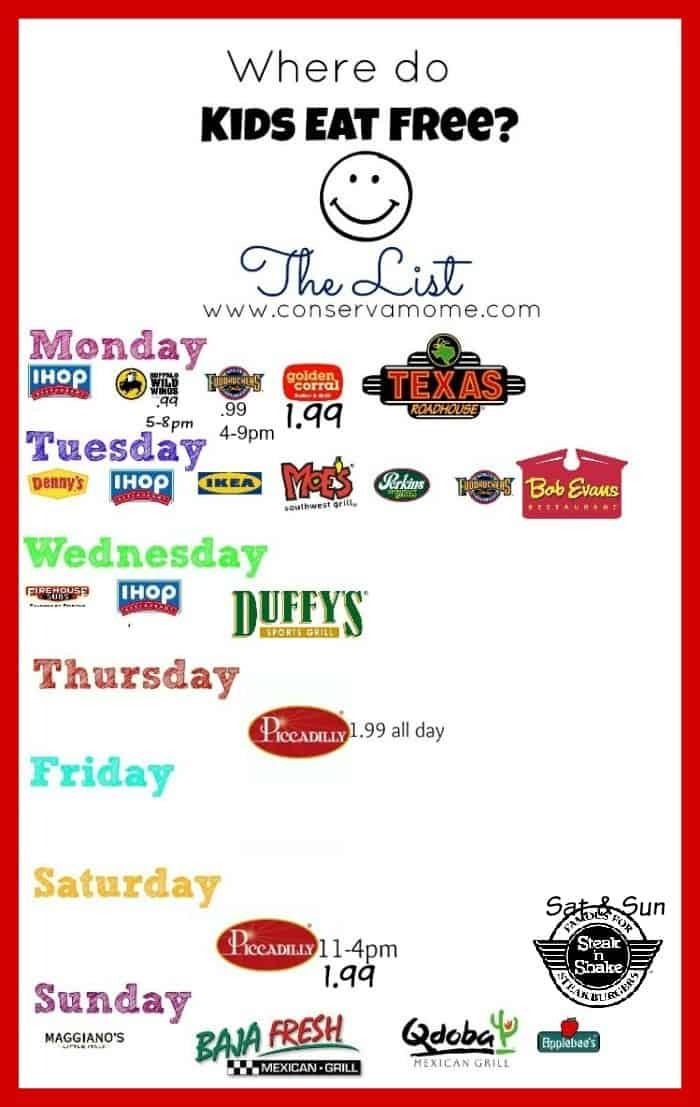 Other Additions:
Lime Fresh (Florida Locations) has kids eat free Tuesday Night
Miller's Ale House: Kids Eat free Tuesday Nights
Perkins: Kids Eat free Saturday Nights 4-8pm.