Disclosure: Although I received this product free of charge. All opinions are 100% mine.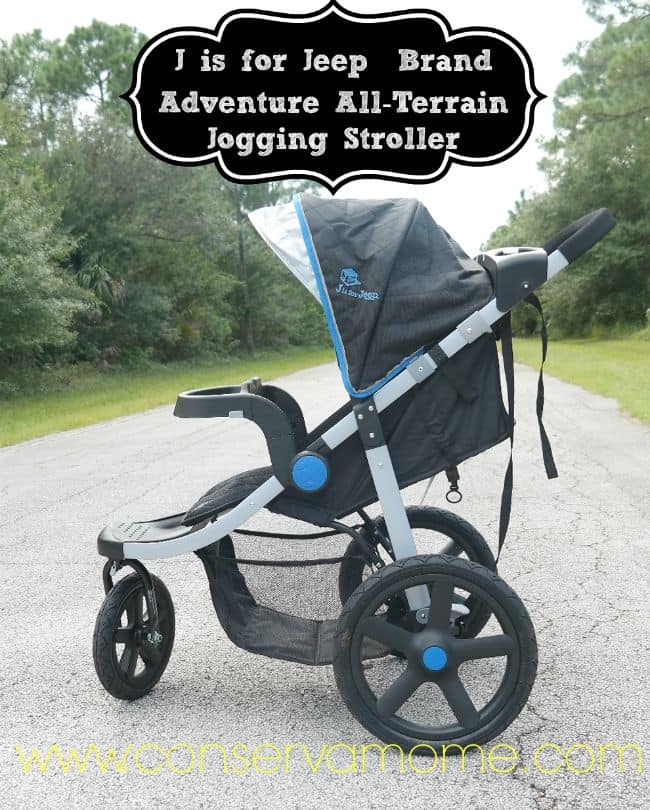 As you all know I gave birth to 5.0 a few months ago and he's growing so quickly. However, this mama hasn't been keeping up with her excessive like she should because of all the chaos around me. That being said, staying fit as well as going on adventures with my kids is not only a good idea but a necessity. So when I had the opportunity to check out the all new J is for Jeep Brand Adventure All-Terrain Jogging I couldn't have been happier.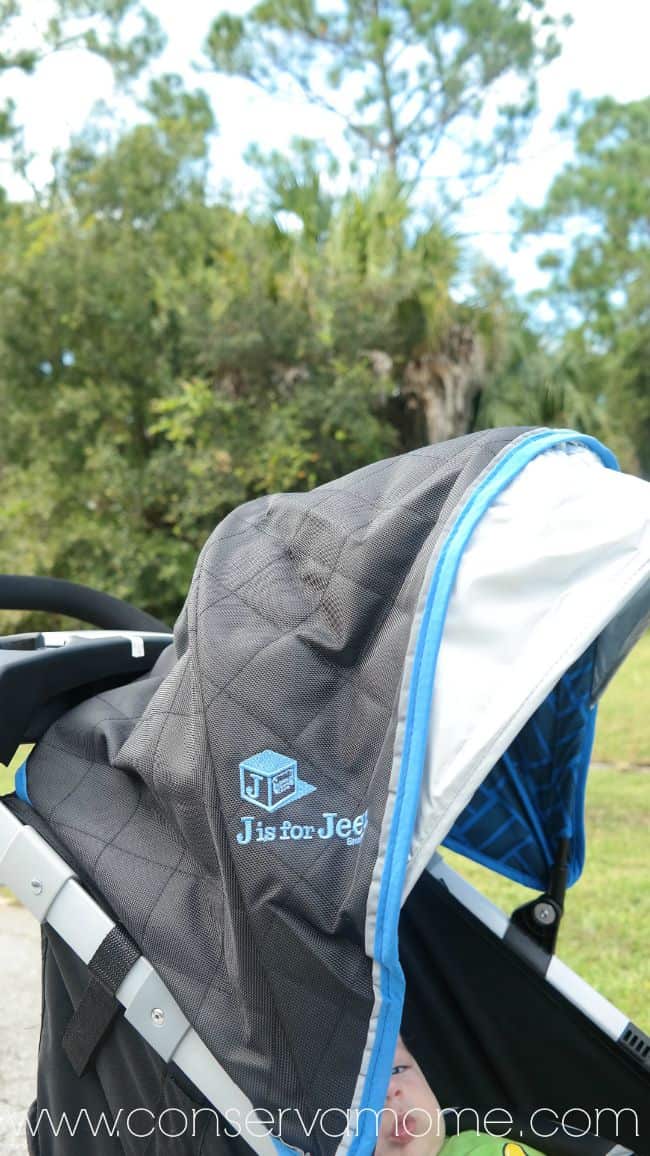 For those of you that know me, you are perfectly aware I have no skills when it comes to assembling things. I have the opposite of skills…literally non-skills. That being said I was sooo excited to see how easy this stroller was to put together.  It slips out of the box like this: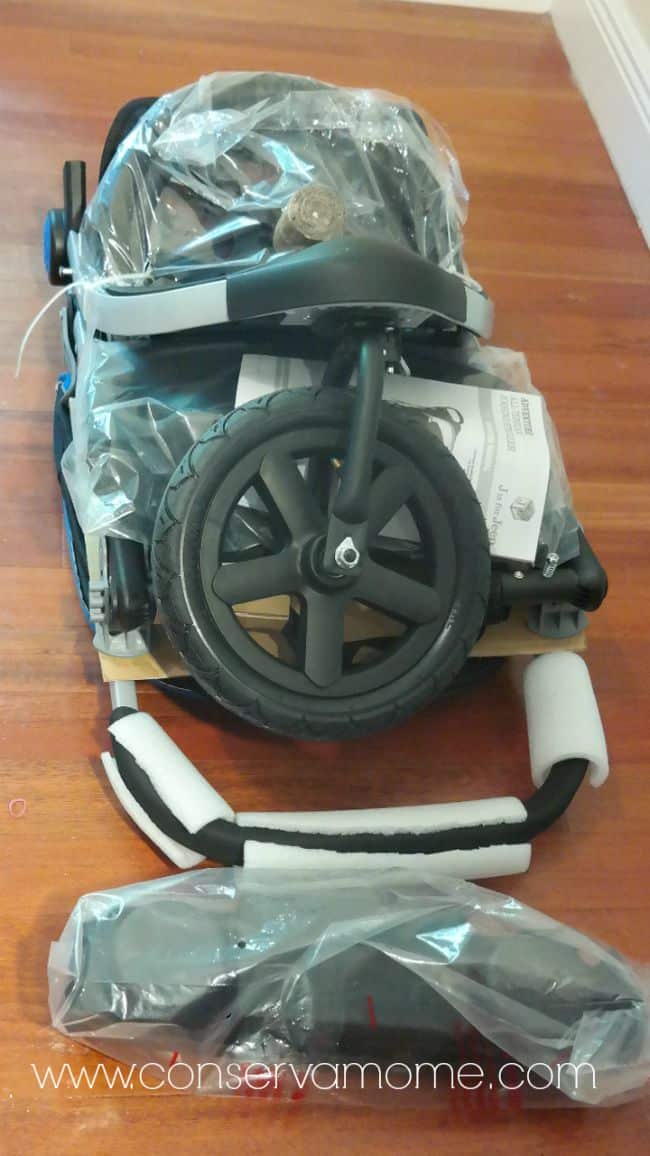 And pops open like this: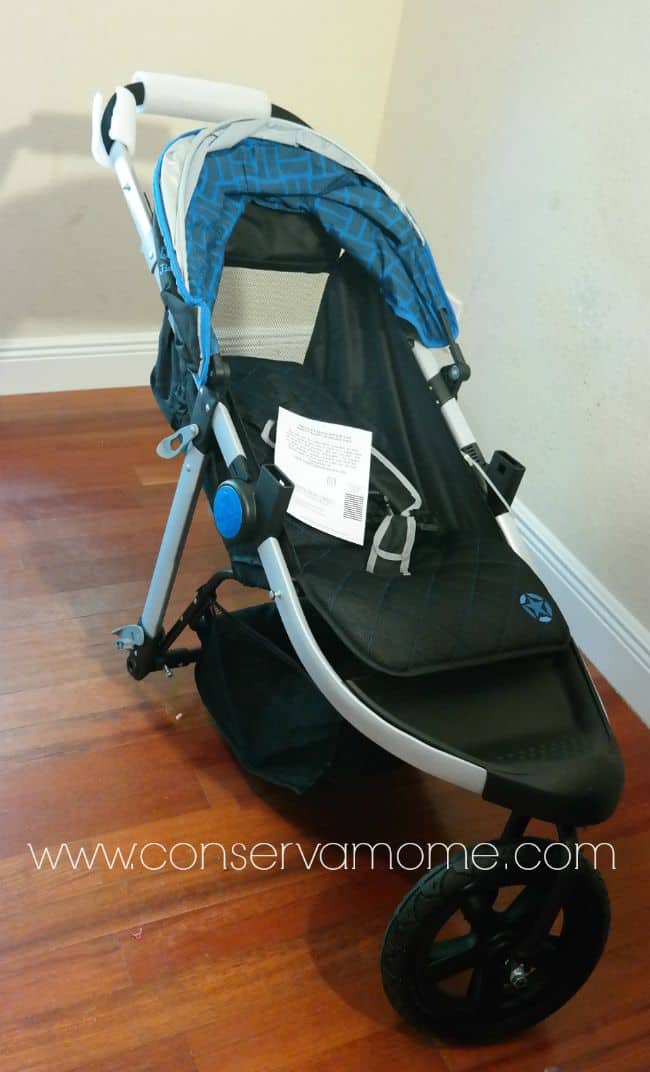 And all you have to do is pop on the wheels and cup holders.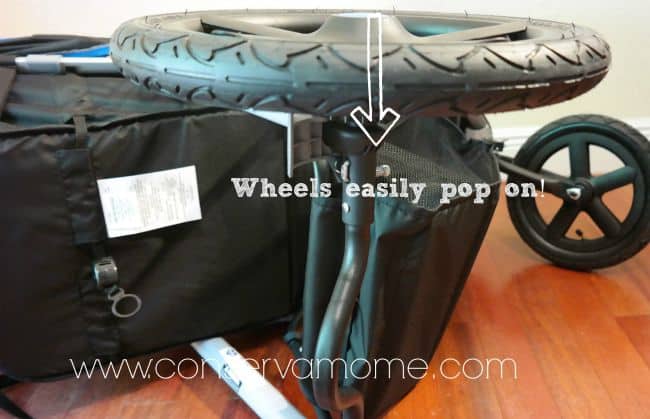 To me that is gold because who has time to be putting together intricate strollers. When I get a new stroller I am ready to go,and go I did with this stroller!
The stroller's all-terrain rubber tires are filled with air for on and off-road maneuverability. It helped me maneuver through many things around us like sand,the forest around us,grass and a smooth ride on the concrete. The wide ergonomic handle bar is easy to grab and steer, and comes with a safety tether that you can attach to either wrist.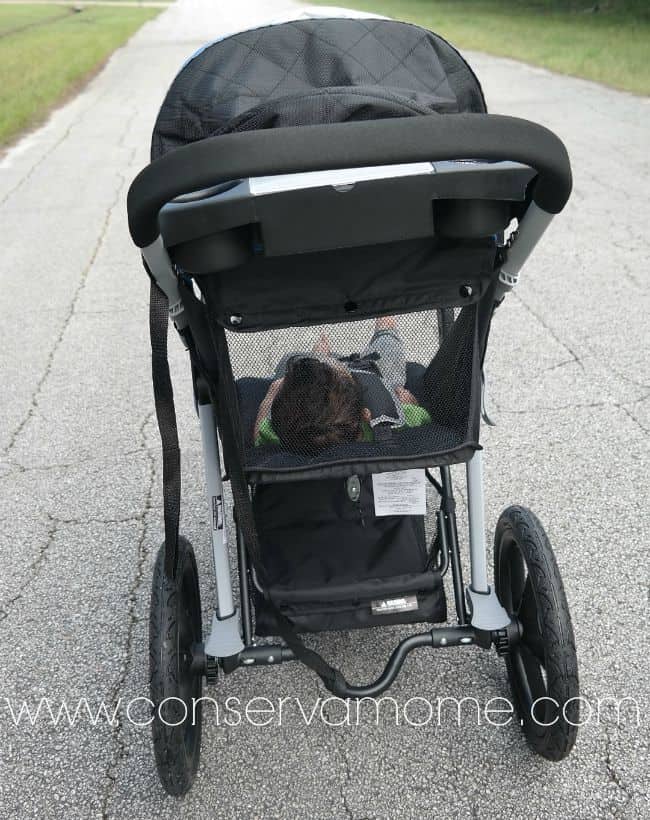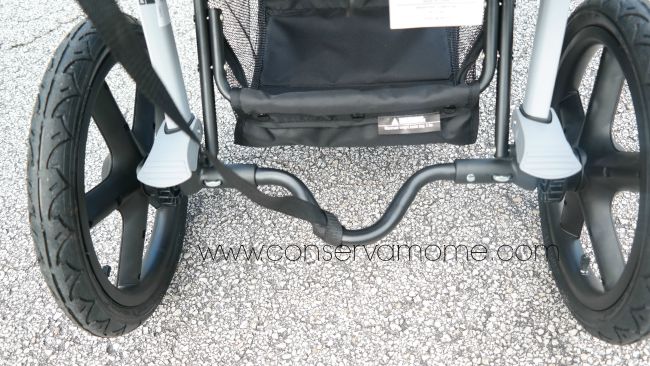 The front swivel wheel provides easy navigation and also comes with a swivel lock to ensure straight and stable passage when walking fast or jogging.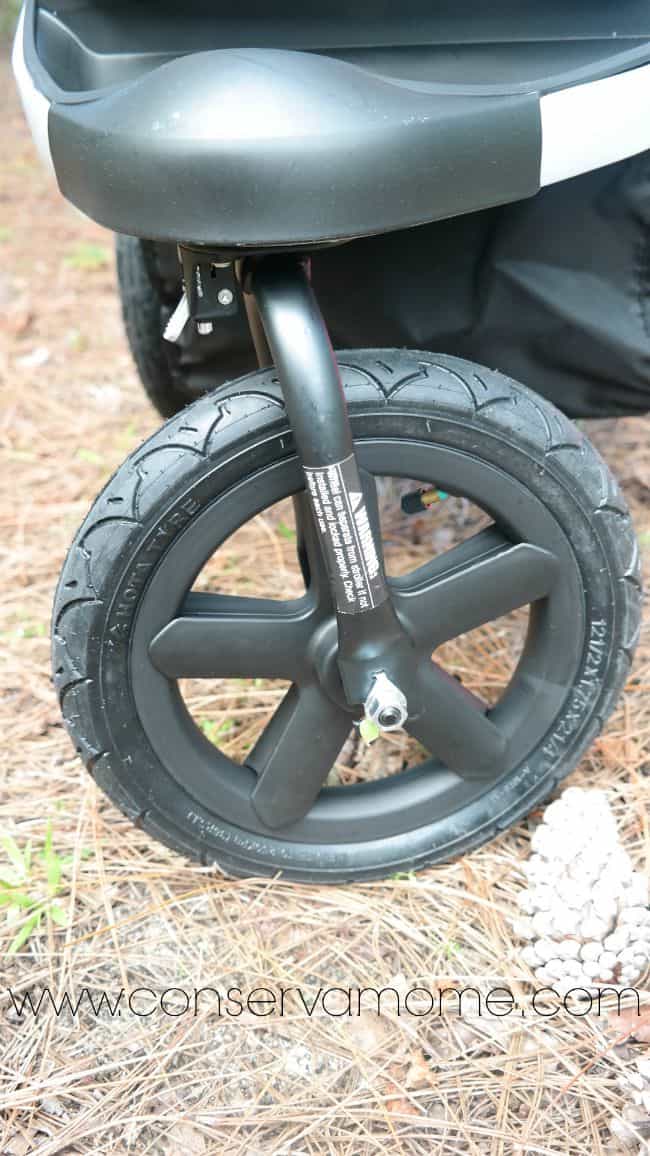 A Built-in Organizer Tray for Parent with  2 Built-in Cup Holders.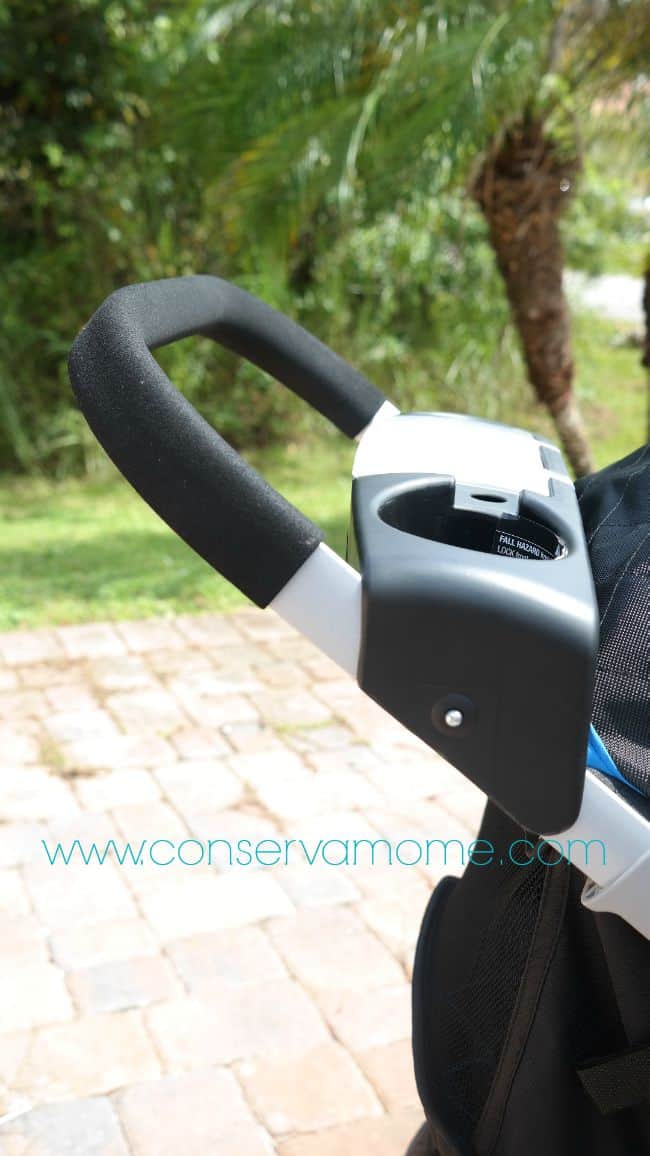 The seat itself includes a safety harness, reclining & padded seat and a 5 point safety harness.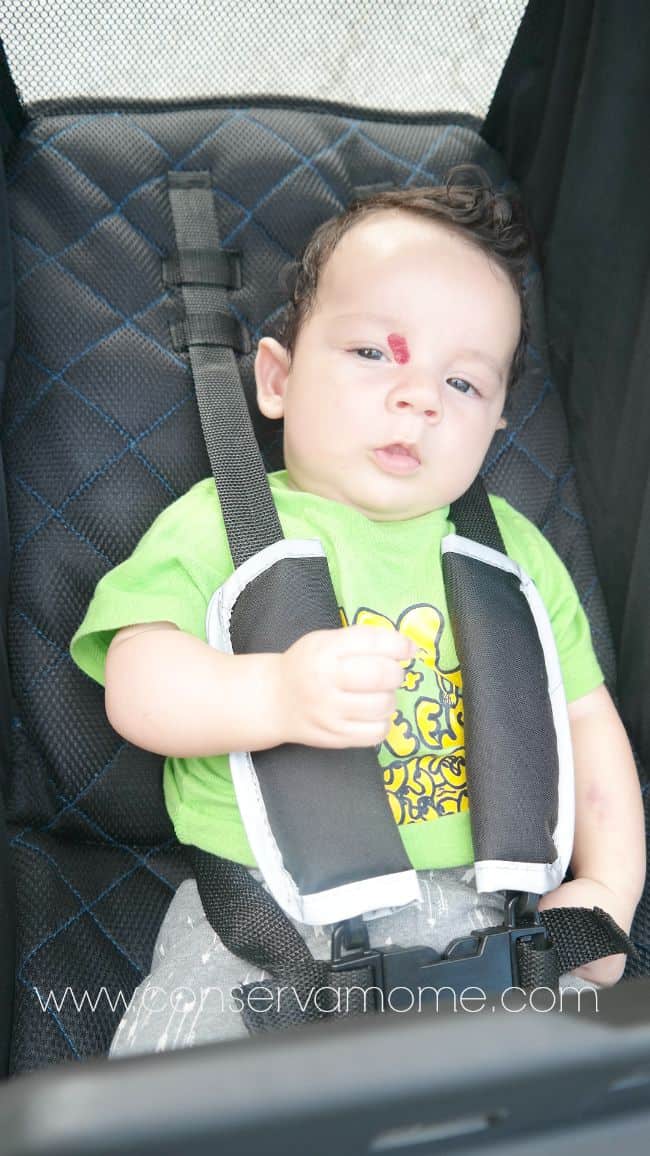 Need to store stuff? It comes with a big spacious basket to keep all your belongings safely stowed away.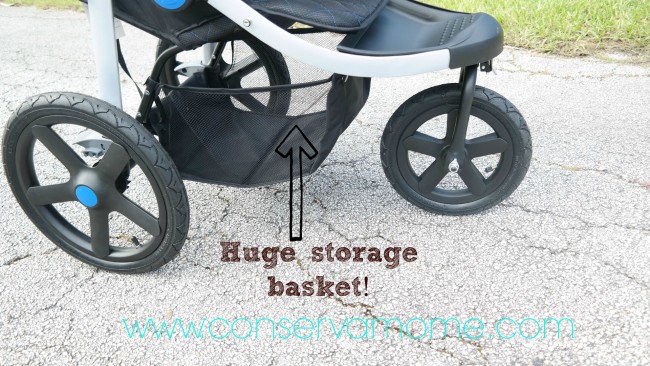 One of my favorite features is the ventilation area in the back which allows me to keep an eye on 5.0 and he can look up at me as well 🙂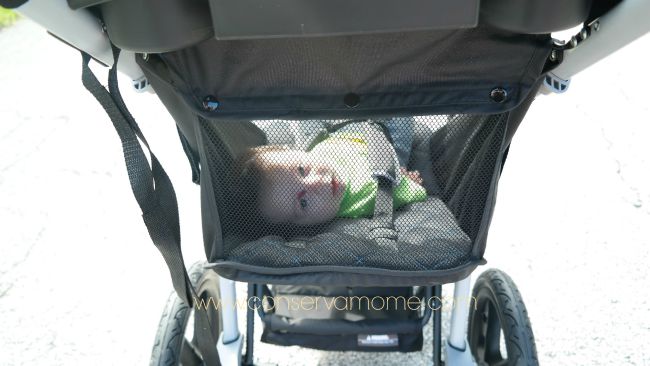 This stroller has  optimal portability and folds quickly and compactly, and the back tires can be easily removed to stow away into your trunk.
It holds up to 50 lbs./ 42" and is compatible with Graco® SnugRide® Click Connect™ • Evenflo® Nurture™ • Evenflo® Embrace™ Car seats.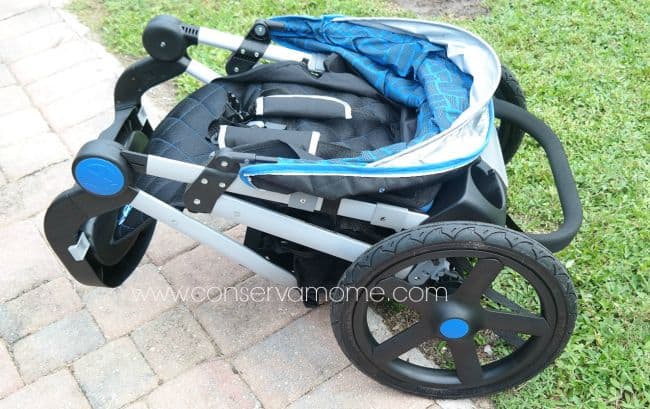 I can now take my adventures off the road and explore all around me thanks to this fun stroller.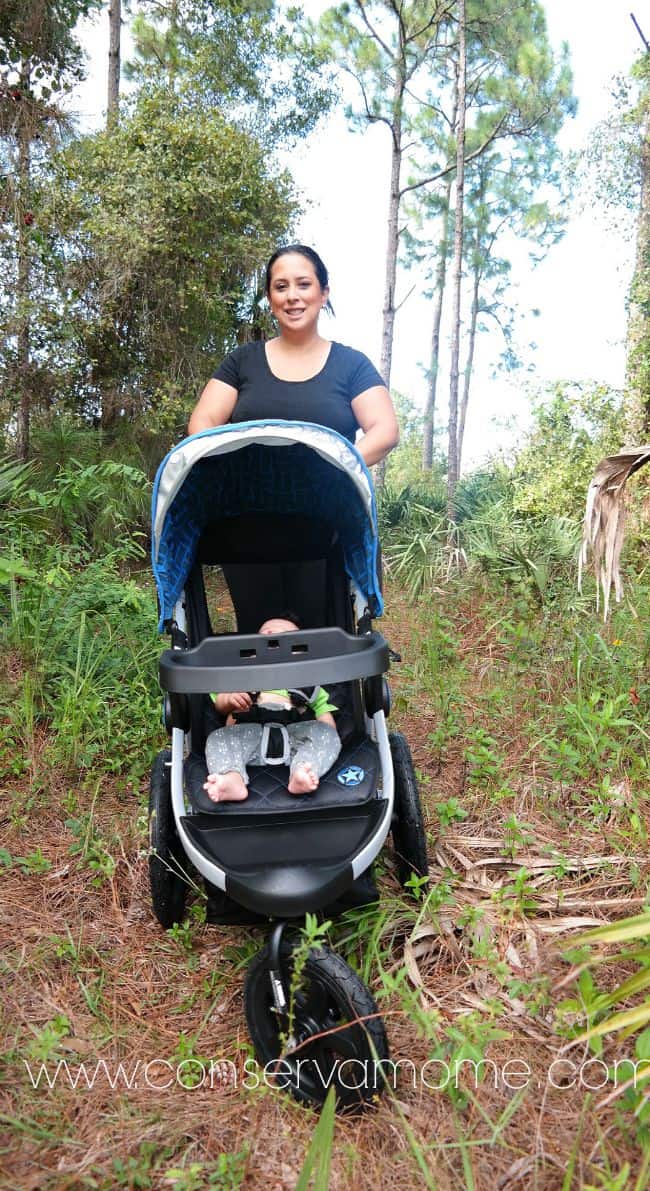 This beauty is available at Target or Target.com for  $149.99. To check out some more features and see how easy it is to fold check out my video below:

To find out more about this stroller and other great products in the Delta Children line head over to their web site.
Most important, don't forget to get social with Delta Children on Facebook, Twitter, Instagram