Disclosure: I received the Step2 Grand Luxe Kitchen free of charge to facilitate my review. However, my love of this product is 100% mine.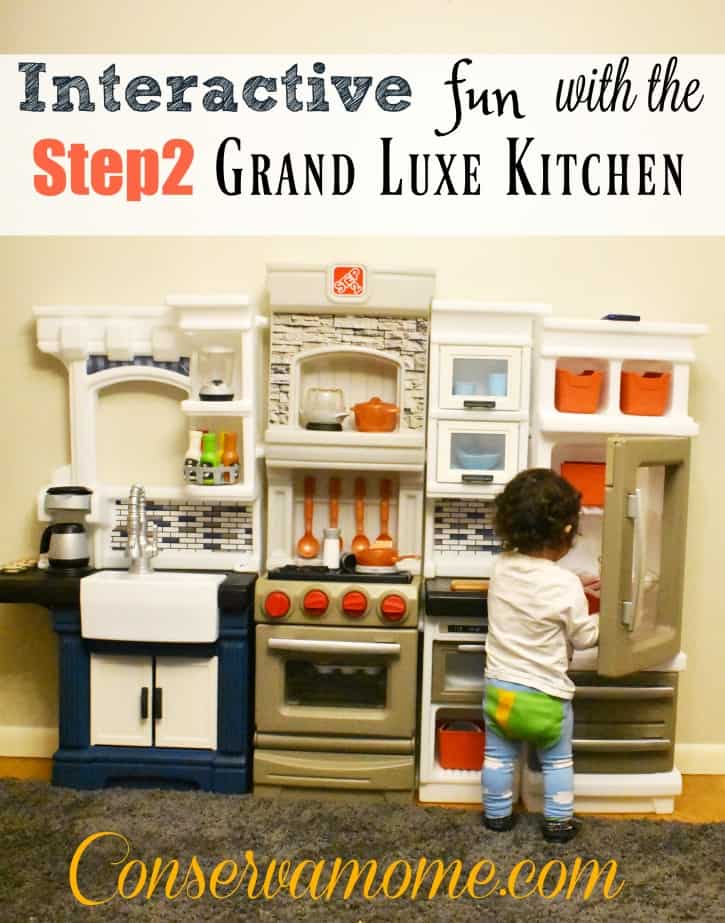 Most kids love to help their parents cook. They love the hustle and bustle of a kitchen. Their favorite part is all the fun gadgets they get to use. However, because of safety reasons your kids don't always get to do all the stuff they wish they could in your kitchen. Thankfully, Step2 has put together the most fabulous kitchen I've ever seen to help your little cook embrace a love of cooking safely with the Step2 Grand Luxe Kitchen.
This kitchen is truly a complete and interactive experience for any child. Geared for kids 3+ I promise you kids of all ages will LOVE this toy. Ever since this toy made an appearance in our home ALL my kids have fallen in love. Thankfully it's big enough so there's always 2-3 playing at it. It showed up in a huge box,and thankfully most of the pieces were larger and put together so it's really just putting together the small details. It will probably take about an hour from start to finish. If you have help (like your 4 year old) It may take a little longer ;).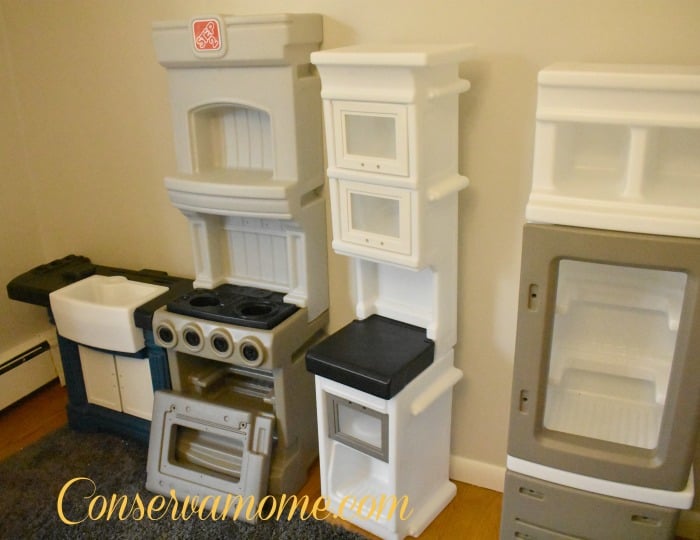 The pieces are all extremely durable,as you can expect with any Step2 product. However,what sets this set a part from others it's the interactive nature (hence the longer set up0 You will install things like lights, batteries and more to help make this a fully interactive experience. That being said they are basic things that don't need too much brain work to accomplish. I was able to put all things together including the refrigerator door lights and oven lights while getting "help" from my 18 month old and 4 year old.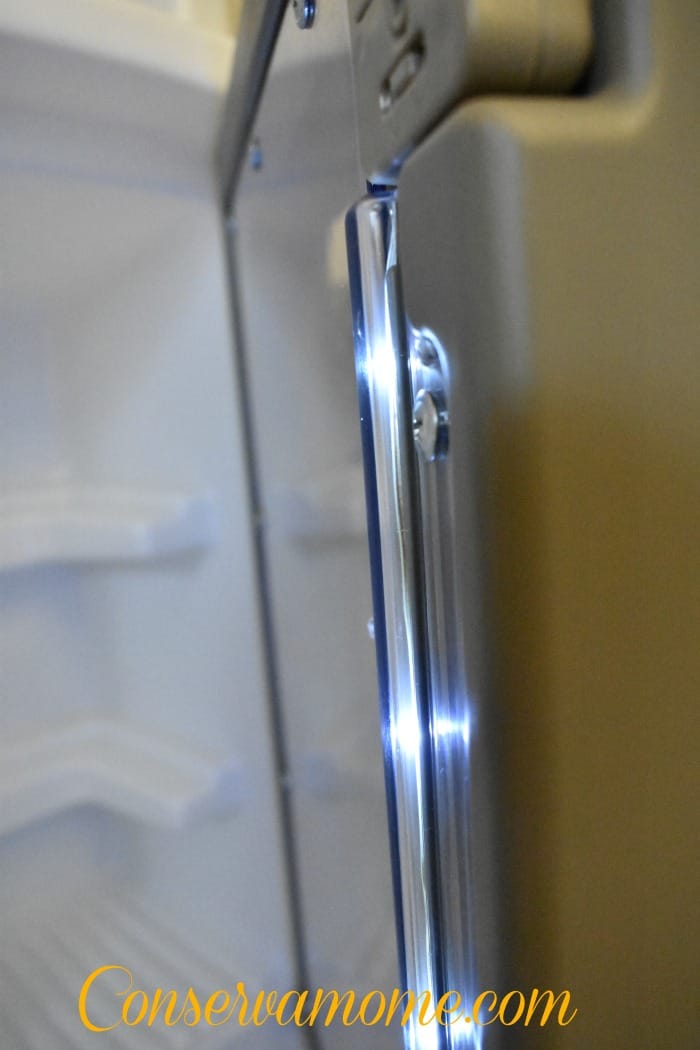 There really isn't a detail that was spared, this set has "working stove tops" that have a blender and popcorn feature that "works". Pots that "bubble" when you place on the stove.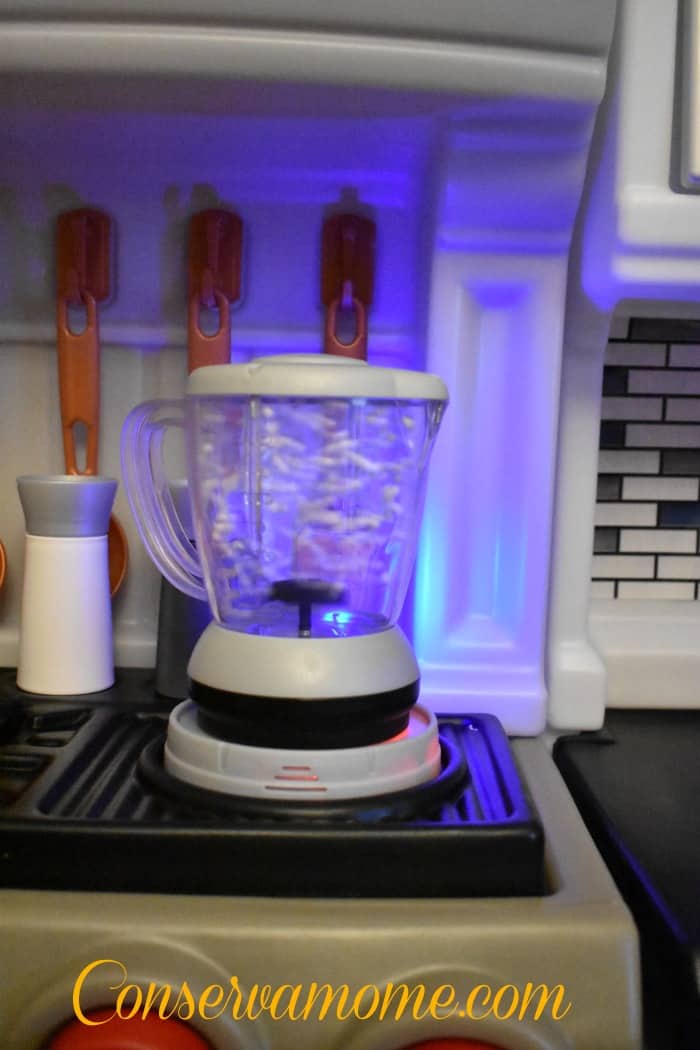 Veggies and fruits you can "slice".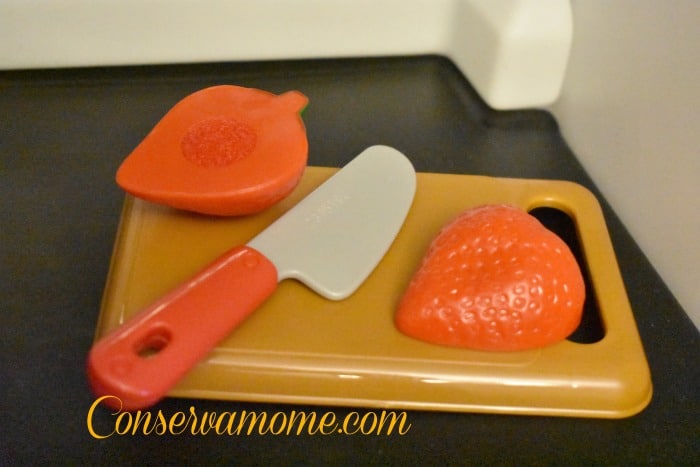 A Utencil area with salt and pepper they can "Grind" into the food"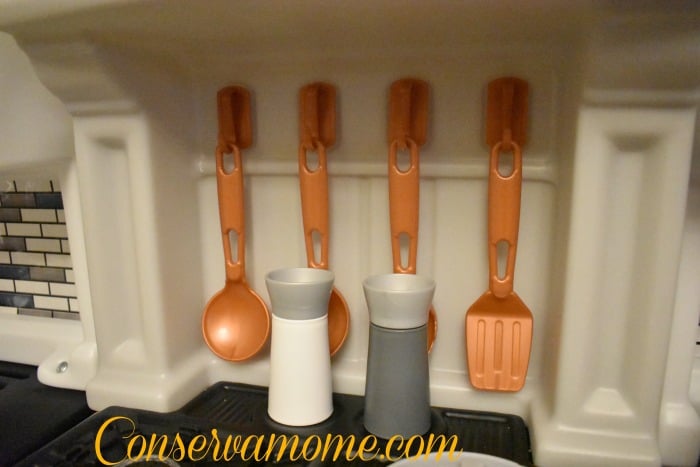 A single pod coffee system that they can "choose" Tea,Hot chocolate or coffee.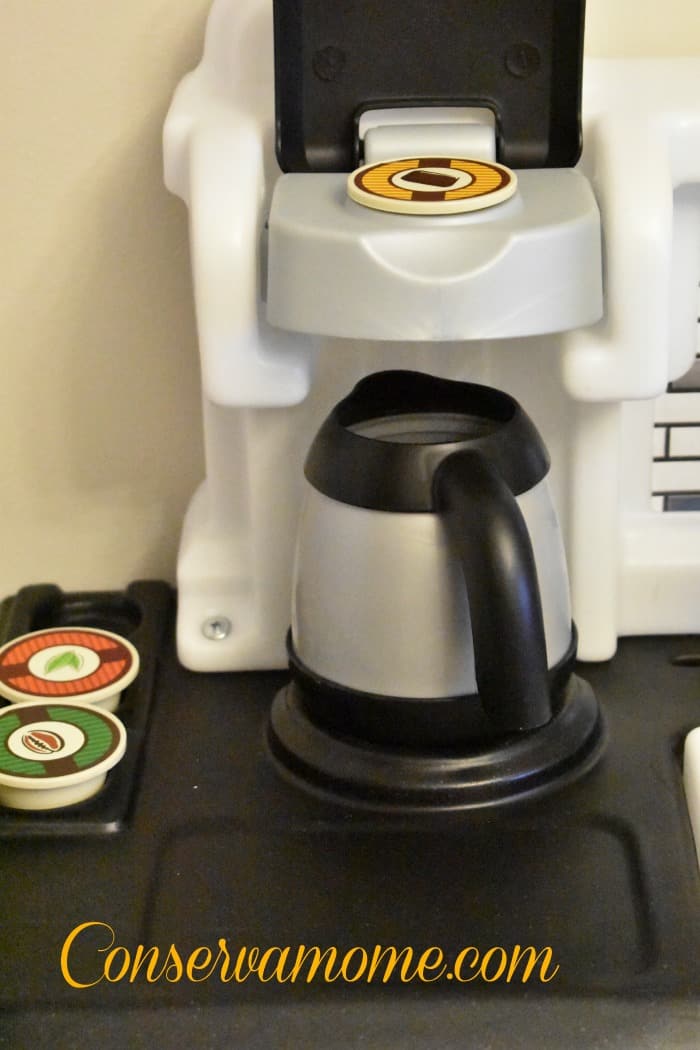 Dor handles that are perfect for little hands but secure enough to make it toddler proof.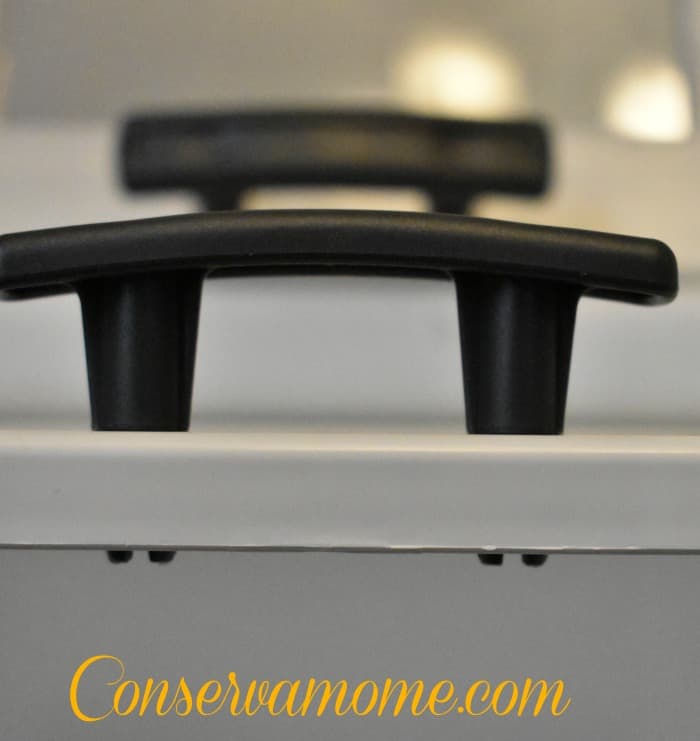 Great details like a fun back splash and a farmhouse-style sink for an authentic kitchen experience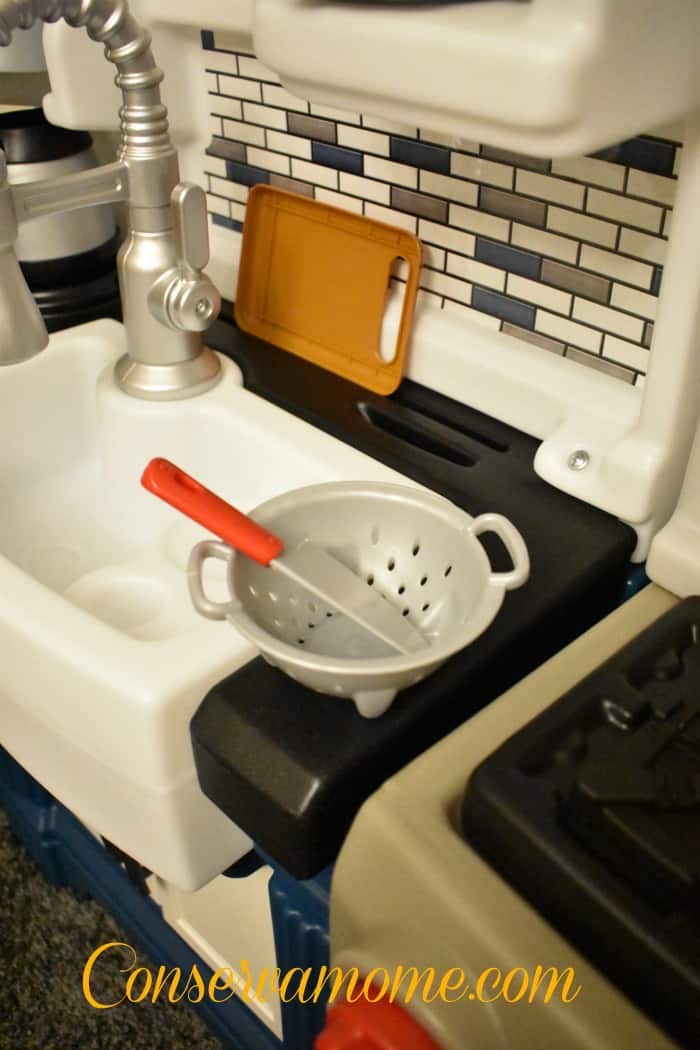 This set comes with 78-piece accessory set includes a popcorn popper, blender, coffee maker, dishes, utensils, play food and more for plenty of pretend cooking fun.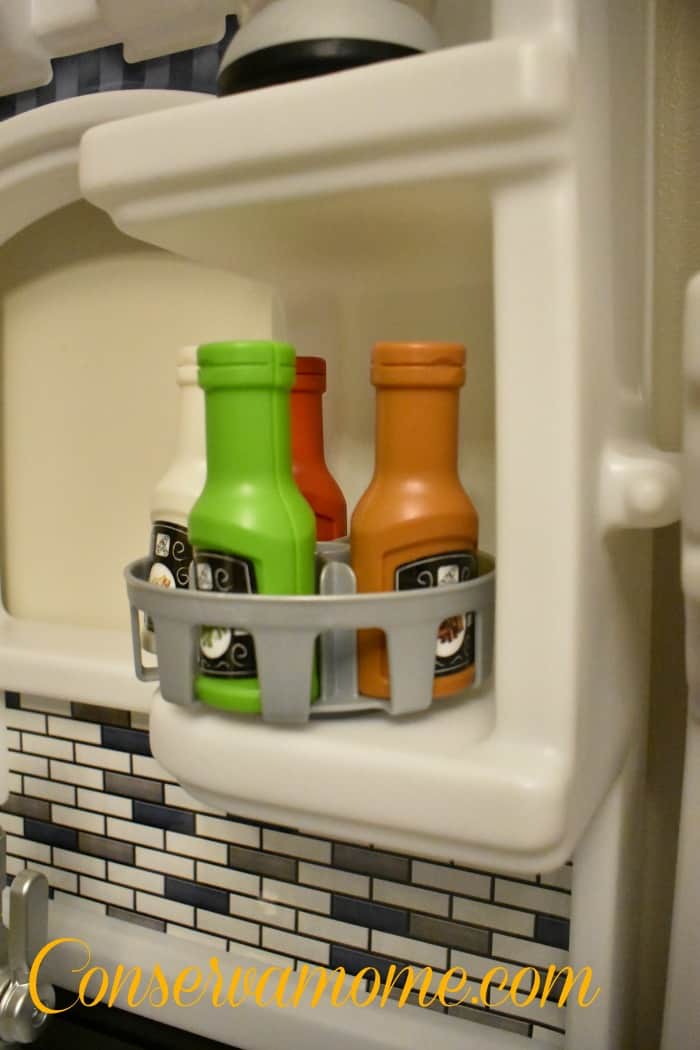 Your children will FALL IN LOVE! I promise!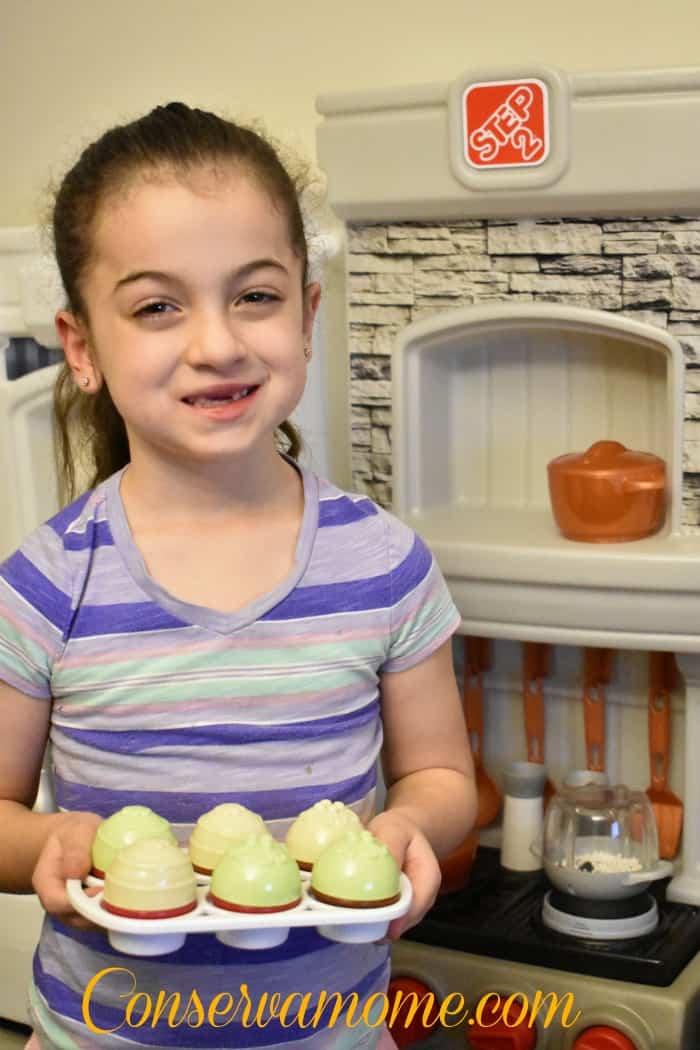 This set is exclusive from Toys R US. You can find it online or at the Store.
Check out the fun video below to see it in action.

Don't forget to get social with Step 2 on Facebook,Twitter, Instagram and Pinterest to keep up with all the latest news, and more!
Save