Are you ready to propose? Before you get down on one knee and profess your undying love to your partner, you're going to need to have an engagement ring. Here are some tips on how to select the perfect engagement ring.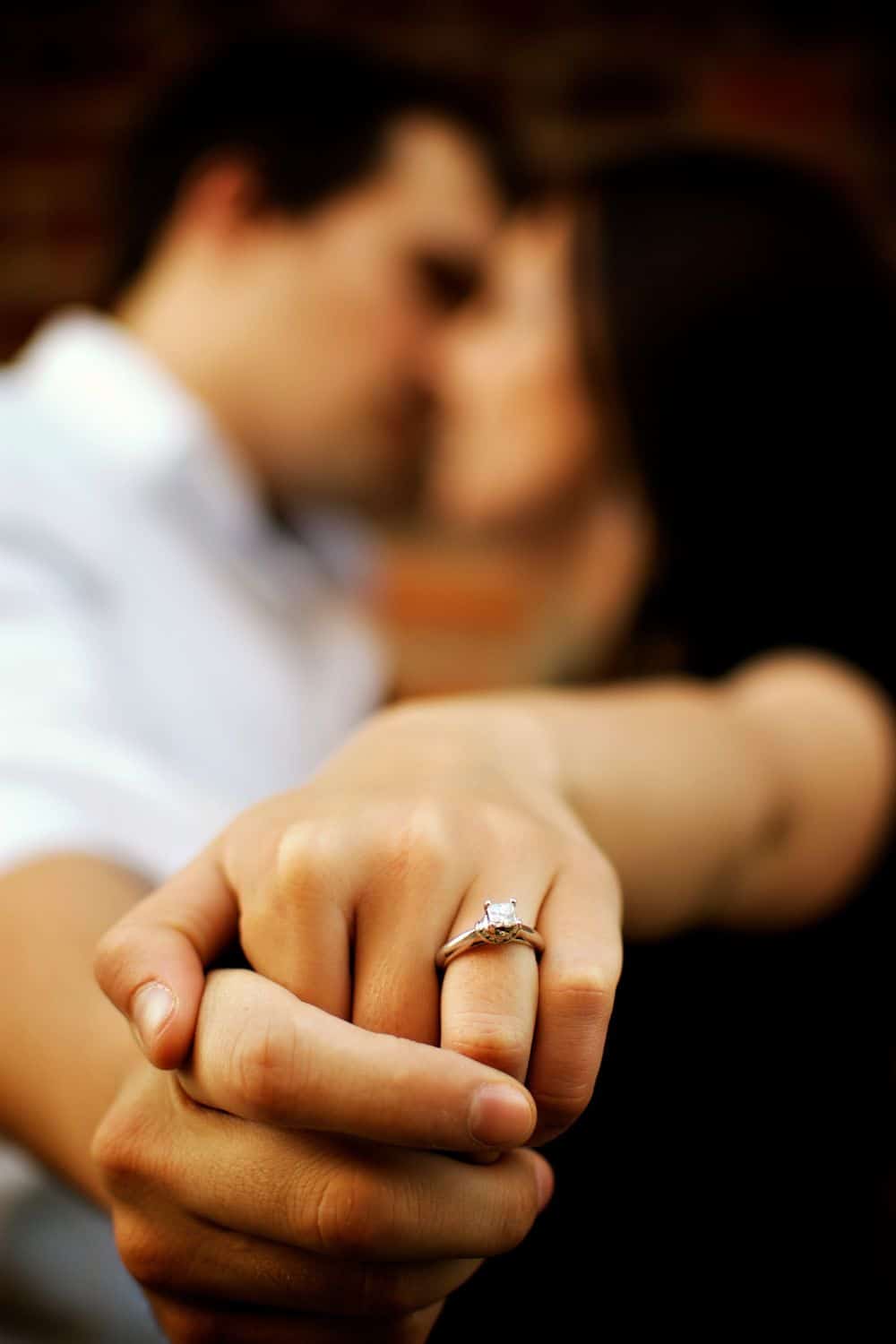 How to Select the Perfect Engagement Ring
Depending on your personality and your pocket, the ring will need to be spectacular enough to "wow" your fiance. If you're worried that you won't be able to make a big enough splash when you pop the question, take a few notes from the tips below.
Your Budget
You must decide how much to spend. The deeper your pockets the more expensive your ring can be, it will also ensure that you buy top quality.
If you can't afford to be too extravagant then don't fall into despair about it. You can get an eye-catching ring that will please your new fiance and have them smiling every time they look at the ring.
Use a Calculator
Before you can know how much to put away in the piggy bank every week, you need to know how much it is going to take to get the ring that your heart desires. Luckily, there are some fabulous engagement ring calculators available online.
Just plug in how much is on your paycheck every month and look at a few other expenses. Pick out the stone that catches your eye and input its cost.
Ask the calculator to calculate how much it estimates that you can spend. This will help you decide if you will be able to afford the ring of not just your dreams but your future fiance's too.
As a rule, you don't want to break the bank when you are buying an engagement ring. A minimum of two months' salary is usually recommended so that you don't dig yourself into a financial hole.
Research Prices
Do your research so you can find out the average price of engagement rings in your city or town. If you have friends and family members who are recently engaged, you can ask them how much money they had to part with to secure a great-looking ring.
Don't go into debt to buy the perfect ring. It's better to wait. If you have a fiance who is patient and completely enamored with you. They will wait until you can afford it.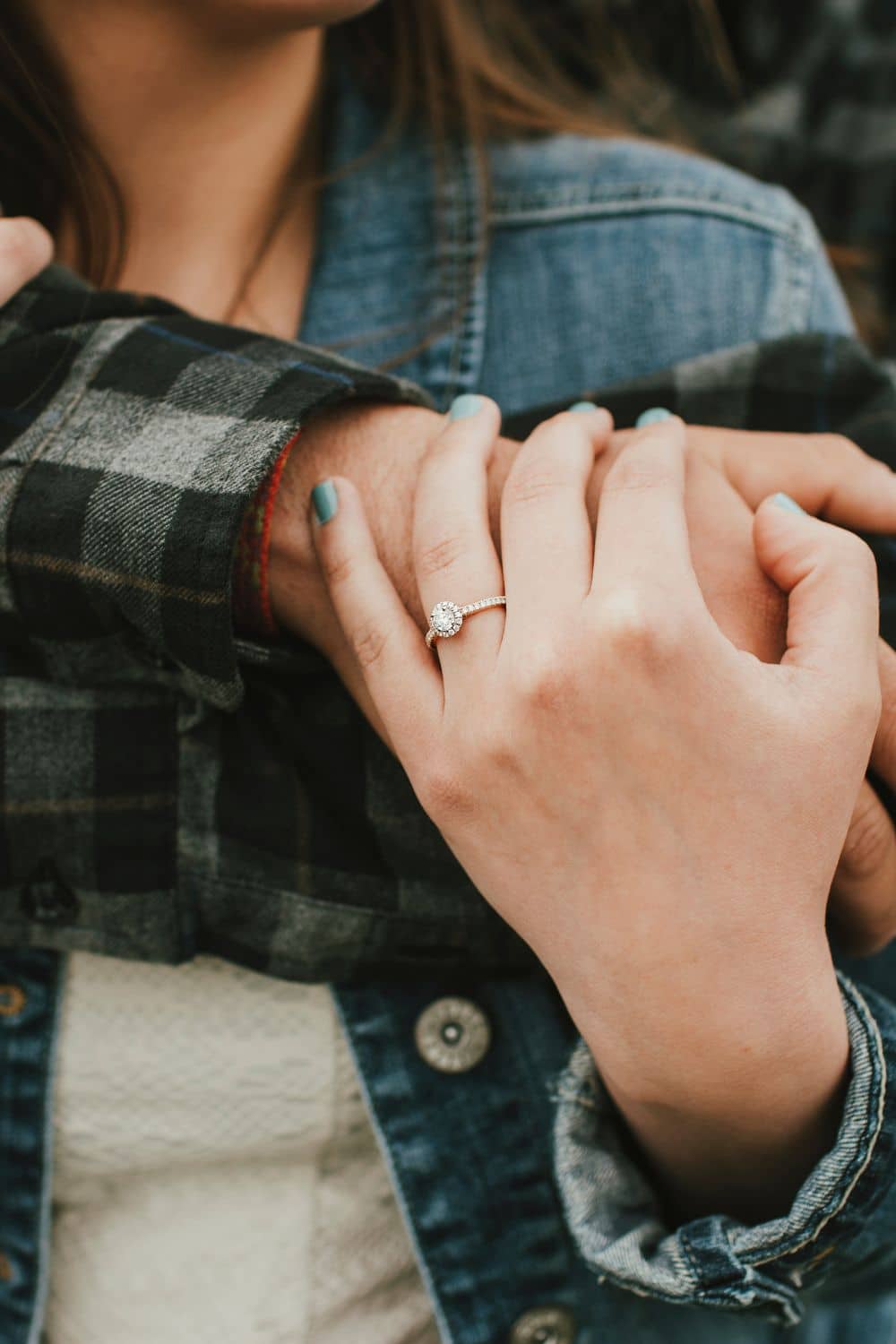 Virtual Try On's
It should come as no surprise that the world of engagement ring buying has gone virtual. Shopping online for an engagement ring is time-saving and it may even help to save your sanity when you're trying to figure out how to buy an engagement ring. There's such a wide selection, things can get overwhelming if you are not careful.
When you shop online you get the convenience of looking at exclusive engagement rings. Check out Fuller's Jewelry to get great selections.
But, there is one drawback, you can't try on these rings as you would in a brick-and-mortar store or get real-time feedback. It shouldn't be surprising that someone invented a solution to this problem.
You can now say goodbye to this by doing a virtual try-on of any engagement ring that warms your heart. Some of the biggest online retailers now have this feature available.
Try-on features are amazing and websites that have them usually have a try-on icon that is hard to miss. You will need to take a clean and clear shot off of your hand.
Prepare to be amazed as you can rotate and resize the shot and try on just about any ring shape and all the diamonds that you want. You won't have to imagine what the diamond looks like sparkling on your hands, you'll be able to see for yourself.
Share Your Joy
You can share your excitement with just about anyone. Share the sparkler on your hand with your friends and family via m chat apps and even on social media. The sparkler on your hand will be the topic of conversation in no time.
Virtual try-on is amazing because it's important that you know exactly how a ring will sit on your finger before you actually make a purchase. Shopping online makes it difficult for you to access the situation.
You don't want to leave it to luck or chance. You want to be very sure that your ring will look fabulous and that it is something you will be proud to show off.
Just because you are trying to avoid looking at engagement rings for hours on end by shopping online, doesn't mean that you should lose peace of mind and the ability to sleep well, after dropping so much cash. The bottom line is that your peace of mind is ensured with a virtual.
Choose Quality
When it comes to buying a diamond engagement ring, quality is probably the first thing on your mind.
Big beautiful diamonds that take up a lot of landscape on the finger are spectacular to look at and can cause your friends to go green with envy. However, to get this effect you need to be aware of what it takes to pick out a quality diamond
When it comes to quality there are four C's you need to bear in mind. These C's can mean the difference between getting a diamond that is foggy and one that is crystal clear.
The four C's of diamond selection are clarity, cut, carrot, and color. Understanding how each of these works is the key to satisfaction with your diamond selection.
Cut
It's probably obvious to you what cut refers to. A diamond cut is all about its shape. The more facets that can be found in the cut the more the diamond sparkles on your finger.
There is a stylish and royal-looking princess cut, the slender and sleek marquis cut, and the stoic rectangular cut, to name a few.
Clarity
How pure is your diamond? The clarity rating of your diamond will tell you whether or not it is deeply flawed, completely flawless, and everything in between.
When flaws happen inside the diamond; they are referred to as inclusions by a jeweler. If there are flaws on the outside of the diamond these are referred to as blemishes.
It's important to know that a diamond does not have to be completely flawless for it to be stunning when placed on the finger. Don't feel that you have to throw your budget out the window because only a flawless diamond will look great on your fiance's finger.
The opposite is true. A diamond can have flaws when magnified but look completely beautiful to the naked eye.
Carat
The next thing you need to consider is how heavy the diamond is. The heavier your diamond is, the more carats it will have. Naturally, you are going to pay more the heavier the diamond gets.
Color
Finally, the last thing you will need to bear in mind is the color of the diamond. Color grading a diamond should always be left to experts. The color of a stone can either increase its value or decrease it.
Ready to Choose?
If you're ready to pull out your wallet and make your purchase, make sure that you take the time to consider everything that has been discussed here. It's important to understand not only your pocket but also how diamonds are graded and classified.
While pricing is important you also want to make sure that you are getting the best value for whatever it is you can afford.
The best way to ensure that you are getting the highest quality possible is to learn as much as you can about diamonds and do due diligence whether you are purchasing online or in person.