This delicious and fun Chocolate Spoons recipe is so easy to make and the perfect addition to any coffee bar or a homemade gift idea. Just put in milk or coffee and enjoy this sweet treat. So read on to find out how easy it is to make this fun holiday gift idea.

*This post contains affiliate links. That means that if you make a purchase after clicking on a link I may earn a small commission at no extra cost to you.
How to make Chocolate Spoons- A fun Holiday Gift Idea
The holidays are here and what is more holiday than chocolate and sprinkles. This is such a fun and easy recipe you can make with your kids. They can be the perfect treat when you have a special visitor or for a cold snow filled afternoon. You can also wrap them in cellophane and make them the perfect holiday gift.
These are a delicious treat to add to your coffee or to make hot chocolate. Whatever you decide to to do you'll have a delicious holiday treat.
What you'll need to make chocolate spoons
1 cup chocolate chips
1 cup white chocolate melts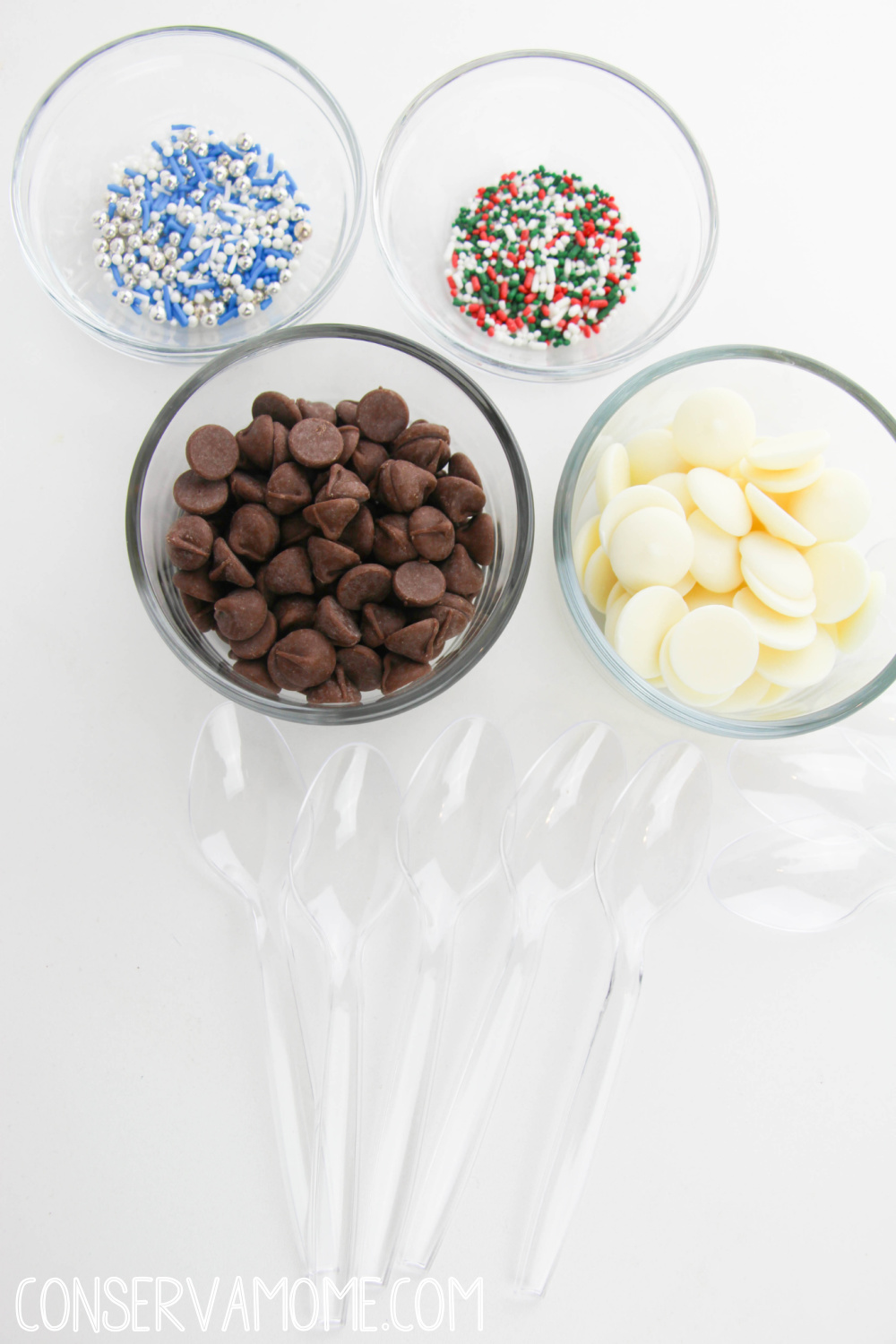 How to make Chocolate spoons:
Place the chocolate in a microwave-safe bowl and heat for 25 seconds. Stir well and reheat as needed until completely melted.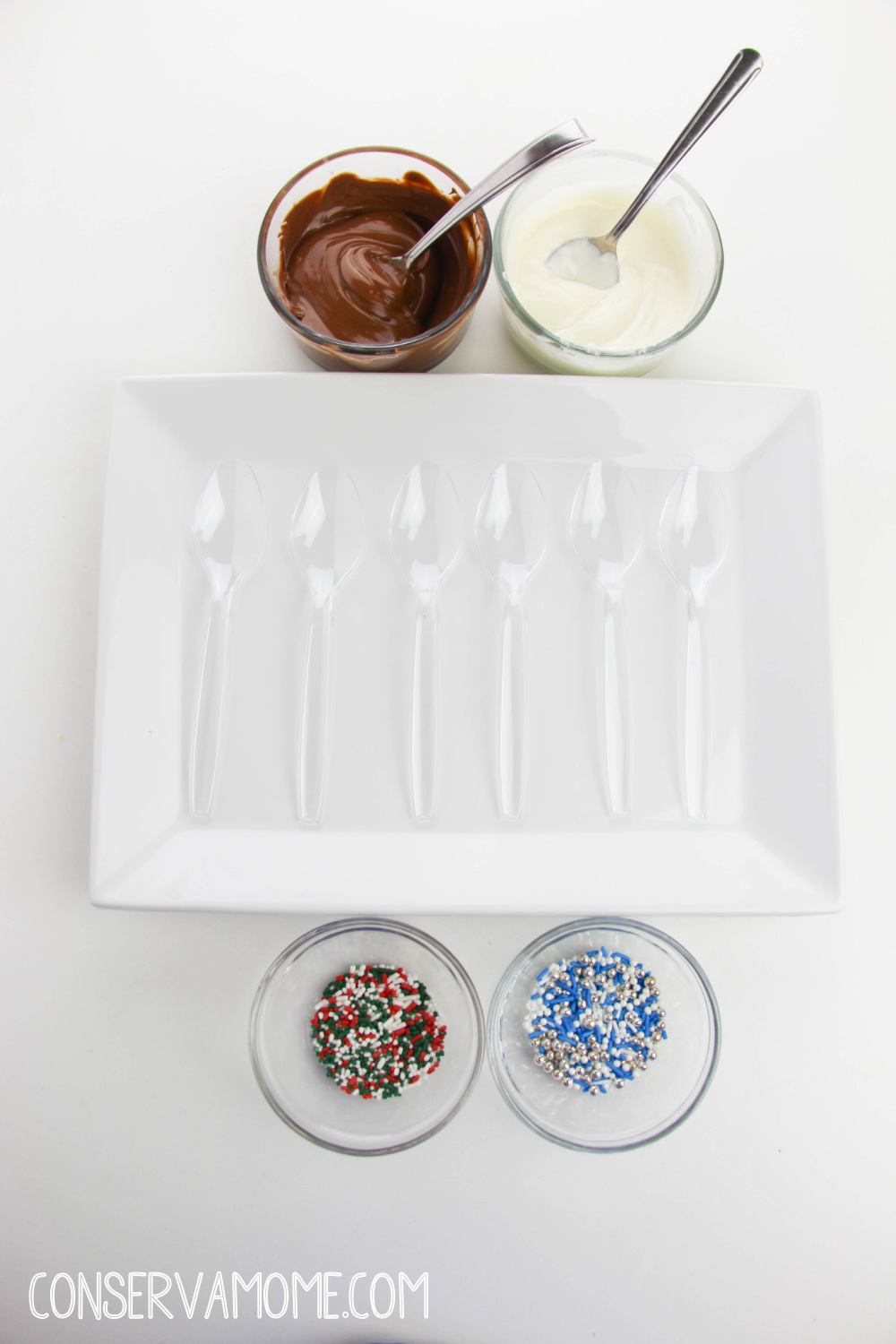 Use a spoon or piping bag to carefully portion the melted chocolate onto the spoons.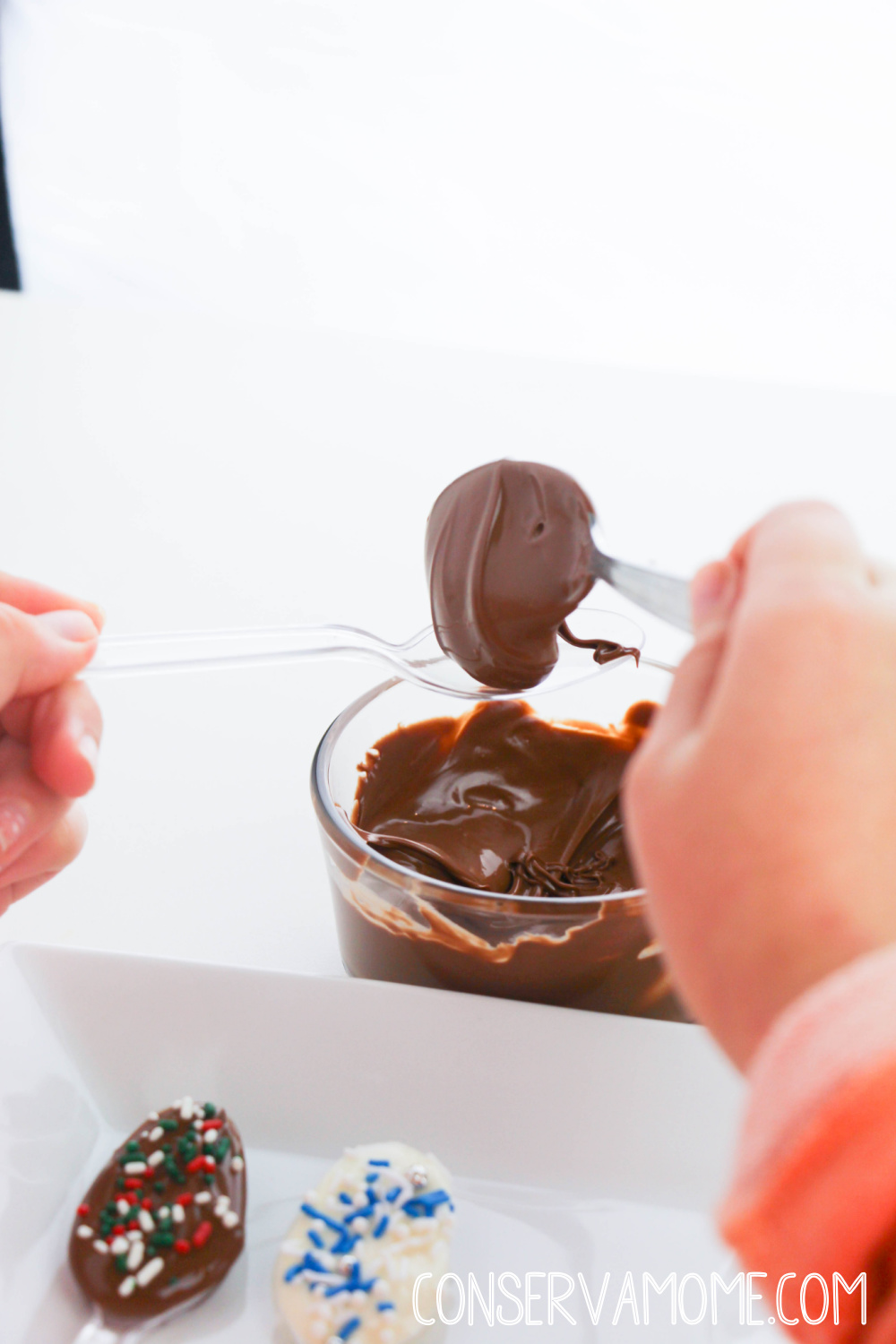 Add Christmas-inspired sprinkles to the wet chocolate.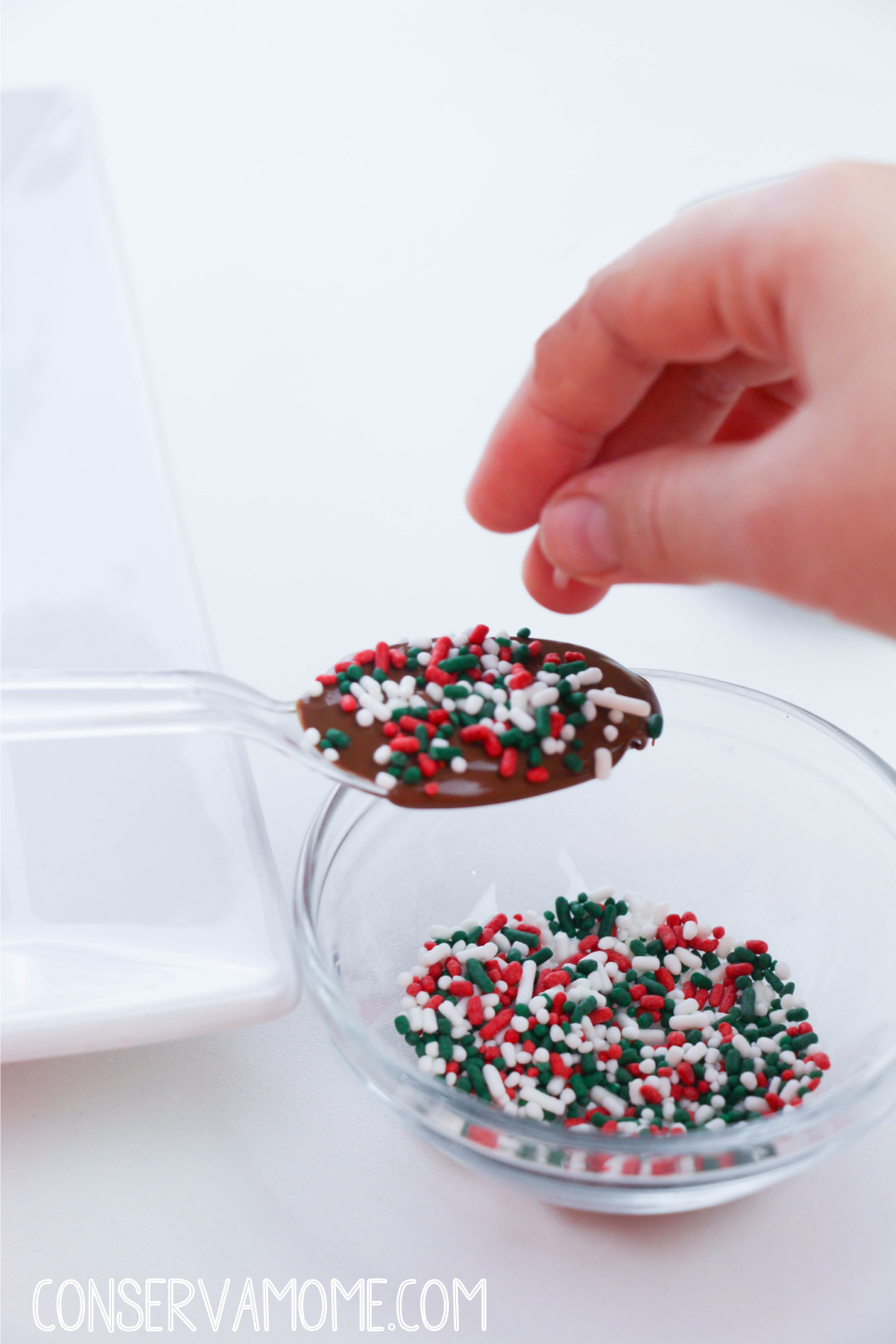 Aren't these magical looking?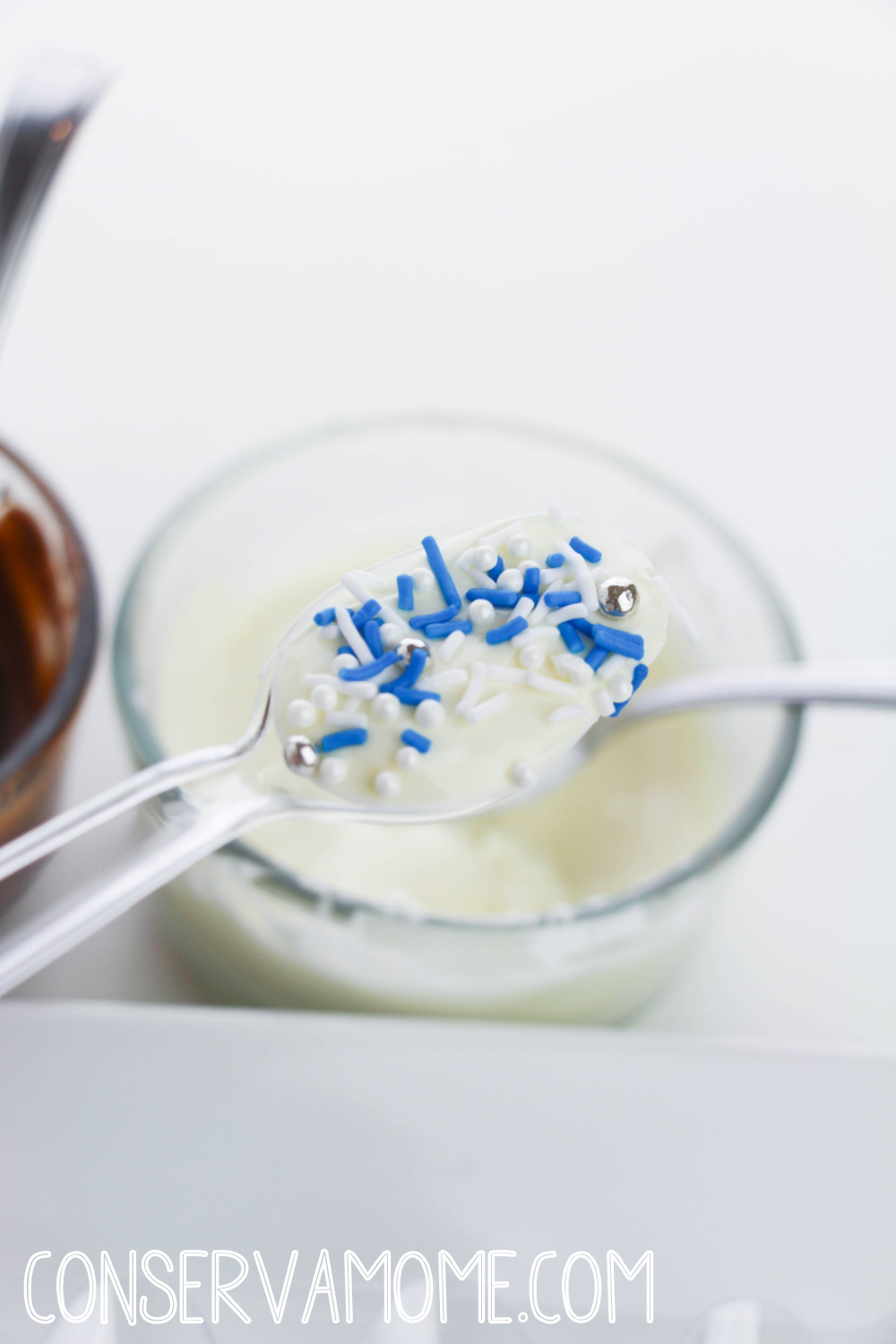 Set the spoon on a clean tray or cutting board and allow to set for 30 minutes before storing or serving.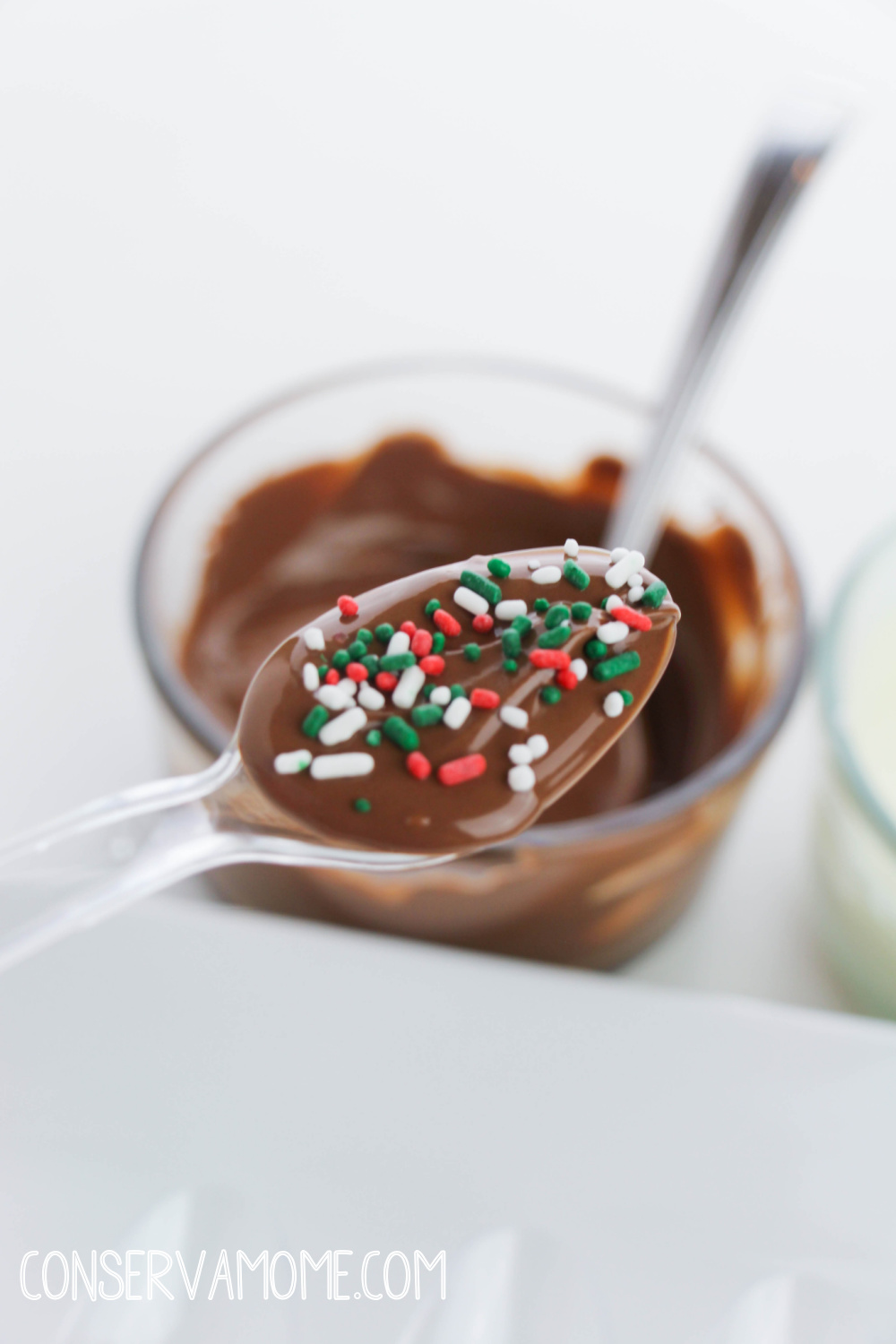 See how easy it is to make these perfect treats?
Best of all they can be done ahead of time and stored in the freezer or in a cool place. You can make a ton in one afternoon and check off people on your holiday list. Either way the perfect treat for the perfect holiday.