There are so many parenting decisions out there. Here's one that just got easier. Find out how to choose a travel crib for your baby.

How to Choose a Travel Crib for Your Baby
Babies may be tiny humans, but they require a lot of effort and equipment to take care of them and keep them safe, as well as provide them with what they need. You need preparation and numerous lists of things you can't afford to not bring with you when going anywhere with your baby, and even more when you're traveling. A major concern every mother probably has when traveling is how the baby will sleep. There isn't always a convenient space for babies, and if there is, sometimes it's not safe enough. The solution many mothers have found useful for this issue is travel cribs.
Travel cribs come in numerous shapes and sizes, and sometimes it can become difficult to choose which one is best for your baby. To help you make the decision easier, we have the best, most useful tips on how to choose the best travel crib for your baby. Read on and you'll be able to make the decision about which is the most suitable travel crib in no time.
Crib Size
Baby beds come in different sizes that are made by age, baby size, and the space you can carry and store the bed in. Choose the size that fits your baby's age, and you can choose a crib that can be a safe playing area too. You can put the baby's toys inside so they can play without you worrying about injuries. You also don't need to worry about finding a clean, healthy playing place for them. Another thing to keep in mind when buying a travel baby bed is that it can be used for a long time. You won't need to throw it away and get a new one if your baby grows a couple of inches. We usually want to buy things that last for as long as they are needed. A crib is one of those things that are only used for a couple of years and then there will be no need for them.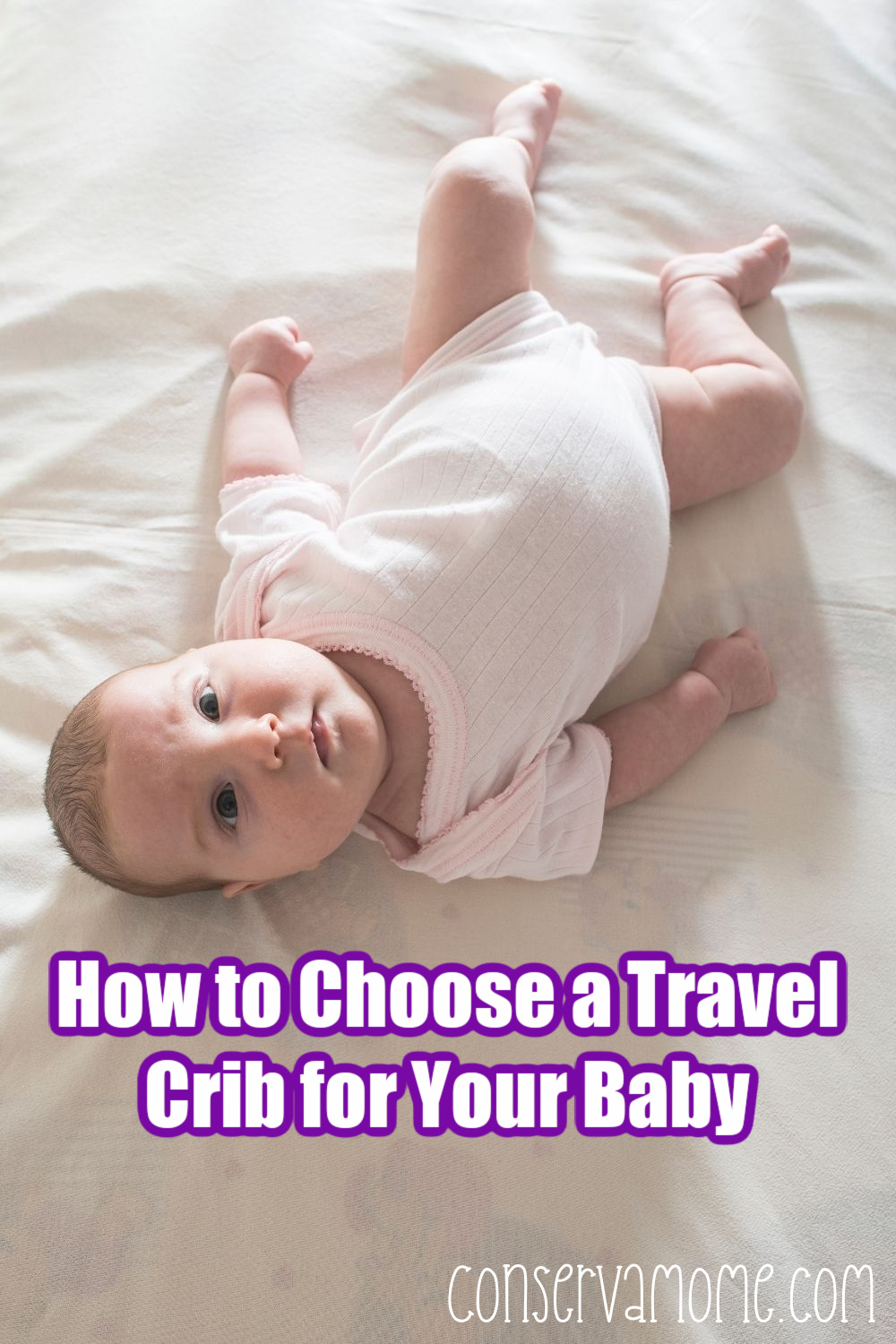 Safety of the Crib
Your number one priority for anything you get your baby is safety. Those precious little humans must be kept safe, and you can't predict how much they'll toss and turn, especially that they'll be sleeping in an unfamiliar place. In order to buy a clean and safe crib for your baby, you need to make sure that it's made of firm materials that won't hurt your baby in any way. For example, some materials may irritate the baby's skin causing a rash. Another thing to consider is how strong the hinges and locks are so that your tiny person won't hurt themselves when they toss around while sleeping, or when they wake up jittery and playful.
Level of Comfort
Soft, cozy cribs are what your baby needs for staying sound asleep all night, which means a comfortable goodnight sleep for you too. When buying a portable crib, you need to be looking for one that you know your baby will feel comfortable in and sleep for long hours. This one may be a bit difficult since you can't try it or have your baby try it. Yet, one good suggestion is that you check the brand and see people's reviews about it. Another good idea is to get a crib brand that a friend or family member recommends.
How Easy To Use
Many baby products are complicated to set up and people fall for the trap of buying them. They usually seem attractive, and you spend so much money on them thinking they're worth it. The portable crib needs to be easy to unfold and fold back, as well as easy to set up for the baby to sleep. You also don't want a crib that takes too long to set up. Try folding and unfolding it at the store to see for yourself how easy it is.
Crib Weight
This may be a bit tricky since you don't want a bed that's too light that it falls when the baby moves or too heavy that it's too much to carry. Make sure the little one's travel bed is the perfect balance between light enough to carry, but heavy and firm enough to keep your little one safe.
Those tiny humans are our most precious, and the ones we love the most. They're so small and helpless, so their safety is not to be taken lightly. There are many reasons to travel, and whatever the reason is you will always need time to relax. Whether you're traveling for business or pleasure, you need to sleep without worrying about your baby and without the baby waking you up in the middle of the night. Getting a good-quality t travel crib will save you so much trouble and help you enjoy your travel.