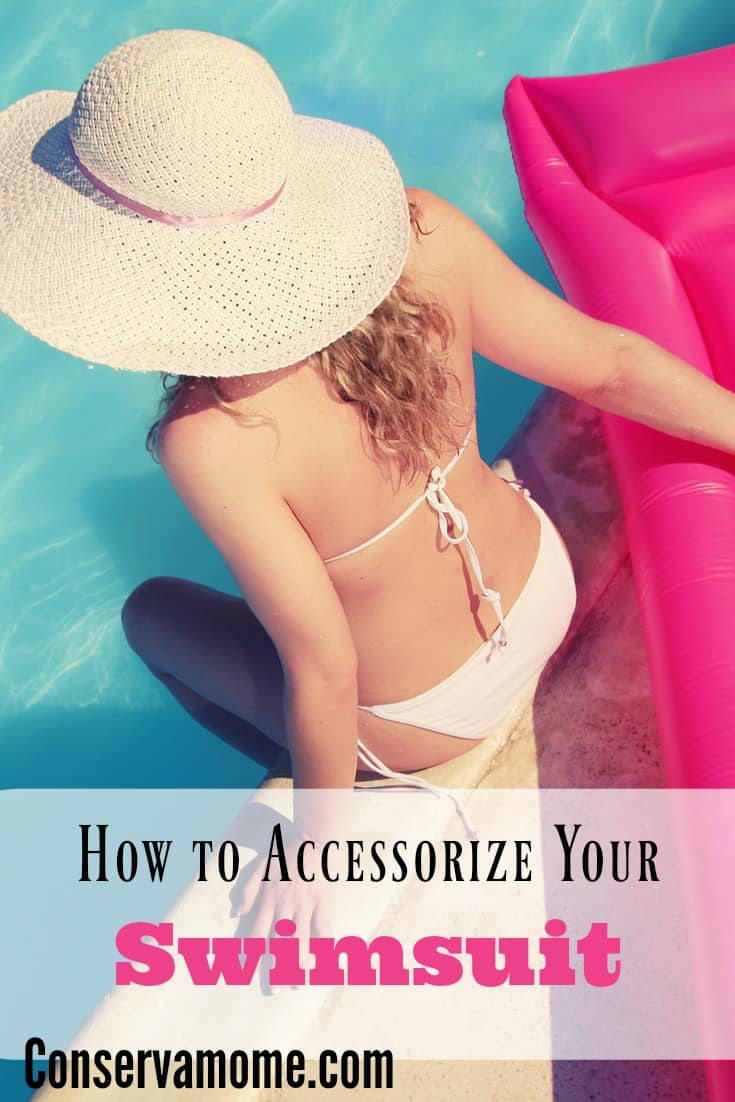 Picking out the perfect swimsuit is a wonderful way to feel confident and comfortable at the beach, pool, or just lying in the sun. However, what's the perfect bathing suit without the perfect accessories? We love adding accessories to our normal everyday clothing, and swimsuits should be no different. Here we'll take a look at ways you can take your swimsuit look from average to spectacular all by adding a few key accessories.
Keep Accessories to a Minimum
As you start to read through the various accessories there is one tip to keep in mind and that is to keep them to a minimum. The idea isn't to include each of these in your look. Picking one or two of these accessories will allow you to exude that air of confidence and style without looking tacky and over-the-top. This is the case where less is certainly more.
As well, you need to keep practicality in mind. While heels may seem like a good idea when you try them on at home with your bathing suit, the fact of the matter is that they just aren't practical on the beach or boardwalk.
The Perfect Cover Ups
There are literally hundreds of cover-ups to choose from nowadays, which is both great and a bit over whelming for shoppers. In order to make the shopping process a bit easier we have some tips you can use. First think about how you plan to use the cover-up. Do you want to be able to throw it on and have it appropriate enough to go grab a bite to eat, do a little shopping, or sightseeing in? If so then you are probably best with a loose and lightweight dress, tunic, or even romper that can be passed off as an outfit.
Now if your cover-up is more meant for lounging at the beach or pool, then a wrap or sheer dress/long loose tunic is probably just fine. Sometimes it's a good idea to pick up one of each so that you're covered no matter what your activities are. One tip when it comes to cover-ups is to look for a fabric that is lightweight, loose, and is able to dry fast.
Add a Little Bling with Jewelry
Just because you're in your bathing suit doesn't mean you can't add a little bling to the look. While you don't want to go overboard adding layers of necklaces, bracelets, and huge earrings, one statement piece will certainly work. You can either use it as a pop of color, or go neutral with something in gold or silver that will reflect the sun.
(photo) https://www.shutterstock.com/pic-135015425/stock-photo-straw-hat-bag-sun-glasses-and-flip-flops-on-a-tropical-beach.html?src=P9h2jiRy7JX8SVRp1BpmlA-1-2
A Fabulous Beach Bag
Not only is this a great way to accessorize your look it also provides usefulness as you can throw all your important items in it. Rather than go for a basic beach bag, look for something fun and interesting. Prints are always a great way to go, especially geometric prints. A few tips to keep in mind if you're purchasing a beach bag or tote are to look for something big enough to carry all your items, make sure it can be closed fully so the sand doesn't get into it, opt for a bag that is easy to clean, look for something that is water-resistant or water-proof, and in a style that is easy to carry.
Typically, you'll want to store items such as your sunblock, sunglasses, hat, towel, bottle of water, a book, your phone, wallet, sandals, and cover-up in the bag so space is essential.
It's All About the Sunglasses
One of the easiest ways to accessorize your bathing suit and make a statement at the same time is to grab an incredible pair of sunglasses. This doesn't mean they have to be an expensive designer pair, it just means you pick a style and color that is flattering to you. Of course, you will want to make sure they offer UV protection, so as to protect your eyes in the process.
Top it Off with a Hat
Lastly if you're the type that loves hats, then the beach is the perfect place to sport one. It doesn't matter if you like ball caps or big floppy sun hats, this is a great universal accessory that will also help to protect you from the sun.
You'll Be Oozing Style
By adding one or two of these accessories you will simply be oozing style and fashion. What's great about these various accessories is that they are all useful as well. They help to keep you protected from the sun while being comfortable for a day full of fun.